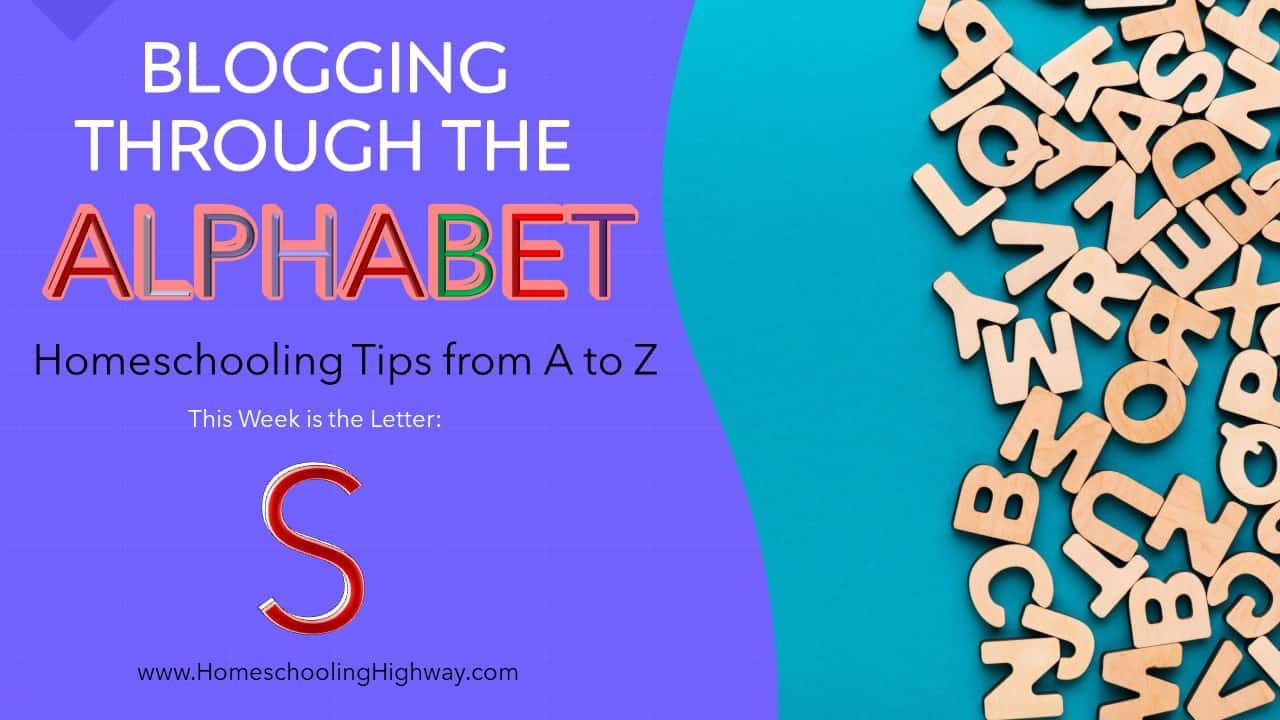 Hi Friend,
Welcome to our Letter "S" Homeschooling Tips.
This post contains affiliate links. You will not pay more, but I will receive a small commission, which helps keep gas in the truck.
Homeschooling Tip #1: Schoolroom
One of the nice things about homeschooling is that your schoolroom can be anywhere, outside or inside.
So much learning can take place outside and it's so much fun too. Take a look at my Letter O post for lots of outside learning ideas.
Inside your home, you can make any room or small space into a schoolroom. I used the kitchen table for a while, but when it comes time to eating lunch or dinner, just watch out for spilled drinks.
If you have a small school desk, you can easily place that into any small corner or against a wall.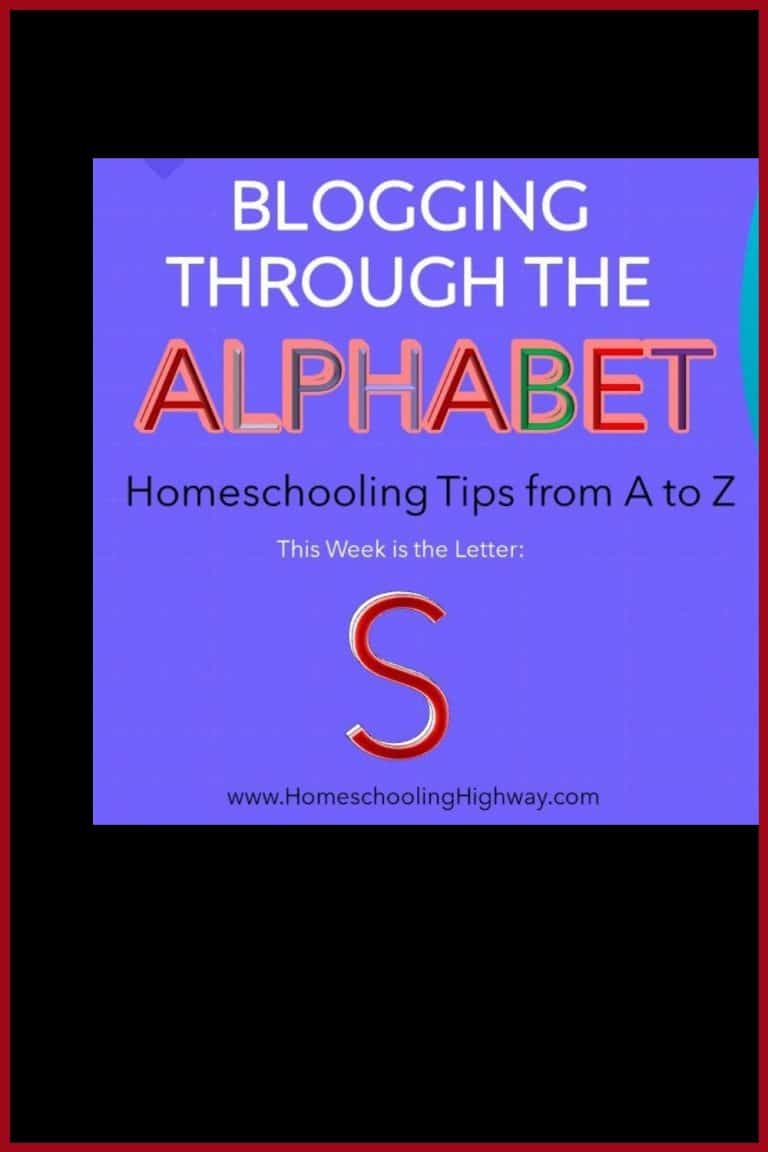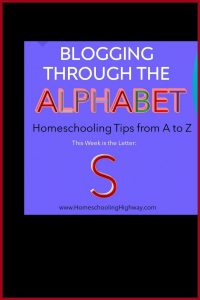 The couch is also great for read-aloud time, Bible stories, and watching school themed videos. If you have a portable lap desk, any writing activity can be done directly on that.
A few years ago, my husband was able to get a 12-person meeting table from his work that they were going to throw away.
By golly, he grabbed it up really quick, and I'm so glad he did. When all of my kids were still "in school" we could easily sit there and spread out.
We could also leave our experiments, school supplies and art projects lay out without any problems.
When my first two kids were in the elementary grades, I used our entire basement. I converted every corner into a different subject station. Each corner had its own posters on the wall, supplemental and hands-on activity supplies, file folder games, teacher's book, student's work, a table and two chairs.
One child could be at one subject station playing file folder games or doing independent work, while I would be working with the other child, one-on-one, on the other side of the basement.
I could easily keep track of both of them, since we were in the same room, but there was still enough distance apart where we weren't interrupting each other.
All it takes is some trial and error. Every year will be different depending on the ages and needs of your children.
There are some basics to keep in mind when setting up your schoolroom or school place. Try to find a location with few interruptions and plenty of lighting.
Homeschool Tip #2: School Supplies
There's a zillion different school supplies that you can purchase. With more and more publishers making their content downloadable and printable, you will want to have a quality computer and printer. Of course with that, you'll need paper, ink and maybe even an extension cord or powerstrip.
When we talk about school supplies, most of the time we think of what the kids need for school. That's all fine and good, but let's not forget the teacher!
I think it's really fun getting ready for school too. Organizing my school/home/work binder always makes me smile. I like to keep my answer keys in one place along with a calendar listing events that are going on during the year, and I mark on there the milestones for what lesson/unit/chapter that we should be at during different parts of the year.
If your kids enjoy stickers, ink stampers, awards, ribbons, bookmarks or certificates, then you will want to keep a good supply of these items on hand.
I enjoy using different color pens, sharpie markers and highlighters too. It helps make my calendar pretty, along with different styles of washi tape and my own personal little to-do and encouragement stickers.
Sticky-notes, sticky-notes and more sticky-notes! I use a lot of these during the school year, especially if I need to write a note about a particular assignment. I'll place that sticky-note directly on that child's assignment page. Due dates, tips, encouragement, jokes or even a smiley face can be written on these notes and placed where your child will find them throughout the day or week.
Keeping a journal is not just for kids. The beginning of the school year is a great time to find journals on sale. Some of them have encouraging tips or Bible verses that help you on the tougher days.
Homeschooling Tip #3: Schedules
We have had a different school schedule every school year. With the kids getting older and more involved in extra-curricular activities, having a schedule can really help keep your sanity.
My husband and I discuss the upcoming week, every weekend. It's nice to be on the same page before the week even starts.
What sports games or practices do we need to attend, drop off to or pick up from?
Who is driving who where and when?
With church activities, sports and after school jobs, things can get a little bit busy!
If your kids are not into too many extra things right now, that's ok. Having a schedule is still beneficial. It doesn't have to be set to certain minutes of the day, but at the very least, a routine is helpful.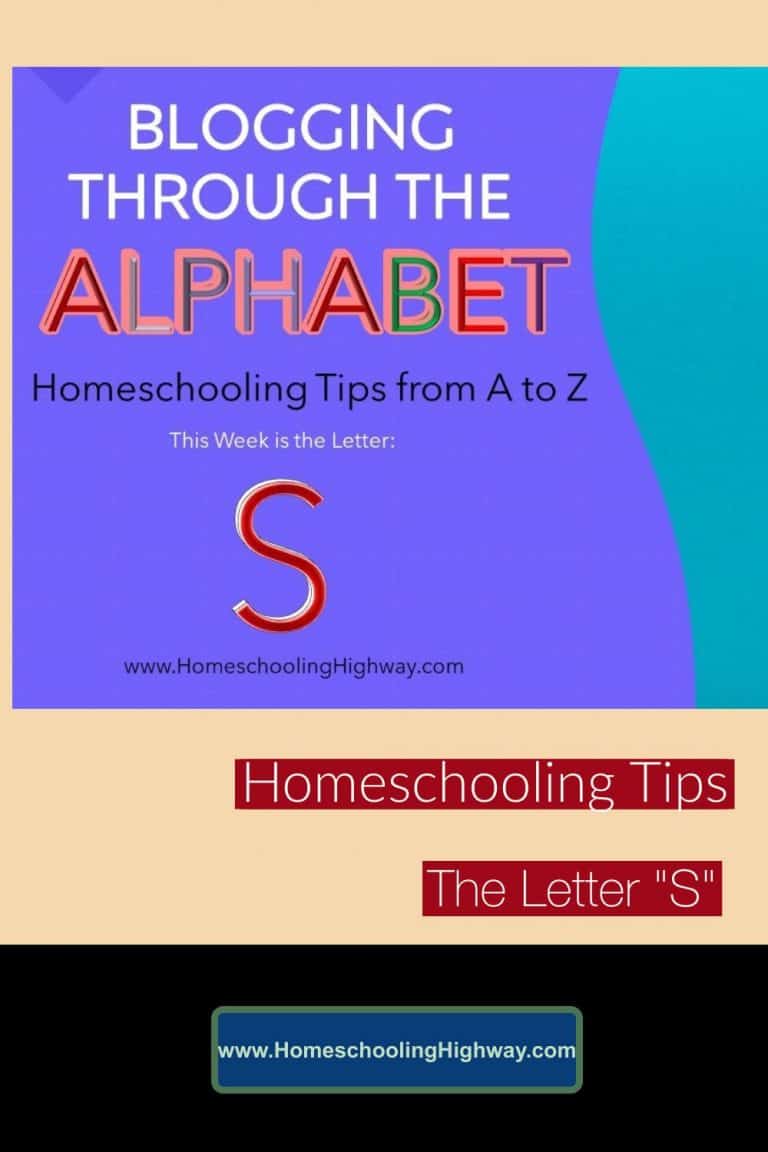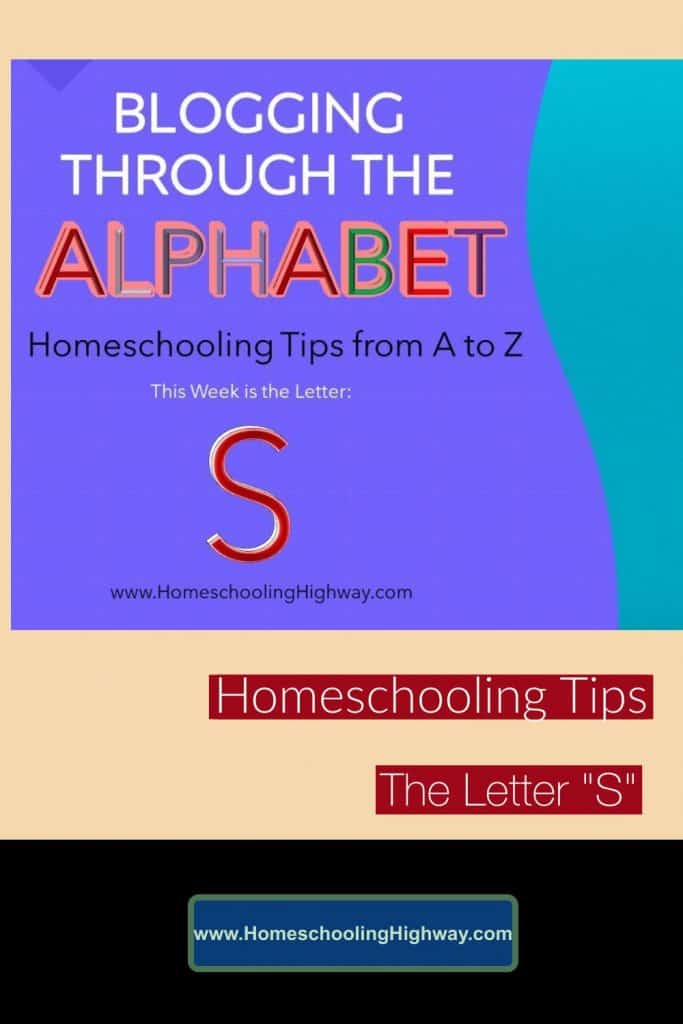 Homeschooling Tip #4: Struggling Learners
If you read my Homeschool Tips – Letter R post, then you know that my son struggled with reading when he was young.
Sometimes it just takes some kids a little longer to grasp things, and that's ok. Remember to provide lots of encouragement and praise. Take small steps and try not to get stressed.
Reach out to others and ask them for ideas, and if you feel like your child needs to be seen by a specialist, then get that scheduled. You are not a failure if your child needs a little bit of expert help.
Homeschooling Tip # 5: Science and Social Studies
As you know, I'm a big fan of SchoolhouseTeachers.com. I partner with them to tell others about their membership site. One fee for the entire family. They have over 450 different classes and courses. To see their list of Science and Social Studies classes, just click on the red words above.
Science
Social Studies
Being part of the Homeschool Review Crew, I had the privilege to use and review Greg Landry's Virtual Biology Labs. If you would like to read my review, just click on the colored words above.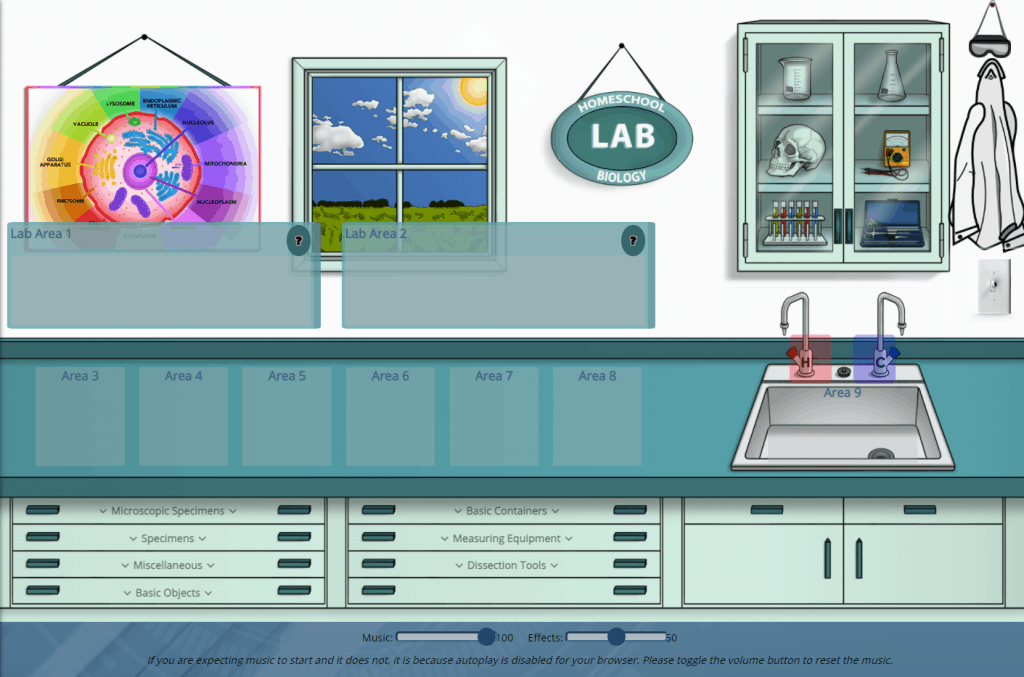 Homeschooling Tip #6: Steps to Start Homeschooling
With viruses, mask mandates and questionable public school curriculum, more and more families are beginning to homeschool their children.
If you are considering homeschooling, here are some tips to get you started.
Do you have any other homeschool tips that start with the letter S? If so, leave them in the comment section below.
If you would like to read any other homeschool bloggers and their blogging through the alphabet "S" posts, just click on one of the links below.
Also, if you have a "S" post that you would like to link up, you can do that too!
If you missed any of the Letter R posts from these wonderful homeschool bloggers, just click on the article that you missed!
If you would like to read more Homeschooling Tips from A to Z, just click on the alphabet letter below.