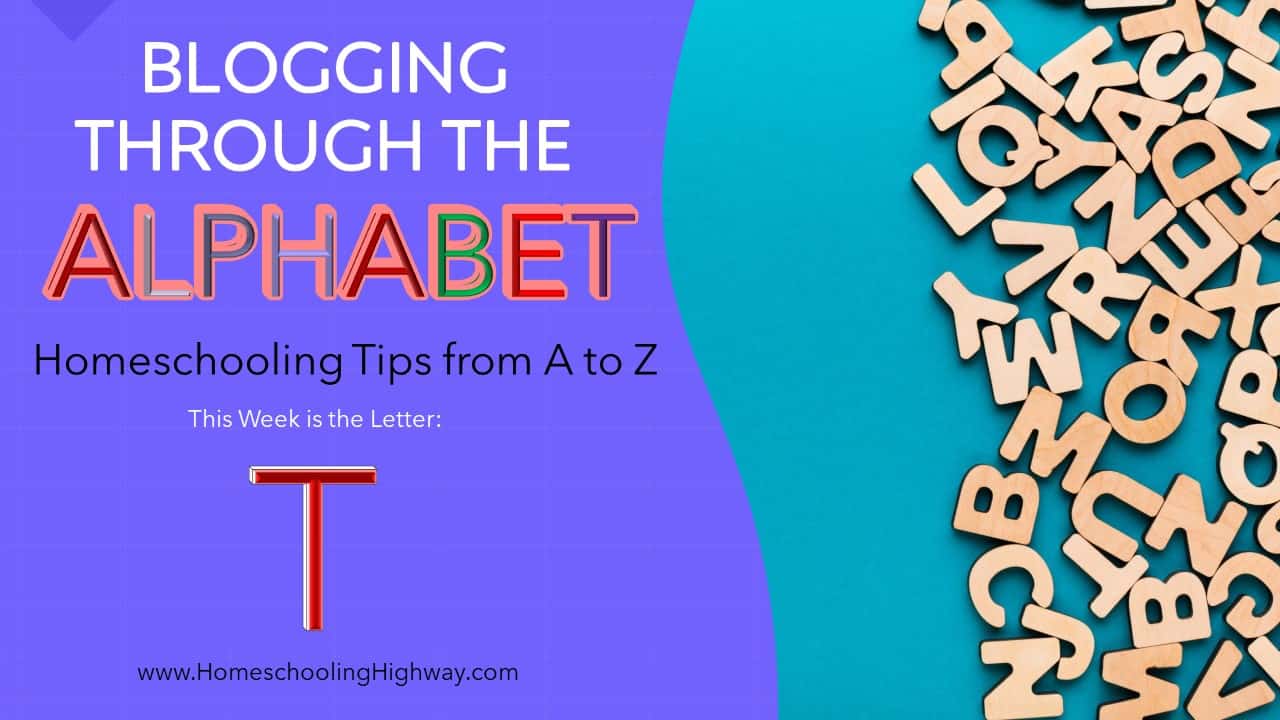 Hi Friend,
Welcome to our Letter "T" Homeschooling Tips.
This post contains affiliate links. You will not pay more, but I get a small commision. Thank you!
Homeschooling Tip #1: Tadpoles
Tadpoles are so much fun to do with little kids. I would encourage you to try to add it in to your plans during the spring months.
Below is Zachery's pictures and summaries of what he did, saw, learned and drew from our tadpole study. It is so much fun to look back at these pictures. Be sure to take pictures of your kids too, if you can.
Homeschooling Tip #2: Thankfulness
Having an attitude of gratitude is a great character trait to have. There are so many blessings that God gives us, that we take for granted.
I would encourage you to take some time to do some activities, especially around Thanksgiving, that help the kids to remember and enjoy being thankful.
CafeMom has this great post of 19 activities that help teach kids to be thankful. Go ahead and take a look if you would like a little bit of inspiration to get started.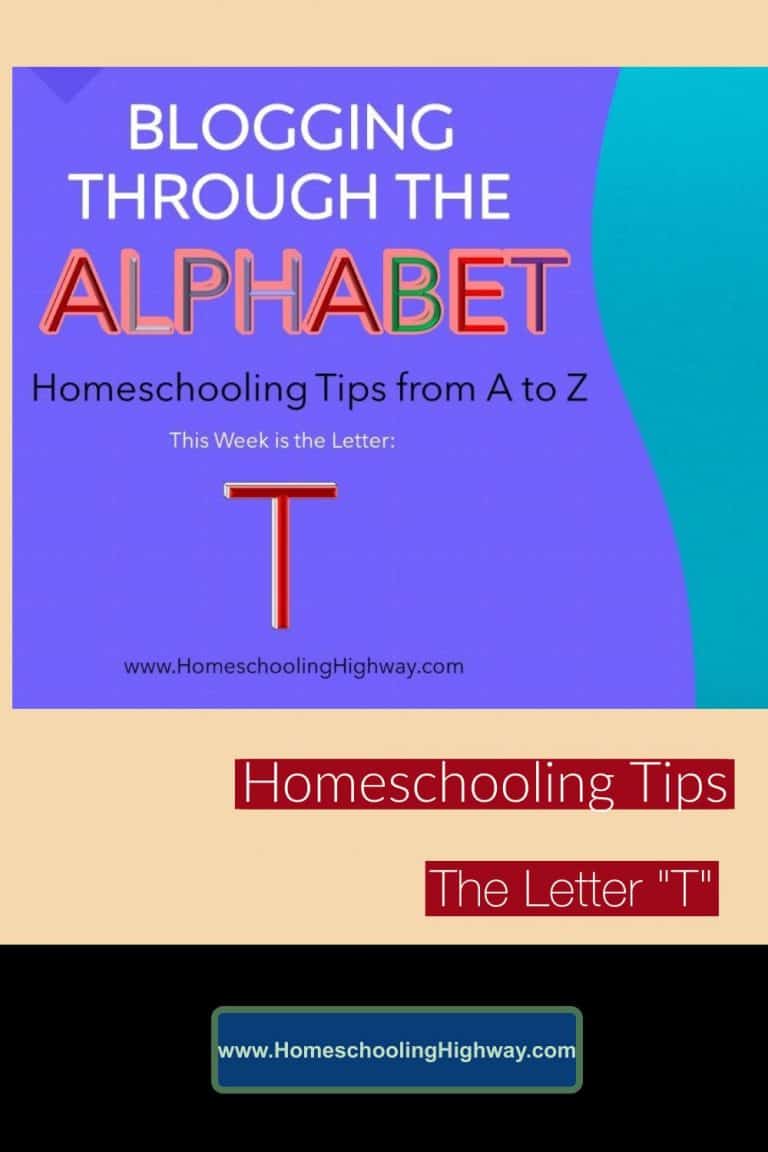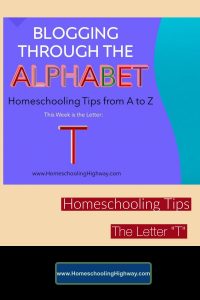 Homeschooling Tips #3: Timer
Have you ever gotten more done in a little bit of time, than you do when you have a lot of time to do something?
Maybe your not like me, but the feeling of a deadline or the feeling of a "little bit of time", makes me stay focused on the task at hand and get my work done.
If you have a dawdler in your family, try to set a timer for them. Just let them know, that they should try to do their best work and get finished before the timer goes off. When the timer is finished then it's time to move on to something else.
Sometimes this will work to encourage them to get finished their work in a short amount of time.
Homeschooling Tip #4: Tenth and Twelfth Grade
By the time your child reaches tenth or twelfth grade, they should be mostly independent with their work. There may be times you'll have to explain something, but probably not much.
My kids just want to be done their schoolwork as quick as possible, so I do recommend, even if they are working independently, to keep on top of their completed work and check it often.
School subjects for high schoolers should be getting more in-depth. Sometimes it's hard to know what to have your kids study. If you're unsure, SchoolhouseTeachers.com has it already picked and ready to go for you with their school boxes.
Each school box is tailored for that grade with all the subjects you need, but you still have the flexability to change anything that you want.
Homeschooling Tip #5: Typing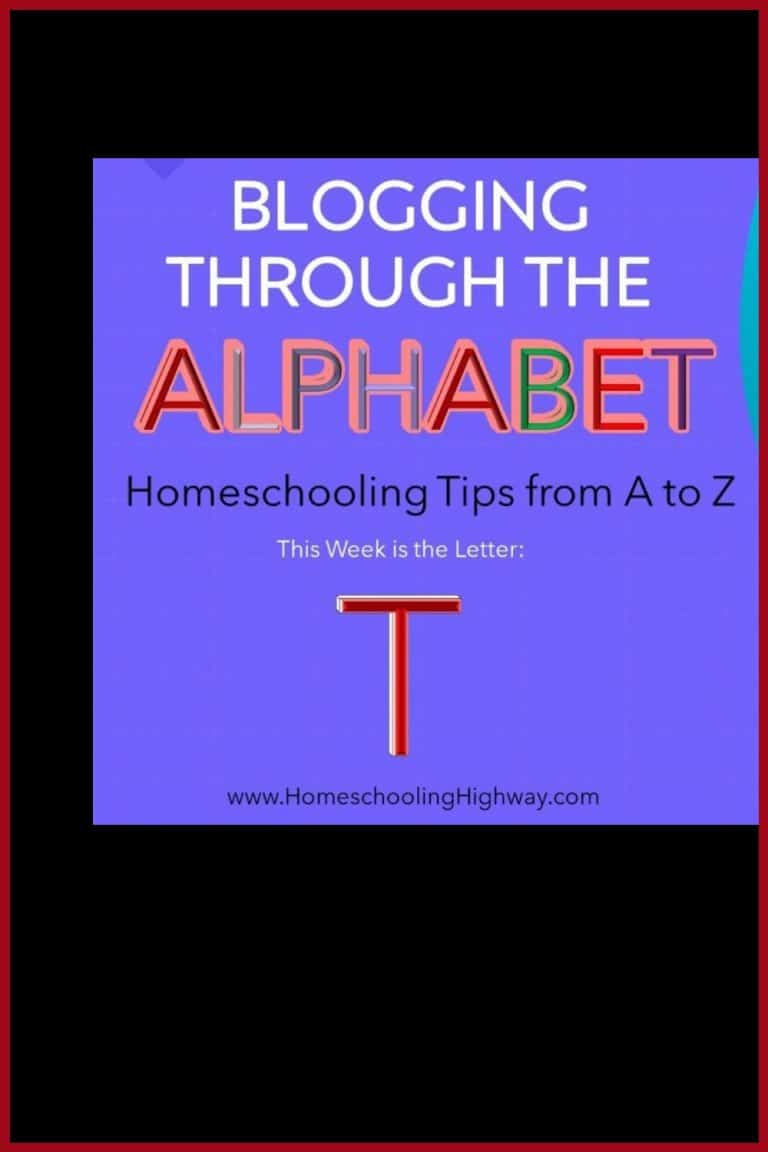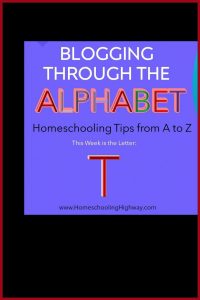 I would encourage you to teach your kids to type, correctly.
For my kids, we used a software called Typing Instructor. It was very kid friendly with bright pictures, animations and plenty of levels to conquer.
Parents can control certain settings such as number of mistakes allowed and times to beat.
Having my kids know how to type, I believe, helped them with their reading, spelling, writing and time management. When they type with the correct hand position, they don't have to stare at their fingers, search for the correct key, and type with two index fingers.
If you would like to read more Homeschooling Tips from A to Z, just click on the alphabet letter below.