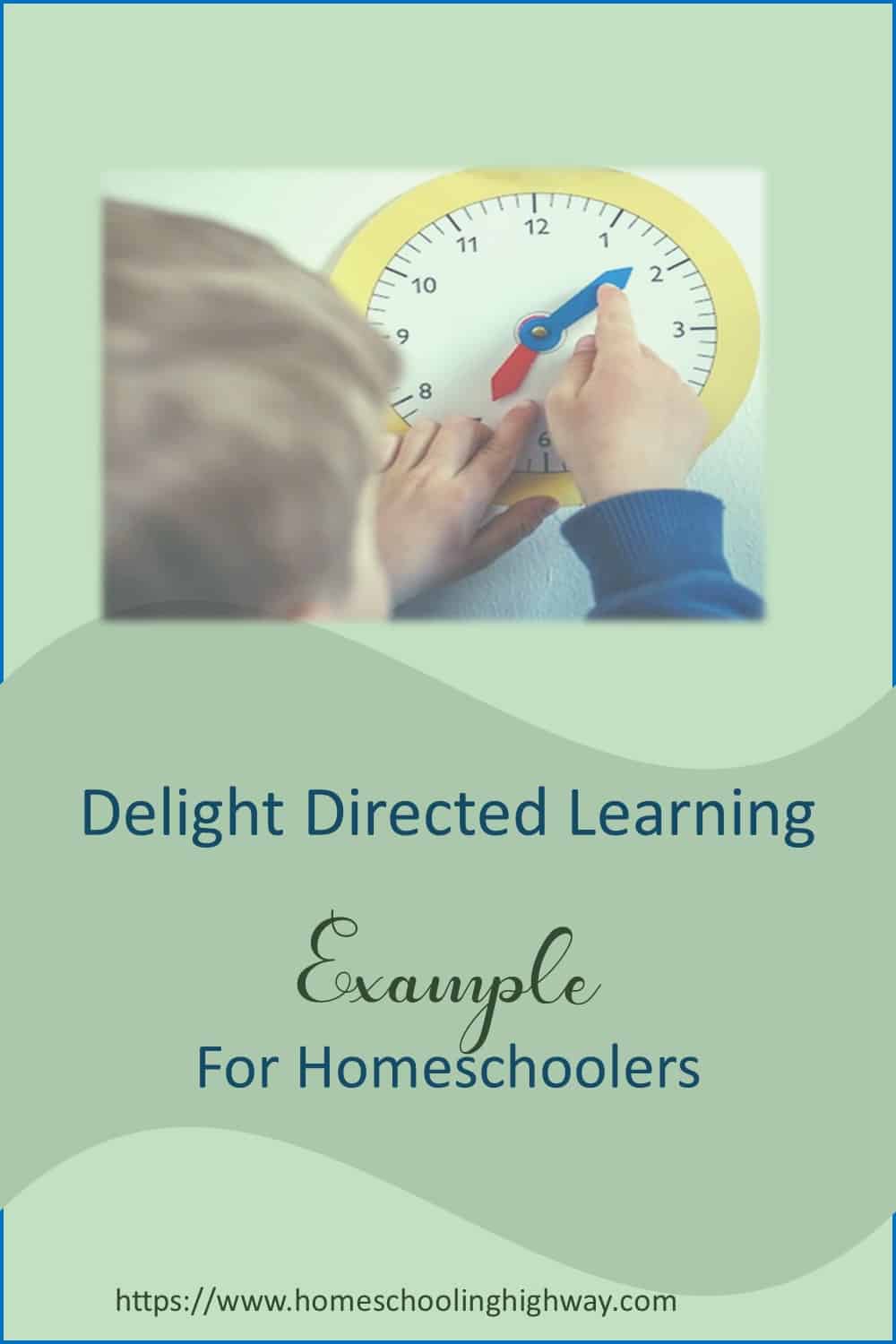 Delight Directed Learning is a term used in the homeschooling circles for children that learn best by studying topics that are of interest to them.
My daughter, Abby, loves history, trivia, and fun-facts. Through the combination of these three items, she wanted to find, research, and write about people that she finds interesting for this year's English and history class.
As I was thinking about her request, I realized that there are so many advantages and learning opportunities that can occur with her learning this way.
So, to keep her on track, I created some guidelines for her school year.
First, I asked her to use her summer months to research and find heroes that she wanted to look into more.
Her hero list should go from A to Z, if possible. In this way I knew that at least 26 weeks of research and writing would be accomplished.
If there were multiple people for the more common alphabet letters she could always do more than one week for that alphabet letter. For example, she might find a lot of people for the letter "S".
I asked her to save her list of website addresses and other resources that she found so that when it came time for her to research and write during the school year, she would be faster at finding her information that she had already collected.
Each week, her hero paper would be typed, edited, and printed out for her school notebook.
Each week, she would also add her hero to this post. This way she will be learning additional computer and blogging skills.
So, I hope that you will find Abby's "Heroes That Deserve to go Down in History" series interesting. Maybe you'll read about someone you never heard about before.
Come back every week to see more of Abby's heroes.
Vasilil Arkhipov: The Man Who Saved the World From a Nuclear War
The Setting
During the Cold War, the world's two greatest powers, the United States of America and the Soviet Union, were at the edge of war over the presence of Soviet nuclear-armed missiles in Cuba, ninety miles off the coast of Florida.
In July of 1962, President John F. Kennedy ordered the naval blockade of Cuba, after learning that the USSR's military was making missile shipments to Cuba and were helping them with the construction of new military facilities there with the help of their Soviet technicians.
The premier of the Soviet Union at the time, Nikita Khrushchecv, later stated that he never imagined that the naval blockade would be the US' reaction to them defending Cuba.
The Instructions
Around September of 1962, a Soviet Submarine B-59, received an order from Soviet leadership to stop in the Caribbean just short of the American blockade around Cuba.
But once there, they were spotted by the US' warships, and dove deeper to conceal their presence.
The B-59 had been traveling for over a month, and their ac was not working properly.
Also, because they had gone deeper, they were unable to communicate with Russia, making them fail to keep up to date with the latest developments as to some technical issues, making them clueless as to what was happening on the surface.
One of the men on the submarine, Anatoly Andreev wrote in his journal about the conditions that the men on the submarine were going through:
"For the last four days, they didn't even let us come up to the periscope depth… My head is bursting from the stuffy air… Today three sailors fainted from overheating again… The regeneration of air works poorly, the carbon dioxide content [is] rising, and the electric power reserves are dropping.
Those who are free from their shifts are sitting immobile, staring at one spot… Temperature in the sections is above 50° C [122° F].
Confusion Develops
The US then started dropping non-lethal depth charges, to try to get the submarine to surface, so that they would be able to identify it.
What they didn't know though, was that the submarine was carrying a nuclear tipped torpedo with roughly the power that had destroyed Hiroshima.
Unfortunately, the crew of the B-59 were unaware of the reason of the depth charges, and thought they were seeing the start of a nuclear war, and feared they were under attack.
So, Captain Valentin Savitsky ordered the firing of their biggest weapon, the ten-kiloton nuclear torpedo to target the giant aircraft carrier, the USS Randolf, which was leading the US task force.
The three captains on the submarine, Valentin Savitsky, Vasili Arkhipov, and Ivan Maslennikov, were empowered to act without permission from Moscow, but all three of the captains had to agree to shoot it.
Maslennikov had agreed to fire the torpedo, but Arkhipov said no. Thankfully though, Vasili Arkhipov was able to convince Savitsky and Maslennikov that the US was only trying to identify the submarine, and that there wasn't an actual nuclear war happening on the surface.
The submarine then surfaced and headed back to Russia, without the US ever requesting to come aboard or make any inspections. America did not find out that the B-59 was carrying a nuclear missile until decades later.
The Negotiations
Soviet premier Khrushchev offered the dismantling of the bases his country had built in Cuba in exchange for the promise of Kennedy to lift the blockade and not invade Cuba.
Thus, a major crisis was prevented, and the fear of a nuclear war was replaced by a mild reconciliation.
What Would Have Happened if Arkhipov Had Agreed to Fire the Torpedo
Many people believe that if the torpedo had been fired a nuclear war would have broken out.
The Guardian wrote, "had it been launched, the fate of the world would have been very different: the attack would probably have started a nuclear war which would have caused global devastation, with unimaginable numbers of civilians deaths."
Vasili Arkhipov's heroic moment in time, during the Cuban Missile Crisis, didn't become public until 2002, by former Soviet officer Vadim Orlov, who was on the submarine with him.
What Happened to Vasili Arkhipov?
Arkhipov served in the navy until the mid-1980's, when he retired, right after being promoted to Admiral.
He died in 1999, at the age of seventy-two, due to health complications caused by radiation that he had been exposed to during his naval career.
In 2017, he was awarded with the "Future of Life Award" by a US-based organization called Future of Life Institute.
Andree Borrel: First Female to Parachute Over Occupied France
Life Before the War
Andree Borrel was born in France on November 18, 1919. She was born into a family with working class parents and lived on the outskirts of Paris.
At the age of fourteen, Andree left school to work at a dress shop, to help support her family, since her father, Louis, had died a few years before when Andree was eleven.
In 1933, Andree and her family moved to Paris, where Andree worked as a shop assistant in a bakery called the Boulangerie Pujo.
Two years after that, she started working at a different bakery called the Bazar d' Amsterdam.
Beginning of the War
When WW2 broke out, Andree and her mother moved to Toulon, France. There Andree trained with the Red Cross and joined the Association des Dames de France.
She worked in Beaucaire, treating wounded soldiers for the French Army.
The Start of her Resistance Work
In 1941, the hospital she was working at closed. So, Andree and her coworker, Maurice Dufor, joined the French Resistance.
They joined the network called the Pat O'Leary, or otherwise known as the PAT Escape Line. It ran from the Belgian border to the Spanish frontier and was the first escape network in France.
Led by Albert Guerisse, PAT Escape Line helped British airmen who had been shot down over Nazi-controlled France and helped them get back to Britain.
Over the next six months, Andree and Maurice began operating Villa Rene-Therese, the last safe house in the PAT Escape Line.
It was located near the border of Spain, which made it easier for the British airmen to cross over the border without being spotted by the Nazis.
Betrayed
In December of 1941, one of the networks' English courier's Harold 'aul' Cole betrayed many of the conductors on the northern PAT Escape Lines, after he had been arrested in Lille.
Preventing Capture
Ponzan Vidal, a Spanish anarchist, led a group of conductors, that included Andree and Maurice, out of France to prevent their capture.
They made their way to Portugal, where Andree worked at the Free French Propaganda Office at the British Embassy in Lisbon.
Joining the SOE
In 1942, Andree traveled to London. She was immediately taken to the Royal Patriotic School, where she was interrogated to see if she was a double agent or not.
But instead, Andree was recruited by the Special Operations Executive (SOE) and was given the code name "Denise".
The Mission
At nine o'clock on the night of September 24, 1942, the pilot officer R.P. Wilkin flew the Whitley bomber Z9428 on a mission called Operation ARTIST.
His mission was to drop Andree Borrel and another woman Lise de Baissac near the River Loire in France.
They became the first women agents to be parachuted into France.
They landed in the village of Boisrenard, which was close to the city of Mer, and stayed with the French Resistance for a couple of days.
Rejoining the Resistance
Lise de Baissac went to Poiters to start a new network, while Andree went to join a different network called the PROSPER network.
It was led by Francis Suttill and included Jack Agazarian and Gilbert Norman.
Her Position
While working for the network, she took part in supervising weapons drops, sabotage, and raiding a power station.
In 1943, she was promoted, and became second in command in the PROSPER network.
Captured and Executed
On June 23, 1943, Herri Dericourt, codename "Gilbert", their French Air Movements Officer, allegedly was a double agent and betrayed them.
Three key members of the PROSPER network, Andree Borrel, Francis Suttill, and Gilbert Norman, were arrested.
Andree was taken to Avenue Foch, the Gestapo Headquarters in Paris. She was interrogated and then sent to the Fresnes Prison.
On May 13, 1944, she was transported to Nazi Germany.
July 6, 1944, she was sent to the concentration camp at Natzweiler, and was executed later that day.
Awards
A few years later, the government of France awarded Andree the Croix de Guerre in recognition of her heroic sacrifice for her country's freedom.
Also, in the concentration camp where she died, there is a plaque with her name on it, in honor of her.
John Clem: The Youngest NCO in American History
Early Life
John Clem was born on August 13, 1851, in Newark, Ohio.
In 1861, when Johnny, as everyone called him, was nine years old, his mother was killed in a train accident, and Johnny ran away from home to join the Union Army.
Joining the Army
He first tried to join the 3rd Ohio Volunteer Infantry Regiment, but they refused to accept him since he was so young. He then tried to join the 22nd Michigan but was rejected by them also.
Johnny wasn't willing to take no for an answer, so he followed the 22nd Michigan everywhere they went. Eventually they accepted him and made him their unofficial drummer boy.
Since he was only nine years old, he wasn't old enough to officially enlist. So the other soldiers pitched in to pay his salary of thirteen dollars a month, until he was able to enlist in 1863.
Battle of Chickamauga
In September of 1863, Union forces started on the Chickamauga Campaign, under the command of General William Starke Rosecrans.
During the battle of Chickamauga, the Confederates were able to push out about a third of the Union forces.
On the second day of fighting, September 20th, the remaining forces, including the 22nd Michigan, created a defense at a place called Horseshoe Ridge.
As darkness fell, the Union forces were forced to retreat into Chattanooga, Tennessee. Unfortunately though, part of the 22nd Michigan was surrounded by the Confederate forces.
Johnny was spotted by a Confederate colonel who told him to surrender. But instead of surrendering, Johnny shot the colonel with the sawed down rifle he had been given.
Some sources say that he killed the colonel, while others say he just wounded him. But whatever happened, it earned him the nickname The Drummer Boy of Chickamauga.
What He's Known For
Because he shot the colonel, Johnny was promoted to sergeant at the age of twelve, making him the youngest soldier to become a non-commissioned officer (NCO) in U.S. Army history.
Johnny also received a medal for shooting the colonel, which also made him the youngest decorated soldier.
Captured and Exchanged
In October of 1863, Johnny was captured by a Confederate patrol, while in Georgia as a train guard.
Later that same year, Johnny was part of an exchange group and was transferred to the Army of Cumberland and became a mounted orderly.
Discharged
Johnny fought at Perryville, Mufreesboro, Kennesaw, and Atlanta, where he was wounded twice.
September of 1864, Johnny was discharged because of his injuries.
Rejoining the Army
Johnny finished high school and graduated in 1870.
In 1871, he joined the National Guard and became the commander of the Washington Rifles. He wanted to get into the U.S. Military Academy but failed the exam twice.
After the second time he failed, President Grant appointed him as 2nd lieutenant in the 24th U.S. Infantry.
Married Life
In 1875, Johnny married Anita Rosetta and stayed married to her until she died in 1899.
A few years later in 1903, he married Betsie Sullivan.
Retirement
In 1915, Johnny retired from the Army, right before the U.S. joined WW1. He retired at the rank of Major General.
Johnny was the last Civil War veteran to actively serve in the U.S. Army.
Death
Johnny died on May 13, 1937, at the age of eight-five and is buried at Arlington National Cemetery.
Acknowledgements
There was a song written about Johnny called "Johnny Clem" by Fess Parker.
There was also a rumor that Johnny was a part of the Battle of Shiloh, and that he was wounded by some shrapnel in the battle, giving him the nickname Johnny Shiloh.
But the 22nd Michigan wasn't formed at the time of the Battle of Shiloh, so it's very unlikely that he was a part of that battle.
However, in 1963, they did create a movie about Johnny called "Johnny Shiloh".
Desmond Doss: The Soldier Who Didn't Carry a Gun in WW2
Drafted
When the Japanese attacked Pearl Harbor on December 7, 1941, Doss was working at Newport News Naval Shipyard.
He was drafted in the spring of 1942. Most people expected Doss not to join the army because of his strong views against killing and working on the Sabbath, Saturday. But he joined the army anyway.
Boot Camp
When he was in boot camp, he was not required to use or carry a weapon, but he was required to take part in basic training. He was also allowed to attend church on Saturdays.
Because he refused to carry a weapon, many people thought of him as a coward. Doss was verbally harassed, bullied, and abused by enlisted men and his commanding officers.
Some of the commanding officers tried to get him discharged. One man even tried to get him court-martialed for refusing to carry a weapon.
Shipped Out
Doss was a part of a medical detachment of the 307th Infantry Regiment and the 77th Infantry Division.
They shipped out for the Pacific in 1944.
Awards
He started off in Guam with the 77th Infantry Division and was awarded the Bronze Star for valor, after treating wounded men under heavy fire.
Next, he went to fight in Leyte with the 307th Infantry Regiment. There, he was given another Bronze Star.
Because of his heroic measures, he was now known as a brave soldier by the others, instead of a coward.
Hacksaw Ridge
On April 29, 1945, Doss was sent with the 307th Infantry Regiment to Okinawa onto the top of Maeda Escarpment, also known as Hacksaw Ridge.
When they got there on May 2, 1945, they had to use cargo nets to climb up the 400-foot-high ridge.
What He's Known For
On May 5, 1945, they were ordered to retreat down the ridge. But Doss refused to leave the numerous amount of men still left up on the ridge.
Doss started treating the wounded men on top of the ridge under heavy enemy fire. He had to remove his medic markings because the Japanese were known for taking out the medics, so that there would be higher casualties.
He put himself in mortal danger to save the lives of other soldiers and his commanders, which included the soldiers and commanders who had threatened him in boot camp.
One by one, he would drag the wounded soldiers to the edge of the ridge and lowered them down with a rope to the other soldiers who had already retreated.
But the rope he was using was too short, so he had to use a special knot that he had learned when he was growing up in Lynchburg, Virginia.
Over the course of twelve hours, Doss saved seventy-five wounded men on the top of Hacksaw Ridge, without getting wounded.
Wounded
On May 21, 1945, Doss went to treat the wounded soldiers and was gone for quite a while and was reported dead. But he was able to clear all of that up by sending his mother a letter telling her that he was alive.
Unfortunately, he was wounded by grenade fragments in his leg, when he had attempted to kick a grenade away from some soldiers but failed. He continued to treat the soldiers and ended up getting hit in the arm with a sniper's bullet.
He still refused treatment and continued to save the other soldiers' lives.
He was evacuated in late May to tend to his injuries.
Awarded by the President and Acknowledgements
On October 12, 1945, President Truman awarded Desmond Doss with the Medal of Honor in a ceremony on the White House lawn.
Veteran Carl Bentley, who was at Hacksaw Ridge with Doss, said, "It's as if God had his hand on Doss' shoulder. That's the only explanation I can give."
In 2016, they made a movie about Desmond Doss called Hacksaw Ridge.
Dr. Eugene Lazaowski and Dr. Stanislaw Matulewicz: The Doctors Who Created a Fake Epidemic.
Germany Invades Poland
The Germans invaded Poland in 1932. During this time, Dr. Lazaowski, a twenty-six-year-old, had just finished medical school and was serving as a second lieutenant in the Polish Army.
He ended up getting captured by the Nazis and put into a POW camp, but he was able to escape and moved to the city of Rozwadow. There, he worked for the Polish Red Cross.
Dr. Lazaowski joined the Polish Resistance Movement, The Home Army.
Whenever a Jew that was being held in the Rozwadow Ghetto close to his house, needed help, they would hang a rag on his fence. They did this because helping Jews was against the law.
Unfortunately, the Rozwadow Ghetto was liquidated in July of 1942, and all the Jews were either killed or sent to extermination camps.
What Were Ghettos?
Ghettos were usually placed in the most run-down part of the city. They were shut in by walls, fences, or barbed wire. No one was allowed to leave or enter the ghettos without a special permit.
By mid-1941, almost all the Jews in Nazi occupied Poland were forced into the over-populated ghettos and were given very little food.
Warsaw Ghetto was the largest, holding 490,000 Jews and a couple hundred Roma and Sinti (Gypsies).
About 500,000 Jews died in ghettos because of starvation and disease.
Many people in the ghettos were sent into slave labor camps where the conditions were even worse than the ghettos.
From 1942-1944, the Nazis wanted to get rid of all the Jews. So, they liquidated the ghettos, and the inhabitants were either killed there in the ghettos or taken to the extermination camps.
Faking an Epidemic
Dr. Lazaowski's friend, Dr. Stanislaw Matulewicz, found out that if you injected a vaccine with a dead typhus bacteria, it would make that person test positive for typhus, even though they didn't actually have it.
They started out by injecting one of Dr. Lazaowski's friends. His friend was on a two week leave from one of the ghettos to visit with his family, and he didn't want to go back to the ghetto and be sent to a labor camp.
His friend tested positive for typhus and didn't have to go back to the ghetto because they didn't allow anyone into the ghettos with typhus.
They started injecting people with the bacteria strain and sending the results to the German authorities. They only injected the non-Jews, because Jews who had typhus were killed, while non-Jews were only quarantined.
They kept injecting people and sending off their results, until the Germans came and quarantined the area. Which meant that no Germans were allowed to enter the area to arrest the Jews.
When they injected the people, they told them that it was only a protein simulation therapy shot. They also mimicked a real epidemic by only injecting in the fall and winter.
The Germans Get Suspicious
In late 1945, the Germans started getting suspicious on whether the epidemic was real or not, because no one was dying of the disease. So, they sent German doctors into the area to investigate.
Dr. Lazaowski gave them the sickest and weakest patients to make them look like they had typhus. He also made them stay in filthy huts so that it would make them even sicker and convince the Germans they had typhus.
When the Germans got there, Dr. Lazaowski gathered the senior officers together and gave them vodka, kielbasa (a Polish Sausage), and played music. This made the senior officers send the younger doctors to investigate the patients and collect blood samples.
Fortunately for Dr. Lazaowski, the young doctors were terrified of catching typhus and didn't even check the patients for symptoms, only got their blood samples and went on their way.
Dr. Lazaowski and Dr. Matulewicz were very frightened that someone would find out about what they had done. They didn't tell their patients or their wives what they were doing. They didn't even say anything about it until years after the war was over.
The Effects of Typhus
Typhus was more common in the ghettos and labor camps. It was also very easily passed on to the soldiers, because it was more likely in people who wore the same clothes every single day, such as the soldiers or people in the ghettos or labor camps.
Many people thought that the Jews were the cause of typhus and were afraid to go near them.
Forty percent of typhus patients died. In 1942, an estimate of 750 Poles died from typhus each day. Jews with typhus were shot and killed, and their homes were set on fire.
Typhus was also worst in the winter. The symptoms were: Fever and chills, headache, rapid breathing, body and muscle aches, rash, cough, nausea, and vomiting.
End of the War
Near the end of the war, a German soldier told Dr. Lazaowski that someone had spotted him treating a member of the Home Army, and the Gestapo were on their way to arrest him.
Thankfully, Dr. Lazaowski and his family were able to escape just before they got there.
Dr's. Lazaowski and Matulewicz injected 8,000 people and were able to keep the Jews there safe for at least two years.
Dr. Lazaowski wrote a book called My Private War: Memoirs of a Doctor Soldier that was published in 1993.
Elizabeth Friedman: The First Codebreaker in America
Elizabeth Friedman's work during WW1 and WW2 wasn't discovered until 2008, when the documents were declassified. Up 'til then, no one even knew who she was, and her achievements were given to other people.
Working for George Fayban
One day, while Elizabeth was in the library looking at some of Shakespeare's work, a librarian told her of a man who was looking for people to do codebreaking work on some of Shakespeare's writings.
The man was George Fayban, a millionaire who was convinced that Sir Francis Bacon was the one who had truly written Shakespeare's work.
While working for Fayban, Elizabeth met her husband, William F. Friedman. The two of them worked together trying to prove that Bacon had written Shakespeare's work and left little clues that revealed his identity.
Elizabeth taught William everything she knew about cracking codes. They worked hard trying to prove Fayban's theory, but it turned out Fayban was wrong, Sir Francis Bacon did not write Shakespeare's work.
WW1
When WW1 started, Elizabeth and William led an unofficial codebreaking unit for the government. They would intercept messages and decode encrypted intelligence. This made them America's first cryptologists.
Of course, they ran out of methods to crack the codes. So, they came up with their own methods by putting mathematics and statistics into cryptology.
Prohibition
During the Prohibition Era, Elizabeth went off to work with the Coast Guard deciphering codes and testifying against gangsters. She broke codes that were being used by narcotics and alcohol smugglers, and those used by mob run rum rings.
When the smugglers found out that it was Elizabeth who was cracking all of their codes, they put a hit out on her. But what Elizabeth didn't know, was that the Coast Guard knew this and was giving her protection.
During this era, Elizabeth and her assistant's work had resulted in six hundred fifty criminal prosecutions and she testified as an export witness in thirty-three cases against narcotics and alcohol smugglers.
They also cracked around twelve thousand encryptions.
WW2
After Pearl Harbor was attacked, Elizabeth and her team transferred to the Navy. Unfortunately for Elizabeth, women weren't allowed to oversee a team in the Navy like you could in the Coast Guard, so Elizabeth was moved to second in command.
Her team eavesdropped on German spies who would send coded messages about allied ships they were going to target in South America.
They were able to uncover a network led by a high-ranking member of Hitler's SS. Argentina.
Nazis Tipped Off
In 1942, Elizabeth was tracking a German agent who gave the orders of which ships to target. She was close to uncovering him when J. Edgar Hoover, then director of the FBI, tipped off the Nazi spies about U.S. intelligence's activities.
This made the Nazis change their codes and go into hiding. The agent that Elizabeth had been tracking went into hiding, and she was never able to find him again.
Greatest Achievement
In December of 1942, Elizabeth and her team had cracked every one of the Nazis' new codes.
Her greatest achievement though was when she uncovered a Nazi spy ring operating in South America in 1943. But instead of getting the credit, J. Edgar Hoover took full credit for it.
Also, all of the codebreaking work she did with her husband during WW1, her husband got the credit for all of that.
Acknowledgements
In 2017, Jason Fagone wrote a book about Elizabeth called The Woman Who Smashed Codes: A True Story of Love, Spies, and the Unlikely Heroine Who Outwitted America's Enemies.
Some of the documentaries made about Elizabeth were, The Codebreaker and The Woman All Spies Feared.
In 2019, there was a senate resolution passed in her honor, and in 2020, the U.S. Coast Guard said they would be naming a new ship after her.
The Radium Girls: The Girls Who Made Workplaces a Safer Place.
What Was Their Job?
During WW1, several factories produced watches that had glowing dials.
The factories hired teenage girls because their hands were so small, and they were able to do the fine detailing on the watches.
Their job was to paint radium on the dials of the watches, so that the soldiers would be able to see their watches during the night.
The girls were overjoyed to do this job. It paid three times the average job rate at that time, and the girls were known as having one of the highest paying career choices.
Why They Were Called the Ghost Girls
When they went to work every morning, they would wear their best dresses.
The reason why is since they were being exposed to the radium, and the radium dust was getting all over them, it would make them glow, making them all pretty for the dance that night.
Part of their job was to lick their paint brushes to give the brush a nice fine tip. Of course, the girls asked if it was safe to do so, and their employers told them the substance was totally harmless.
Since they had no idea that it was harmful, the girls even painted the radium on their teeth, to make their smiles glisten.
All of this made their clothes, skin, teeth, and hair glow. Because of this, people started calling them the ghost girls.
But the reason why they were glowing, was because they had radium poisoning.
The Girls Become Sick
Mollie Maggia was the first of the girls to get sick. Her symptoms started with a tooth ache, which made the doctors remove some of her teeth.
Then painful, bleeding, and infected ulcers developed where her teeth had been.
No one knew what was going on with Mollie. They didn't even think to assume that it had something to do with the radium.
One day, while the doctor was checking Mollie out, he put his fingers in her mouth, and part of her lower jaw broke off into his hands. They had to remove the rest of her lower jaw, which was removed the same way, by just reaching into her mouth and taking it out.
A few months later, Mollie died and some of the other girls at the factories started becoming sick with the same symptoms Mollie had, and they eventually died.
Proving Radium Was Poisonous
Three years later in 1925, Harrison Martland, a pathologist, proved that radium was, in fact, poisonous.
The managers at the factories denied this and hushed up the link between the girls' deaths and the radium, but the girls fought back.
Their Fight
The girls' fight was led by Grace Fryer, one of the workers at one of the factories. Grace had been given only four more months to live.
So in 1927, Grace hired a lawyer, Raymond Berry, and took it to court. Berry, Grace, and four other girls fought hard but unfortunately didn't get anywhere.
The girls' fight wasn't won until 1938, when Catherine Wolfe sued the company for her illness and won.
How Their Fight Made Today's World a Better Place
Their case led to life-saving regulations in workplaces. It also established the Occupational Safety and Health Administration.
Grace Fryer's fight, against her employers, wasn't for herself, but for all of the other girls who worked at the factories and didn't have a clue that they were being lied to.
Many girls from different factories didn't know anything about what was going on until they saw the news in the paper about the other girls' lawsuits.
If the other girls wouldn't have found out how dangerous working with radium really was. There could have been even more deaths than there already was.
If it hadn't have been for the radium girls' fight, our workplaces today could still have hazardous issues.
Virginia Hall: The Nazis Most Feared Enemy.
Why She is Known as the Limping Lady
The reason why Virginia Hall is referred to as the limping lady is because when she was out on a bird hunting trip, she shot herself in the foot.
Her leg from the knee down had to be amputated. She was able to use a wooden leg, but she always had a limp.
The Beginning of WW2
After Germany had invaded France, Virginia drove an ambulance for the French Army.
But when France was overrun, she was forced to flee into Britain.
Once there, someone gave her a phone number for the SOE (Special Operations Executive). They were so impressed by Virginia's work that they offered to train her to become a spy.
Working for the SOE
She returned to France in August of 1941 with the codename HECKLER and posed as a reporter from the New York Post.
Virginia was one of the first British spies to be sent into France.
She operated in the city of Lyon. There she got information about the Germans from nuns, prostitutes, and other French businesses around the area.
Virginia was always changing her appearance and had many different codenames making it very difficult for the Gestapo to find her. She was always one step ahead of them.
She was pursued by Klaus Barbie, also known as the Butcher of Lyon.
There were posters of her all over France, and the Germans called her the enemy's most dangerous spy.
Escaping to Spain
Once in 1942, Virginia's identity was almost uncovered making her flee to Spain.
She walked fifty miles in three days in heavy snow over the Pyrenees Mountains.
When she arrived in Spain, she was arrested for entering the country illegally, but she was released six weeks later and returned to Britain.
In Britain, she joined the OSS (Office of Strategic Services).
Back in France
In 1944, Virginia returned to France for the second time.
She led a network of 1,500 people. They were able to blow up bridges, sabotage trains, reclaim villages, and organize airdrops for resistance fighters.
She worked in France, until the OSS pulled the network out of France closer to the end of the war.
Awards
Once the war was over, Virginia received the Distinguished Service Cross from the U.S. and the French Croix de Guerre.
After the War
After WW2, Virginia joined the CIA and stayed with them until she retired in 1966.
She died in 1982, at her home in Baltimore, Maryland.
Franz Stigler and Charlie Brown: An Unexpected Friendship
About Their Mission
On December 20, 1943, Charlie Brown, a twenty-one-year-old American Pilot, was on his first mission with the 527th Bombardment Squadron.
Brown's crew consisted of ten other people, and they were one out of twenty-one bombers.
Their mission was to target a Focke-Wolf aircraft plant in Bremen, Germany.
The Mission
Two minutes before they were supposed to drop the bombs, the Germans opened fire on them.
The part of the formation that Brown and his crew were in was one of the most dangerous spots and made them an easy target for the Germans.
They were hit multiple times and got a lot of damage to their plane.
Two of their engines had died, their radio wasn't working, the nose of the plane was damaged, the windshield of the plane was broken from part of the nose of the plane smashing into it, only one of their eleven guns were working, and many of Brown's crew members had been injured.
Once, Brown even lost control of the plane making it go into a nosedive. Brown passed out because his oxygen tank had been hit by bullets and wasn't functioning right.
Brown gained consciousness once they got to a lower altitude and was able to bring the plane back up.
They were going to bail out, but one of the crew members was injured in the leg and wouldn't be able to land safely. So, everyone decided to stay, so that they wouldn't have to leave him behind.
They had gotten out of the formation and were a very easy target being all alone.
A Noble Act
Franz Stigler, a German Luftwaffe pilot, was on the ground refueling when he noticed the damage bomber.
He went up after them, but when he saw that they couldn't defend themselves, he couldn't bring himself to shoot it down.
So instead, he pulled up beside them and motioned for them to bring the plane down. But Brown refused, hoping they would be able to make it back to Britain.
Stigler knew that they would be flying back into the hot zone again and would surely get shot down. He decided to stay on their wing so that the Germans on the ground would know not to shoot at them.
He escorted them to open water, then he saluted and broke off.
Brown was able to make it back to Britain and made an emergency landing at a nearby airfield.
Meeting
Almost fifty years later in early 1990, Brown started having nightmares about the mission. So, he and his daughter put an ad in the paper explaining what happened all those years ago, and that they were looking for the other pilot.
On January 18,1990, Brown received a letter from Stigler saying that he was the one that spared his life that day. He also went on to explain that he had moved to Canada after the war, and that he would really like to meet up with him.
They were able to meet and became the best of friends.
After they met, Brown's nightmares finally went away, and they were both able to get peace about the war.
They stayed in close touch with each other, until they both died in 2008.
Andree de Jongh: The Woman That Saved Hundreds of Airmen From the Nazis.
Before the War
Before the Germans invaded Belgium, on May 10, 1940, Andree went to school to train as a nurse.
Helping Wound Airmen
Once the Germans had taken over Belgium, Andree moved to Brussels to help her father.
She volunteered for the Red Cross and drove ambulances for a hospital in Bruges that helped injured British airmen.
She would make house calls to different safe houses to help injured airmen. Not only would she treat their wounds, but she also gave them civilian clothes and false ID papers to help them escape.
The Comet Line
Andree wanted to do more for the British airmen. So, she and her father established an escape network for them.
It was called The Comet Line. It went from Brussels through France to Pyrenees into Bilboa, and to the British Consulate in Madrid, and from there they were returned to the UK.
The Comet Line was the largest of the escape and evasion lines.
Captured
In January of 1944, while she was leading one of the escapes, she was betrayed and captured. She had been at a farmhouse in Urrugne, when the Germans came and captured her and the two airmen with her.
She was interrogated by the Gestapo and tortured. She admitted to organizing the escape line, but they didn't believe her.
They sent her to a French prison camp, then onto Ravensburk Concentration Camp, and finally Mauthausen. She stayed at Mauthausen until it was liberated in 1945.
While she was in Revensburk, the Gestapo found confirmation that she was the one who organized the escape line. They came to Revensburk to look for her, but she got away from them by hiding her identity.
Recognition
Over seven hundred fifty men were saved by The Comet Line, a hundred eighteen were escorted by Andree.
She got the George Medal from Britain and the American Medal of Freedom.
Sharvarsh Karapetyan: The Man Who Risked His Life to Save Strangers
On September 16,1976, Sharvarsh Karapetyan, a twenty-three-year-old champion fin swimmer, was on a thirteen-mile run with his brother Kamo, also a champion swimmer, and his coach.
While they were on their run around the Yerevan Lake in Armenia, Sharvarsh had a forty-five-pound bag of sand on his back.
The Accident
As they were running, a trolleybus with about ninety people on it swerved off the bridge and dove into the Yerevan Lake below.
It's unclear why the bus went off the road. Some people say the driver had a heart attack while others say one of the passengers attacked the driver.
Rescuing The Passengers
Sharvarsh told his brother to stay on shore, while he would go get people out of the trolleybus, so he would be able to hand the passengers to him.
He had to swim down thirty-three feet before he reached the trolleybus. He kicked out the rear window and grabbed around for any passengers that were near him.
As he had broken the window shards of glass had cut his leg.
He kept going down to rescue people for twenty minutes until a rescue crew got there.
He dove down forty times getting people out of the trolleybus, swimming them to shore, and handing them to his brother.
On his last dive, he was to the point of passing out because of the lack of oxygen he had been getting.
He reached in through the window, trying to find someone to grab. Finally, he felt something, grabbed it, and swam to the surface. As he got to the surface where his brother was, he realized that he had grabbed a pillow and not a person.
Critical Condition
He was rushed to the hospital and was in critical condition for the next few days.
He had a 104° fever, pneumonia, blood poisoning, and was unable to walk for three weeks.
The End of His Career
Sharvarsh stopped competing at the age of twenty-four. Everytime he got into the water his lungs would start to hurt extremely bad.
He started having nightmares about the pillow he had grabbed, and he started to hate being in the water.
His Story Being Told
The government classified the story of the trolleybus accident because they didn't want people to get scared and not ride on trolleybuses anymore.
In 1982, a newspaper journalist heard of Sharvarsh's amazing story from one of his coaches and wrote about it.
The article was called "A Champion's Underwater Battle".
Sharvarsh's story had finally been told, and he got the credit he deserved.
Sybil Ludington: The Female Paul Revere
Danbury Attacked
In the early morning hours of April 26, 1777, two years into the Revolutionary War, British Troops, commanded by General William Tryon, attacked Danbury, Connecticut.
The British troops destroyed almost everything in sight. They burned homes, farms, stores, and over 1,500 tents.
Danbury had been the supply depot for the Continental Army. The British had attacked it, so that the Continental Army wouldn't be able to get supplies.
The Messenger Comes
At nine pm of April 26, 1777, a messenger came to the Ludington home to tell Sybil's father about the attack on Danbury.
Sybil's father, Henry Ludington, was a Colonel in the Continental Army and oversaw the 7th Regiment of the Dutchess County Militia, consisting of four hundred men.
Col. Ludington needed someone to tell his men, who had gone back to their homes for spring planting, to meet at his house by daybreak.
The messenger, who told them about Danbury, was exhausted and didn't know the area well, and Col. Ludington needed to stay there so he would be there when his men started showing up.
So, Col. Ludington decided to send his sixteen-year-old daughter, Sybil, to tell his men the message.
Sybil's Ride
Sybil set out into the dark night and pouring down rain.
She rode from her home in Kent, south to the village of Carmel, down to Mahopac, west to Mahopac Falls, north to Kent Cliffs and Farmers Mill, and rode north to Stormville, before returning home the next morning.
She had used a stick to bang on doors, telling her father's men the British were burning Danbury and to meet at the Ludington home by daybreak.
The Results of Her Ride
Her father's troop joined up with the rest of the Continental Army at the Battle of Ridgefield that same day.
Danbury was spared from total destruction but was still a great big mess.
Sybil was thanked by neighbors and personally by George Washington.
Later Life
Sybil's midnight ride was mostly forgotten until 1907, when her great nephew, a historian, wrote an article about her.
On October 12, 1784, Sybil married Edmond Ogden. She had one child, Henry.
Sybil died on Feb 26, 1839, at the age of seventy-seven.
Poem Written About Sybil Ludington
Here is a poem written by Berton Barley in 1940:
Listen, my children, and you shall hear
Of a lovely feminine Paul Revere
Who rode an equally famous ride
Through a different part of the countryside,
Where Sybil Ludington's name recalls
A ride as daring as that of Paul's
– – –
The Colonel, muttered, "And who, my friend,
Is the messenger I can send?
Your strength is spent, and you cannot ride;
And, then, you know not the countryside.
I cannot go, for my duty's clear.
When my men come in, they must find me here.
There's devil a man on the place tonight
To warn my troopers to come and fight.
Then, who is my messenger to be?"
Said Sybil Ludington, "You have me."
– – –
"You?" said the Colonel, and grimly smiled.
"You, my daughter, you're just a child."
"Child!" cried Sybil, "Why I'm sixteen.
My mind is alert, and my senses keen.
I know where the trails and roadways are
And I can gallop as fast and far
As any masculine rider can.
You want a messenger? I'm your man."
Marcel Marceau: The Mime That Helped Jewish Children Escape Nazi Occupied France
Escaping From the Nazis
Marcel was sixteen at the beginning of World War Two. Marcel and the rest of his family had to escape to Limoges, France when the Germans invaded, because they were Jewish.
His father was captured later in the war and was killed in Auschwitz.
After their father's capture, the Nazis started going after Marcel and his brother Alain. So, to get away from them, they changed their last name from Mangel to Marceau.
Joining the Resistance
Both brothers were recruited into the French Resistance by their cousin Georges Loinger, who was a commander in the resistance.
Marcel was part of the Oeuvre de Secours aux Enfants. It was a Jewish relief group that smuggled Jewish children out of France and into neutral countries.
Taking the Children to the Border
He took three journeys taking Jewish children from an orphanage and then to the border. To get them to want to come with him, he would tell them that they were all going on vacation.
If they got into tense situations while escaping and the children needed to be quiet. Marcel would mime for them, and they would be quiet.
On one occasion, Marcel posed as a boy scout leader and had twenty-four Jewish children dressed as scouts. He took them through the forest and to the border where someone else took them into Switzerland.
Marcel was very gifted at forging identity documents. He and his brother forged a lot of identity documents, especially for the Jewish children.
When they were going over the border, they would hide the children's ID cards in sandwiches with mayonnaises. The reason why is because the Nazis never searched anything with mayonnaise on it because they were afraid of it dirtying their uniforms.
Marcel's cousin, Georges Loinger the one that got him into the resistance, would get the children over the border by throwing a ball on the other side and tell them to go get it.
Towards the end of the war, Marcel and some French soldiers ran into thirty Germans. Thinking quickly, Marcel pretended to be a French soldier and told them to surrender, which they did.
First Performance
After the liberation of Paris, Marcel had his first performance as a mime in front of three thousand American soldiers.
In 1944, Marcel served as a liaison officer with General Patton because he spoke English, French, and German.
Recognition
After the war, Marcel became a very famous mime.
He was known as the Master of Silence.
In 2020, they made a movie about Marcel Marceau called Resistance.
The Night Witches
The Regiment Formed
During WW2 when Germany was starting to attack the Soviet Union, more women were wanting to help fight for their country. So, Marina Raskova, who was also the first female navigator for the Soviet Union, formed a regiment for these women.
They had three all-female air force regiments. Each regiment consisted of four hundred women from the ages of seventeen to twenty-six. Each person was trained as a pilot, navigator, ground crew, and maintenance.
All of the women who weren't as good, were placed into the 588th Night Bomber Regiment. People thought that this would be the worst regiment out of all the three, but it actually became the most popular and remembered regiment.
They were all deployed on October 8, 1941.
How They Flew Their Missions
When they were on missions, they would travel in threes. Two of the planes would distract the enemy on the ground while the third plane would cut her engine and move in towards the target. When she got there, she would let down her bombs and all three would go back to the base to refuel and reload.
The Germans nicknamed them the Night Witches, because when the third plane would cut her engine and go in to deliver the bombs, the plane would make a swooshing sound. The Germans said that the swooshing sound resembled that of a broom going through the air.
Each night, they would have forty crews that consisted of three planes. They would each fly around eight to eighteen missions in one night.
The Ups and Downs of Their Planes
Their planes were a small crop duster plane. It had only two seats with an open cockpit. The women were open to the elements and often got frostbite and sick because of this. It's said that if you were to touch the outside of the plane while they were flying, it would be so cold it would take off your skin.
There were no parachutes because the plane was too small to fit them, and it would have weighed down the plane more. They didn't have any radar, guns to defend themselves, or radios. Because they didn't have any radios, radio locaters weren't able to pick them up either to give away their presence.
All they had was some rulers, stopwatches, flashlights, pencils, a map, and compasses.
The planes also didn't show up on radar because they were made of wood. They were also much faster than the Nazi planes. So, they were a very hard target for the Nazis, and it was easy for them to maneuver out of harm's way.
They could take off and land from any location. The only other downside to their planes, was that if they were hit by tracer bullets the planes would burst into flames.
How Much the Germans Hated Them
The Germans hated the Night Witches because they were so successful in their missions. They just wanted them to be gone. They wanted them gone so bad, that when a German soldier shot down one of the Night Witches' planes, he was awarded with the Iron Cross medal.
The Results of Their Regiment
The regiment was disbanded six months after WW2. They flew from 1942-1945.
The Night Witches dropped more than twenty-three thousand tons of bombs, and in those three years they only lost about thirty planes.
Raskova died on January 4, 1943, after she had been sent to the front lines to fight.
Kazimierz Piechowski: The Man That Escaped Auschwitz Concentration Camp
Kazimierz Piechowski was a polish boy scout who was only one out of one hundred forty-four prisoners to escape from Auschwitz and survive.
Joining The Scouts
Kazimierz joined the scouts when he was ten years old. Joining the scouts was a very honorable thing for a Poland family. After WW1, Poland was set on preparing their children to be tough and be fighters. So, many families, like Kazimierz's, let their boys join the scouts.
When Kazimierz was nineteen, the Germans invaded Poland. They immediately started killing all of the people who were in the scouts because they saw them as a resistance movement.
Kazimierz saw all of his friends being rounded up and killed. So, he decided to run away. He set off to try to get to France but was captured trying to cross the Hungarian border.
Working In The Camp
For the first eight months Kazimierz stayed in a number of different prisons. But he was finally sent to Auschwitz Concentration Camp.
He was the second transportation to Auschwitz and actually was one of the people that helped build the camp. They had to work twelve-to-fifteen-hour days. They were given one bowl and one spoon that was also used to go to the bathroom in. If someone lost their bowl, they wouldn't get any more food.
Once the camp was built, Kazimierz started out by having to carry corpses to the crematorium after they were executed. Eventually, he was given a different job and started working in the store block.
Organizing Their Escape
Kazimierz had joined the resistance movement in the camp. But he hadn't really given any thought to escaping. Until the day when his Ukrainian friend, Gienek Bendra, came and told him that he saw his name on the death list. Bendra asked Kazimierz to help him escape before he was killed, and Kazimierz agreed.
They started out by getting a team together. There was Kazimierz, Bendra, Stanislaw Gustaw Jaster, who was also a boy scout, and a priest named Józef Lempart.
Getting Out Of The Camp
The first thing they needed to do was get out of the main camp and into the part of the camp where the store block and garage was.
They grabbed wheel barrels with kitchen waste, which they called rubbish. They walked up to the guard at the gate and told him that they were part of a squad that dumped the rubbish. Now usually the guard would ask for papers to confirm that they were given orders to dump the rubbish, but this guard did not ask them for any kind of papers, so they were able to walk out of the main camp freely.
Kazimierz, Jaster, and Lempart went to the store block while Bendra went to the garage where he worked. It was a Saturday afternoon, so everything was shut up and empty. Kazimierz's group put on Nazi uniforms and gathered guns and ammunition.
Once they were done, they waited for Bendra to bring around a car. Finally, Bendra came around to the front of the store block driving the commandant's car. They gave Bendra a Nazi uniform and they drove towards the gate.
They drove towards the gate where stood two SS men. As they got closer to them, the SS men saluted and shouted heil Hitler. They kept getting closer and closer to the gate, but still the men would not open the gate. So, Kazimierz had to shout at them in German. He said, "Wake up you buggers! Open up or I'll open you up." Thankfully they listened and opened the gate.
Getting Out Of Germany
They drove on forest roads for about two hours to the town of Wadowice. There, they abandoned the car and went on foot through the forest and out of Germany.
Lempart was ill, so he was left with a parish priest. Jaster went to Warsaw, and Kazimierz and Bendra went to Ukraine. After staying with Bendra for a short while, Kazimierz went back to Poland where he joined the home army.
The Consequences Of Their Escape
The commandant of Auschwitz was extremely angry that they got away in his own car and their own uniforms. He also wasn't very happy that they had stolen guns and ammunition.
Because of their escape, Jaster's parents were both captured and killed in Auschwitz. The rest of the prisoners in Auschwitz were tattooed with their prison number, so that people would know they were prisoners if they escaped.
After The War
After the war, Kazimierz was sentenced to ten years in prison for being a part of the home army in Poland. But he ended up only being in prison for seven years.
Once he got out of prison, he became an engineer. He enjoyed traveling the world with his wife, and he also wrote a couple of books about his story.
Kazimierz died in 2017 at the age of ninety-eight.
Mary Elizabeth Browser: Slave Turned Spy
Slave Life
Mary Elizabeth Browser was born a slave to John Van Lew, in Richmond, Virginia. There are not many records on Mary, so it is unsure of what year she was born, but most people think it was around the year 1841.
Leaving Virginia
After John Van Lew's death, his wife, Eliza, and daughter, Elizabeth, set their slaves free.
Mary stayed with the Van Lew family for a while as a hired servant. Eventually, Elizabeth Van Lew sent her away to Philadelphia to be educated.
In December of 1855, Mary went to Monrovia, Liberia, with a group of missionaries. While there, she worked as a schoolteacher. Mary didn't like being there that much so she returned to America five years later.
Returning to Virginia
After returning to the states, Mary tried to go back to Virginia to be with the Van Lew family. But black Virginians who went to live in a free state, or got an education, were not allowed back into Virginia. So, she was arrested and put in jail.
She stayed in jail for about ten days before Elizabeth was able to pay her bail.
While in Richmond, she met Wilson Browser, who was a freed slave. They married on April 16, 1861, just four days before the first battle of the Civil War, the Battle of Fort Sumter.
Recruited as a Spy
In 1863, Elizabeth Van Lew helped a couple of Union prisoners escape from Libby Prison, which was located in Richmond. When the prisoners returned back to Union territory, they informed General Benjamin Butler about Elizabeth helping them.
Butler was impressed with the work that Elizabeth was doing and sent someone to recruit her as a spy.
After Elizabeth became a spy, she asked Mary if she would help her spy. Mary agreed, and Elizabeth arranged for her to be a servant in the home of Jefferson Davis, the president of the Confederacy.
Spying
Mary was able to get information about the Confederacy very easily. They treated Mary as a slave, and therefore cabinet members and military leaders would speak openly with her there. She was able to eavesdrop on many conversations between them.
She also would look through letters and secret papers while cleaning Davis's office. The majority of slaves at that time didn't know how to read or write, so naturally Davis wouldn't have thought to worry about a slave reading the secret information.
Mary would take the information she learned and give it to either Elizabeth or Thomas McNiven, a baker who went around selling baked goods to people.
Mary had a photographic memory, so she was able to recite the letters or secret papers she read word for word.
The End of the War
Their plan worked very well until closer to the end of the war. Davis knew that there was a leak somewhere in the Confederate White House, but he didn't know who. One day, Mary's contact, McNiven was discovered. She was afraid that Davis was close to finding out it was her who was the leak. So, she ran away in January of 1865.
She became a teacher for Freedmen's Bureau. She started out working in Virginia and then moving on to Florida and Georgia after the war.
All of the records were destroyed on spies for the Union, so that they would be safe. So that is why there is hardly any information about Mary or the others.
There's not much else known about Mary's life. No one knows what happened with her relationship with her husband. But after she started working for the Freedmen's Bureau, she started to refer to herself as Mary Richards, even though her husband still lived in Richmond, as did she.
In 1995, Mary was honored by being put into the U.S. Army Military Intelligence Corps Hall of Fame.