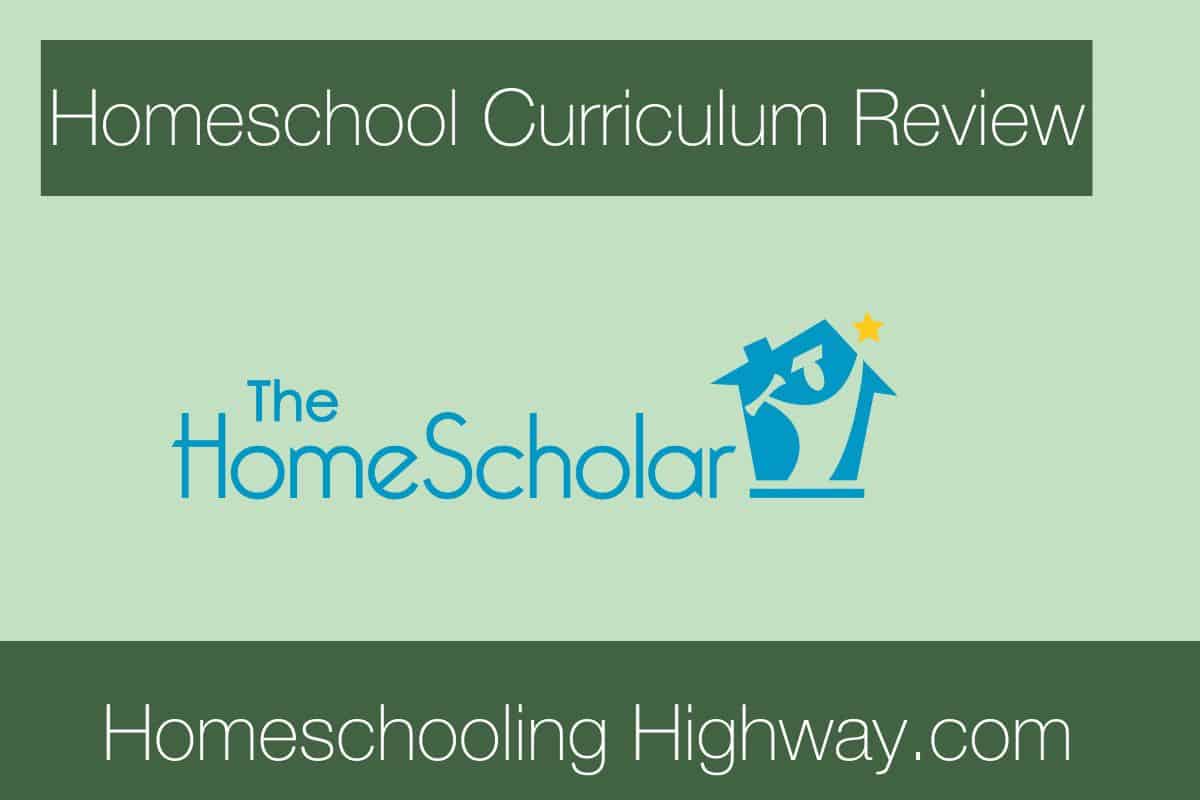 I received this complimentary product through the Homeschool Review Crew.
Being part of the Homeschool Review Crew, I had the opportunity to use Total Transcript Solution from HomeScholar LLC.
Meet Lee Binz
Lee Binz is the founder of The HomeScholar, and her goal is to help you with your middle and high school children.
She teaches homeschool parents how to help their child get the credit they deserve when they are looking for a college, seeking employment, or entering the military after their high school years are over.
Besides the Total Transcript Solution, Mrs. Binz has other areas of expertise that she offers, such as: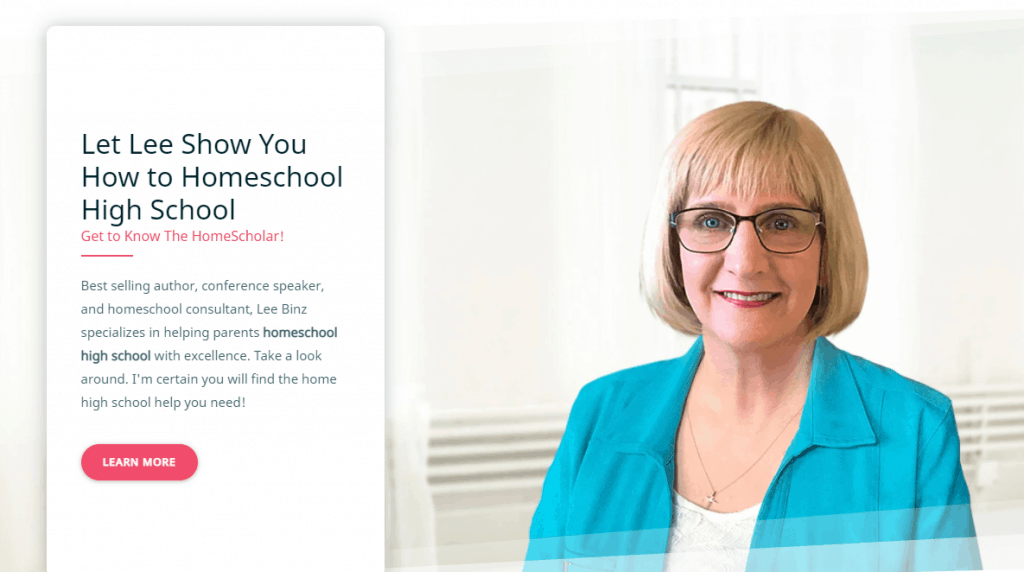 Comprehensive Record Solution
College Launch Solution
High School Solution
Personalized support programs
Parental helps
Homescholar books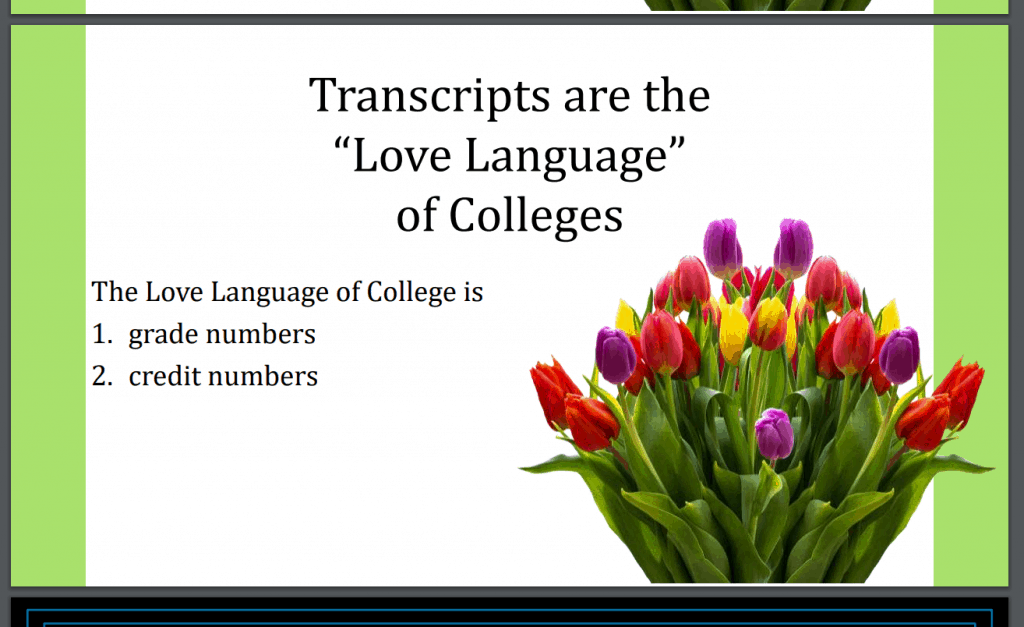 With my daughter graduating this year, I decided to look over HomeScholar's Total Transcript Solution.
I have to be honest, I wasn't going to do a transcript for Erika, because she isn't planning on attending college, but the more I've learned from Mrs. Binz, the more I'm convinced that I need to reconsider.
Mrs. Binz has worked with many different parents and she has so many stories that prove, that all homeschooled students need to have a transcript. They also need to keep it for a LONG time.
With all the proof I needed, it was time for me to start my training with HomeScholar.
Let me tell you…..Mrs. Binz's training is super educational, helpful and full of tips to give your child a transcript that you both will be proud of.
Her training is quite overwhelming, actually. I have not been able to get through everything that she offers in the last six weeks, it's just too much. But, I will tell you what I've done and what lies ahead on my "Do This Transcript Journey".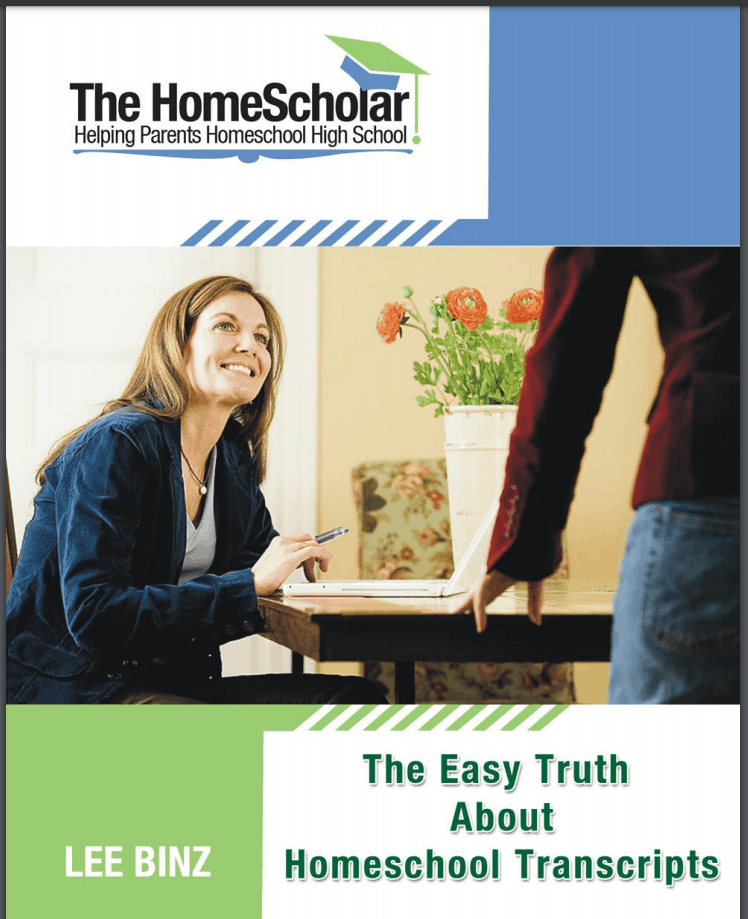 On my HomeScholar dashboard I quickly accessed The Total Transcript Solution. The first two things you get is a tour around the Total Transcript Solution dashboard, and then Mrs. Binz's contact information.
Mrs. Binz makes it very easy to get in touch with her, just in case you would need any help or have any questions.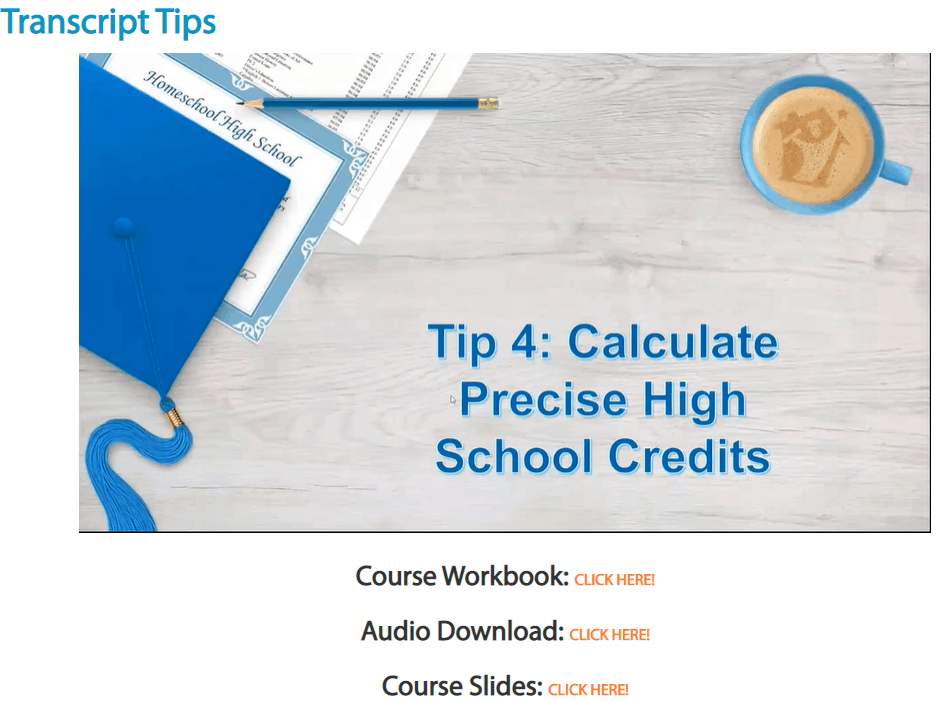 The next four steps teach and help you get your child's transcript done. They are:
The Nuts & Bolts of How to Make a Transcript
Books for Book Learners
The HomeScholar Transcript Template Collection
One Personal Consultation to Review your Completed Transcript
HomeScholar's Transcript Training
In this first module of training are individual audio and visual workshops that have corresponding handouts that you should print out and make notes on. Some workshops even have course slides that you can follow along with.
Mrs. Binz teaches us all the basics about transcripts in each of these workshop topics.
Making a Transcript
Requirements for an Official Homeschool Transcript
How to Create Class Titles
How to Determine Credits
How to Calculate Grades
How to Calculate GPA
Finalizing a Transcript
Reasons to Make a Transcript
Additional Resources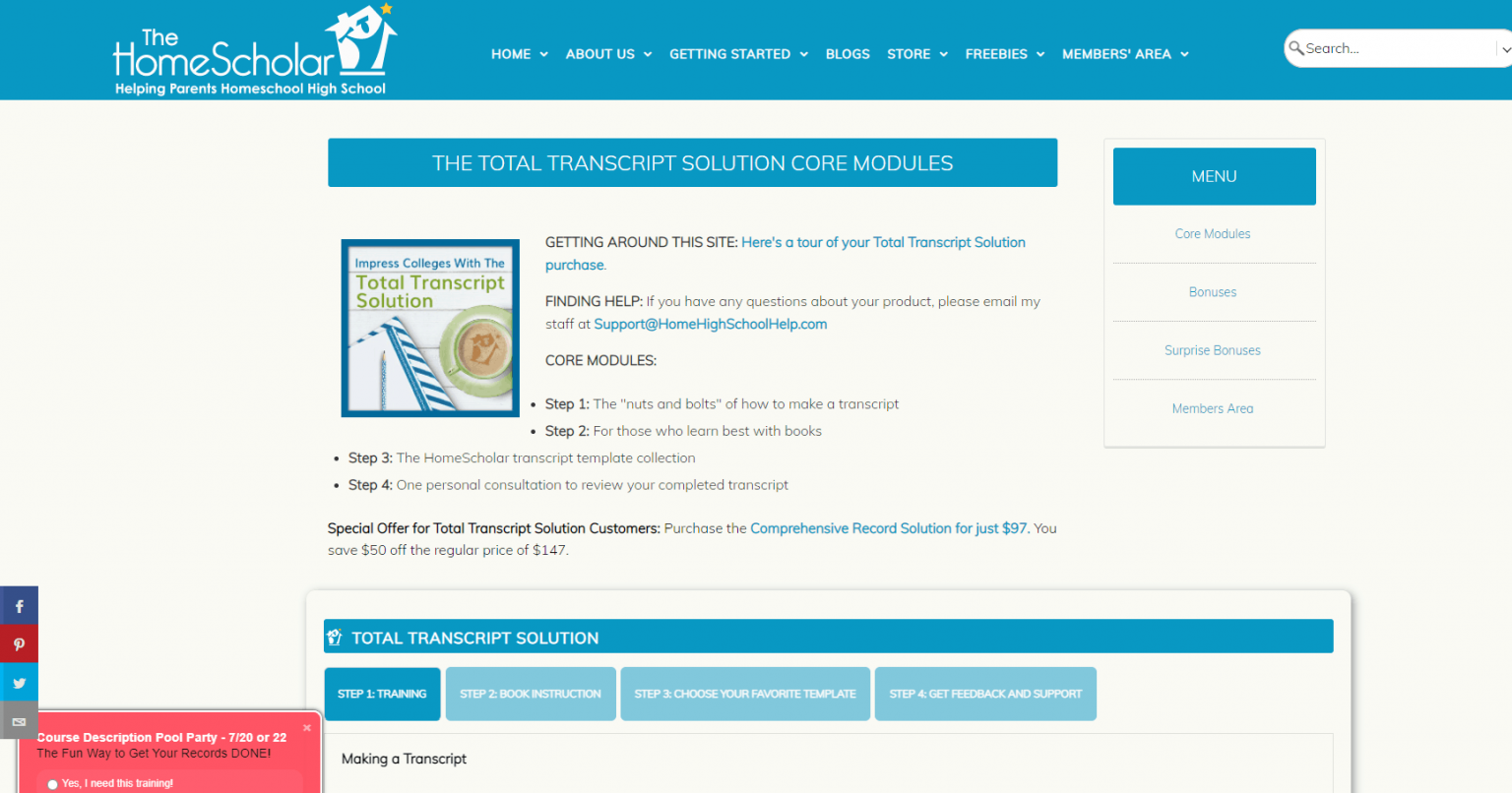 Each of these audio workshops are easy to hear and easy to understand. Mrs Binz is fun to listen to with her jokes and stories. She does a really good job of keeping your attention.
She includes so much helpful information of what to include, how to include it, and what NOT to do with preparing a transcript.
HomeScholar's Transcript Training in Book Format
The second step in The Total Transcript Solution is Mrs. Binz's e-book.
This e-book is 109 pages long, and is filled with Mrs. Binz's training that she covered before. If you need to take a ton of information in small, bite-size chunks, then this will be incredibly helpful for you.
HomeScholar's Transcript Template Collection
In this area of The HomeScholar's training, there is a list of transcript templates that you can look at and choose from.
Ten different formatted samples are available for you to look at, and if you like one of those, you can download the blank template to use.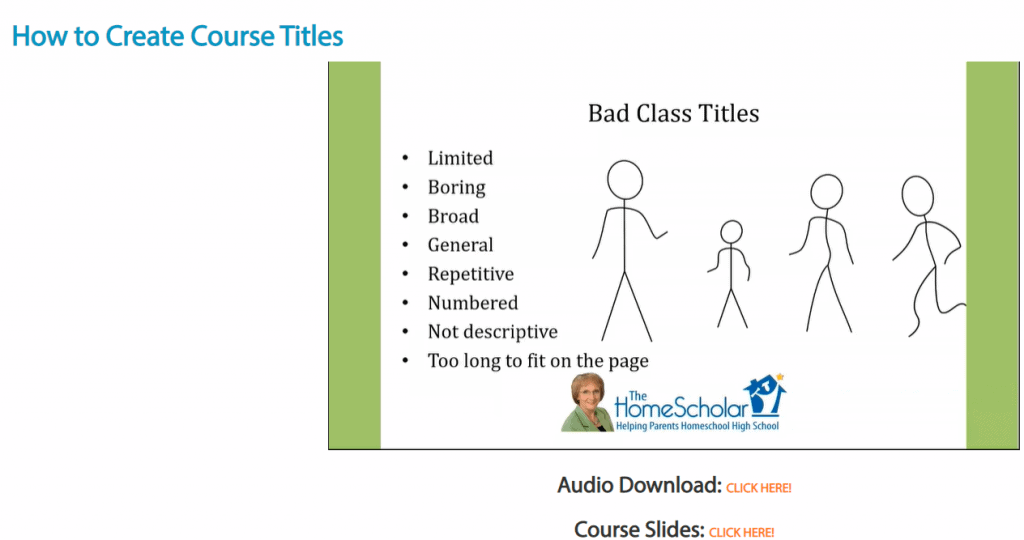 Along with these ten, are additional templates specifically designed for different student types.
For example, there is a one-page and also a two-page template specifically for students that excelled at athletics.
Then there are basic templates (one or two-page) that are laid out by subject and/or subject and year.
With this list to choose from you are sure to find at least one that will fit your needs.
So, now what do I have to do yet? I have to choose my template, fill it in, and then I get my personal phone call with Mrs. Binz, so she can look it over and give any extra tips that I may need.
The HomeScholar Doesn't Stop There!
Throughout these six weeks, Mrs. Binz has provided us with extra workshops.
These workshops are like a webinar, and last about an hour long. There's usually a handout to print out and use during the teaching time.
Mrs. Binz continues to give great content, help, and advice to everyone that attends.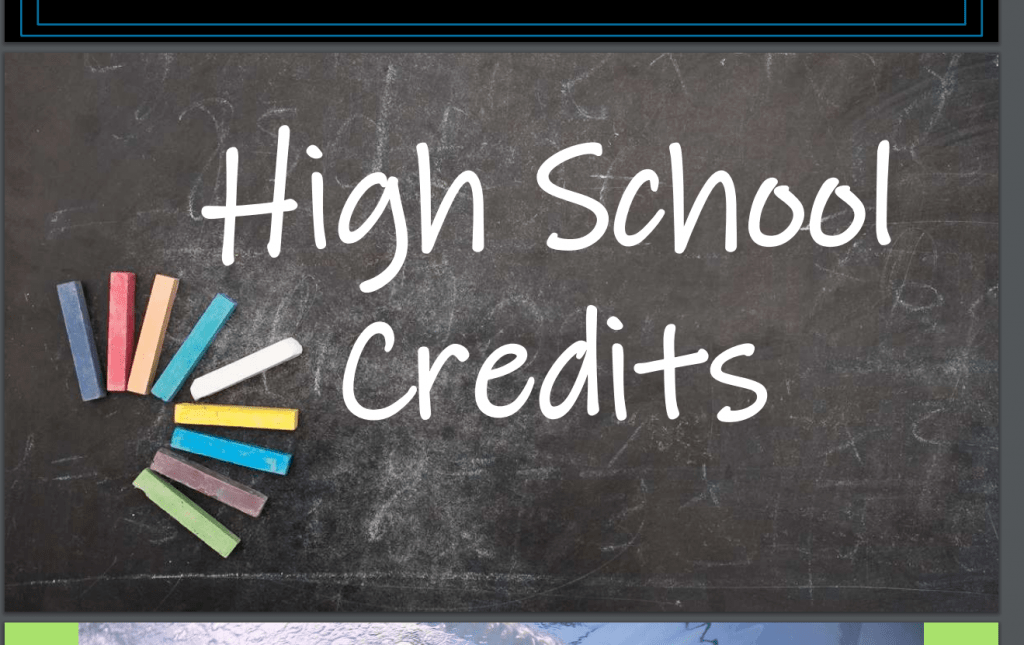 The HomeScholar Still Gives You More!
In your Bonus section Mrs. Binz gives you information on
High School Testing
Planning calendars for Middle School and every year of High School

Calendars include reminders for registering for college testing
College fairs
Subject testing
College Statistics
College applications
Practicing college essays
When to write your resume
Updating high school records

Free ebook and coupons for more books
Silver Training Club for 30 days
We're not done yet! There is still a Suprise Bonus section, just for you. It includes
Emergency Transcript Pack
Key to Success Pack
Scholarships Pack
Finding a College Pack
A coupon for a special price for the Comprehensive Record Solution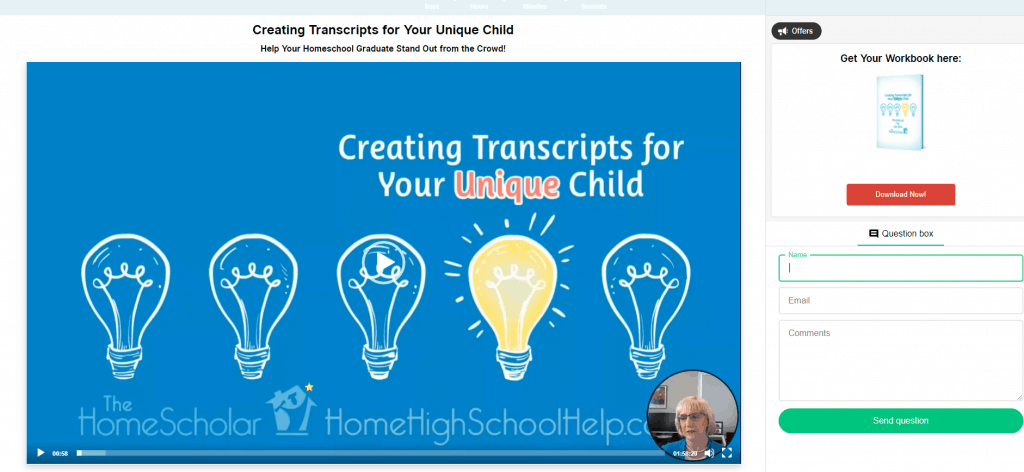 Silver Training Club
With your purchase of The Total Transcript Solution you get 30 days free in the Silver Training Club.
There is so much in here as well.
5 new training classes each month. On topics such as planning courses, college applications and specific grade step-by-step planning.
Tools you need to succeed. These tools include planning guides, planning calendars, GPA calculator, assignment sheets, bonues ebooks
Templates for you to use for record keeping, resumes, report cards and diplomas.
There is also a FAQ's secition.
Access to the private Facebook group
Parent helps for topics like gifted education, big scholarship strategies, graduation, reading lists, and award lists.
Final Thoughts about The Total Transcript Solution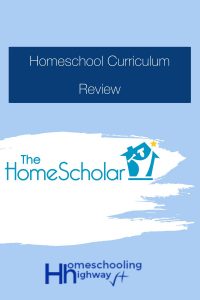 I would highly recommend The HomeScholar's services to any homeschool parent of a middle or high school level child.
Mrs. Binz will take the scary out of creating a transcript and turn it into something that you and your child will be proud of.
Follow HomeScholar on Social Media
Do you want to stay up-to-date on the HomeScholar's information and how Mrs. Binz can help you? Just follow on social media.
Facebook: https://www.facebook.com/thehomescholar
Twitter: https://twitter.com/thehomescholar
Instagram: https://www.instagram.com/homescholar/
Pinterest: https://www.pinterest.com/homescholar/
YouTube: https://www.youtube.com/user/homescholar/
If you would like to read more reviews of The Total Transcript Solution and the other services that The HomeScholar provides, just click on the Homeschool Review Crew banner below.