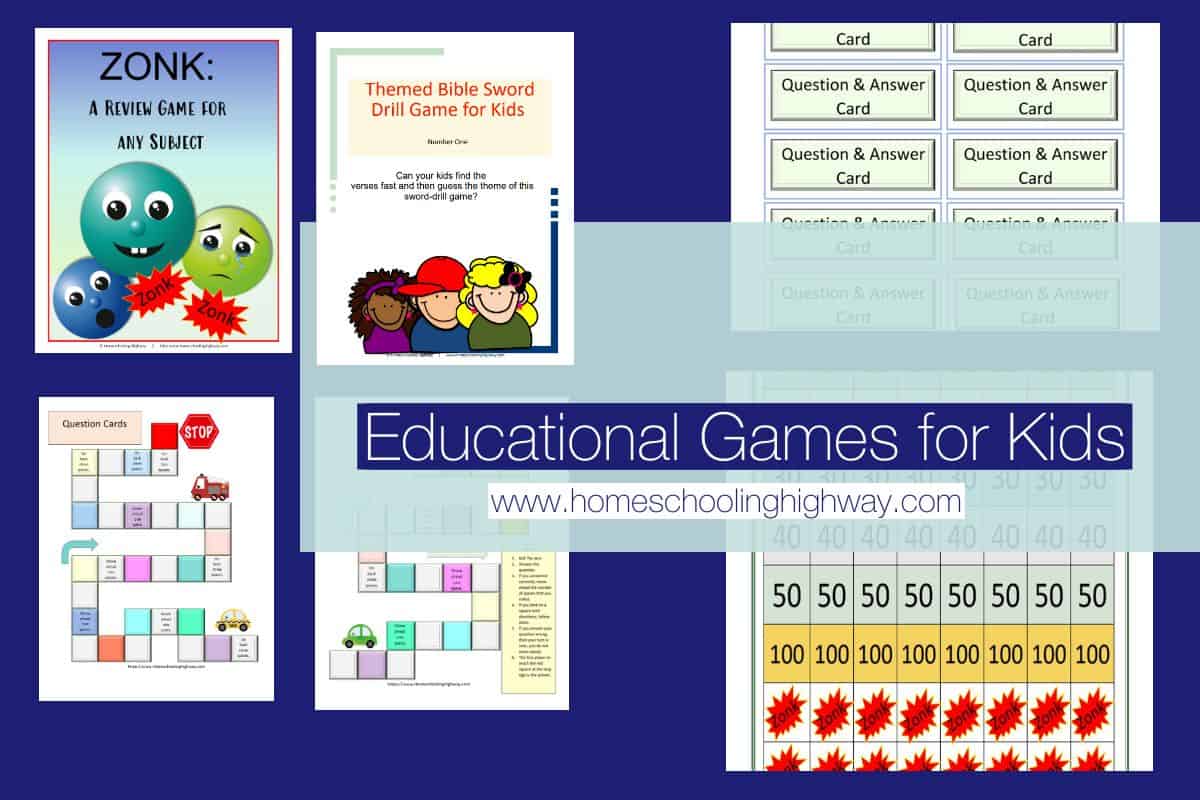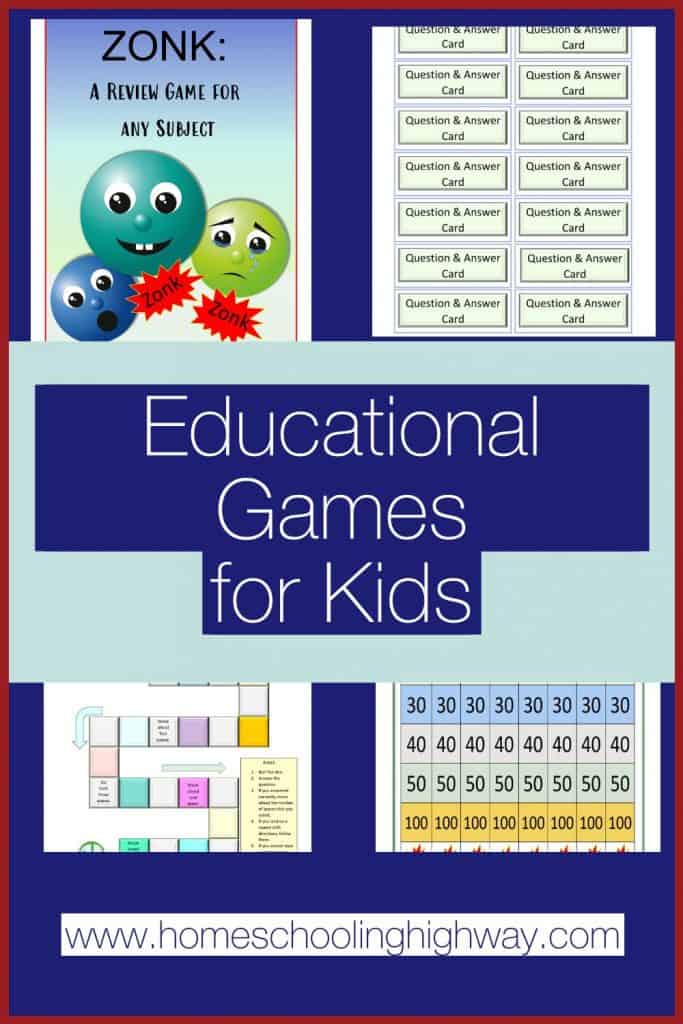 I know the scenario. The days are cold, the nights are long, the sun is hidden by the snow clouds, and each day is the same thing.
Homeschooling can be hard during the long winter months, but this week for the Homeschool Review Crew's Blog Challenge, we are discussing Indoor Games.
My family loves games. I'm not much of a win-by-luck kind of game player, I would rather think and strategize.
I love Chess, Checkers, and different card games. Even though these games are fun, they may not necessarily be part of today's history, science, or Bible lesson.
Oh, what is a homeschool mom supposed to do? I've got a few suggestions, just for you.
Indoor Games for any School Subject
This is my newest printable, a Board Game Template for Kids. This game can be printed on cardstock paper and then glued into a manila folder for extra strength and durability.
Your kids come up with their own questions from a school subject or lesson that you choose, and then write the question and answer on the provided Question and Answer Cards.
The included number die can be easily assembled, making this game a great time saver for mom.
With the kids reviewing their information to write their own questions, and then actually playing the game, your kids will learn and remember necessary information for any subject.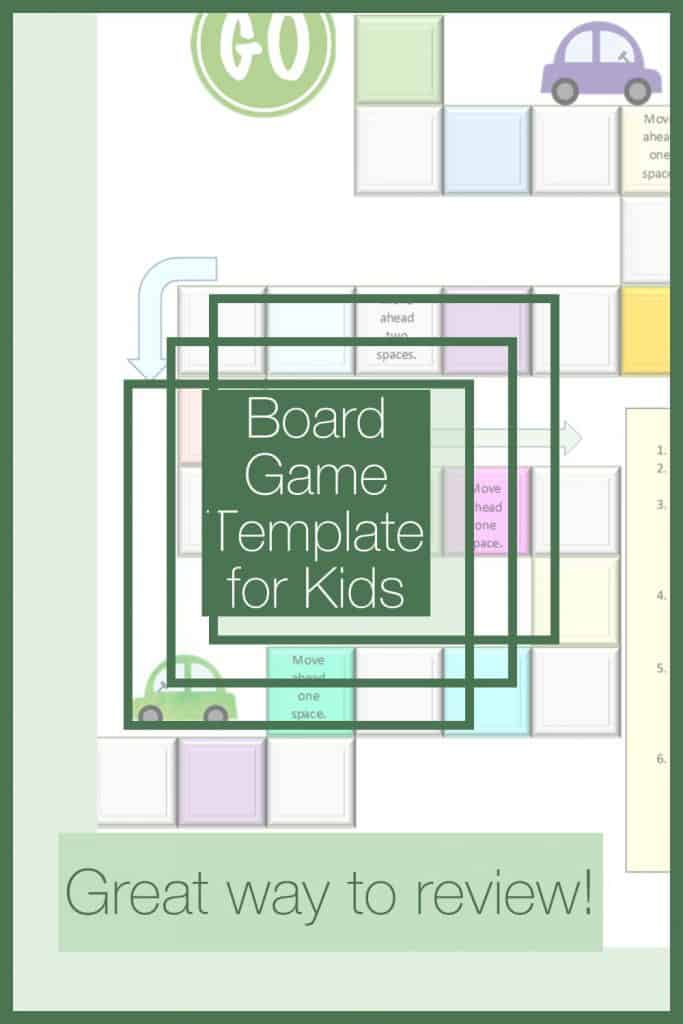 And here is Zonk!
You come up with your own review questions for any subject, and then let the kids answer when it's their turn.
If they give a correct answer, they can choose their point tokens. They have to be careful that they don't choose a "zonk", because if they do, they will lose all their points.
You can read more about and also get your free copy of Zonk by clicking on these colored words.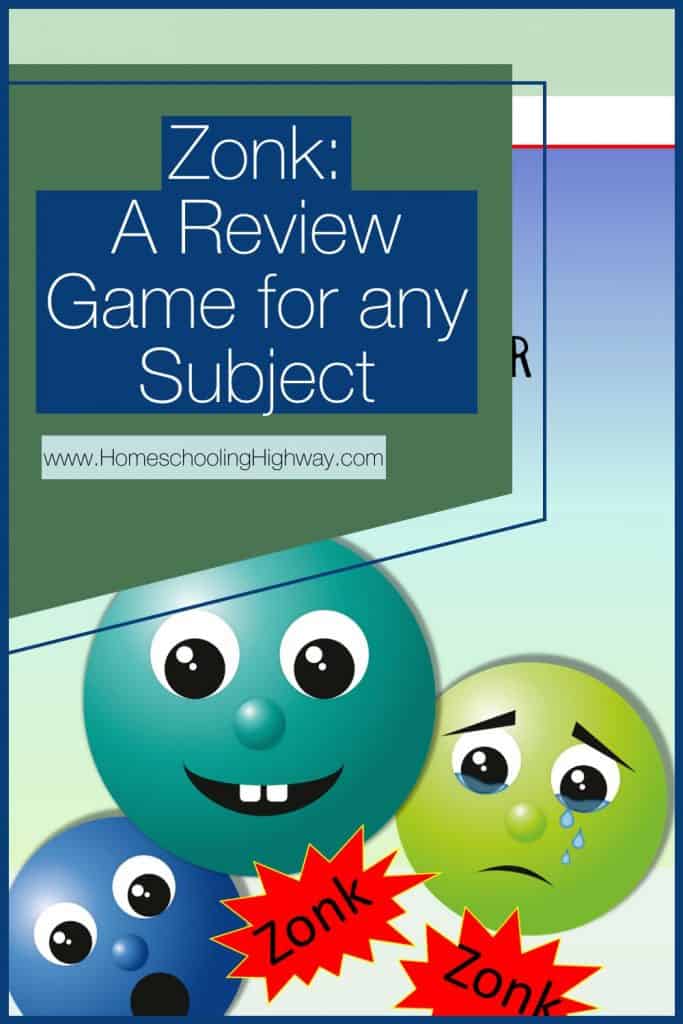 Indoor Educational Games for Bible Class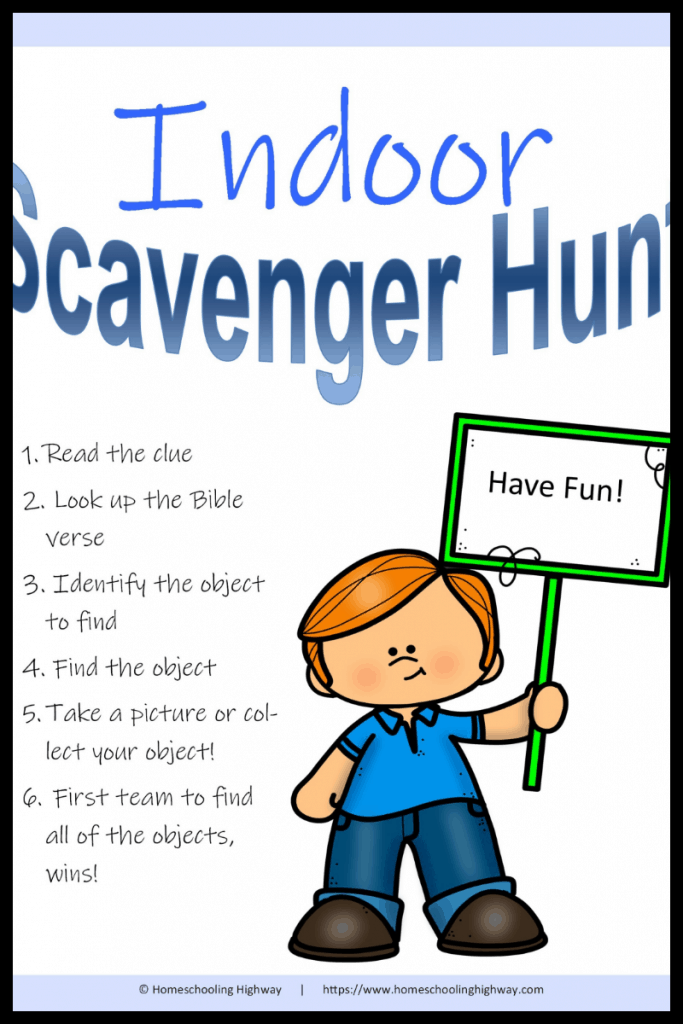 All kids love scavenger hunts.
This scavenger hunt has your kids reading a clue, looking up a Bible reference, reading the verse, and then identifying the object to find that was named in the verse.
The first child or team to collect or take pictures of all the items wins the game.
You can read more about the Indoor Scavenger Hunt and get your free copy by clicking on the colored words.
The next two indoor educational games are actually sword drills.
All the verses that your kids find are related by a common topic.
For this sword drill the topic is Fear. There is a ready-to-read Bible lesson and story visuals included if you need a quick and easy Bible lesson to go along with your game.
To read more and get your free copy of this Themed Bible Sword Drill on Fear, just click on the link.
Here is another Themed Sword Drill that includes a ready-to-read Bible lesson and visual pictures that go along with the Bible story.
The theme for these references is love. In particular, God's love for us.
This Themed Sword Drill on God's Love is free to print, just click on the link to read more.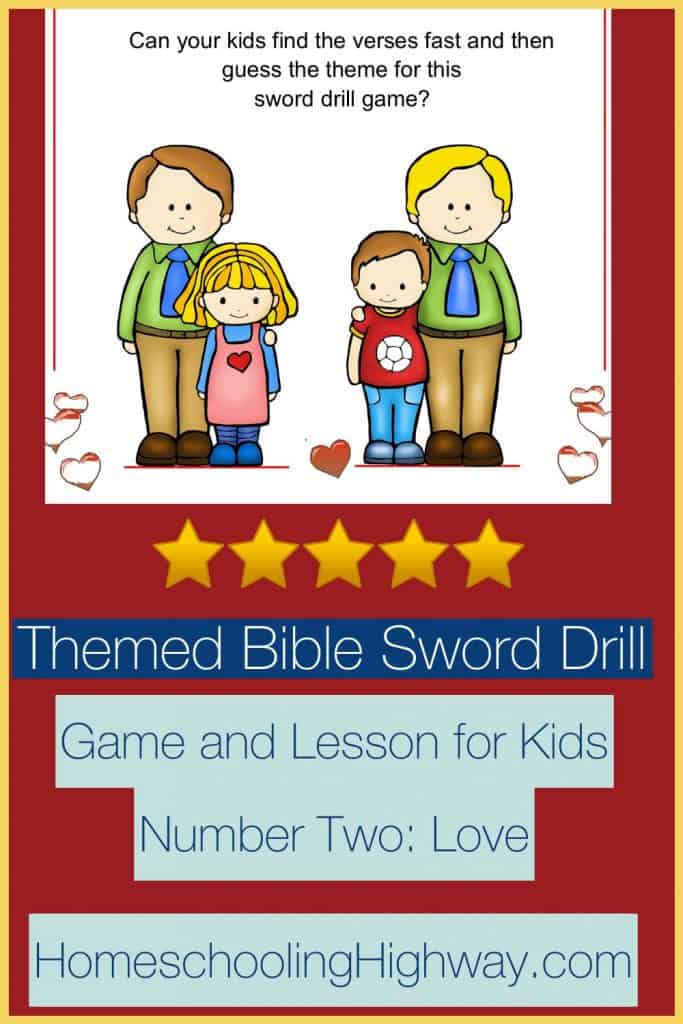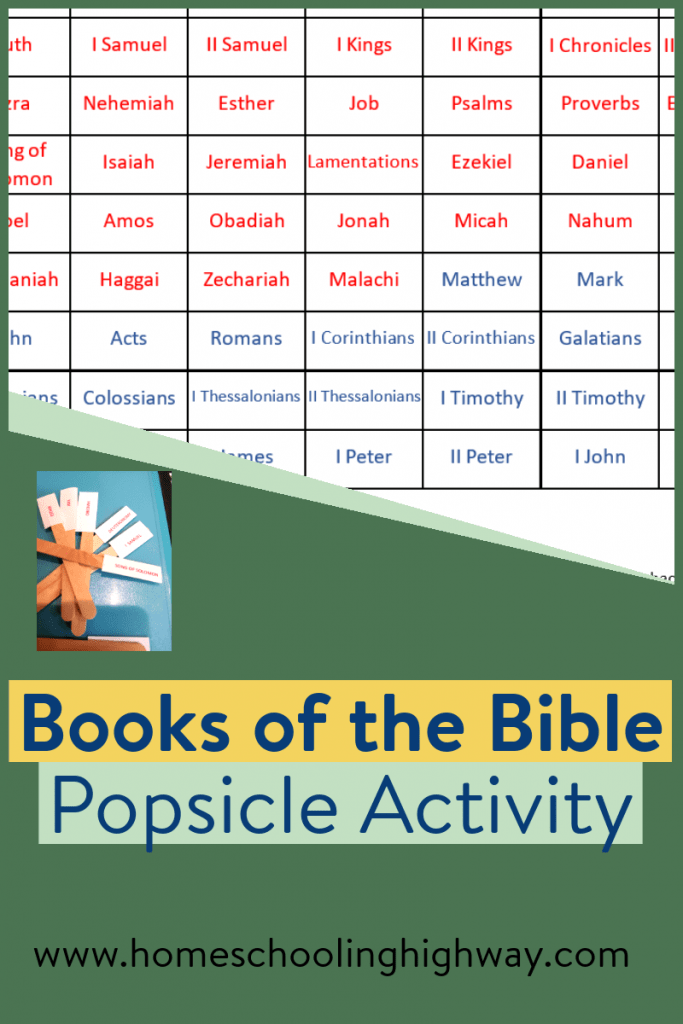 Do your kids need a little practice memorizing the order of the books of the Bible?
This free, printable Popsicle Activity, is an independent way for your kids to practice putting in order those books, and then they can easily check themselves.
You can set up the popsicle sticks yourself, or have your kids cut and glue the labels onto the sticks.
Just make sure they put the correct number on the back of each stick, or else they'll learn them in the wrong order!
You can read more and get your free copy of the Books of the Bible Popsicle Activity, by clicking the link.
More Printable, Educational, Indoor Games from SchoolhouseTeachers.com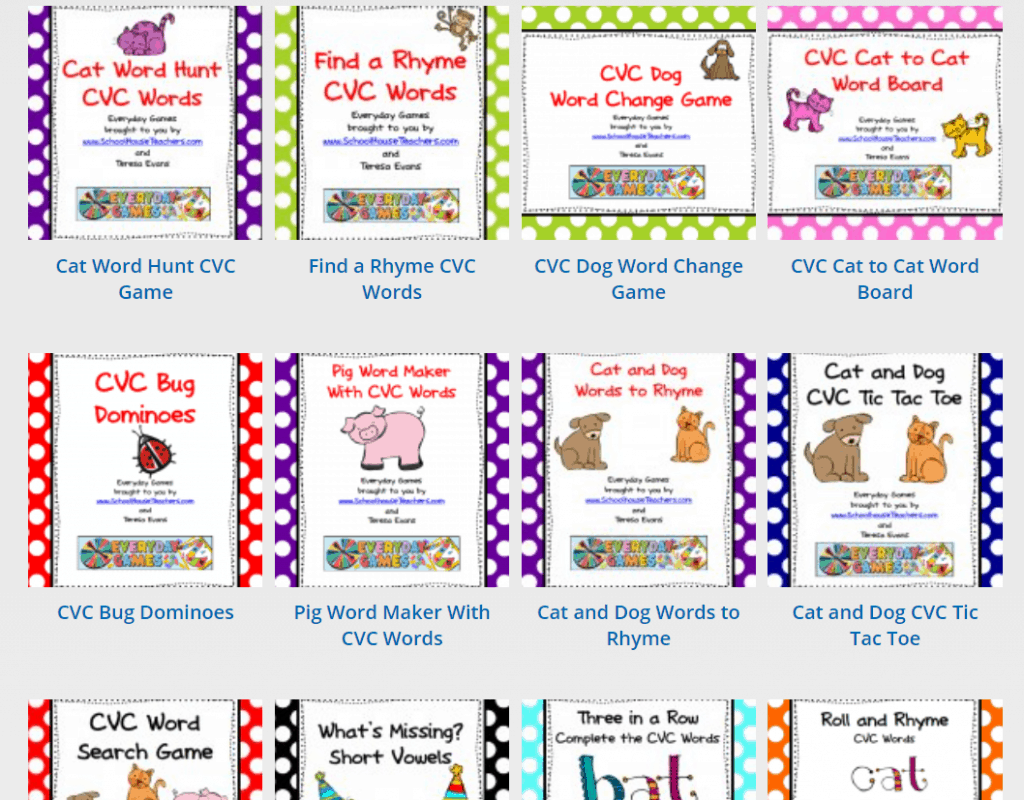 This section of my blog post does contain affiliate links. You do not pay any extra money, but I do get a few dollars if you decide to make a purchase.
SchoolhouseTeachers.com is a membership site that has courses and classes for pre-k to 12th grade.
You pay one fee and your entire family gets to use the site and take as many courses as you want.
There is a whole list of printable, educational games that your kids can play indoors.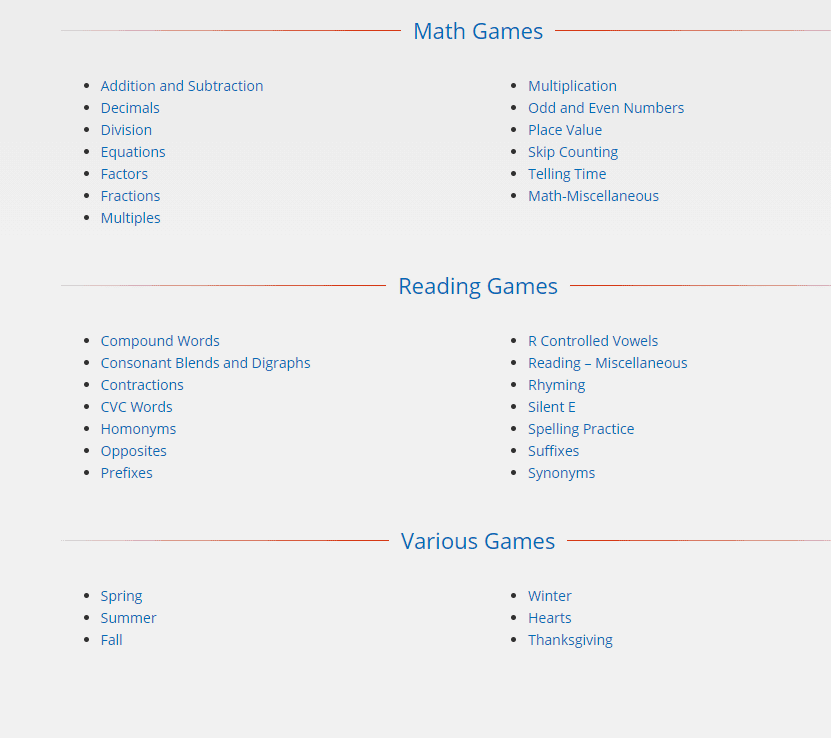 If you would like to read my complete review of SchoolhouseTeachers.com, just click on the link or their logo.