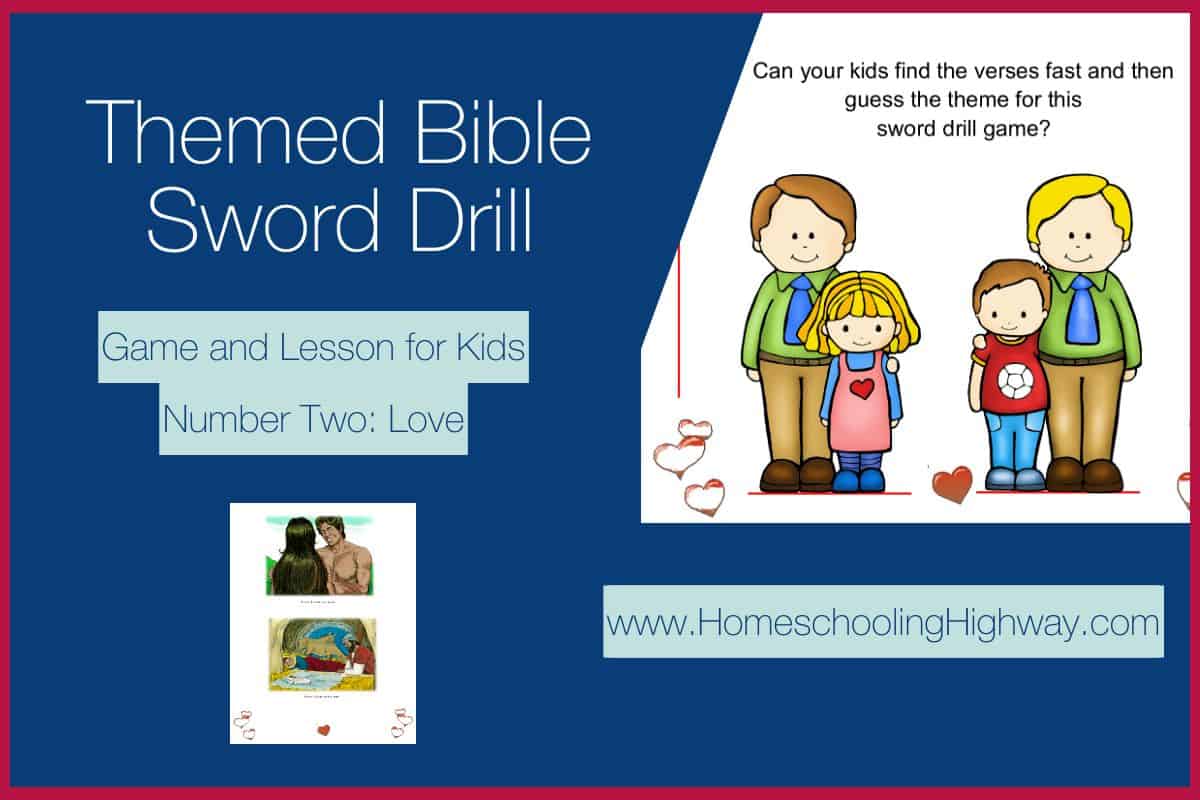 Can your kids find the Bible verses fast and then guess the topic that all the verses have in common?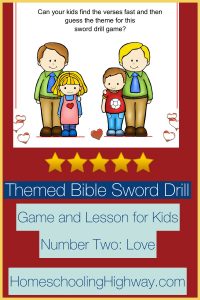 With this free, printable sword drill, your kids will get plenty of practice finding references in their Bibles.
When all the sword drill Bible verses have been found, your kids will find out that the theme for this game is love.
The greatest love mentioned in the Bible is God's love for us. With this lesson, your kids will learn how God showed His great love for us, so that we can spend eternity with Him.
Five Bible story visuals are included for you to use while reading the Bible lesson on God's love, and inside of the lesson text it will tell you when to show each picture.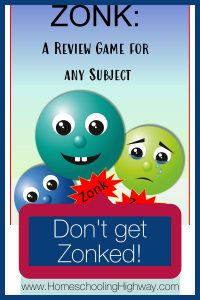 There is no prep work needed by the teacher, unless you would like to come up with your own review questions that go along with the lesson. A great review game that my kids enjoy is Zonk. You can find out more about Zonk here.
Also, if your kids love sword drills, you'll need to check out this themed Bible sword drill game and lesson on fear.
This idea and post is part of the Homeschool Review Crew's weekly blog challenge.
Last week, great bloggers on the Crew wrote about their homeschooling days, and this week is about God's love. I would encourage you to grab a cup of tea and sit down and read what these wonderful homeschool blogging mothers have to say.