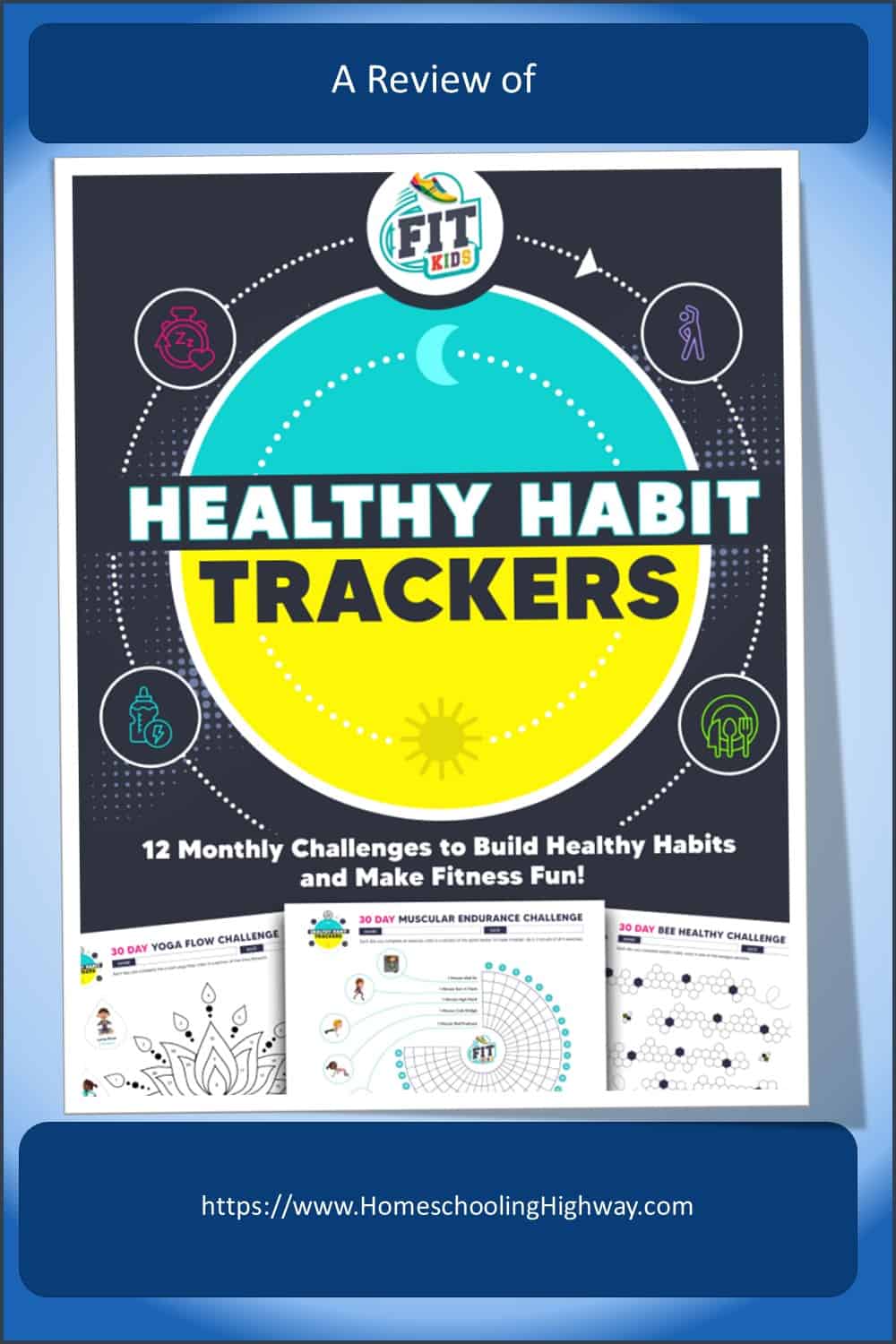 I received this complimentary product from the Homeschool Review Crew.
Being part of the Homeschool Review Crew, I had the privilege to look at and review the American Coaching Company's Healthy Habits Tracker sheets.
The American Coaching Company strives to make sports and physical education fun for kids. The Healthy Habits Tracker will help your child improve their own strength, flexibility, endurance, and personal care habits.
For this review, The American Coaching Company was kind enough to give us 12 different digital trackers. The tracker pages are easy to print and easy on the eyes.
They are so fun to look at with the bright colors and different shapes The illustrations of the cartoon kids doing their activities are so cute, you just can't help but keep looking at the pages.
Healthy Habits Tracker Topics
Say that heading five times real fast!
Each tracker page is devoted to one area of interest which is supposed to be done for an entire month.
You can do the trackers in any order and you can even do more than one tracker at a time. It's totally customizable and up to you.
Oh, by the way, don't let your child do the trackers alone, make it a family fun event each day, or maybe even a contest!
The tracker topics are very thorough and are:
Muscular Endurance: Five minutes of an exercise circuit.
Household Chores: Very helpful.
Healthy Body: Self-care.
Kindness: Love this! Think of others.
Nutrition: Balanced meals and hydration. Perfect for a summer month.
Locomotor: Balance, strength and hand/eye coordination
Boot Camp: A conditioning fitness circuit
Yoga Flow: Basic poses for strength, flexibility and breathing.
Cardio: Five minutes of a fun cardio circuit.
Flexibility: Stretches
Muscular Strength: Use your own body weight to get stronger.
Bee Fit: Mixes it all up.
How Do the Healthy Habits Tracker Work?
Using the Healthy Habits Tracker sheets are so easy.
At the beginning of each month, give your child a tracking sheet that they will be working on. Talk it over with your child. Make sure he/she understands how to do each of the items on the list.
You may want to do the items together for the first couple of days, just to make sure your child understands.
When your child is done, they can check off, color in, or place a sticker in the appropriate space. Each space is numbered with the corresponding calendar date. So, if it's the fifth of the month then they'll check off box number five.
Each sheet is designed with a ton of variety, making the entire tracker fun to look at and to do.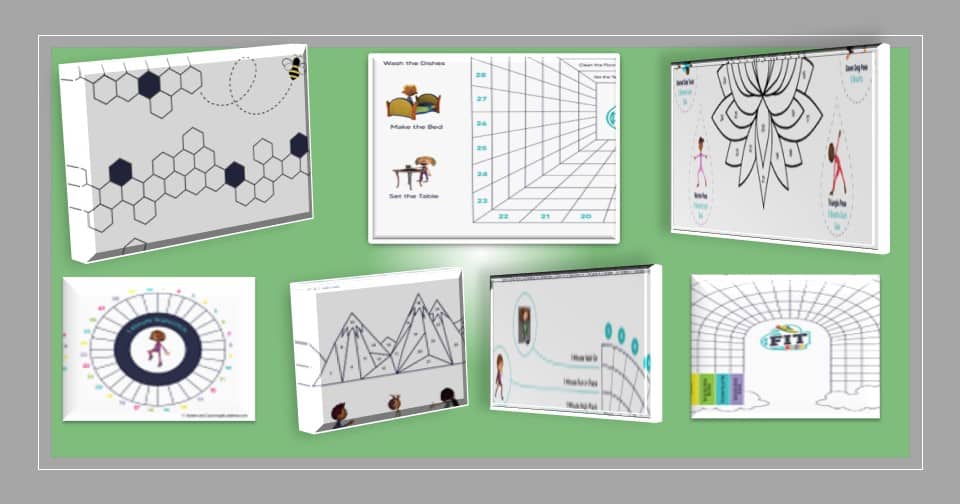 My Recommendations for the Healthy Habits Tracker
I would highly recommend these tracking sheets. They are fun, colorful, easy to understand, and encouraging.
It's easy for the kids to see their progress through the month, and if you make it into a family contest or game, that will make it even more fun and memorable.
These trackers work well for any age. Have Fun!!!!
Follow the American Coaching Company on Social Media
Facebook: https://www.facebook.com/AmericanCoachingAcademy/
Pinterest: https://www.pinterest.com/americancoachingacademy/_created/
#hsreviews #Physed #ElemPhysed #HPEatHome #physicaleducation #pe #fitness #physicaleducationteacher #peteacher #physicalactivity #physicaleducationclass #kidsactivities #exercise #workout #personaltrainer
Read More Reviews from the Homeschool Review Crew
More families have used and reviewed these Healthy Habits Tracker sheets besides just me. If you would like to read more reviews and get more opinions, just click on the banner below.