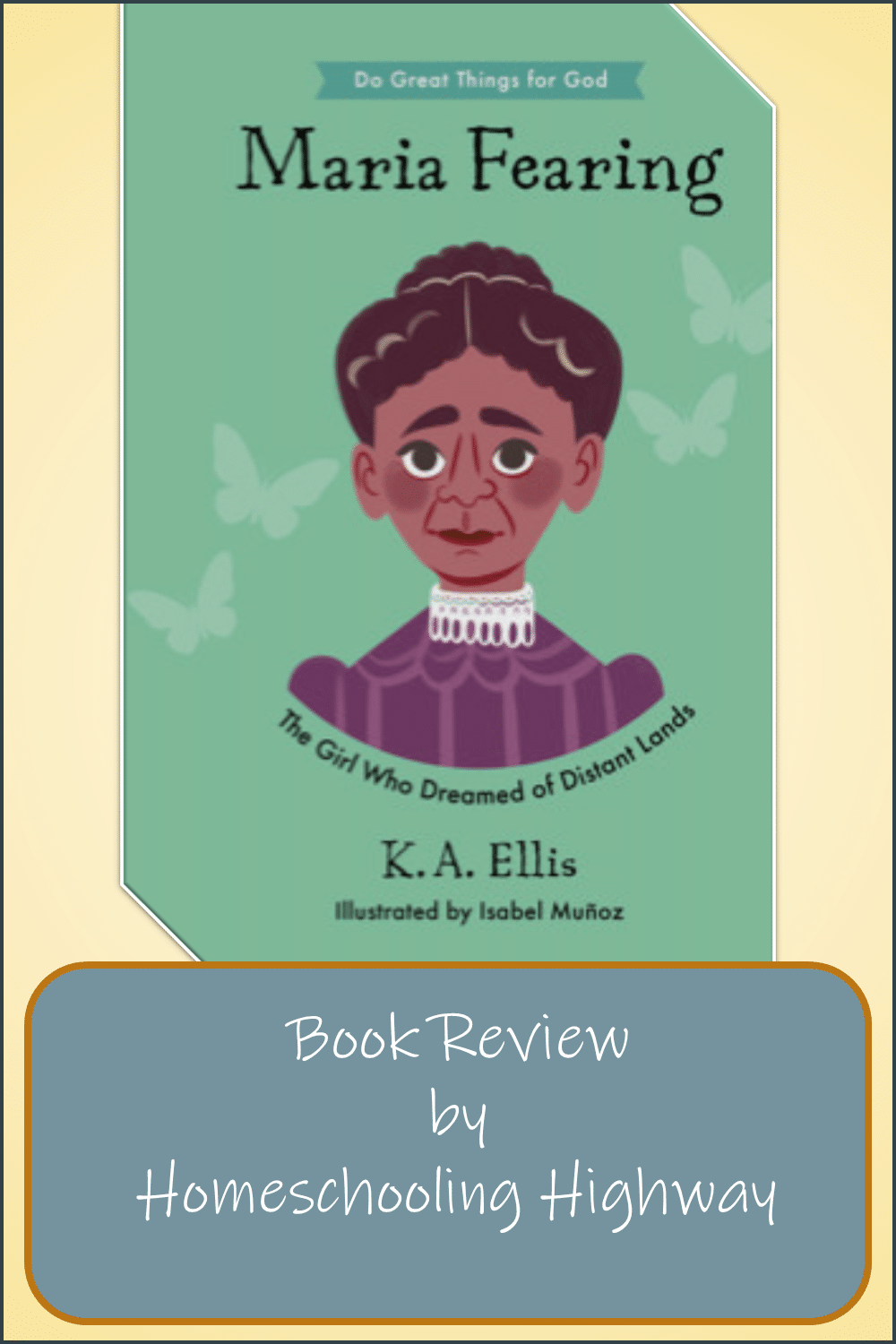 I received a complimentary copy of this book from The Good Book Company. This is my honest review.
I was so excited to see that I had the opportunity to review another book in the "Do Great Things for God" series. So far I've reviewed seven other biographies in the set, and I've loved every one.
Maria Fearing: The Girl Who Dreamed of Distant Lands is written by K.A. Ellis and illustrated by Isabel Munoz.
The book has a hard cover and the pages are nice and glossy. The illustrations are colorful, interesting, and well done.
The pictures themselves keep your attention to Maria's life story.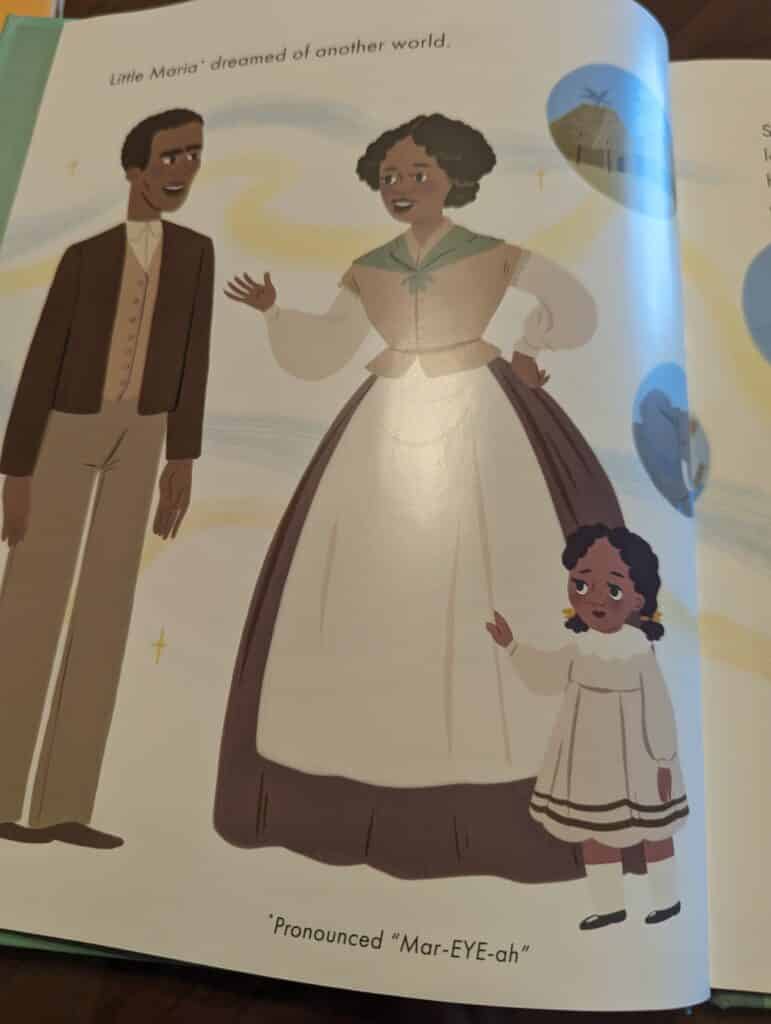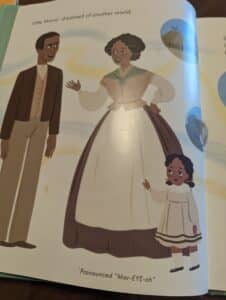 I have never heard of Maria Fearing before and I am so glad that now I know a little bit about her. She was a wonderful woman.
Her life story begins in Alabama where she and her family were slaves. From a very early age, Maria knew she wanted to go to Africa. When freedom from slavery finally came, she made it to Africa and served God there. She paid for, sheltered, and cared for many children who had been kidnapped and were going to be sold into slavery. She died an old lady at the age of 99.
I like that the author, K.A. Ellis, reinforces truths from God's word and teaches the reader how Maria used God's word in her own life.
At the back of the book is a real-life picture of Maria, as well as a timeline of life events, discussion questions, a labeled world map to follow Maria across the ocean, and pictures of the free resources from The Good Book Company that accompany this book.
I would highly recommend this book to any Christian family interested in reading Christian biographies. In addition, Maria's story would also be great in a Sunday school classroom or church library.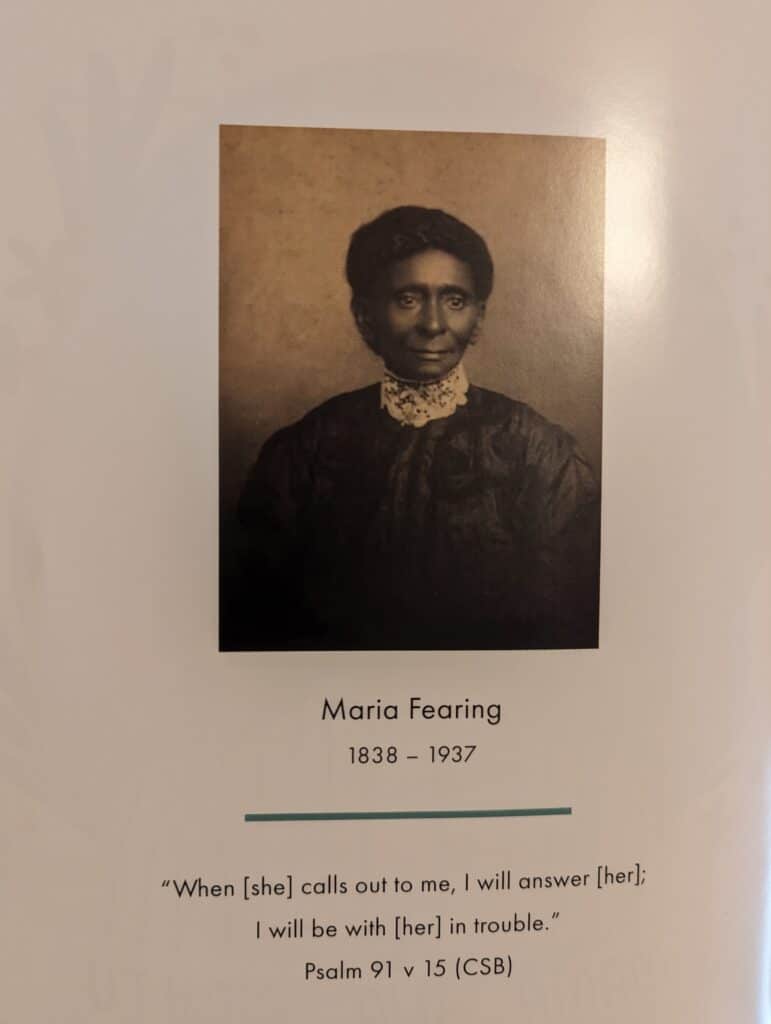 Using missionary biographies in your homeschool is a great way to introduce your children to thinking about missionaries. You can read more ideas in this post. How to Create a Mission-Minded Homeschool.
Maria Fearing's biography would make a great starting point for a unit study. To read more about unit studies take a look at Homeschooling Tips that start with the Letter U.
Also, the Good Book Company has free resources that you can download that go along with Maria's story.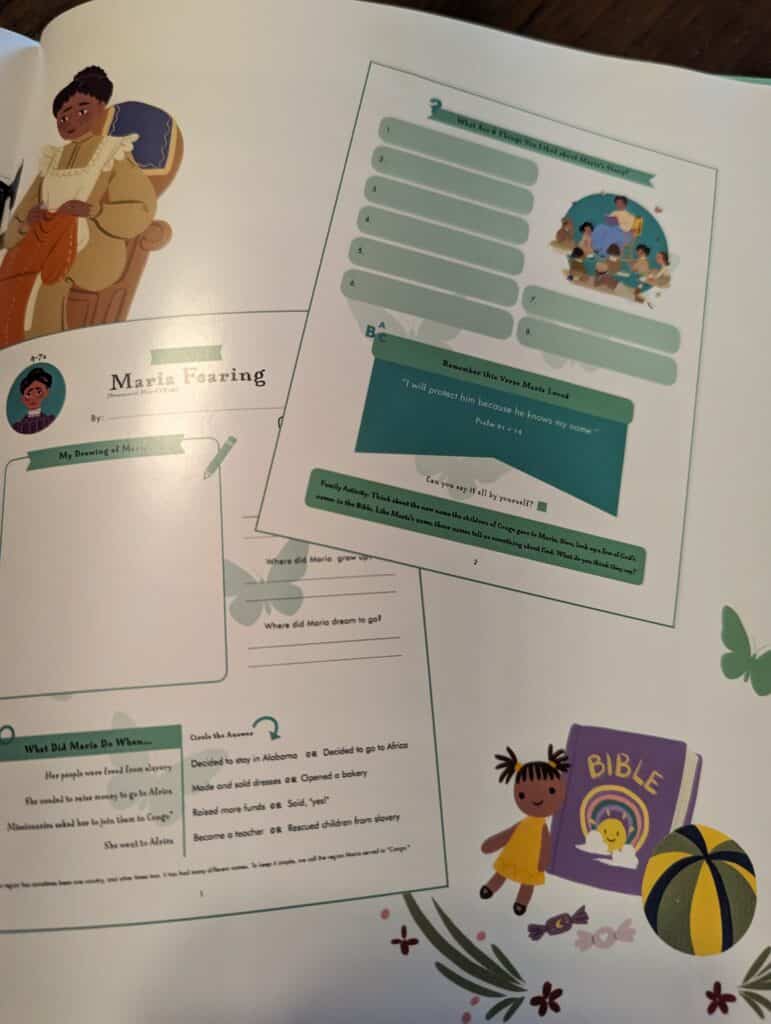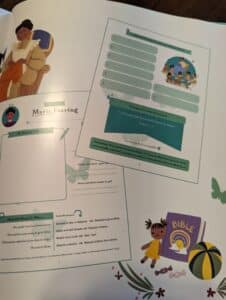 To read more of my reviews in the "Do Great Things for God" series, take a look at: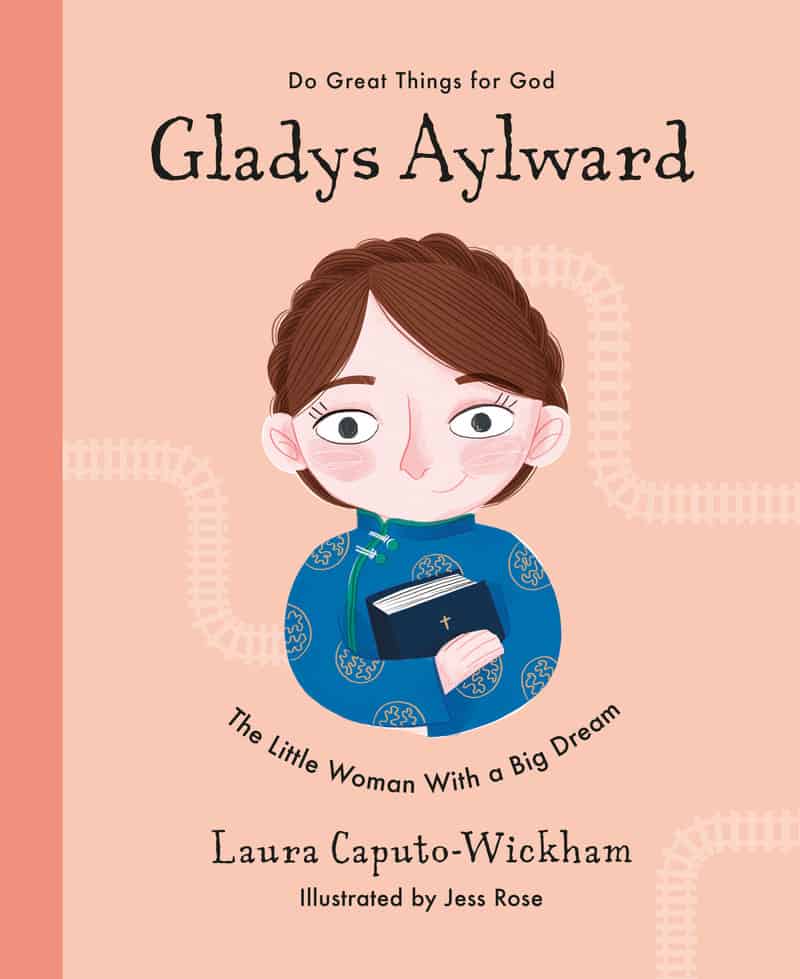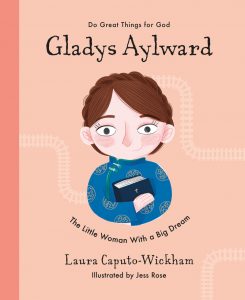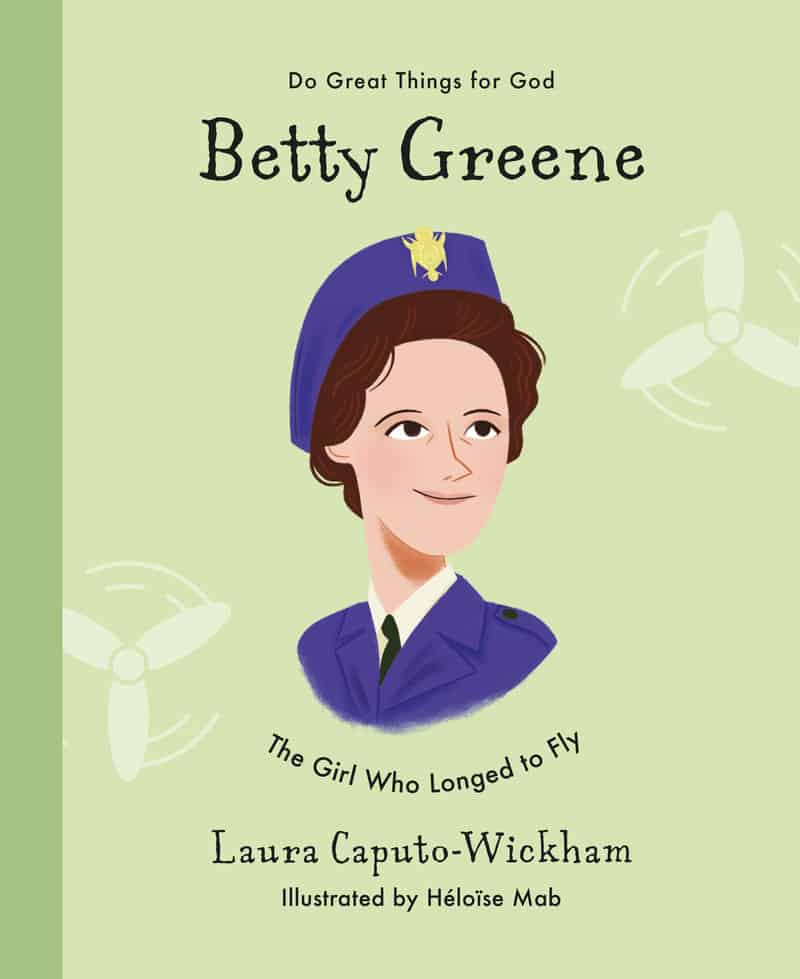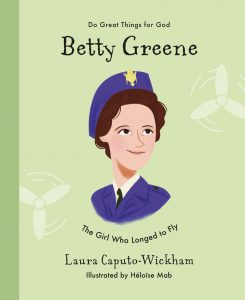 Fanny Crosby: The Girl who Couldn't See but Taught the World to Sing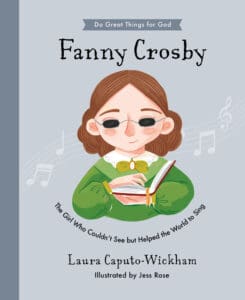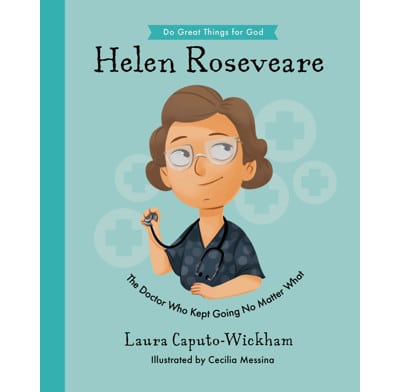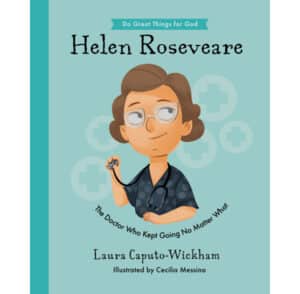 About the Author
Karen Ellis is the Director of the Center for the Study of the Bible & Ethnicity at Reformed Theological Seminary in Atlanta, Georgia. She holds a Master's degree from Yale University and Westminster Theological Seminary, and works as an advocate for the global persecuted church, raising awareness and promoting indigenous leadership in countries where Christianity is restricted or repressed. Karen is married to Dr. Carl F. Ellis, Jr.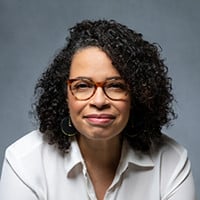 About the Good Book Company
The Good Book Company which is an international book publishing company was founded by Mr. Tim
Thornborough.

Their aim is to provide biblical and relevant resources that will encourage Christians and help them grow spiritually.

If you would like to follow The Good Book Company on social media:

https://www.facebook.com/thegoodbookcompanynorthamerica
https://twitter.com/thegoodbookusa
https://www.instagram.com/thegoodbookcompanyu_sal
https://www.youtube.com/c/thegoodbookcompany