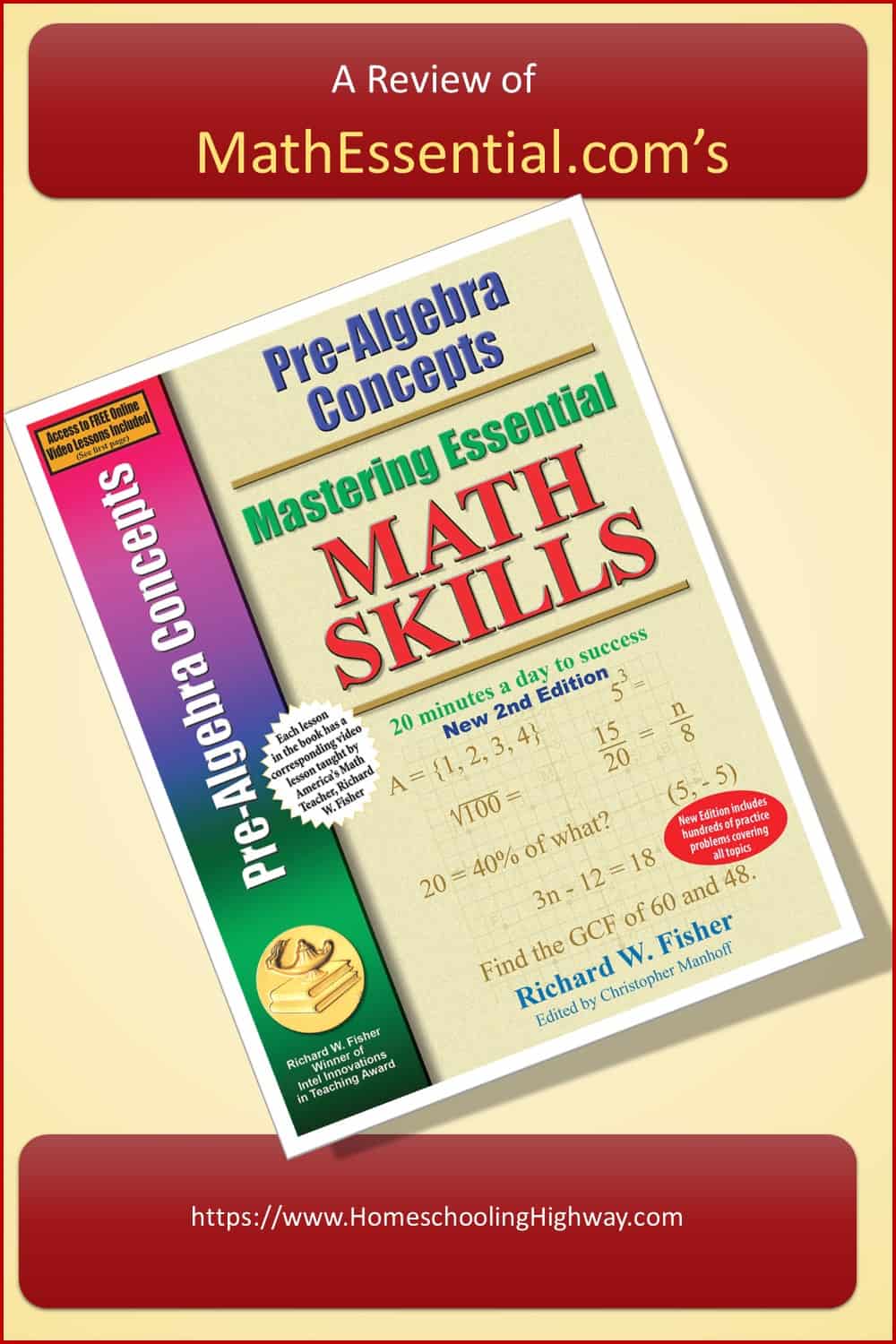 I received this complimentary product from the Homeschool Review Crew.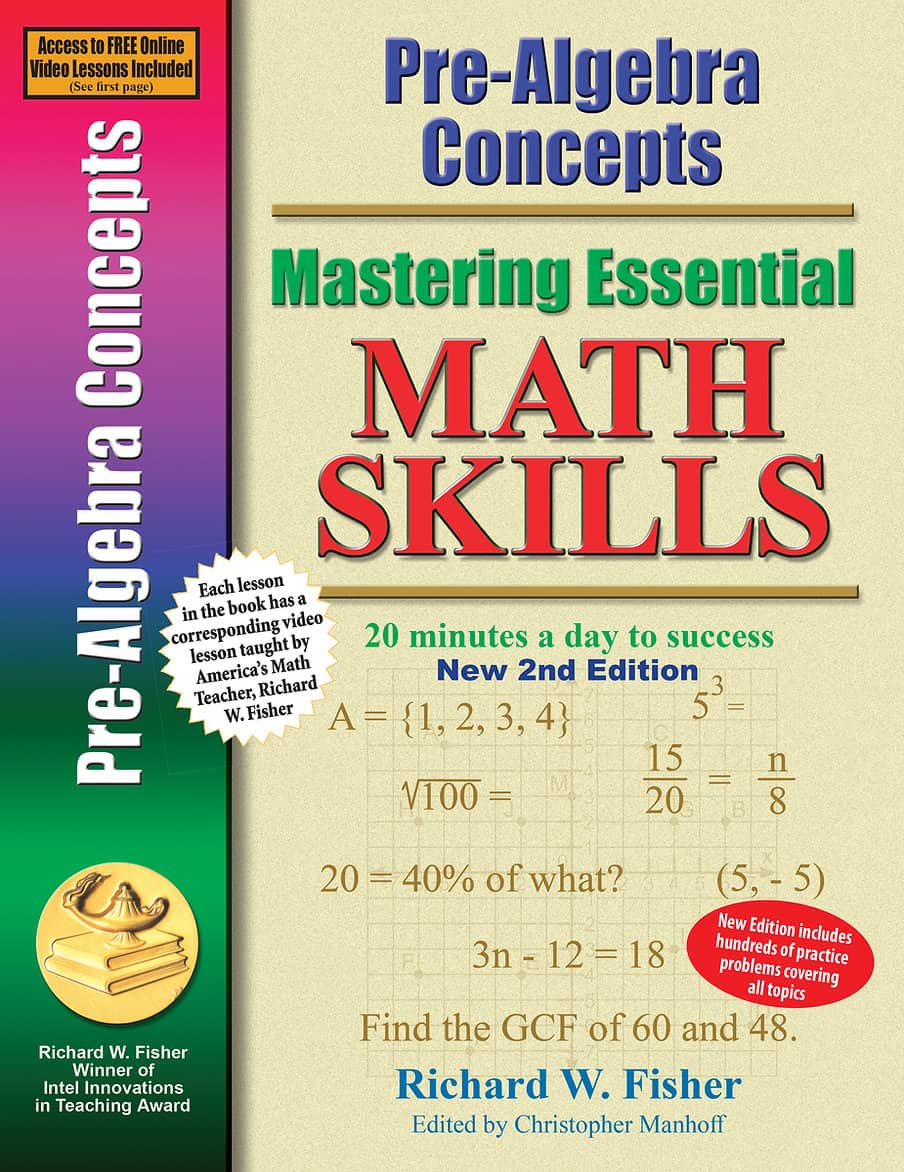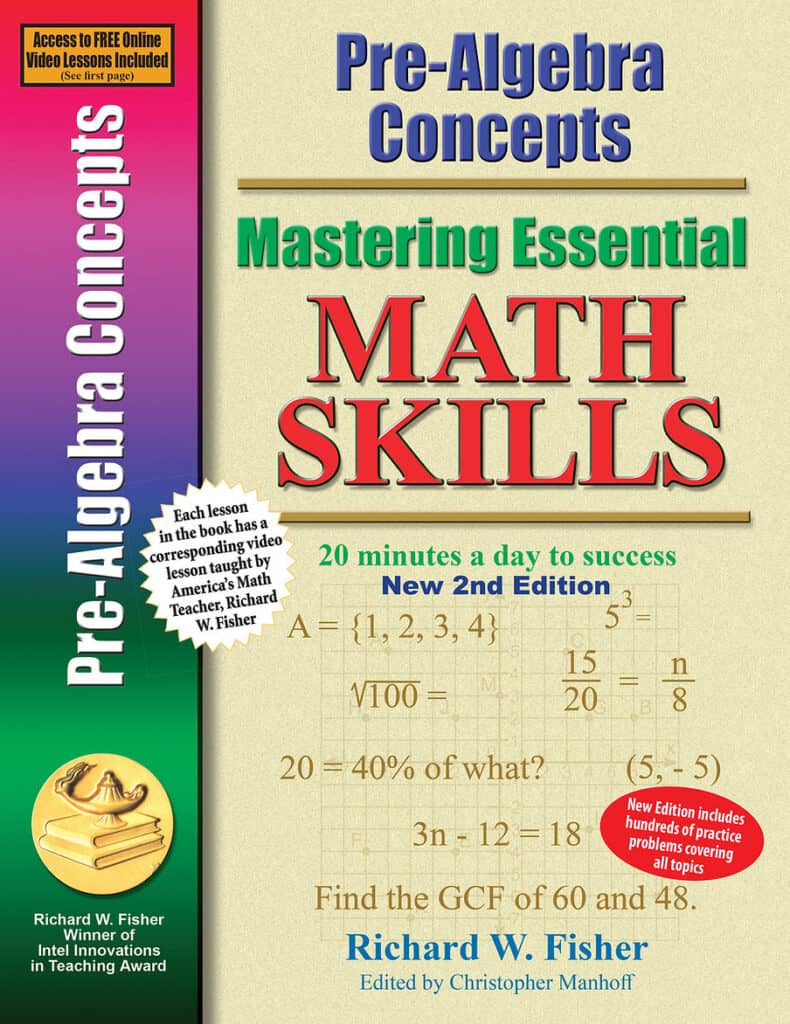 Being part of the Homeschool Review Crew, my daughter and I have had the privilege to use Mastering Essential Math Skills: Pre-Algebra Concepts from Math Essentials.
This physical workbook can be used as a math curriculum in itself or for supplemental review practice.
Since my daughter has completed Algebra and Geometry, we used this workbook for practice. We are currently in our summer break from school, so this was perfect just to take a few minutes to do one page 3-4 times a week.
I decided I was going to review along with her, so we didn't write in the workbook, but chose to use separate pieces of paper.
We made it a game to see who would get the most correct on each page. She won.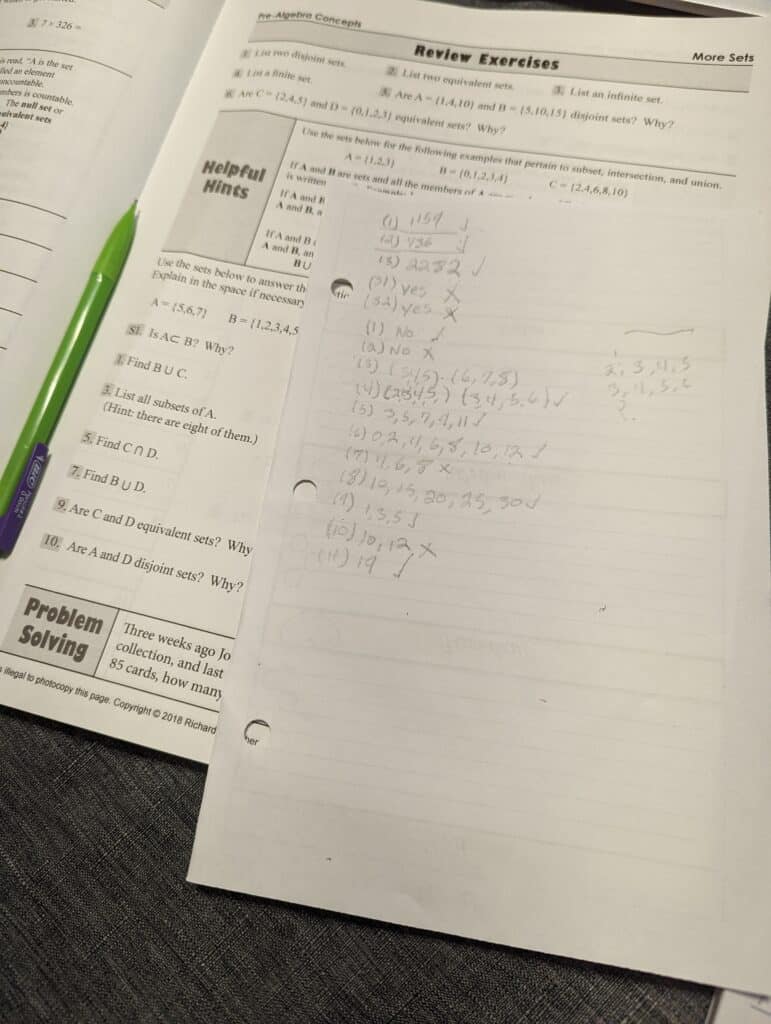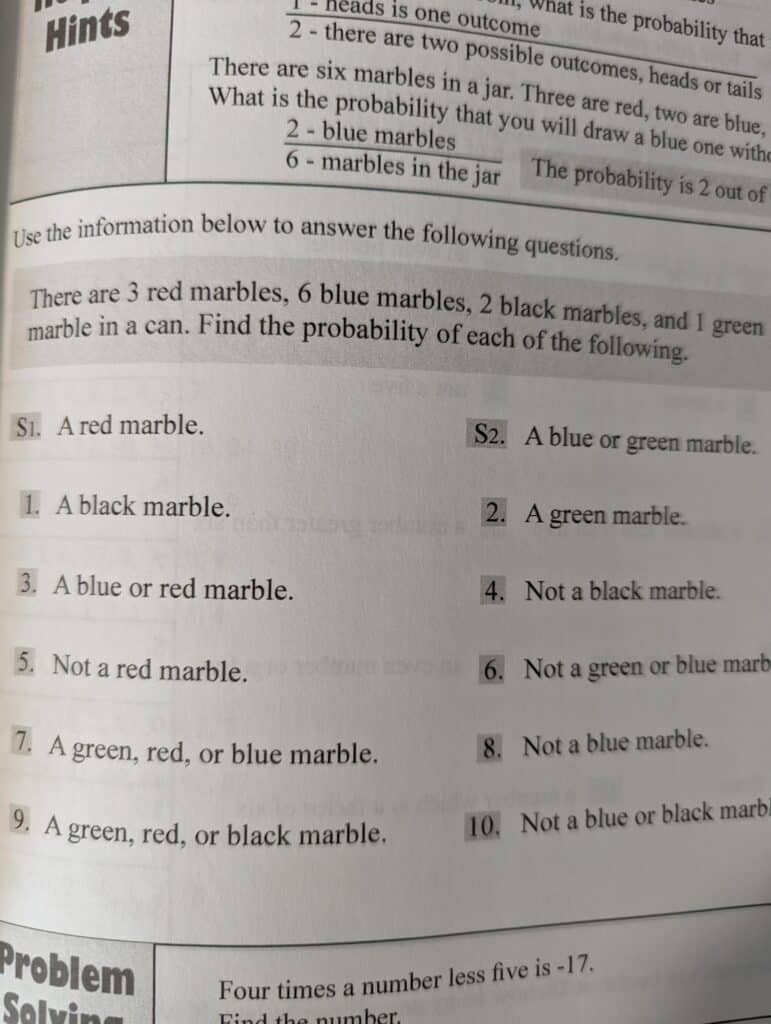 There is space beneath each math problem to do any work necessary to come up with your answer, plus write the answer.
Lesson Page Set-Up
I liked how each page was set up.
The first section is the Review Exercises. There is anywhere between 6 – 12 questions or math problems to do that cover the previous pages.
The second section is the Helpful Hints. I felt like this area was more than just hints, this was the lesson. It gave definitions of terms and explained problem examples pertaining to the lesson objective.
The third section contains the actual math problems for the lesson that day. This area contains ten problems to do. The problem solutions to the entire page are in the back of the book. It does not contain the process of how to do each problem, just the answer.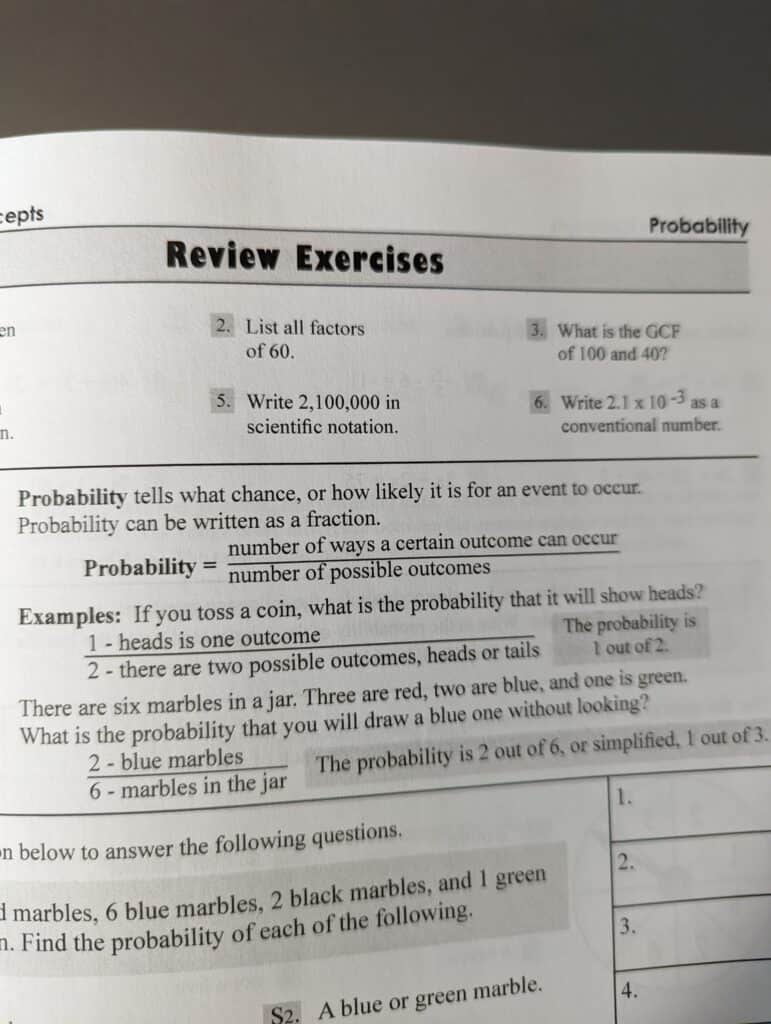 The fourth section is one word problem. It's called Problem Solving. The answer to this is also in the solution section.
Pre-Algebra Concepts
There is a good variety of pre-algebraic concepts in this book. They are:
Sets
Integers
Positive and Negative Fractions
Positive and Negative Decimals
Exponents
Square Roots
Order of Operations
Properties of Numbers
Scientific Notation
Ratios and Proportions
Percents
Number Theory
Number Lines
Coordinate Systems
Slope
Graphing Linear Equations
Equations
Algebra Word Problems
Probability
Statistics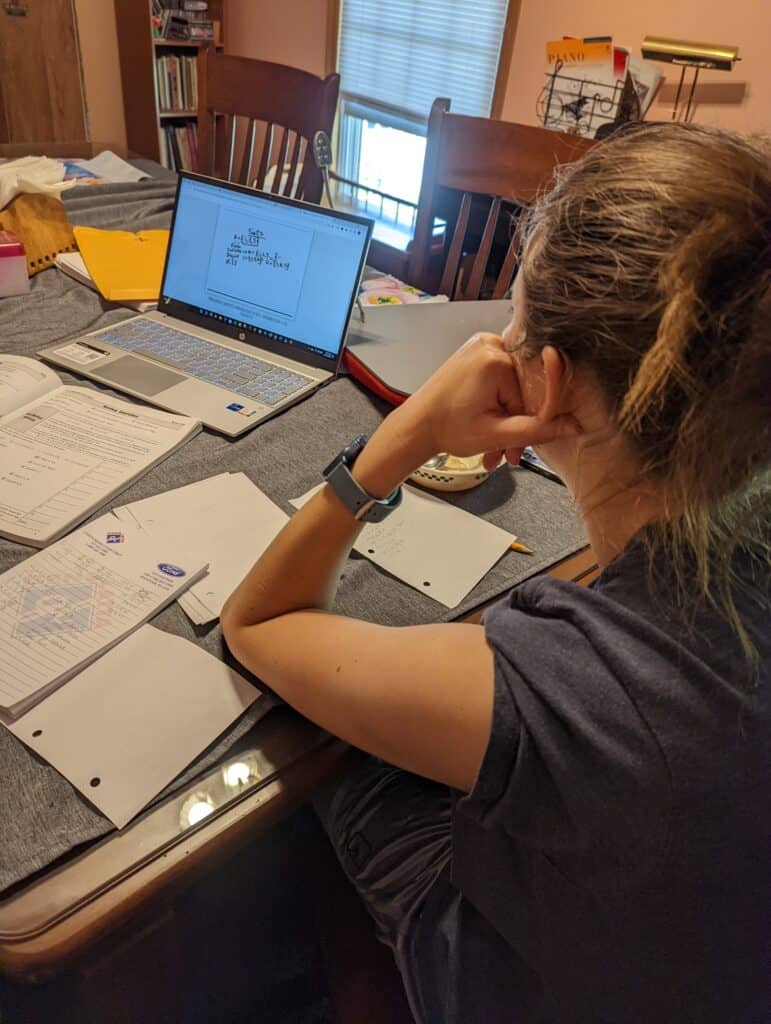 Online Video Lessons Available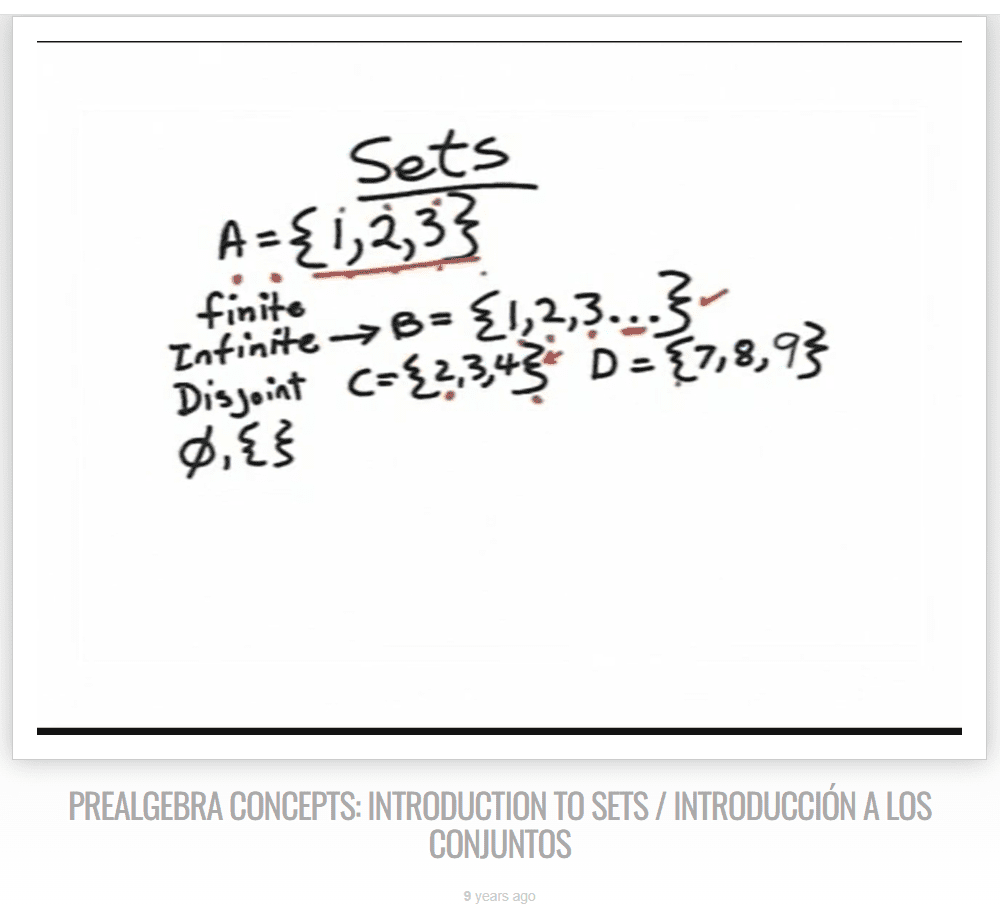 Purchasing this workbook gives you access to Math Essentials' online video tutorials.
This was very beneficial to me. My daughter didn't need these video lessons, but I did.
Richard W. Fisher, founder of Math Essentials, uses a digital white board to explain the terms and concepts for each lesson. He works a couple of problems and makes it very easy to understand.
My Recommendations for Mastering Essential Math Skills: Pre-Algebra
I would highly recommend Mastering Essential Math Skills: Pre-Algebra and the online lessons to anyone that needs to conquer these concepts.
The Homeschool Review Crew used and reviewed Mastering Essential Math Skills: Pre-Algebra and also Mastering Essential Math Skills Book 2. If you want to read reviews of these products from other homeschool bloggers, just click on the banner below.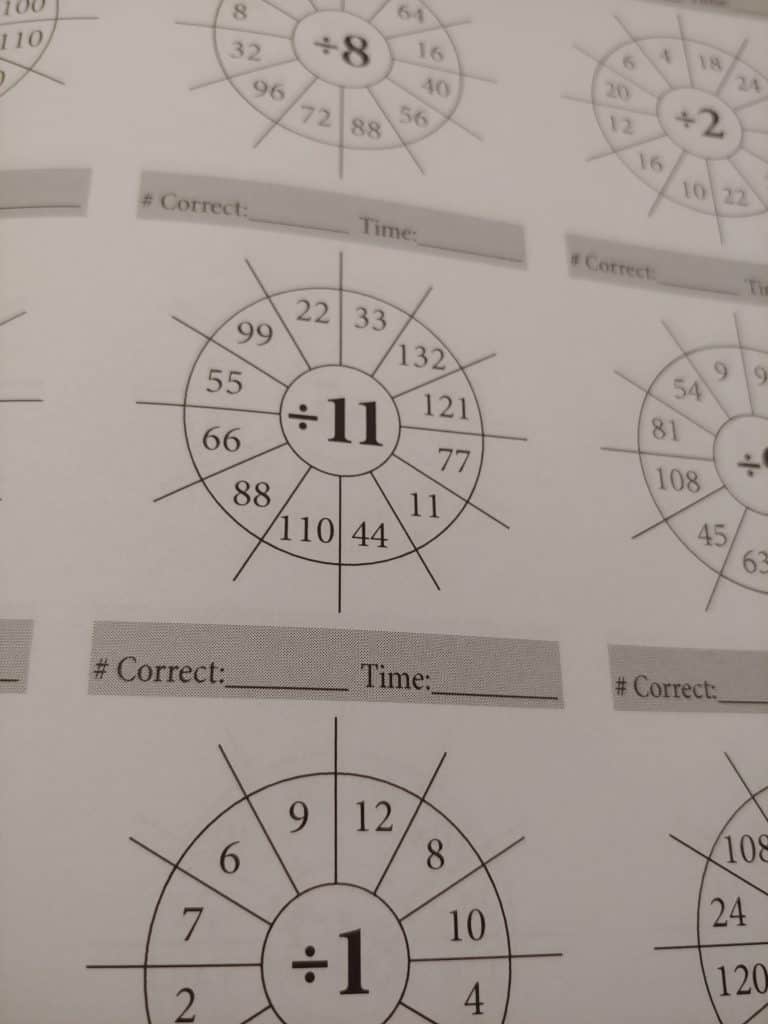 Get Notified About New Reviews
Are you interested in reading about new homeschooling curriculum, books, products or games? If so, just fill out the form below, and I'll be sure to add you to my list.