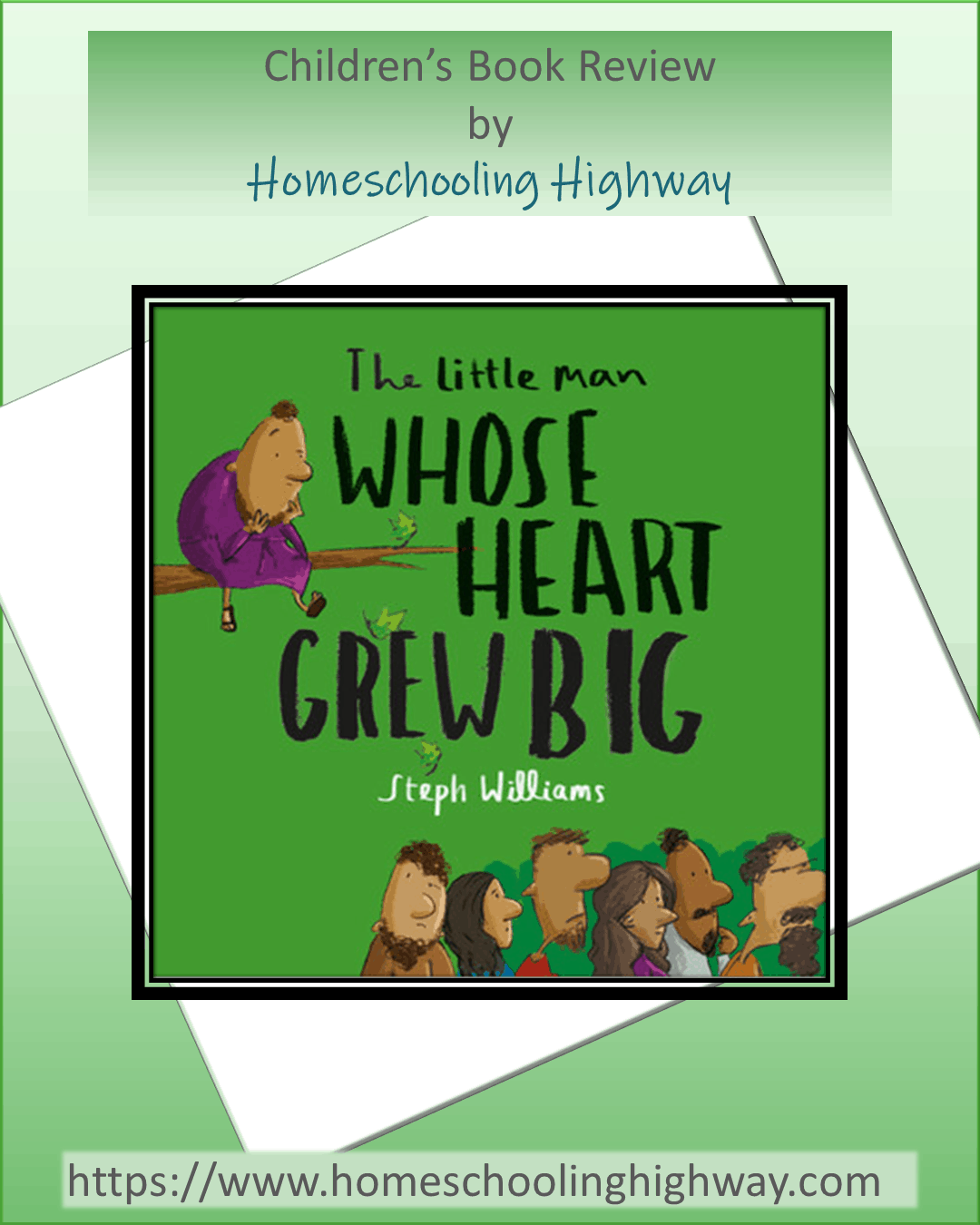 I received this complimentary product from the publisher for my honest review.
Steph Williams has written another wonderful children's book in her Little Me, Big God series called The Little Man Whose Heart Grew Big.
This book tells the true story about the changed life of Zacchaeus, a heartless tax collector that overcharged the people and kept the extra for himself.
This hated man was loved by Jesus, and surprisingly Zacchaeus wanted to see Him.
Zacchaeus' efforts paid off as Jesus went and spent time at Zacchaeus' house.
Zacchaeus ended up loving Jesus very much. Because of his love and willingness to be kind and love others, Zacchaeus paid back the people he stole from, plus gave them extra.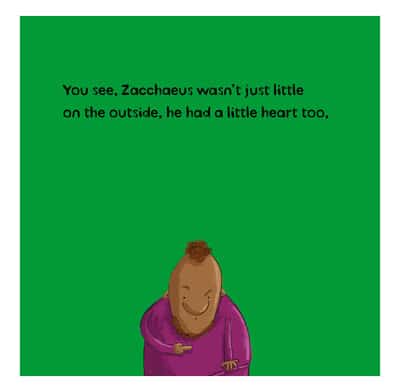 Ms. Williams has done an excellent job of writing simply and the story is very easy to understand.
The illustrations bring the story to life, and there were quite a few places that made me chuckle.
At the end of the book is a note for parents explaining Zacchaeus' changed life and the impact that Jesus had on him.
Also, the NIV Scripture text of Zacchaeus' life is available for reference.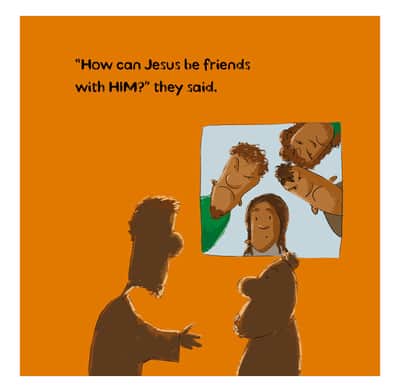 I am so glad that Ms. Williams was able to insert the gospel message into the book as well.
This preschool-level book would be a great addition to any home library, church nursery, or young child's classroom. The Little Man Whose Heart Grew Big
The Little Me, Big God Series
If you like this book, then you'll want to check out the other titles in the Little Me, Big God series.
The Man Who Would Not Be Quiet
Never Too Little
The Best Thing To Do
The Boy Who Shared His Sandwich
The Easter Fix
The Dad Who Never Gave Up (To read my review of this book, just click on the title.)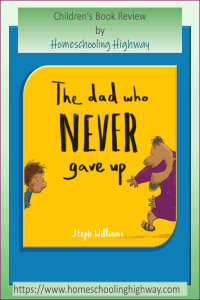 About the Author, Steph Williams
Stephanie Williams is a writer and illustrator, as well as working as a graphic designer and artistic director for graphic design agency Tiger Finch Creatives, which she founded with her husband, Daniel.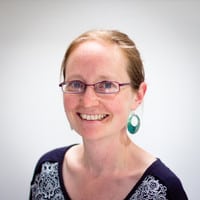 She lives with Daniel and their three extremely mischievous little boys in Reading, UK. She loves philosophy and apologetics and enjoys putting the Bible into everyday language through stories, articles, or quirky animations for social media. She grew up in Asia and loves being part of international projects around the world through her graphic design work. In her spare time, she enjoys helping out at school and assisting the boys with their weird and wonderful artistic creations.
About The Good Book Publishing Company
The Good Book Company, an international book publishing company, was founded in 1991 by Tim Thornborough. Their aim is to provide biblical and relevant resources that will encourage Christians and help them grow spiritually.
If you would like to follow The Good Book Company on social media:
https://www.facebook.com/thegoodbookcompanynorthamerica
https://twitter.com/thegoodbookusa
https://www.instagram.com/thegoodbookcompanyusa/
https://www.youtube.com/c/thegoodbookcompany
More Children's Book Reviews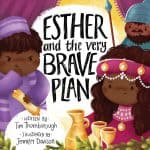 Esther and the Very Brave Plan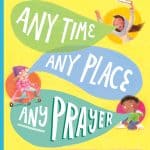 Any Time, Any Place, Any Prayer