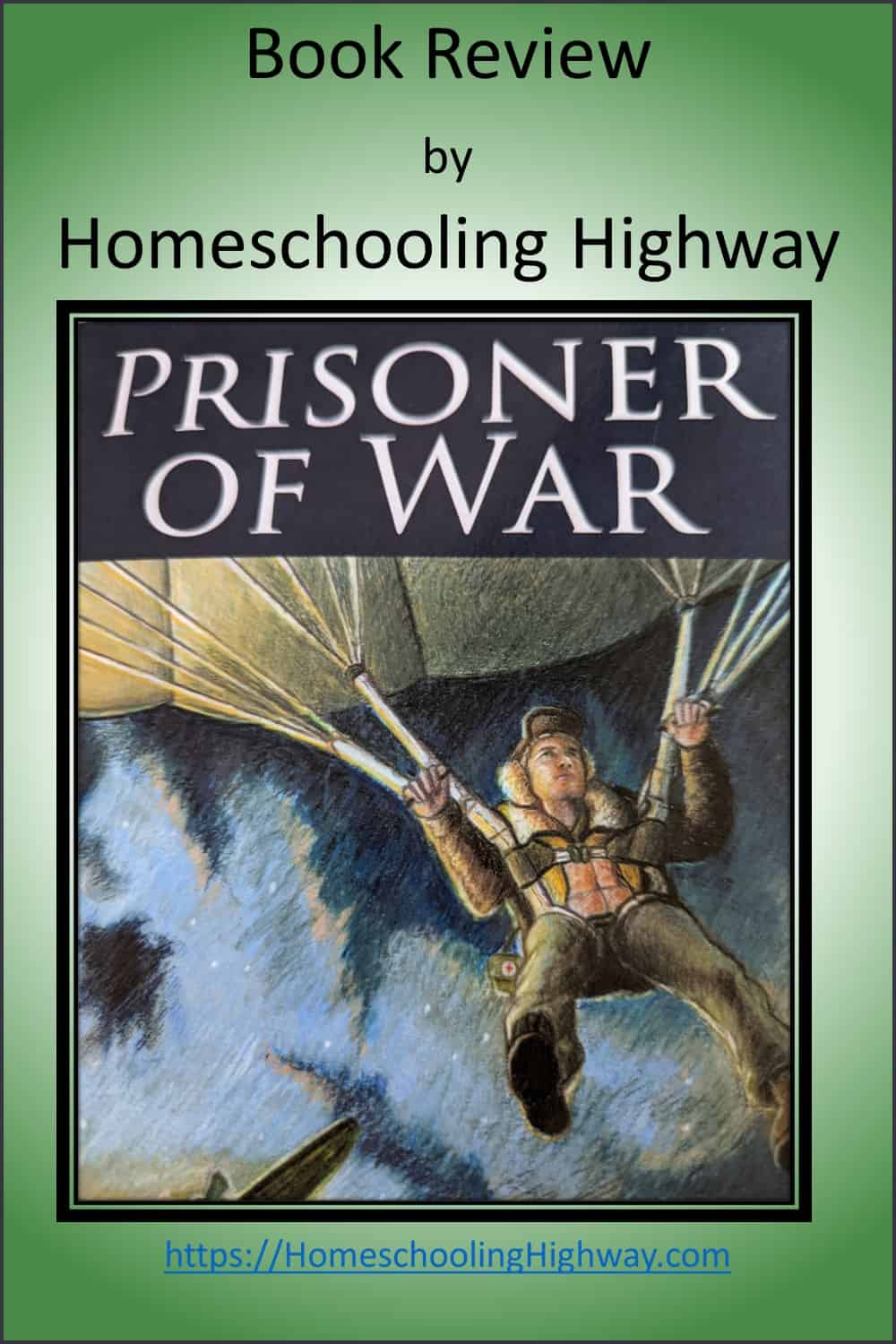 I received this complimentary product from the Homeschool Review Crew.
Prisoner of War is for ages 12-adult and is in the category of Christian historical fiction. This paperback book is 381 pages and is perfect for anyone that is interested in reading about WWII.
Prisoner of War: Book Layout
A section of historical notes precedes the story and lays the historical foundation for the book. The author, Ms. Kinsey M. Rockett, has definitely done her homework and introduces the readers to the condition of nations around the world after WWI and then how WWII started and progressed.
The historical notes are informative but are not absolutely necessary for the storyline.
A sketch of the POW camp is a really nice touch before the story begins, but I would have liked to have seen some pictures or sketches of the WWII aircraft with the sections and/or parts labeled.
There are three parts to the story:
Part One: The Pilot
Part Two: The Prisoner
Part Three: The Parachute
At the end of the book is a glossary of terms which is extremely helpful. I wish I had looked at the Table of Contents more thoroughly at first to discover the glossary was available so that I could have more accurately understood the sections and terminology related to WWII aircraft.
German words and phrases are also translated in the glossary, but I found that through the character dialogue and the story narration there was no confusion, and the German words and phrases were easily understandable.
Prisoner of War: Story Line
Ms. Rockett from Whatsoever Stories has done an excellent job with her historical fiction storyline as well as with her Christian storyline. Both of which deal with being prisoners of war.
Without giving away too much of the story, Ms. Rockett's knowledge of WWII aircraft, types of missions, prisoners, and POW camps comes to life with the capture and then the rescue of Sergeant Brentley, his crew, and other POW's.
All the while, Ms. Rockett shares God's love, freedom from sin, and the most important question and answer of all time, "Where will you spend eternity when you die?".
I love how the Christian characters in the novel use their opportunities to share their faith with the unsaved character, who unintentionally has become a prisoner during this war, but only a prisoner to himself.
My favorite sentence in the novel shows how Ms. Rockett cleverly intertwined the two storylines and the different ways there are of being a prisoner of war. "He's a prisoner in this war between right and wrong, and he doesn't even realize that he needs to be set free."
A secret, dangerous mission rescues prisoners in more ways than one!
Prisoner of War: Topics
Instead of sharing all the exciting parts in the book, I'll list some of the topics just to pique your interest.
captured
bail out
award
painful
bombs
tunnel
punishment
explosion
guards
escape
hungry
salvation
afraid
mission practices
secret mission
friends
killed in action
undercover
sacrifice
lonely
sabotage
missing in action
fire
cold
hide
rescue
love
family
spy
war
huts
runway
gunfire
diversionary tactics
allies
resistance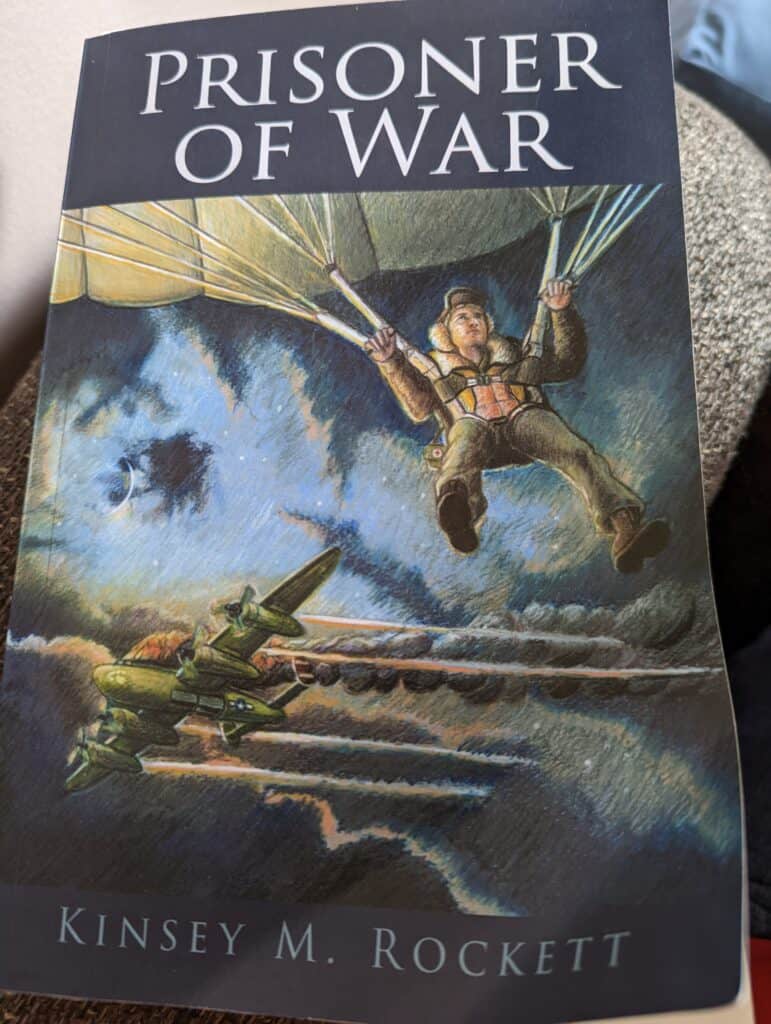 Recommendation for Prisoner of War by Whatsoever Stories
I would highly recommend Prisoner of War to any family interested in the topic of WWII and the additional topics listed above. This inspirational historical fiction novel brings history to life. It is exciting, suspenseful, and keeps you turning just one more page.
I hope that Ms. Rockett continues to write more Christian historical fiction novels, as my family and I would be her most loyal readers!
More Books from Whatsoever Stories
Ms. Kinsey Rockett's About Me page can be found at Whatsoever Stories, along with pictures and information on how she learned so much about WWII aircrafts. Ms. Rockett has written two other books called Trial at the Ridge and Farmyard Faith.
If you would like to read more reviews on Ms. Rockett's three books just click on the banner image below.