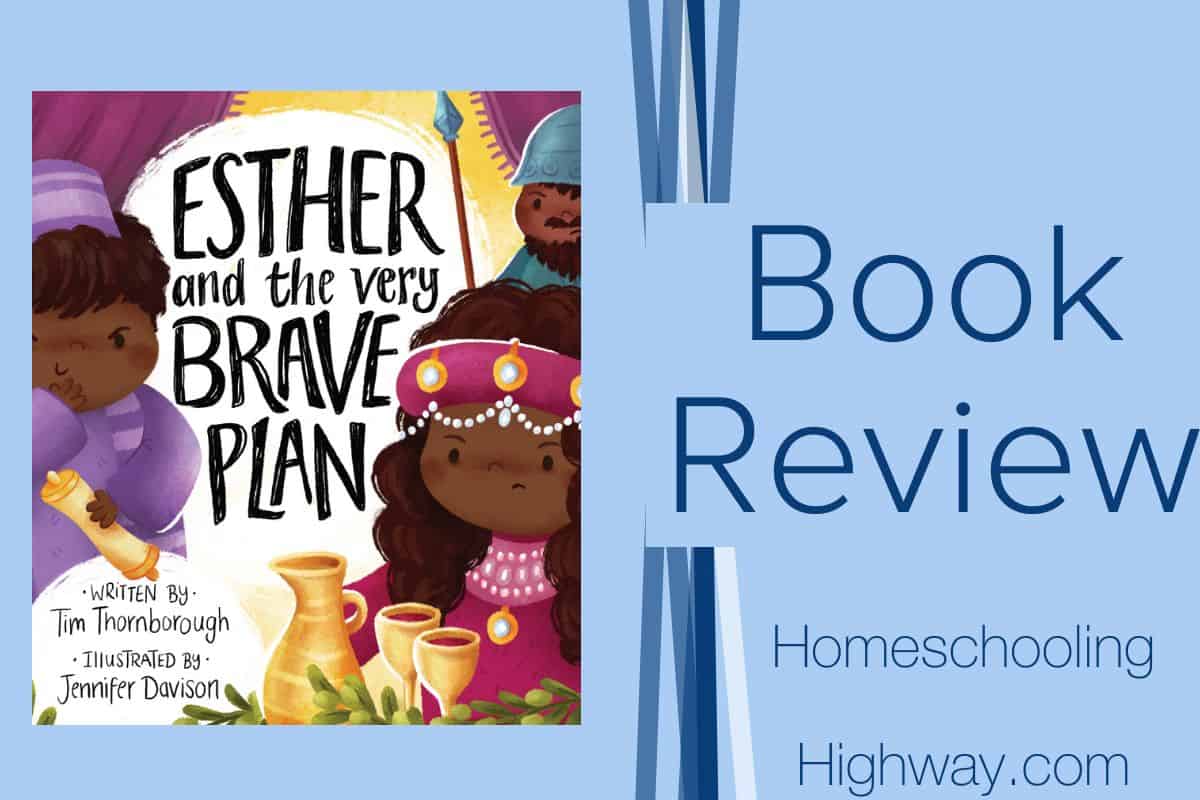 I received this complimentary product from the publisher for my honest review.
The story of Esther, from the Bible, becomes real as the story unfolds about evil intentions and Esther's brave plan.
Poor Esther has to be brave in order to stand before the king, will she do it?
The book is easy and fun to read, as well as, easy and fun to listen too. Word phrases repeat through the story making it familiar and entertaining. The vocabulary and illustrations come together so nicely to easily captivate a little person's attention.
Any parent or adult who wants to introduce Bible stories to toddlers and preschool age children should get this book.
For preschool age children, this is an easy way to begin to teach them that God has everything in control, even when we may think that He doesn't.
Between the vocabulary and the illustrations this book is a winner.
You will want to keep Esther and the Very Brave Plan in your church's nursery or preschool classroom, perfect for storytime.
Along with Esther and the Very Brave Plan in The Very Best Bible Stories series, there is also:
Moses and the Very Big Rescue
Deborah and the Very Big Battle
God's Very Colorful Creation
Daniel and the Very Hungry Lions
David and the Very Big Giant
Jonah and the Very Big Fish
Noah and the Very Big Boat
A Very Happy Easter
A Very Noisy Christmas
Mr. Thornborough is the founder and Publishing Director of The Good Book Company which is an international book publishing company. Their aim is to provide biblical and relevant resources that will encourage Christians and help them grow spiritually.
If you would like to follow The Good Book Company on social media:
https://www.facebook.com/thegoodbookcompanynorthamerica
https://twitter.com/thegoodbookusa
https://www.instagram.com/thegoodbookcompanyusa/
https://www.youtube.com/c/thegoodbookcompany