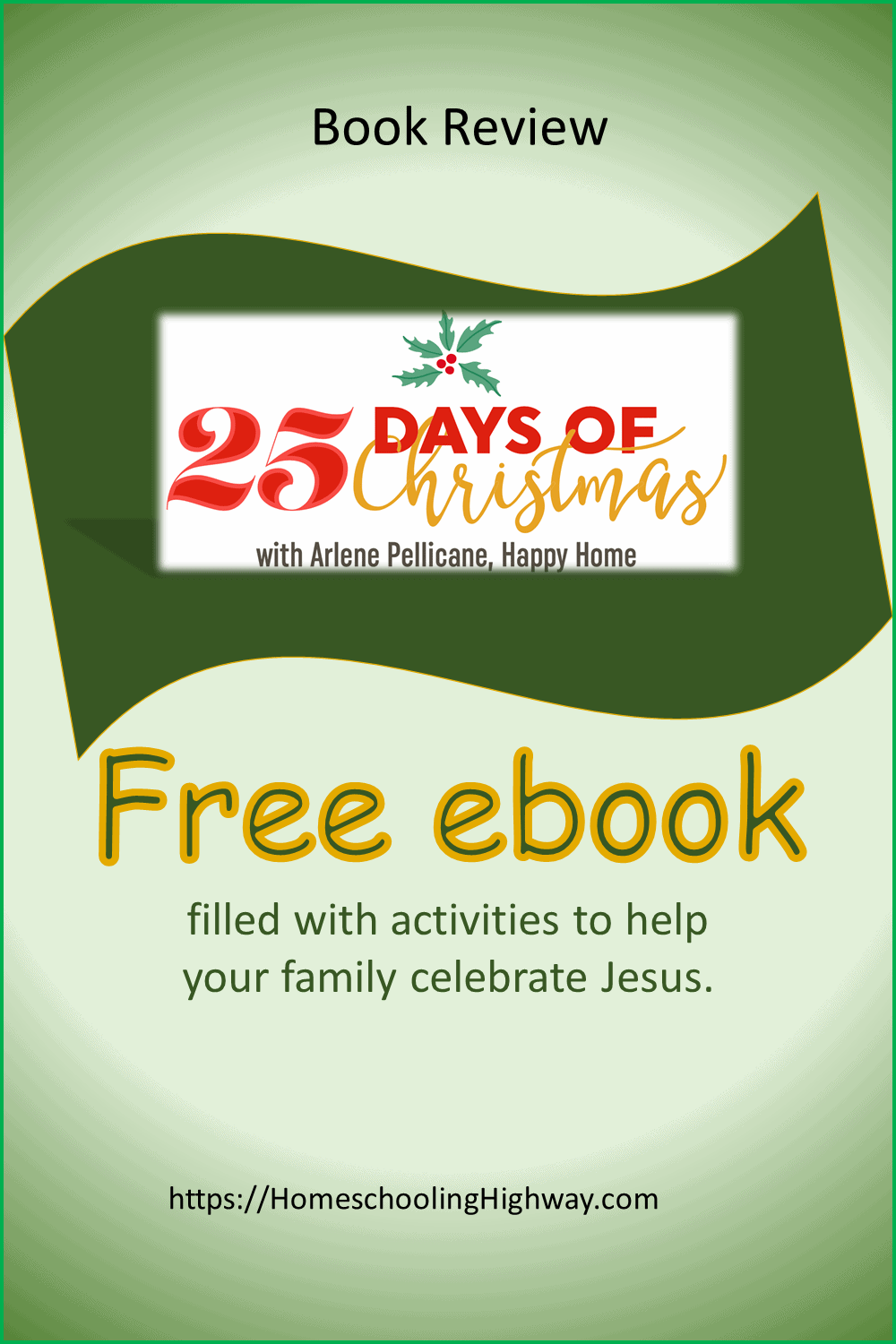 Many thanks to AccessMore for providing a sample of the product for this review.Opinions are 100% my own and NOT influenced by monetary compensation.
Do you want some easy, fun, engaging ideas to help your kids remember the real reason for Christmas?
With Arlene Pellicane's e-book, "25 Days of Christmas", you can.
Each day from December 1st to December 25th you and your family can connect through Scripture readings and different activities.
You can teach your kids to take their thoughts off of themselves and think of others with activities of service, like:
writing thank you notes
surprise gift-giving
Christmas caroling
praying for others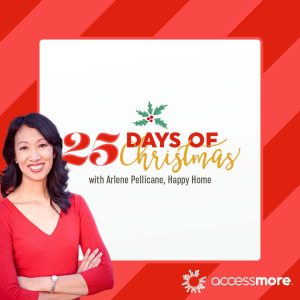 Along with devotionals, there are other Christmas related activity ideas such as:
baking Christmas cookies
gift scavenger hunts
gift wrapping races
slumber parties
Christmas light contests
and more!
Each day is laid out in an easy-to-read style.
Stressed throughout the book, are the gentle reminders of God's love for us and that He sent His son, Jesus, to earth for us.
I would highly recommend "25 Days of Christmas" by Arlene Pellicane, for any Christian family wanting to add some variety to their month of December while still keeping Christ at the center of Christmas.
Get Your Copy of the Free Ebook
"25 Days of Christmas" is absolutely free. You can get your free copy by clicking on the colored words above.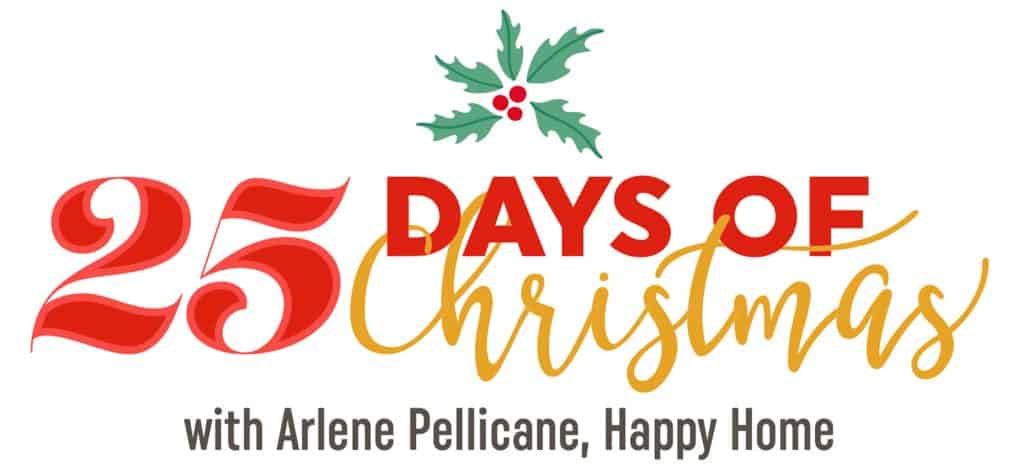 About the Author
Arlene Pellicane is a speaker and author of several books including 31 Days to a Happy Husband and Parents Rising. She and her husband James have been married more than 21 years and have three children. Arlene is also the host of the Happy Home Podcast.
Happy Home Podcast
The Happy Home Podcast is for women and men who want a happier home life. Arlene will help you bridge the gap between your ideal family and the real thing. You don't have to come from a happy home to create one.
Inside this podcast, you'll meet some of the kindest and smartest experts when it comes to marriage and parenting. Get ready for fun and practical conversations that will change your thinking, give you hope, and spark positive change.
Follow on Social Media
Follow on social media:
Website: Arlene Pellicane
Facebook: Arlene Pellicane, Speaker & Author – Home | Facebook
Twitter: ArlenePellicane (@ArlenePellicane) / Twitter
YouTube: Arlene Pellicane – YouTube
Instagram: Arlene Pellicane (@arlenepellicane) • Instagram photos and videos
#25DaysMIN
#25DaysofChristmas
#MomentumInfluencerNetwork
Download the "25 Days of Christmas" ebook today, and check out The HappyHome Podcast/AccessMore podcast network!