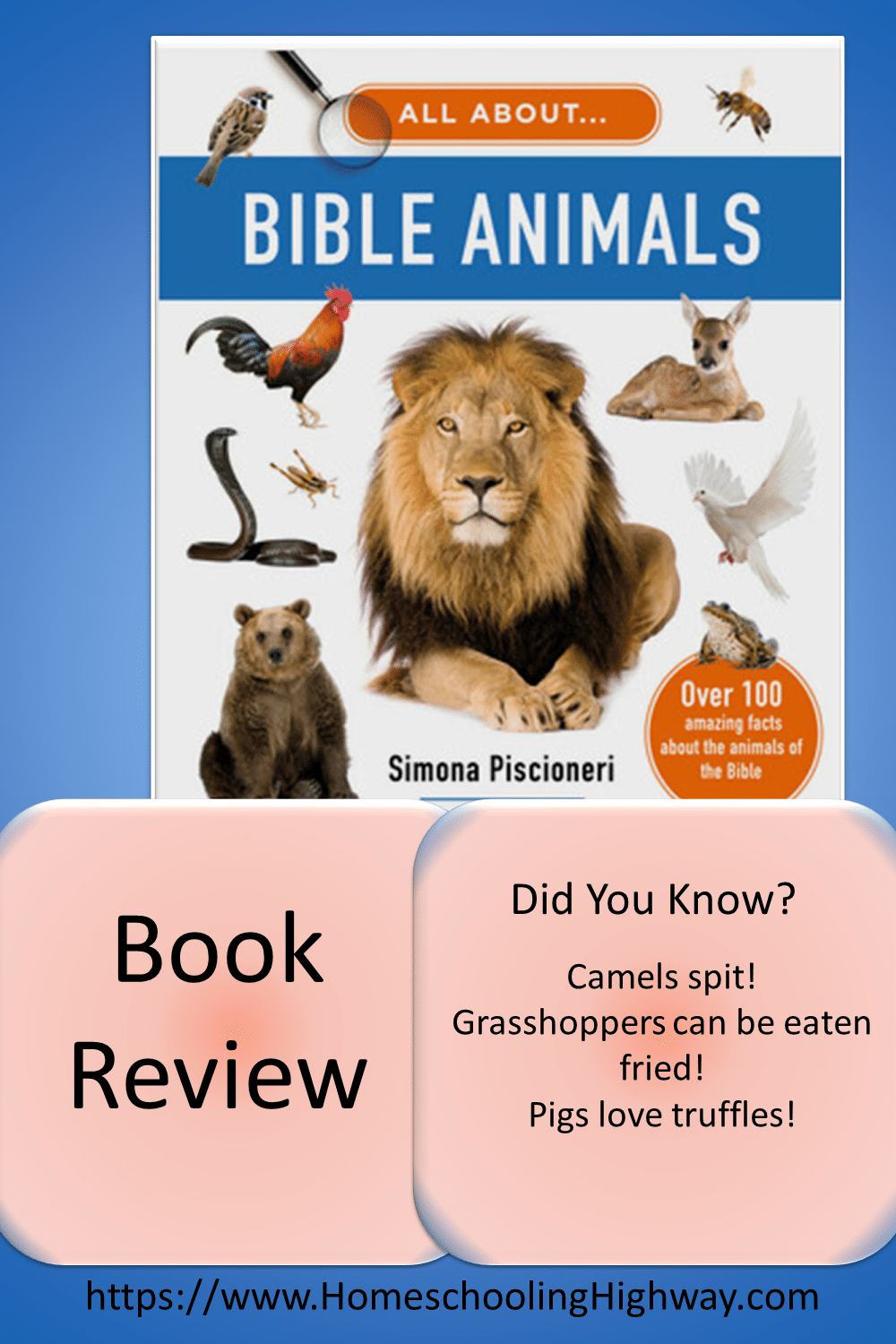 I received a complimentary copy of All About Animals from The Good Book Company. This is my honest review.
All About Bible Animals is written by Simona Piscioneri. She claims that there are over 100 amazing facts about the animals of the Bible. You'll have to take her word for it, cause…I didn't count them. But, I do know that there's a lot of cool information in this book.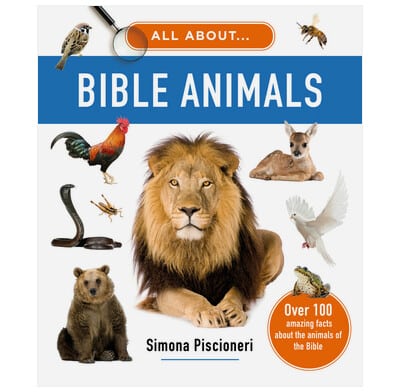 We'll get to the cool stuff in a second, but first this book is great for elementary-aged kids up to adults. This is a hard cover book with nice glossy pages. The pictures are really interesting, and you just want to keep turning the pages.
The book starts with Creation and moves forward through the Bible covering important animals and the wonderful facts that go with them.
At the end of the book is a short multiple-choice quiz and a glossary of uncommon words.
The animals that your child will learn about are snakes, doves, goats, frogs, bees, bears, deer, ravens, lions, whales, sheep, locusts, fish, sparrows, dogs, pigs, camels, donkeys, roosters and more!
Each double-page spread includes multiple pictures of the animals, the Bible reference and a summary of the Bible story that the animal was a part of, definitions of any difficult words, anatomy labeling, and of course the interesting facts.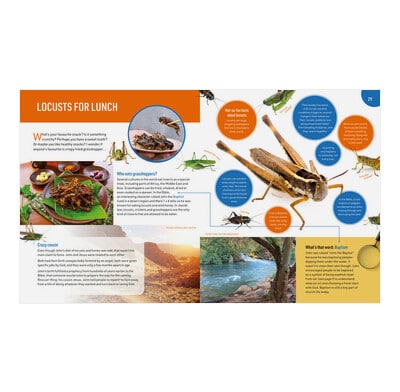 Here's an interesting fact. Did you know that people in parts of Africa, the Middle East, and Asia eat grasshoppers? They can be fried, smoked, dried, or cooked on a skewer. Yum! In Jewish law, locusts, grasshoppers, and crickets are the only insects allowed to be eaten.
Here's another one. Did you know that when a camel feels threatened that it will try to get rid of its enemies by spitting on it? Apparently, the spit is a smelly mixture of saliva and vomit. That's gross!
I would love to keep typing up more fun facts for you, but you'll just have to get the book for yourself and read it. You won't be disappointed.
This book would be perfect for homeschoolers and also in a Sunday school or church library.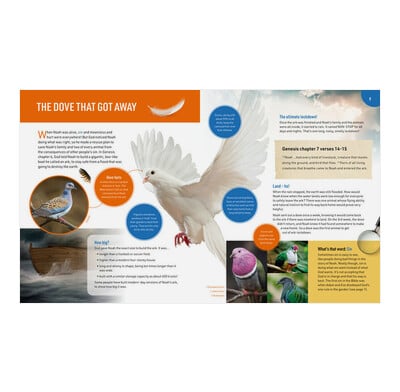 More in the Series
If this book sounds interesting to you, then you should check out the review I wrote on All About Christmas, which is also published by the Good Book Company.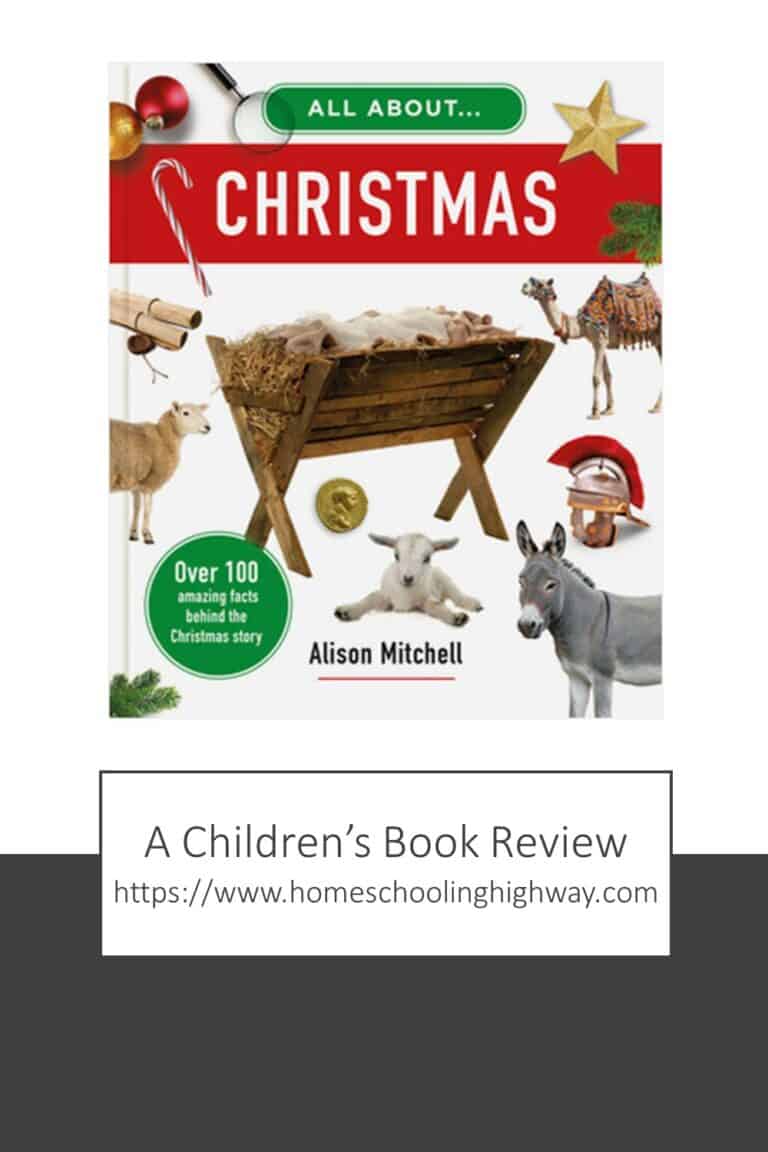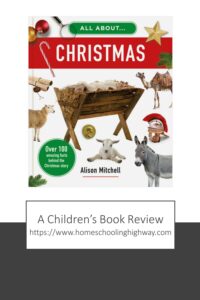 About the Author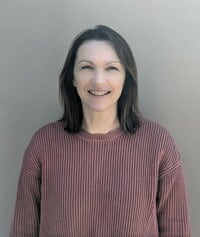 Simona is wife to Dominic and mother to two adult daughters. She has studied Fine Arts and Education, and works as the Kids' Ministries Leader at her home church in Devonport, Tasmania.
About the Publisher
The Good Book Company which is an international book publishing company was founded by Mr. Tim Thornborough.
Their aim is to provide biblical and relevant resources that will encourage Christians and help them grow spiritually.
If you would like to follow The Good Book Company on social media:
https://www.facebook.com/thegoodbookcompanynorthamerica
https://twitter.com/thegoodbookusa
https://www.instagram.com/thegoodbookcompanyu_sal
https://www.youtube.com/c/thegoodbookcompany