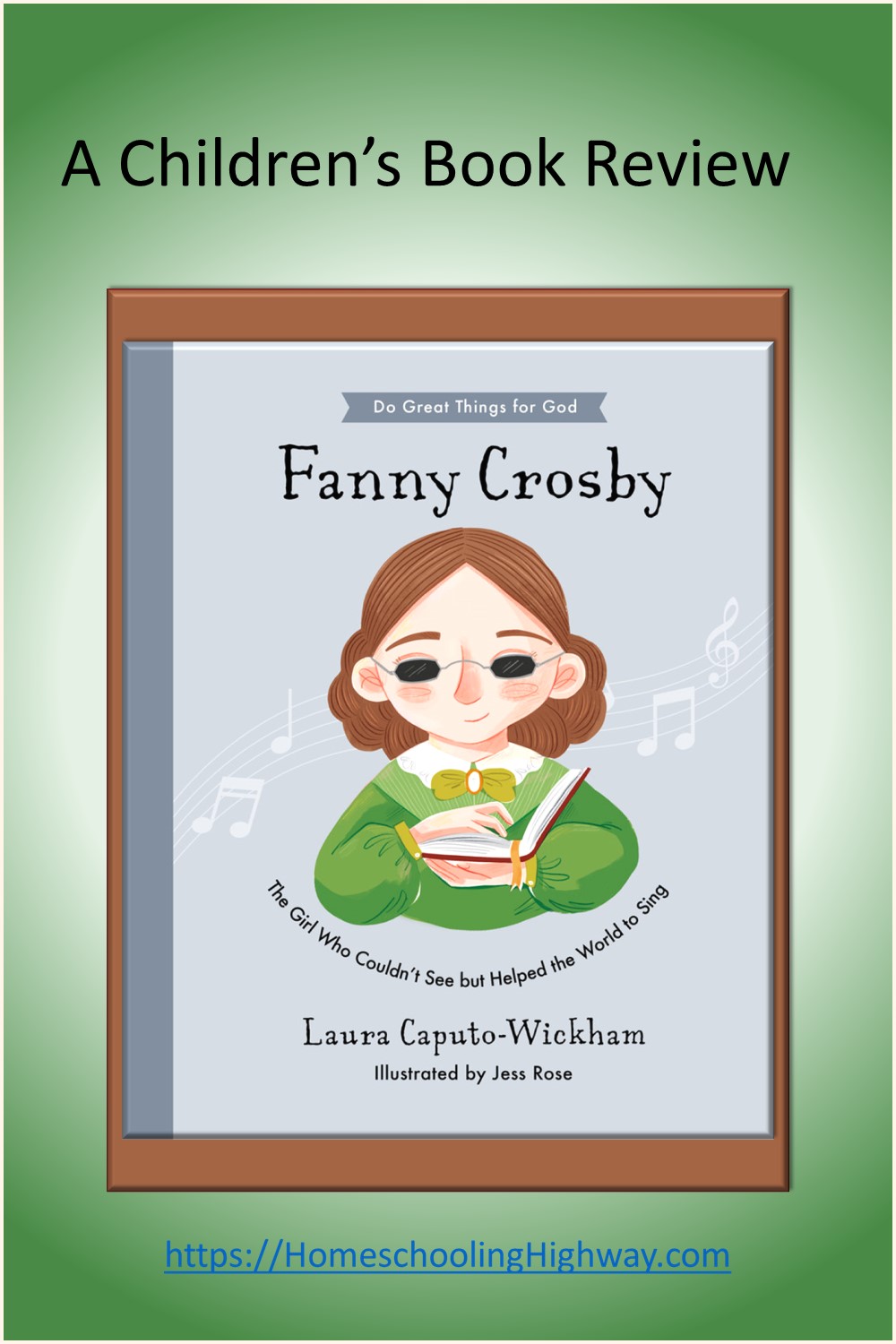 This complimentary product was received from The Good Book publishing company for my honest review.
Fanny Crosby: The Girl Who Couldn't See but Helped the World to Sing is written by Laura Caputo-Wickham. The illustrator is Jess Rose. This book is part of a series called Do Great Things for God.
I've tried to write songs. I've tried to write lyrics to go with tunes already written. Even though I can write poems with rhyming words, I can't write songs. It's very frustrating to me.
God gave Fanny Crosby a real gift. The gift of expressing thoughts and making them into lyrics. I can't wrap my mind around the fact that Fanny wrote about 9,000 songs. That's a lot of songs.
Did her blindness help her to focus on God and dive deeper into who He is, what He has done for us, and what He is doing for us?
Would Fanny have written about God if she hadn't been blind?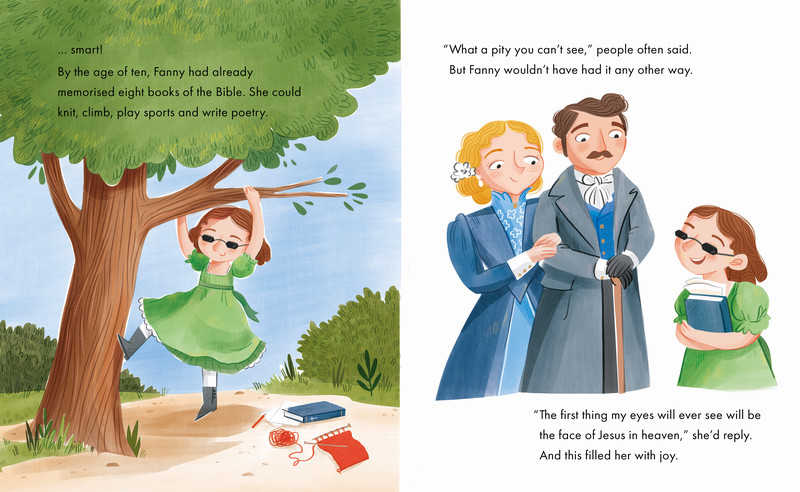 We will never know this side of heaven, but I'm sure glad she did.
Not only does this biography teach young people about Fanny Crosby's talent for writing music, but it also emphasizes Fanny's spiritual character as well.
Reading Fanny's story to children opens up a wealth of opportunities to discuss blindness, hymns, loving God, and how God can use bad things that happen in our lives for His good.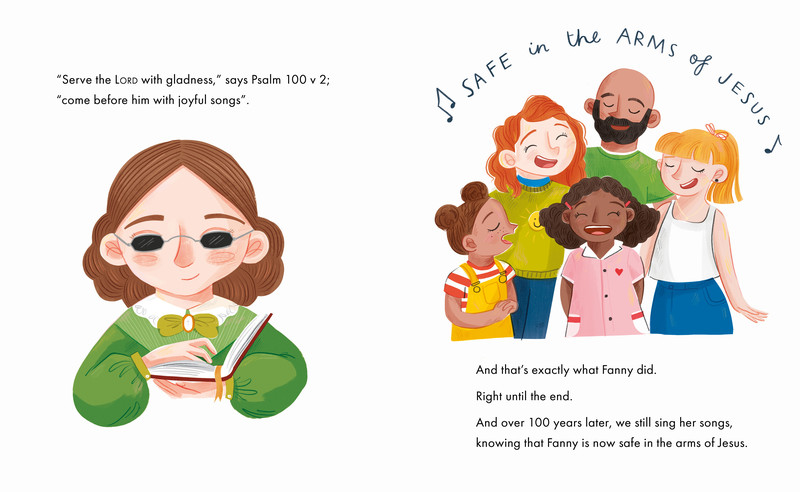 I would highly recommend this book to any parent that wants to introduce their children to godly workers and servants of Christ, plus this book would be perfect in any preschool nursery, Sunday school or children's church classroom.
The illustrations are colorful and capture your attention. They go well with the story and are enjoyable to look at.
About the Author
Laura Caputo-Wickham is a children's author from Rome, now living in Kent with her husband, James, two young daughters and a cat. In her spare time, Laura is involved with her church's toddler group and helps the children in her local school with their reading.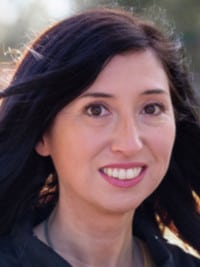 Do Great Things for God Series
The Do Great Things for God series is available from The Good Book publishing company.
Betsey Stockton: The Girl with a Missionary Dream
Queen Elizabeth II: The Queen Who Chose to Serve
Gladys Aylward: The Little Woman With a Big Dream
Betty Greene: The Girl Who Longed to Fly
Amy Carmichael: The Brown-Eyed Girl Who Learned to Pray
Maria Fearing: The Girl Who Dreamed of Distant Lands
Helen Roseveare: The Doctor Who Kept Going No Matter What
About The Good Book Publishing Company
The Good Book Company which is an international book publishing company was founded by Mr. Tim Thornborough.
Their aim is to provide biblical and relevant resources that will encourage Christians and help them grow spiritually.
If you would like to follow The Good Book Company on social media:
Homeschool Ideas
Using missionary biographies in your homeschool is a great way to introduce your children to thinking about missionaries and different ways that people can serve God. You can read more ideas in this post. How to Create a Mission-Minded Homeschool.
If you like to do Unit Studies, building a study off of a book is fun and easy to do. For more information about unit studies take a look at my post on Homeschooling Tips from A to Z: The Letter U.