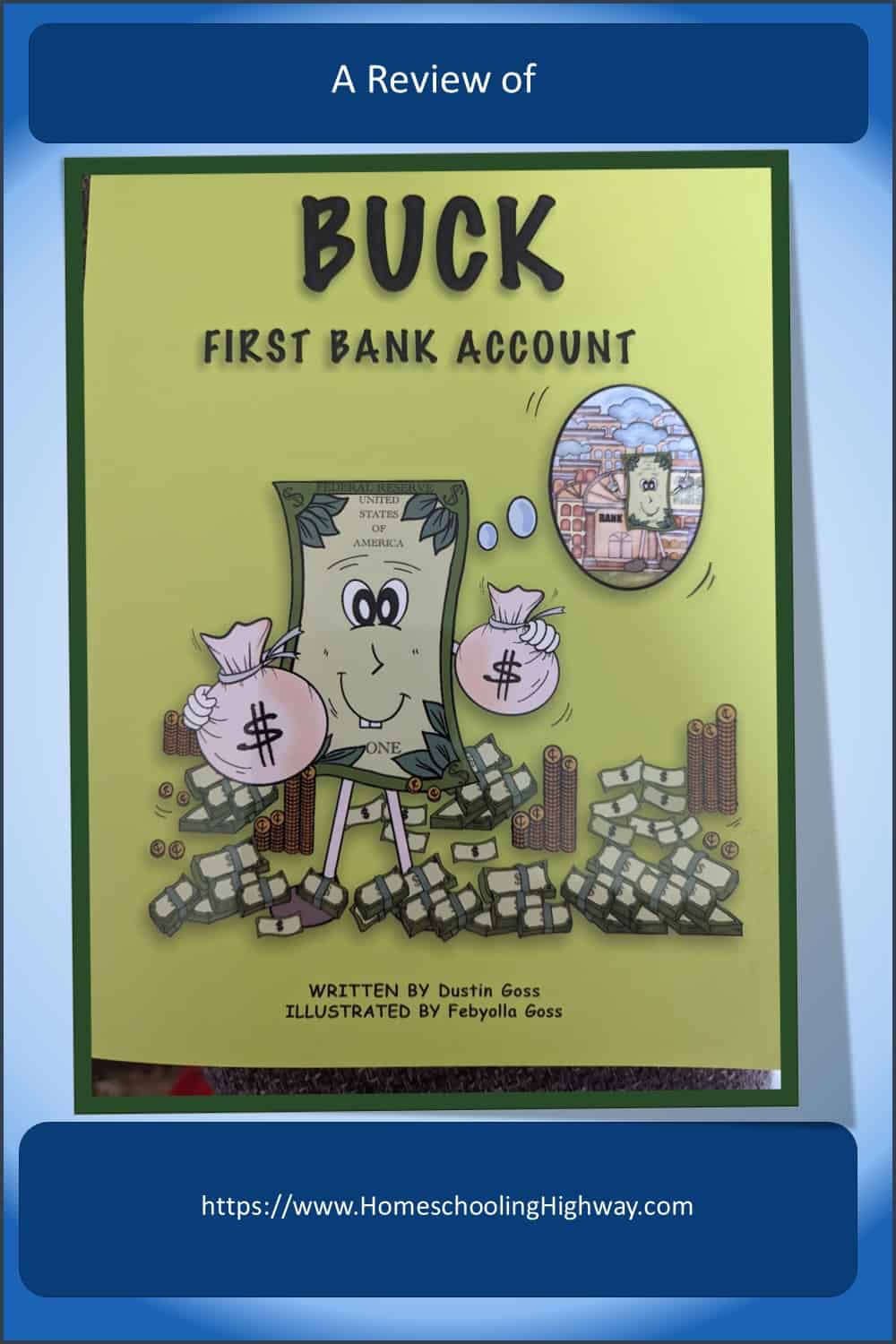 I received this complimentary product from the Homeschool Review Crew.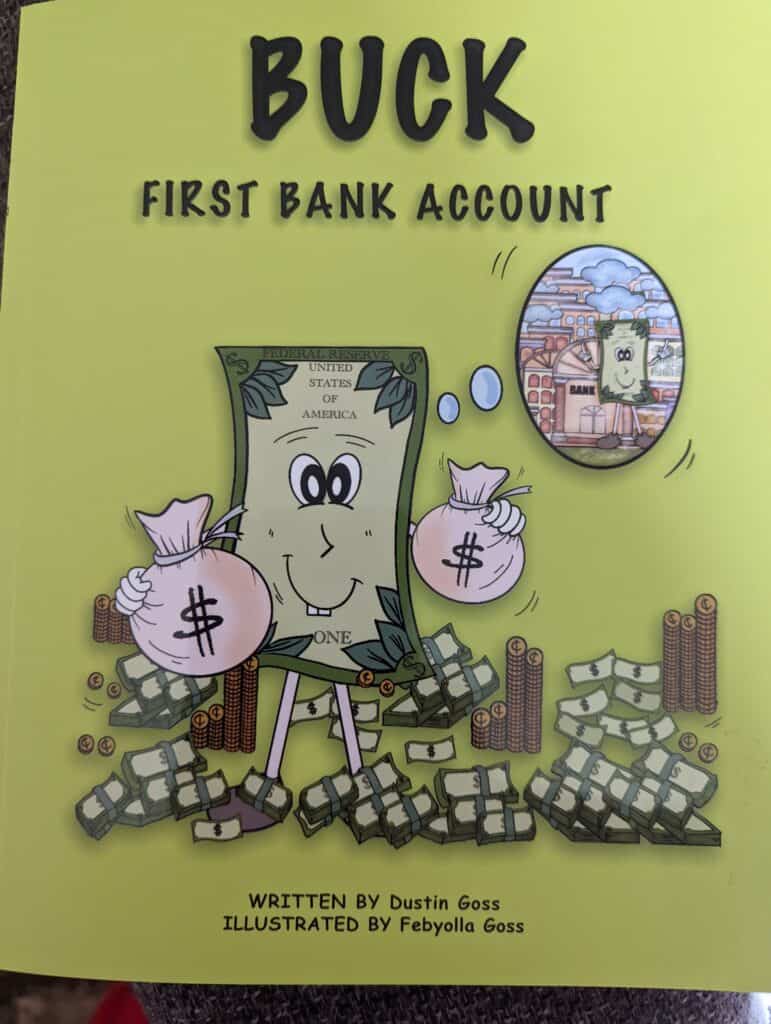 Who is Buck Academy?
Buck Academy is owned by Dustin and Febyolla Goss. Mr. Goss wrote the book, and his wife, Febyolla drew the cute illustrations.
They realized the need for kids' money education that is simple to understand, useful and applicable.
Their goal is to help kids learn about saving and investing their personal finances.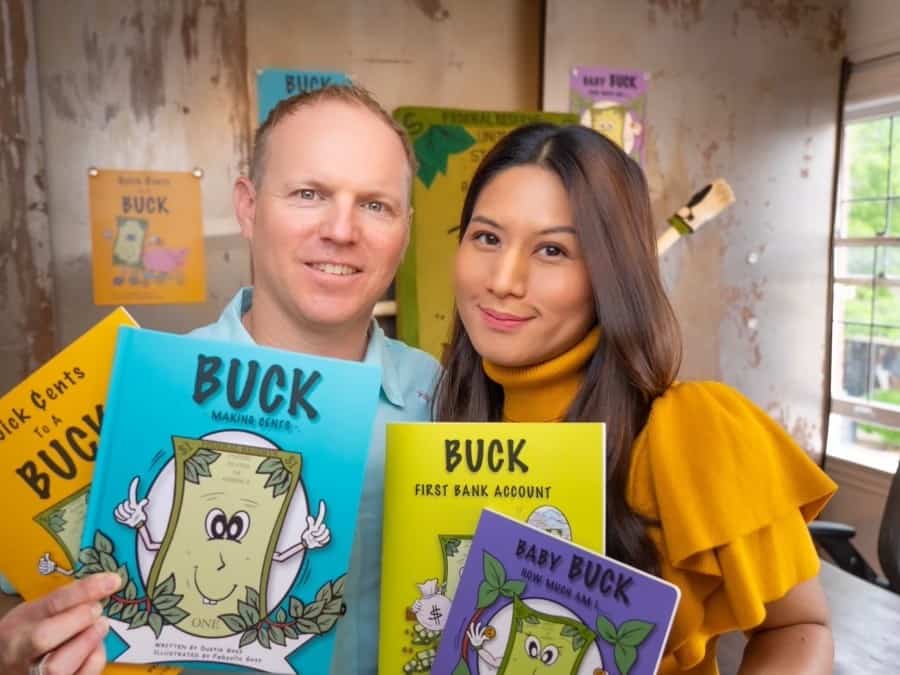 About Buck, First Bank Account
My daughter and I really liked Buck, First Bank Account. It was easy to read and very understandable.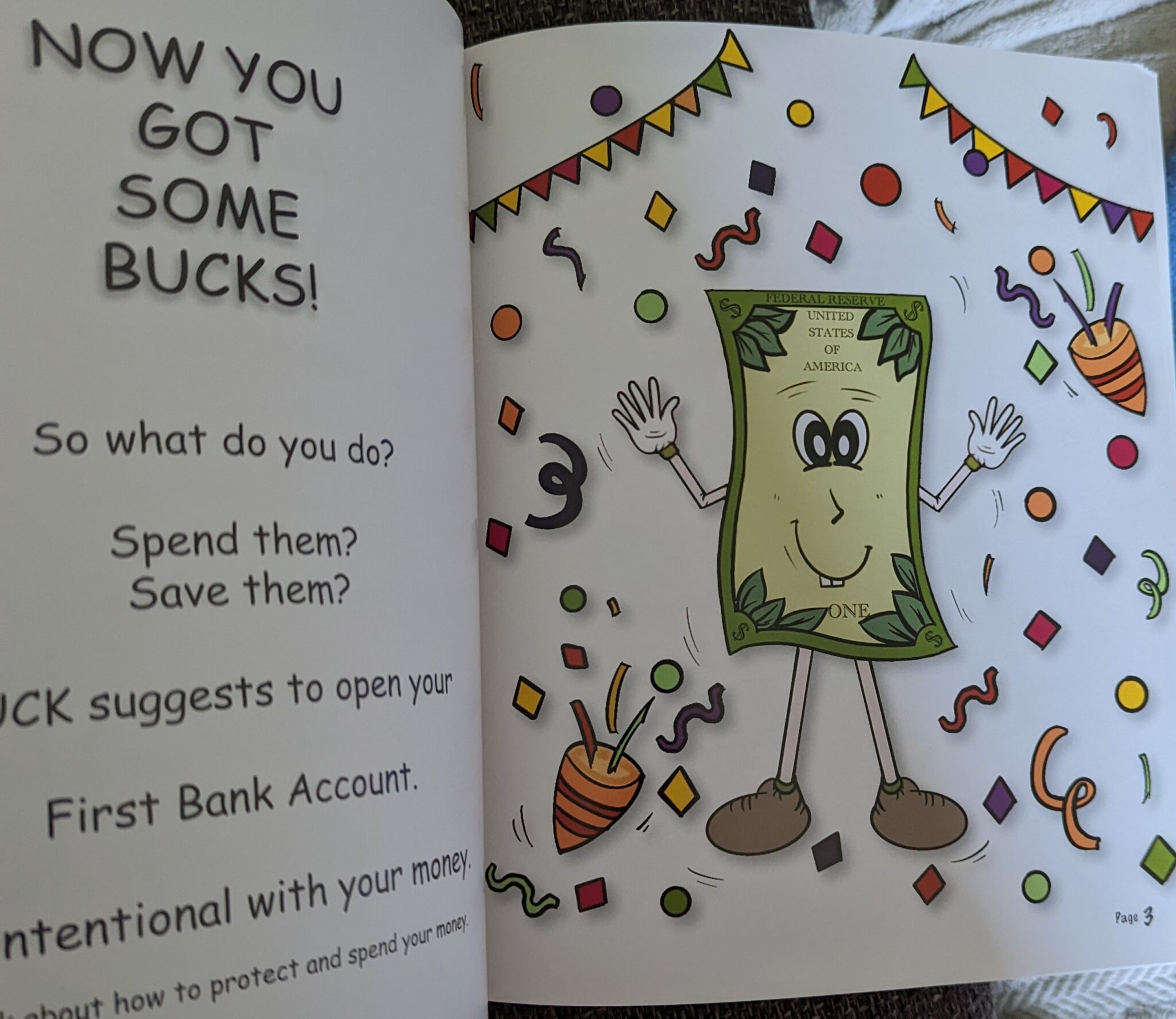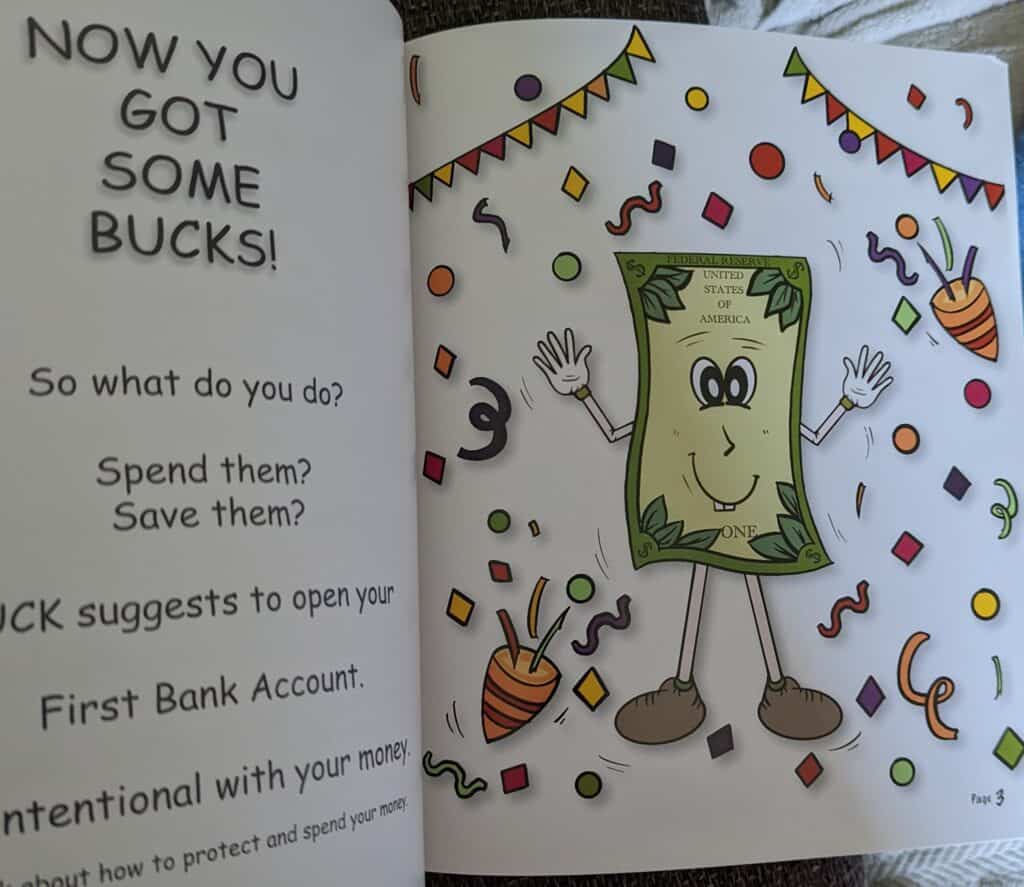 Mr. Goss makes the daunting and sometimes scary task of opening a bank account easy and stress free.
He teaches the differences between spending and checking accounts and explains how they work.
Also, Mr. Goss' explanation about Debit and ATM cards was well done.
Buck is on every page, and he makes the book fun and enjoyable.
Pros and Cons of Buck, First Bank Academy
I really like this book. I wish I had it earlier so my daughter could've read it before I took her to the bank. She was very nervous and I think it would've alleviated a lot of her fears.
I like the simplicity of the saving, spending, and giving concepts that kids need to learn.
I like the checklist of documents that are listed in the book to remind kids and parents what they need to bring with them to the bank. l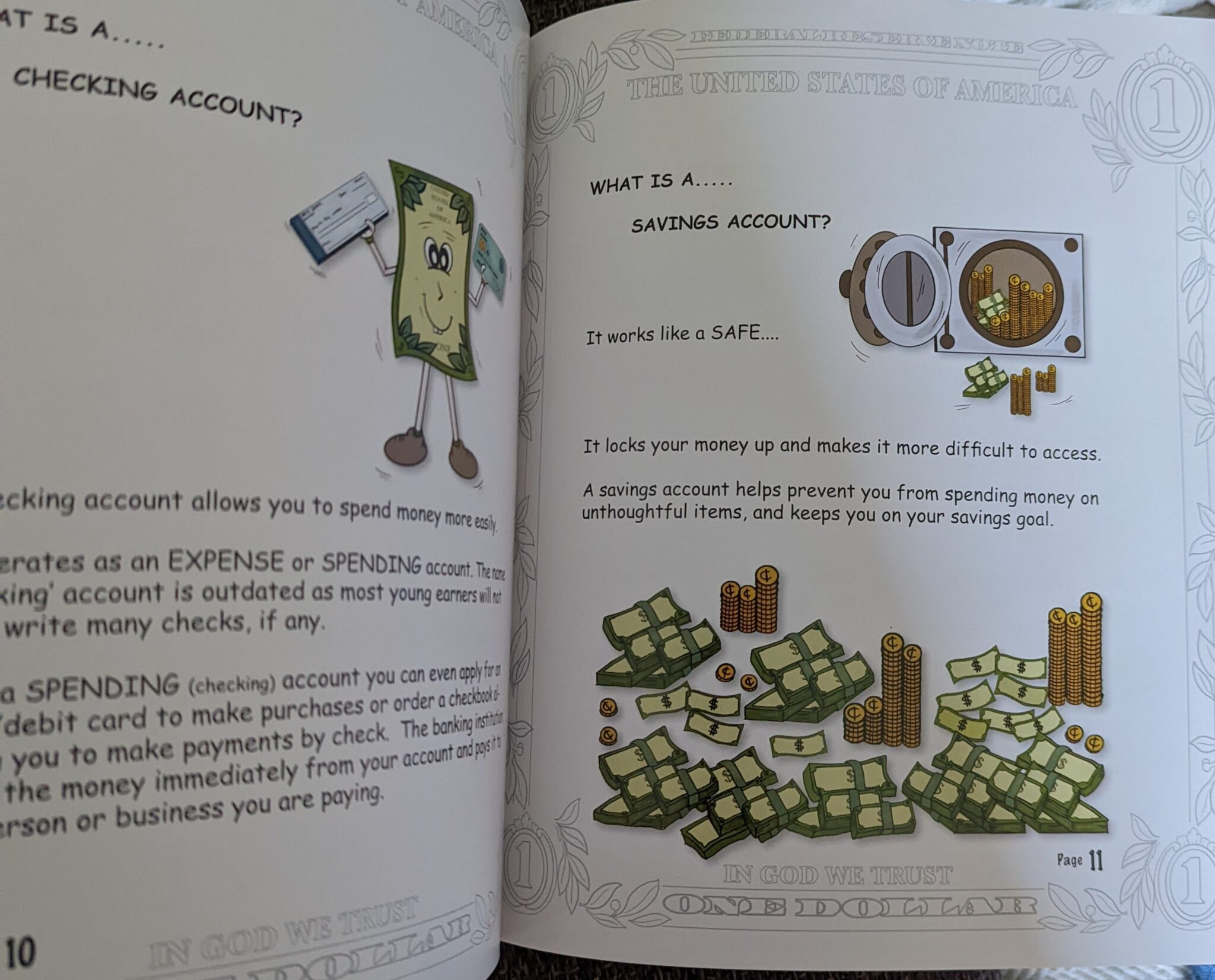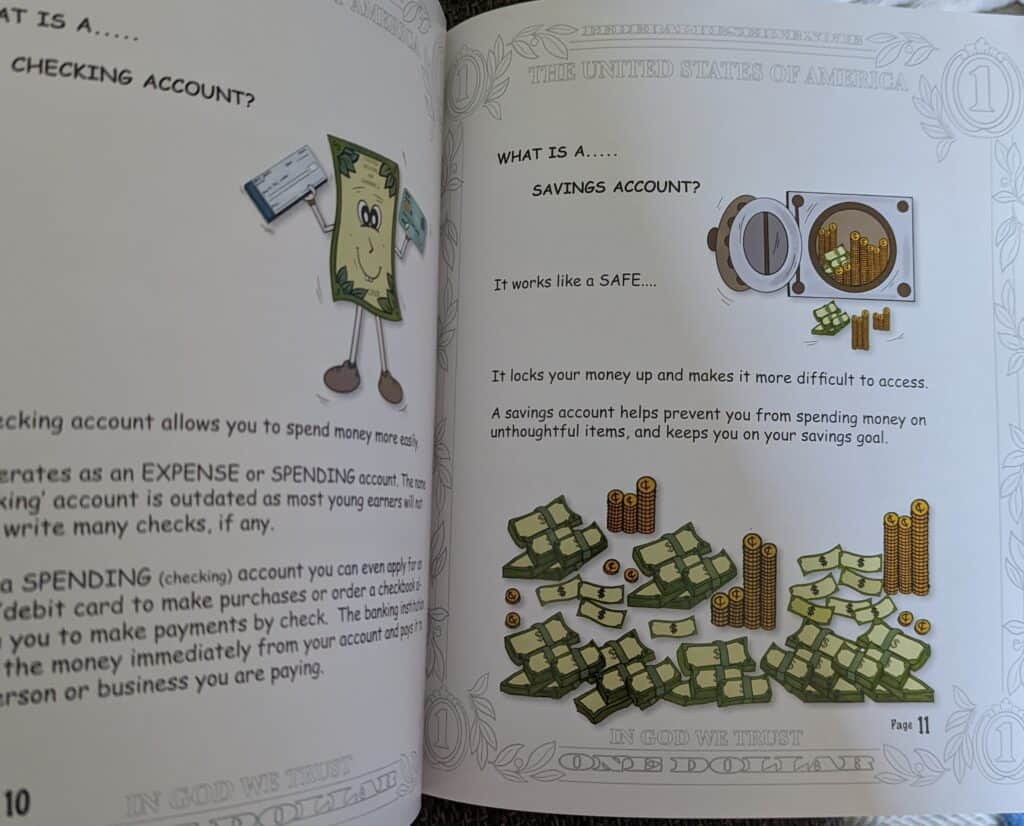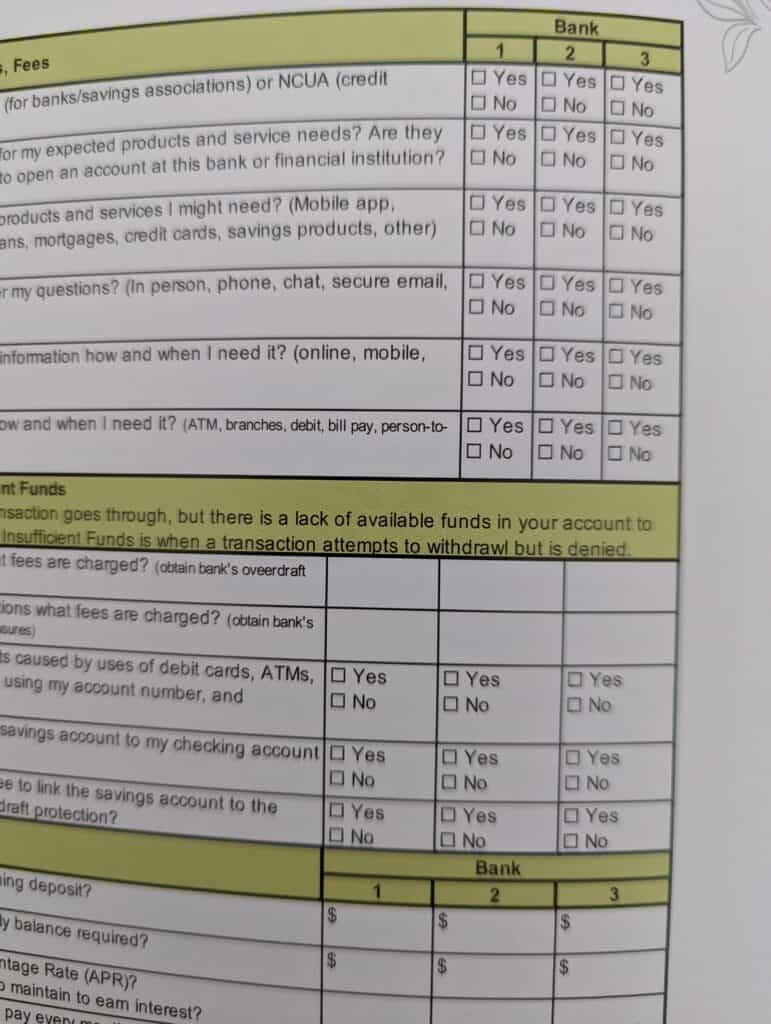 I LOVE the resources at the back of the book. Two full pages of questions to ask about the banks' policies with different types of accounts.
It's a simple yes/no checklist but the questions to find the answers to are invaluable and very important.
The only thing I think would be an improvement is where the center of the book is.
The text/pictures are a little difficult to see because of the book binding.
This, of course, is not a deal breaker by any means, but it was just a smidge hard to read those two pages.
I would recommend continuing the same one-page formatting, like the other pages, even in the center of the book, instead of a two-page spread.
My Recommendation about Buck, First Bank Account
I would highly recommend Buck, First Bank Account to any middle schooler or high school student. The encouragement to save, protect, and use their personal finances wisely is such a blessing.
The resource checklists at the back of the book are a big plus too.
This is a great resource for parents.
Follow Buck Academy on Social Media
Facebook: https://www.facebook.com/BUCKacademy.org/
Twitter: https://mobile.twitter.com/buck_academy
Instagram: https://www.instagram.com/buckacademy/
Pinterest: https://www.pinterest.com/BUCKAcademy/_saved/
YouTube: https://www.youtube.com/channel/UCrwVZl0j3v5OeKI_h2JXLhQ
Tik Tok – @buckacademy
Read More Reviews by the Homeschool Review Crew
Do you think you are interested in Buck, First Bank Account? There is other homeschool bloggers besides me that used and wrote a review about this book. Just click on the banner below to read more.
More Books by Buck Academy
Baby Buck, How Much am I?
Quick Cents to Making a Buck
Buck, Making Cents
Get Notified About New Reviews
Are you interested in reading about new homeschooling curriculum, books, products or games? If so, just fill out the form below, and I'll be sure to add you to my list.