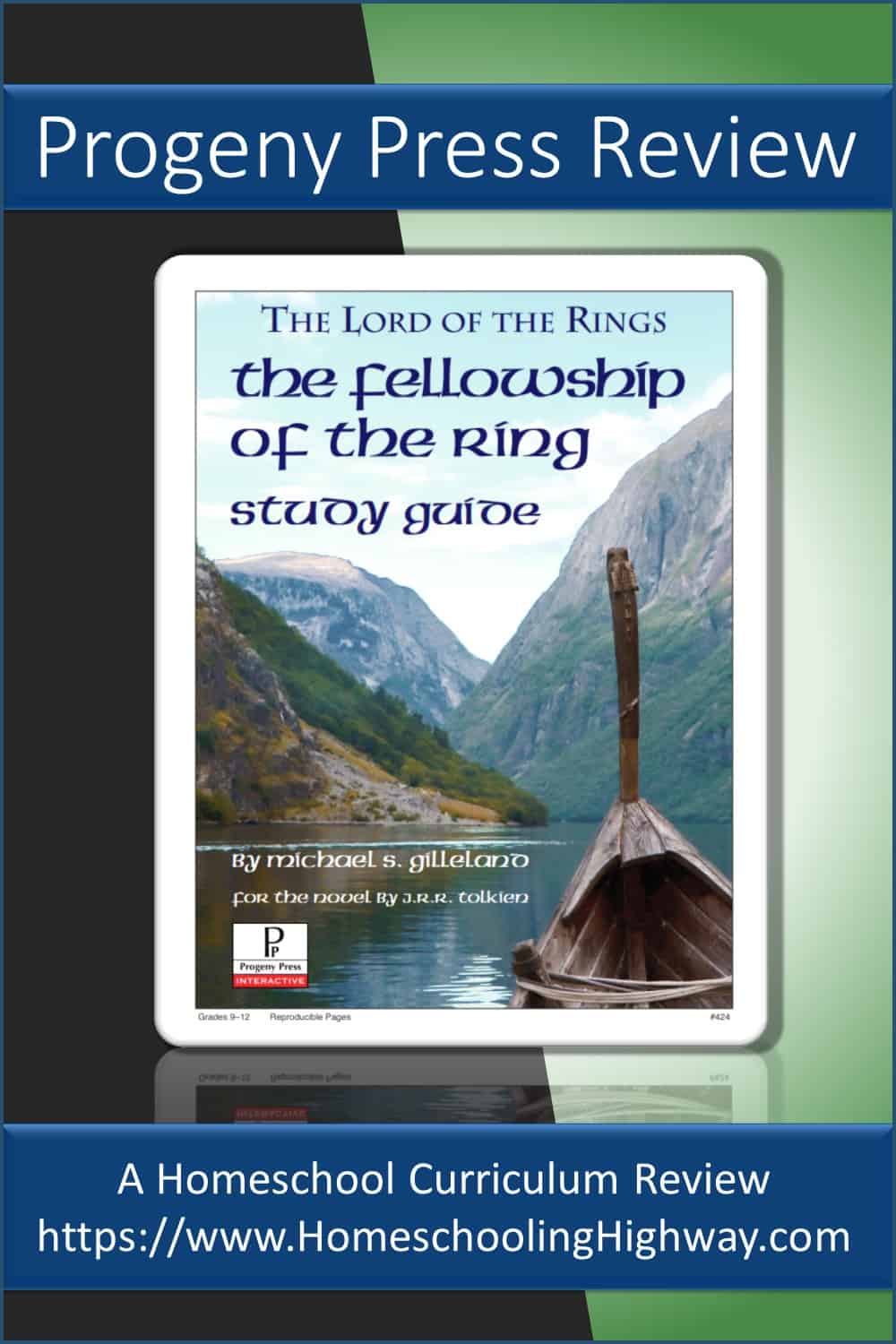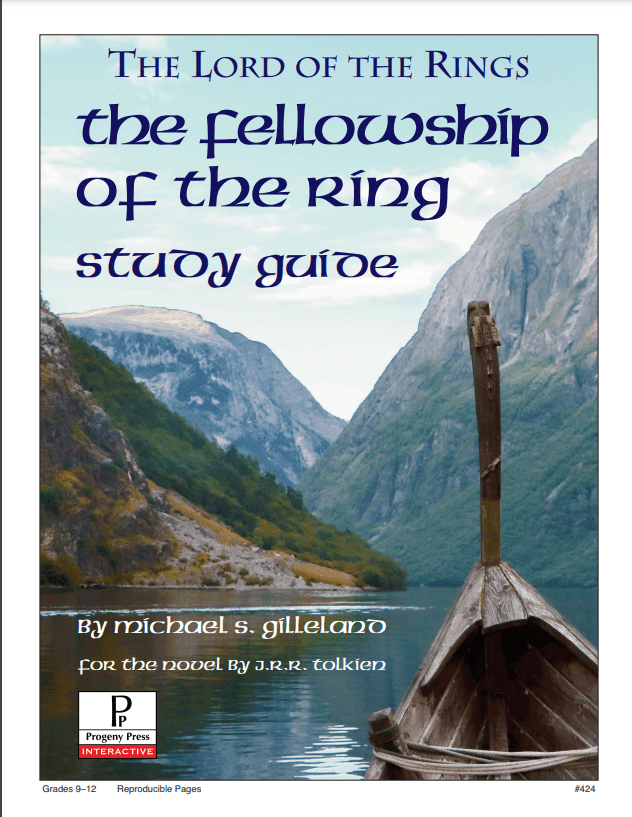 I received this complimentary product from the Homeschool Review Crew.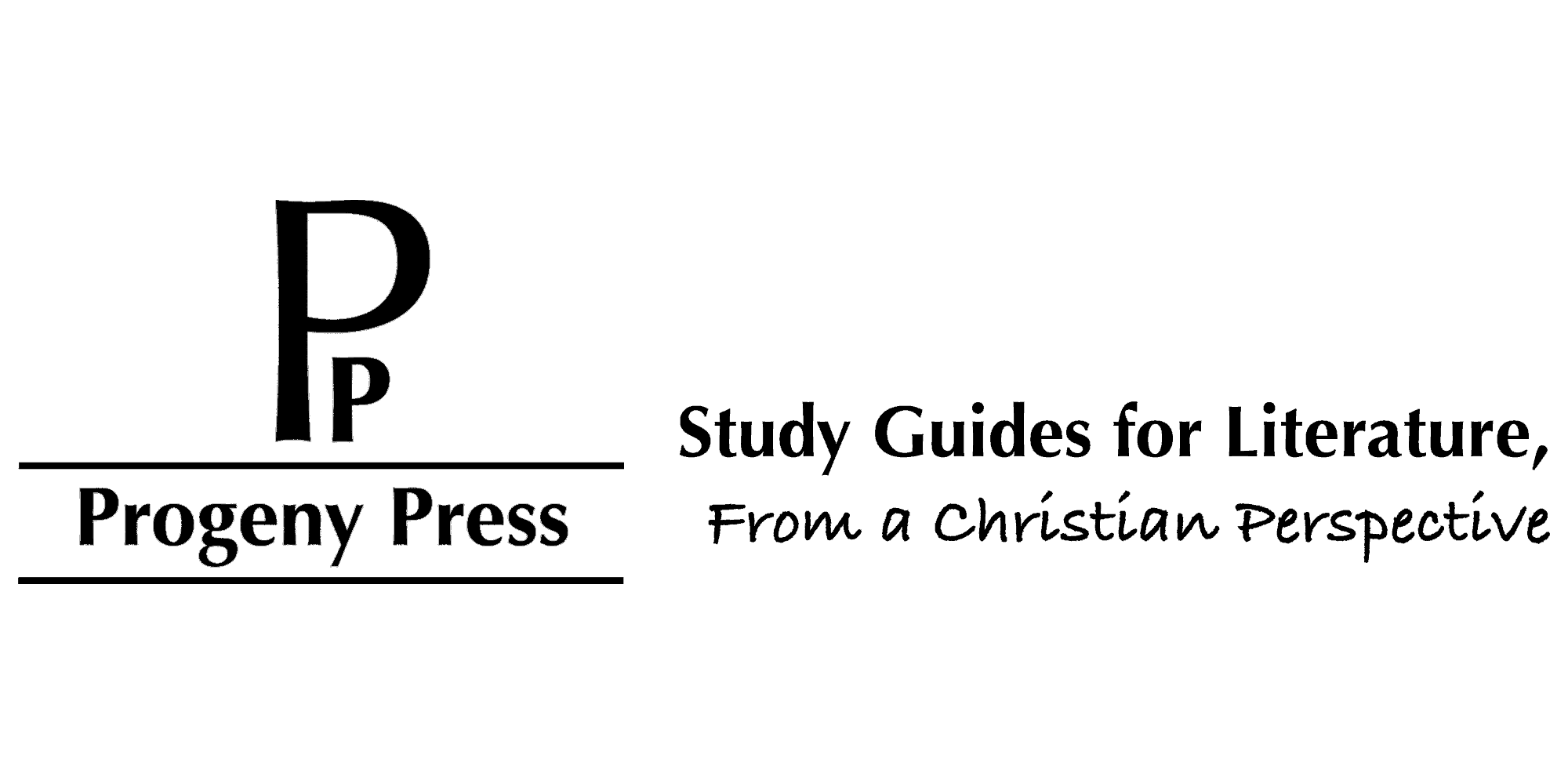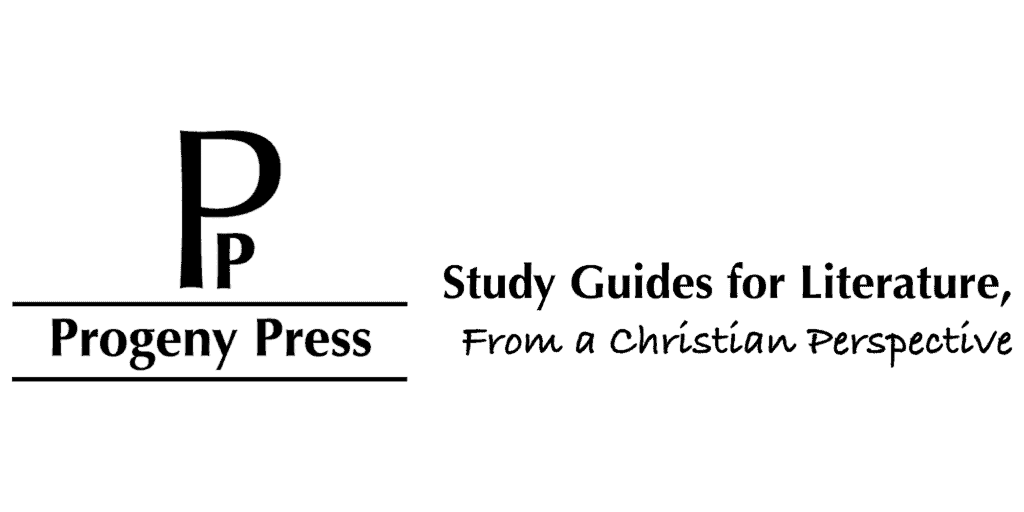 Being part of the Homeschool Review Crew, I've had the opportunity to review The Fellowship of the Ring Study Guide from Progeny Press.
Progeny Press is a Christian company that produces study guides that accompany good literature for children.
Their goal is help children understand what they are reading, analyze it, and then compare the morals and values that are found in the story to those found in the Bible. Progeny Press recommends that students have access to a Bible for their lessons, and they recommend the NIV.
The Fellowship of the Ring Study Guide is a 90-page digital product.
It contains Notes to the Instructor, Special Note to The Lord of the Rings, Synopsis, information about the author, J.R.R. Tolkien, and Pre-reading Activity ideas, and of course, the Study Guide itself.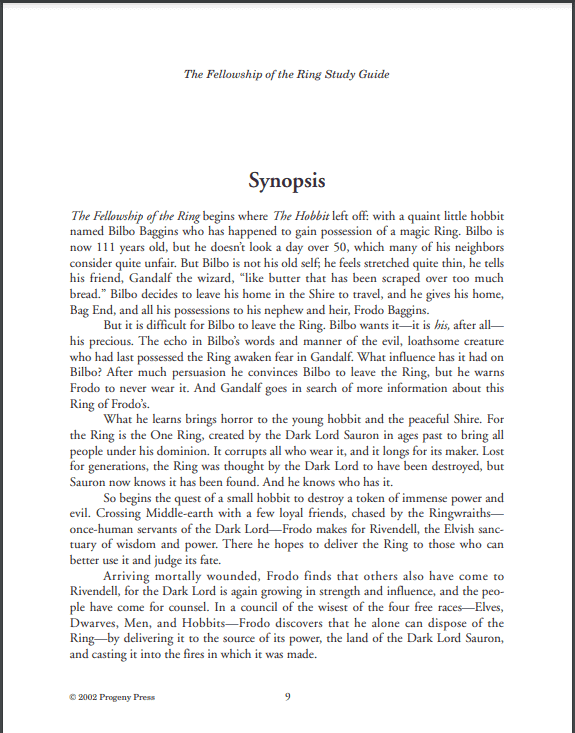 Materials Needed for this Study Guide
When purchasing this study guide, you also need the accompanying novel. Progeny Press has made the novel available for purchase as an add-on, if you need it.
You will also need a good dictionary, thesaurus, Bible, Bible concordance and internet access.
Study Guide Lay-out
The digital study guide is totally interactive. Students can fill in their answers directly on their digital guide with their computer.
But, if your child is not a fan of working on the computer, the study guide is printable too.
The digital study guides can also be downloaded and saved to your computer for use with another child in your family.
Each day, the student should read the appropriate chapters that are mentioned in the guide and then answer the questions or do the activities.
Questions range from vocabulary questions, short answers, optional writing activities, discussion starter questions, art activities, poetry activities.
Along with the questions are ideas for field trips, songs and puzzles.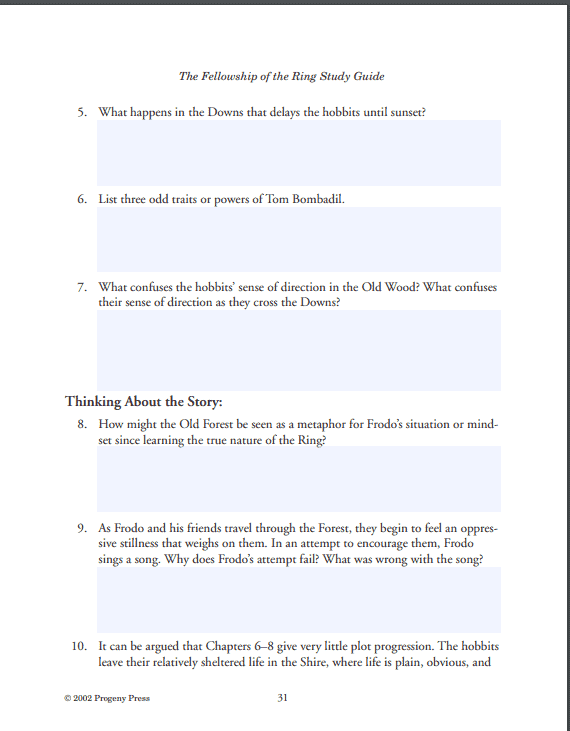 Study Guide Answer Key
The Fellowship of the Ring Answer Key is a separate file that comes with your purchase of the study guide. The answer key is 23-pages long.
Many questions in the study guide are opinion type questions or interpretation questions.
Progeny Press gives you enough of an idea of what your child's answers should contain so that you can easily assess if your child understands the text.
Answers to vocabulary questions and puzzles are given as well.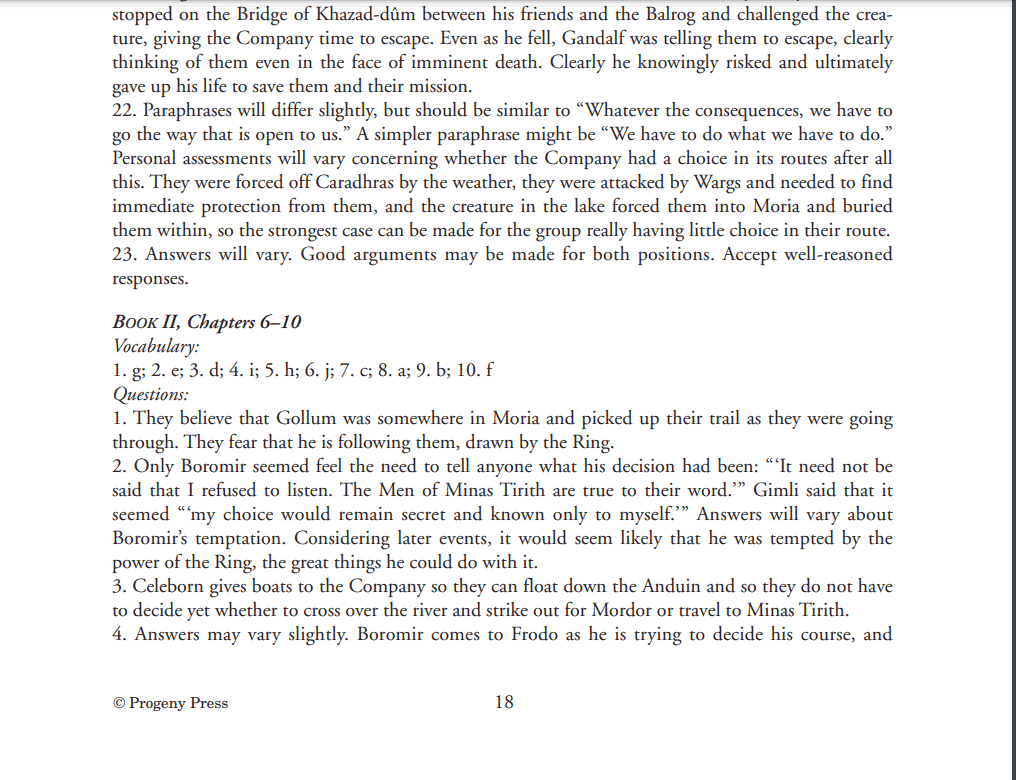 More Resources in the Study Guide
Progeny Press has created a really nice list of related resources that you can look into, if your child enjoys the novel and would like to read more by the same author or similar topics.
Read More Reviews
Interested in more reviews about Progeny Press Literature Guides? The Homeschool Review Crew has used and reviewed other literature guides too.
Just click on the banner image below, to read more.
The Story of Ping Study Guide K-2
Farmer Boy Study Guide 4-6
The Last Battle Study Guide 5-8