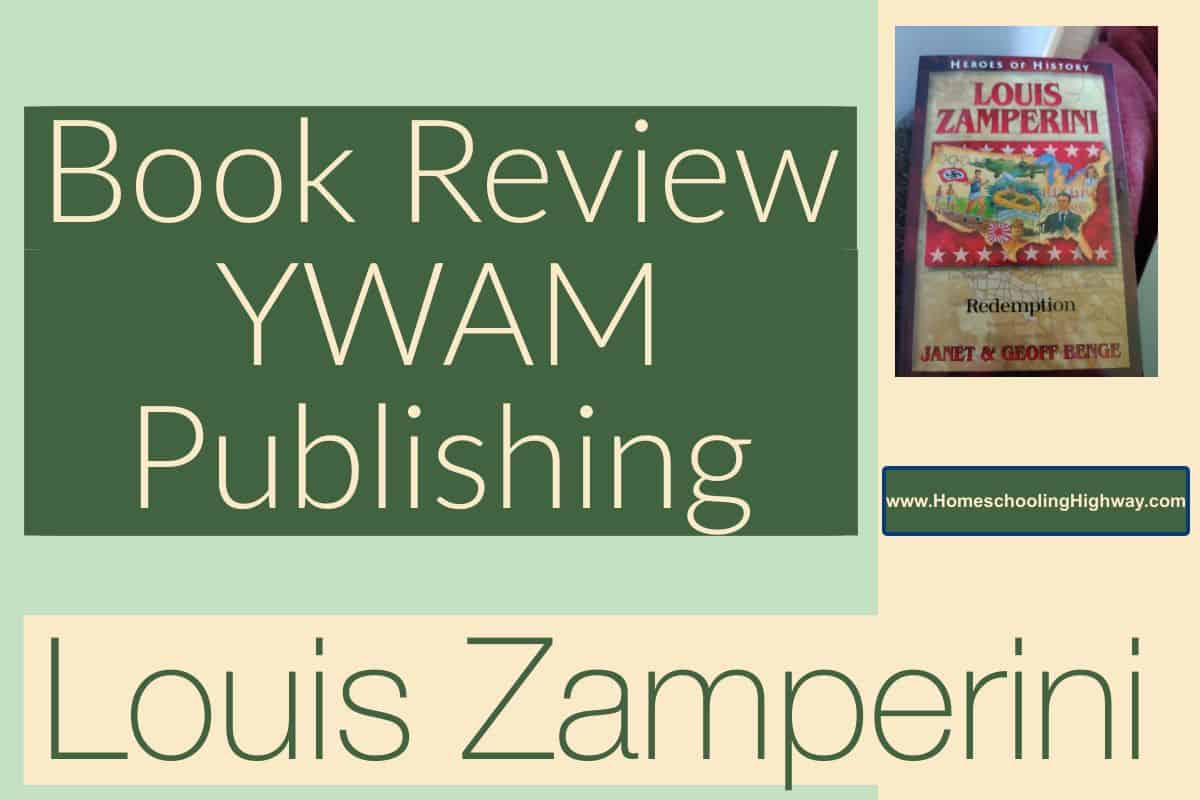 I received this complimentary product through the Homeschool Review Crew.
This soft cover book arrived in the mail in a good, timely manner, and it was in excellent condition. We were excited to get this book and begin to read it.
We have read other biographies from YWAM Publishing, and we really enjoyed them.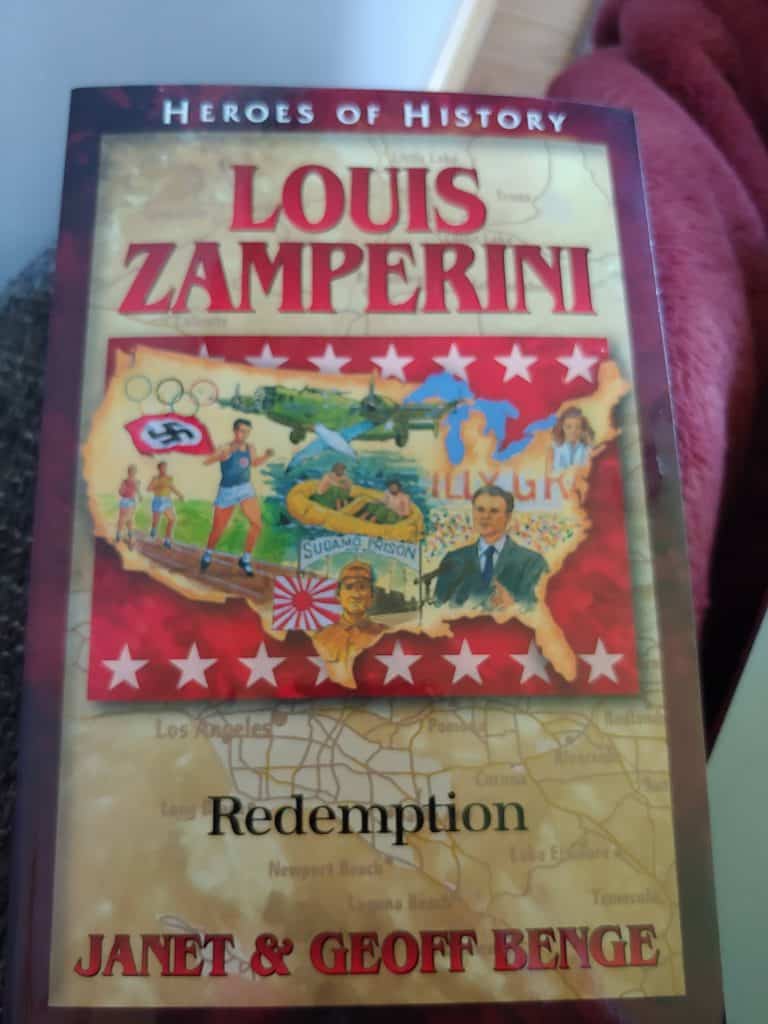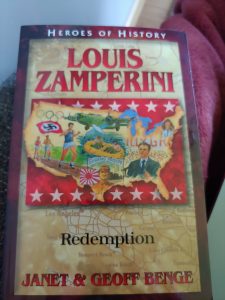 My daughter and I had never heard of Louis Zamperini before, and that is why we chose his biography over others.
Louis Zamperini's name is now etched permanently in my brain, and I don't think I'll ever forget his story. It is one filled with redemption, endurance, and forgiveness.
Janet & Geoff Benge are the authors of the book, and they do an excellent job of keeping the reader entranced and wanting to read "just one more page".
The Life of Louis Zamperini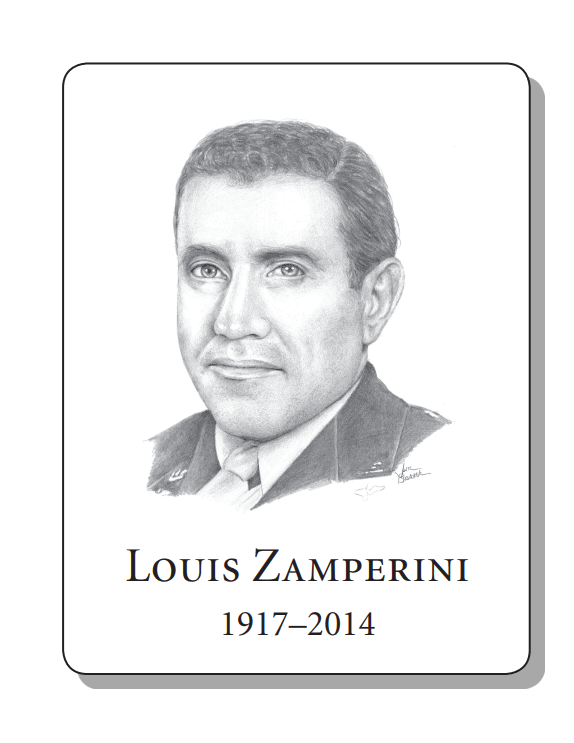 I would love to tell you the details of Zamperini's life, but I won't. I'll tell you the highlights, but I would highly recommend you read the book for yourself to get the details.
Zamperini was born in New York, but when he was young the family moved to California.
Zamperini made bad choices growing up as he started smoking at five years old, then was a drinker, a thief, and a teenager that was a really bad kid.
His brother, Pete, was the complete opposite of Louis. Pete convinced Louis to try the track team in high school, which he did, and excelled at.
Zamperini's track wins made him the town's star athlete, and Zamperini was eventually chosen for the Olympic Team.
The story goes into Zamperini's Olympic experiences and the path to success that he was now on.
Unfortunately, WWII was going on and a rumor of a draft was going around. Instead of being drafted, Zamperini enlisted in the Army Air Corps and was trained as a bombardier.
The book shares many stories of Zamperini's days of active service. Unfortunately, one of Zamperini's planes goes down in the Pacific Ocean and Zamperini and two other men have to survive in the shark-infested waters. For forty-two days, Zamperini floats on a raft with hardly anything to eat or drink.
Planes fly overhead and then their rescue takes place. Zamperini questions if it really was a rescue, because he was picked up by the Japanese military, and now he was a Prisoner of War.
Pure grit and determination, keep Zamperini alive for the two years in different prison camps. Brutal prison guards, harsh weather conditions, nasty living conditions, unthinkable work duties, and unnecessary punishments and beatings filled Zamperini's days of captivity.
When the war was over, Zamperini was brought back to the U.S. where he was reunited with his family and proud townspeople.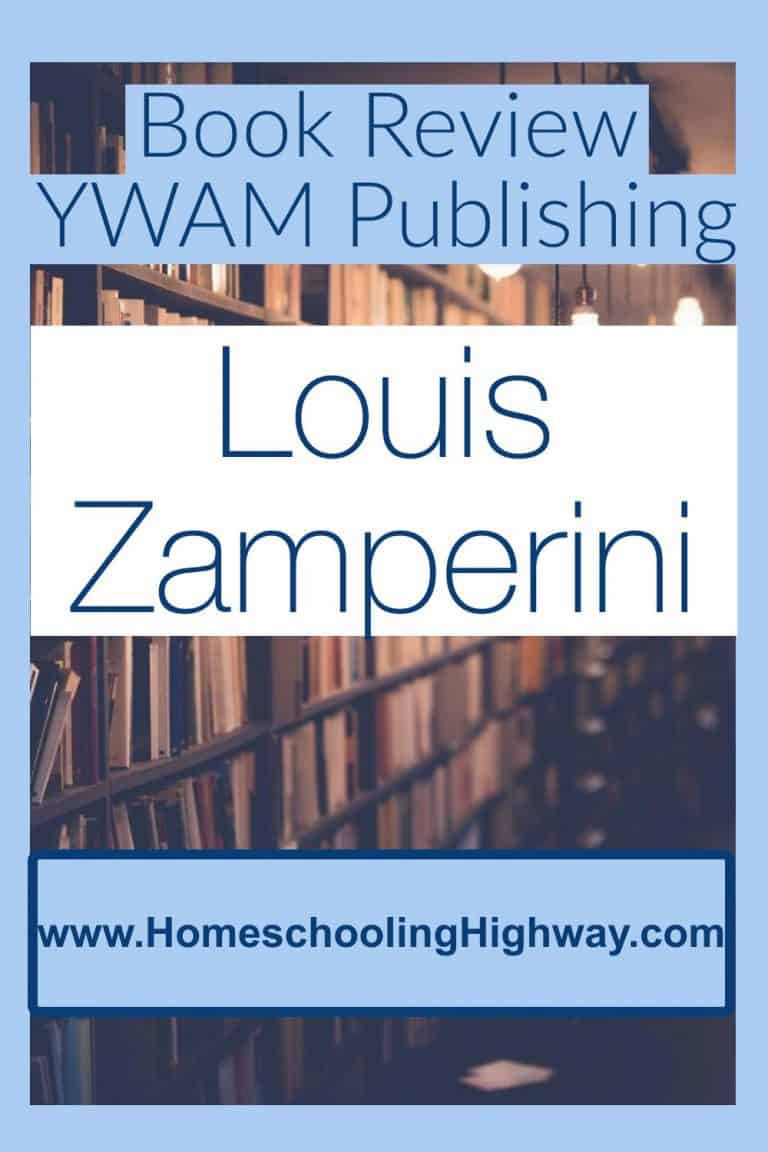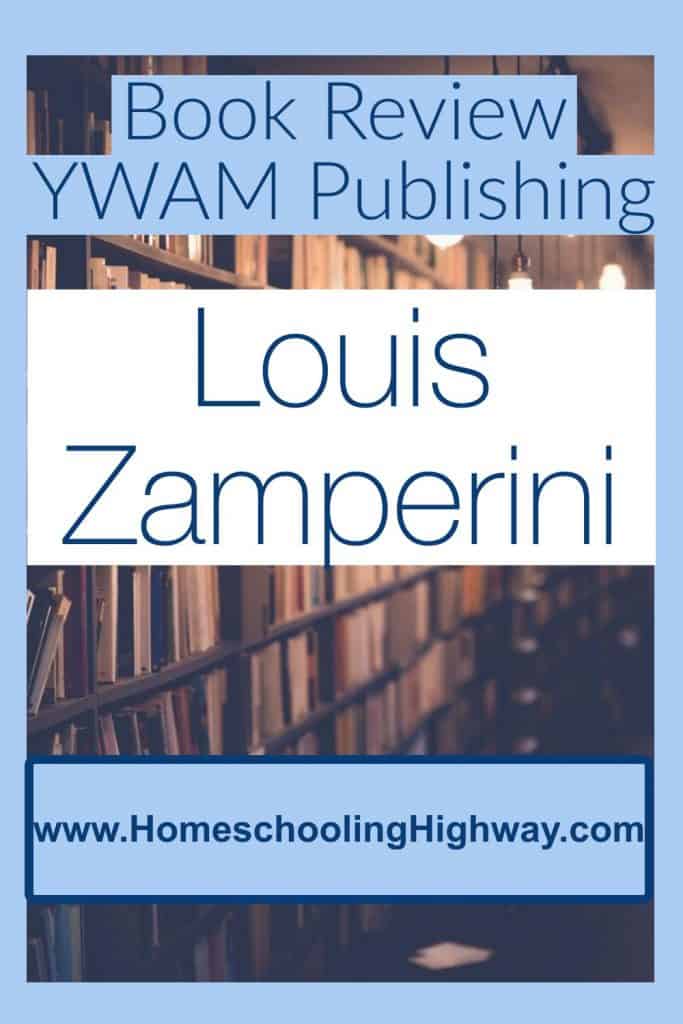 Zamperini dealt with horrible nightmares and was filled with such hatred toward the prison guards (one in particular, named the Bird), that he lived only to get enough money to go to Japan and kill "the Bird".
Soon after getting married, Zamperini's wife accepted an invitation by a neighbor to attend a Billy Graham Crusade meeting nearby. She accepted Jesus Christ as her Savior at this first meeting.
Zamperini's hatred was growing and so was his drinking alcohol. His wife talked him into going to a Crusade meeting, and Zamperini went. He didn't stay long that first night, but did attend more meetings where he finally accepted Jesus Christ as his Savior, too.
The hatred was gone. The desire to live a holy, Christian life was the only thing that Zamperini wanted to do. Billy Graham convinced Zamperini to join him in traveling so that he could tell his life story and testimony.
Through these meetings, Zamperini made the decision to go back to Japan. His visit was only filled with love for the prison guards that were now being held prisoner themselves for war crimes. He saw guards he recognized, but he was never able to meet the Bird face to face.
His message to the guards was simple. Tell his story, share the message of salvation, and forgive the guards.
Unit Study Curriculum Guide for Louis Zamperini: Redemption
Along with the biography, I received a complimentary, downloadable Unity Study Guide that goes along with Louis Zamperini: Redemption.
This study guide is 77 pages long and gives ideas and resources that cover: History, Geography, Essay Writing, Creative Writing, Reading Comprehension, Public Speaking, Drama, and Art.
Truthfully, this study guide has too many ideas in it to use, and you are encouraged to pick and choose what will suit you and your child the best.
The ideas and activities cover different learning styles and can be used by groups of kids or an independent learner.
There are eight sections to the study guide along with an appendix of resources and information. They are:
Key Quotes
Display Corner
Chapter Questions
Student Exploration
Community Links
Social Studies
Related Themes to Explore
Culminating Event
Click on the file folder tabs below for more information about each section.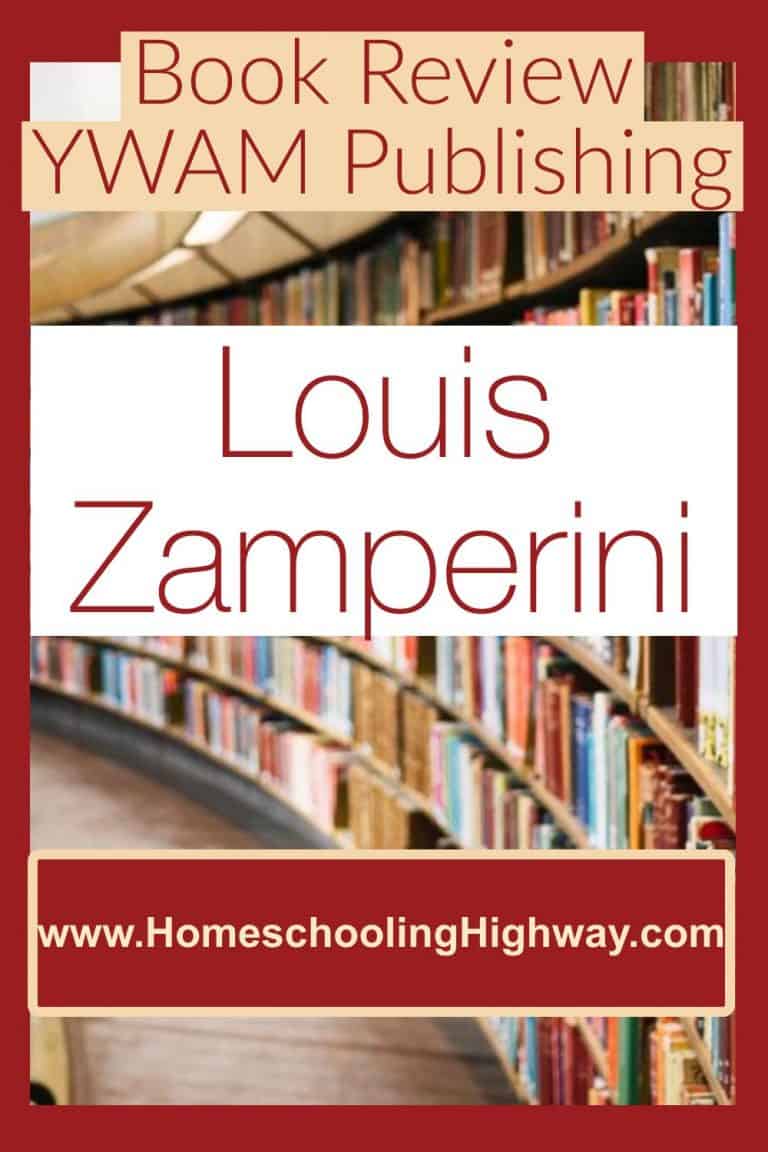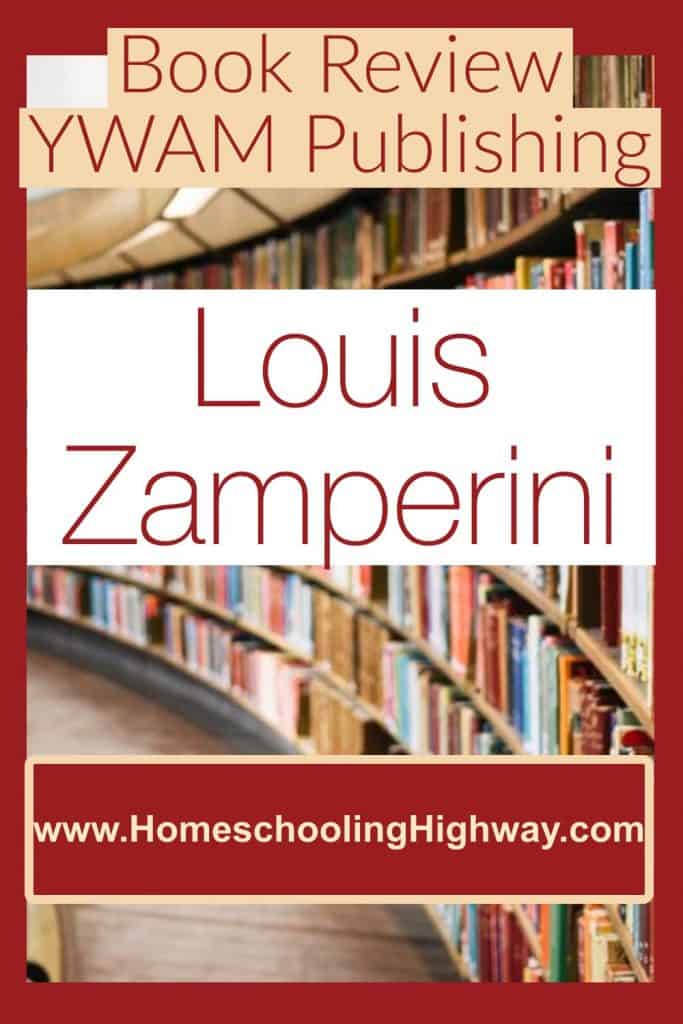 Key Quotes
There are eight quotes in the Key Quotes section. and ideas to use these quotes for memorization, meaning, or for displaying around your house.
My favorite one: "Success is to be measured not so much by the position that one has reached in life as by the obstacles which he has overcome." Booker T. Washington.
Display Corner
Chapter Questions
Student Exploration
Community Links
Social Studies
Appendix
Not only can you order Zamperini's biography as a soft cover book, but they have other options as well.
Audiobook CD
Audiobook MP3 (download)
Nook Edition (e-book)
Kindle Edition (e-book)
YWAM direct e-book (download)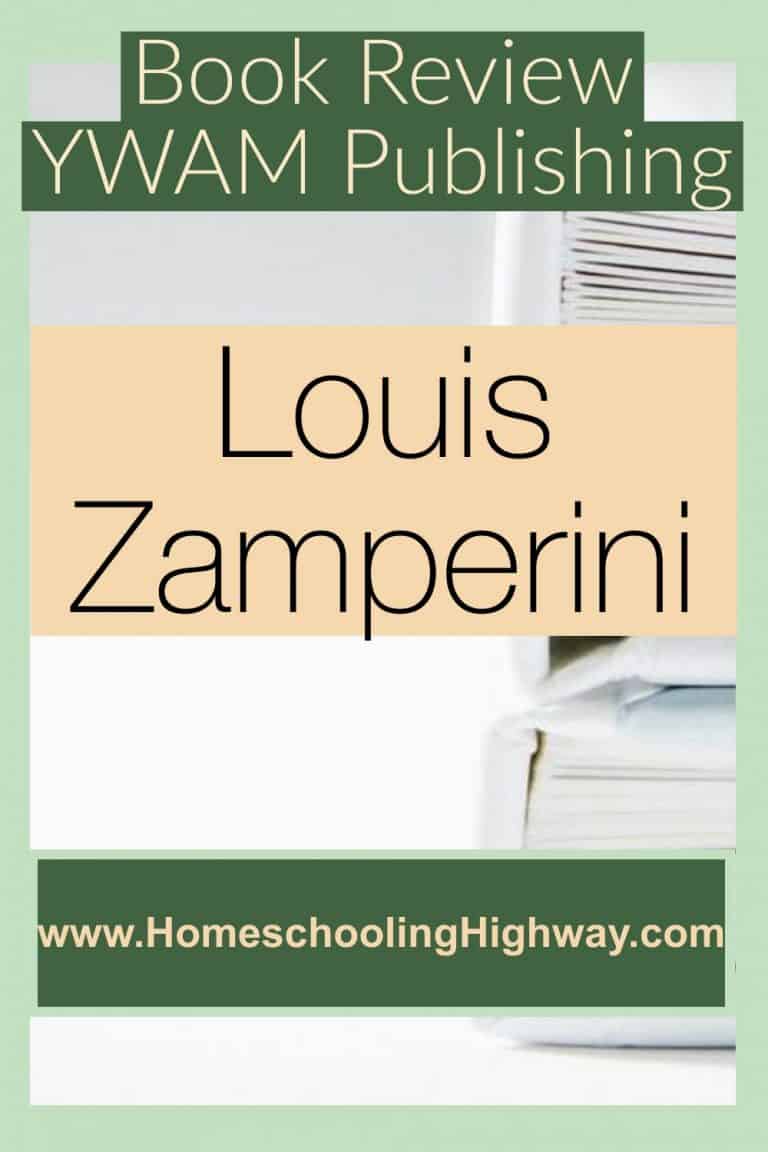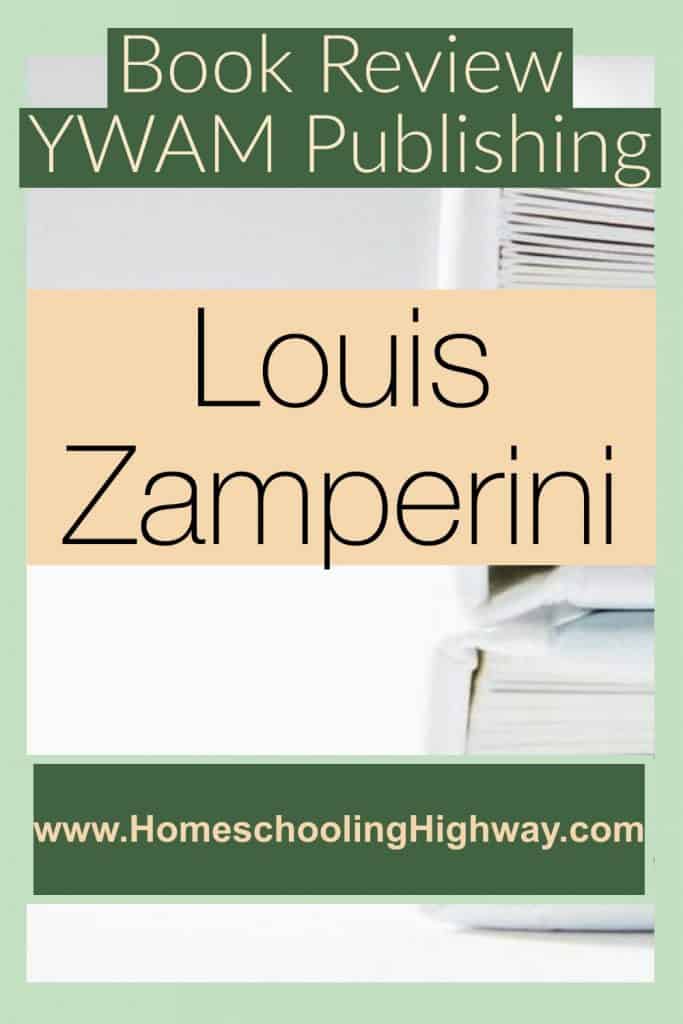 Louis Zamperini's biography is part of YWAM's Heroes of History series. Click on the words below for more information from YWAM Publishing.
My daughter and I would highly recommend Zamperini's biography to anyone. If you decide to buy this book you won't be disappointed. We enjoyed it so much I had to buy the movie! (Not available from YWAM Publishing)
Follow YWAM Publishing on Social Media
Read More Heroes of History Book Reviews from the Homeschool Review Crew
Ready to read more? Just click on the banner below.
Homeschooling & Missionary Stories
Reading missionary biographies is a great way to help your homeschool be mission-minded. To help you with this, you'll want to read: