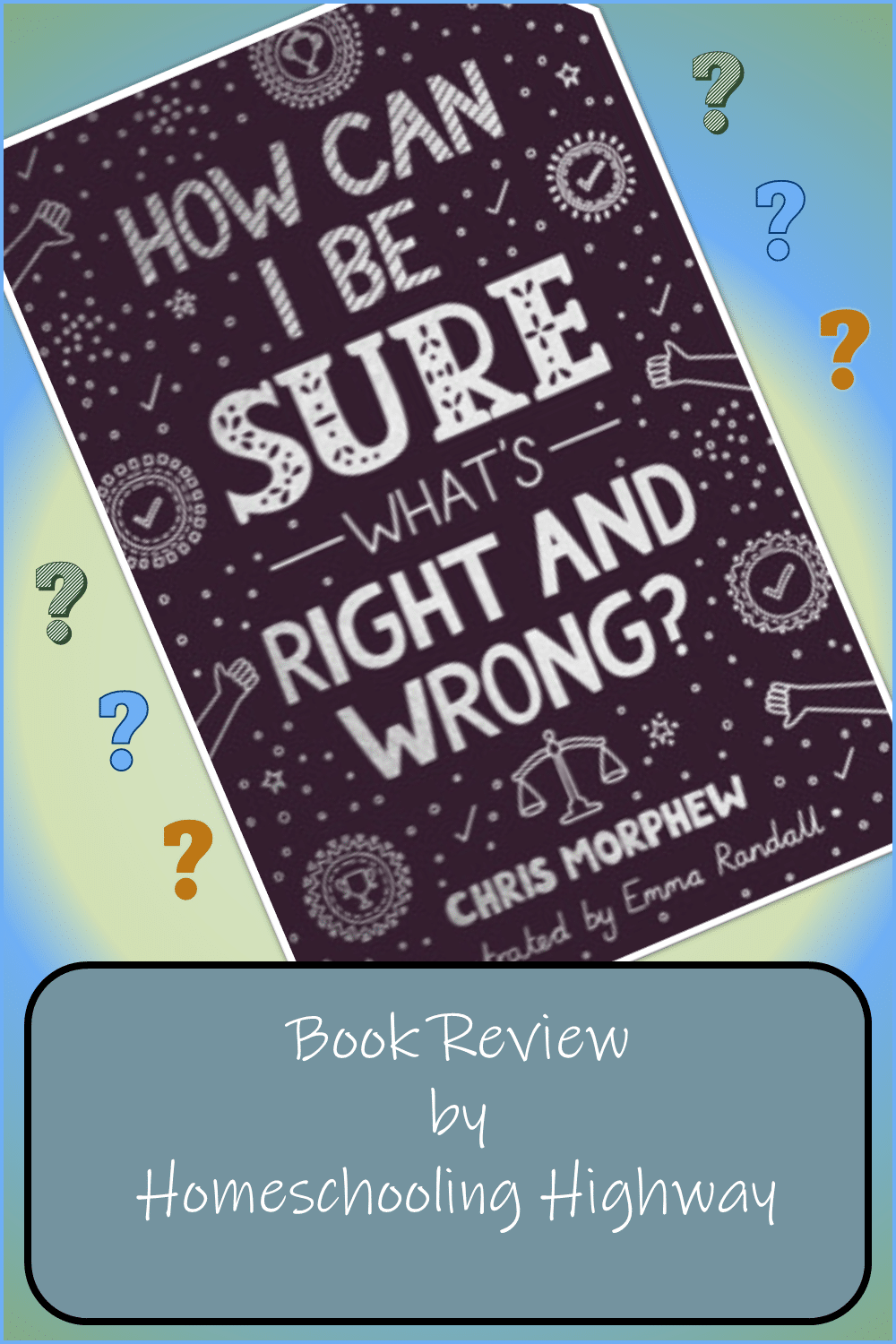 I received a complimentary copy of this book from the publisher for my honest review.
I was excited to see another book for teens and middle school age kids from Chris Morphew. His other books are so beneficial to kids as he answers their tough questions.
How Can I Be Sure What's Right and Wrong? has not disappointed me either. Mr. Morphew's conversational style of writing keeps you turning another page. His stories are really good and sometimes a little funny too.
The answer to this tough question is biblically based with plenty of scripture verses, thought provoking questions, and actionable steps to grow spiritually.
How Can I Be Sure What's Right and Wrong? will get your child doing a deep dive into their opinions of who really gets to decide what's right and wrong. Them? Their friends? Government? Society? God?
Mr. Morphew presents the Gospel message clearly and he teaches how they can be saved from their sin and learn to live right; the way God wants them to live.
How Can I Be Sure What's Right and Wrong? shows kids that their decisions will impact their life and God's purpose for them.
I highly recommend this book. It's a real thought-provoking subject, but Mr. Morphew does a great job breaking it down into bite-sized chunks.
This book would be a great benefit to any middle school aged, high schooler, or adult. Every church library and Sunday school class should have a copy.
Other Books in the Big Questions Series
Why Does God Let Bad Things Happen?
What Happens When We Die?
How Do We Know that Christianity is Really True?
About the Author
Chris Morphew is an author, teacher and school chaplain living in Sydney, Australia.
He has written over 20 novels for children and youth, including his six-book young-adult series The Phoenix Files.
Chris enjoys Mario Kart, obscure board games and superhero movies. He has been told he looks like Chris Hemsworth from the back.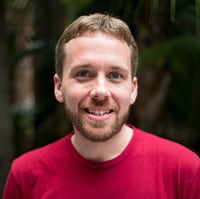 About the Good Book Company

The Good Book Company which is an international book publishing company was founded by Mr. Tim
Thornborough.

Their aim is to provide biblical and relevant resources that will encourage Christians and help them grow spiritually.

If you would like to follow The Good Book Company on social media:
https://www.facebook.com/thegoodbookcompanynorthamerica
https://twitter.com/thegoodbookusa
https://www.instagram.com/thegoodbookcompanyu_sal
https://www.youtube.com/c/thegoodbookcompany