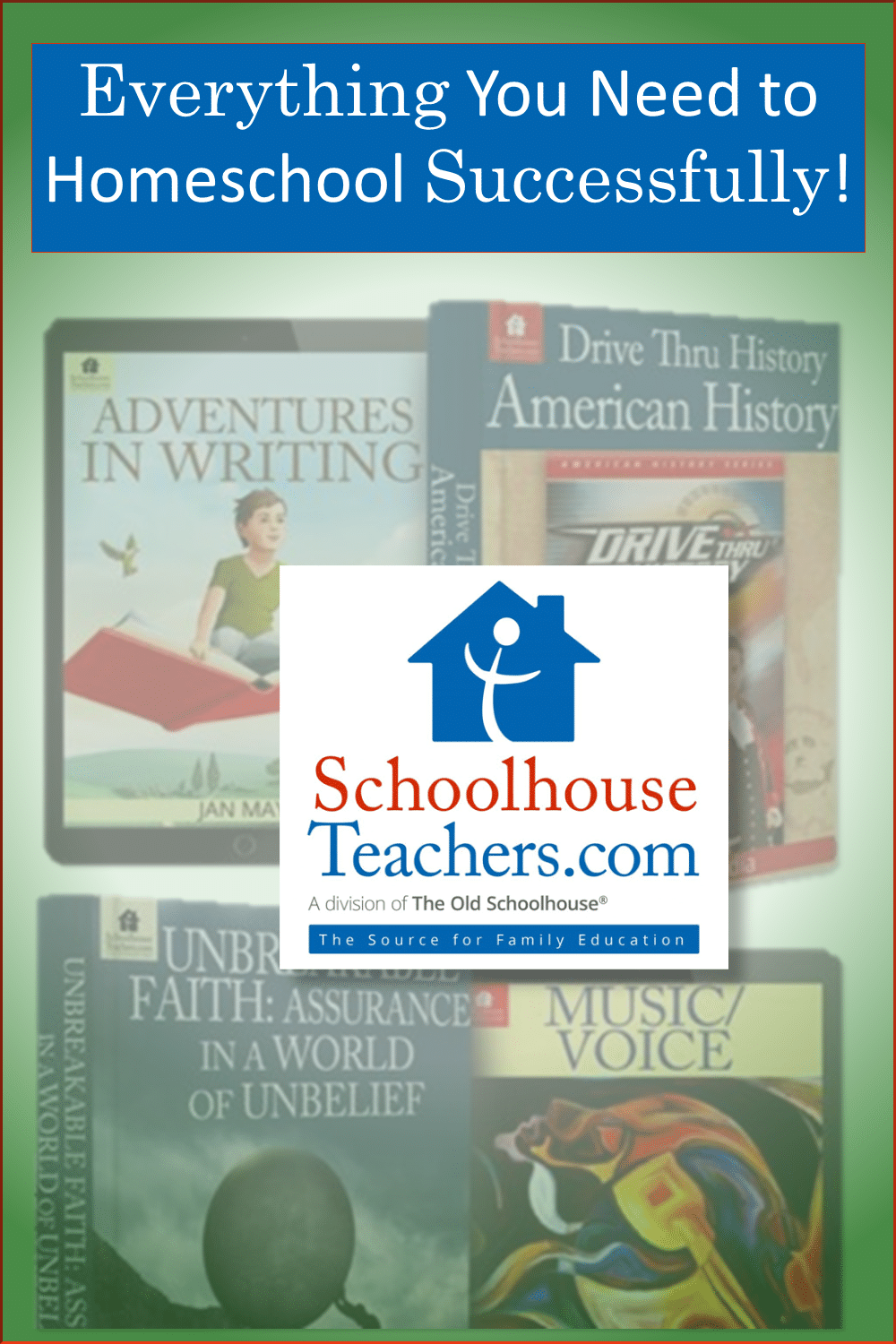 There's a zillion and one ways to homeschool your children, and if it works for you and your family, then you are doing it right. But I want to show you how you can homeschool your kids easily, without worry, affordably, with customizable courses from SchoolhouseTeachers.com.
SchoolhouseTeachers.com is the place to start. There are so many options with this family membership that you can really get a big bang for your buck. I don't say that lightly, because I'm the queen of all tightwads, but this really is a great site for your money.
Let's dive in to all that SchoolhouseTeachers.com has to offer, so that you can see it for yourself. Go ahead and use the Table of Contents list below to skip to parts that interest you most.
This post contains affiliate links for SchoolhouseTeachers.com. I never promote anything that I do not love and have not used for myself. If you decide to make a purchase with my link, I will get a small commission. Thank you very much.
SchoolhouseTeachers.com Classes and Courses
SchoolhouseTeachers.com has over 450 courses available. There are no textbooks to buy. You may have to purchase art supplies, craft supplies, or project supplies that your child wants to do, but that's it.
Classes are given in all formats. You have text only, audio only, video only, or a combination. SchoolhouseTeachers are working hard to add new classes, courses, and interactive components to keep kids engaged while giving them immediate feedback on their work.
More information on interactive classes will be below.
Here is the ultimate list of courses, for all grades and ages, in all formats available.
Ultimate List of Courses on SchoolhouseTeachers.com
Interactive Classes on SchoolhouseTeachers.com
Interactive courses are available free with your membership. Upon request, SchoolhouseTeachers.com will give you your own log in information to access the interactive courses.
Once you're signed in you have access to any interactive course. Special computer activities are what makes each of these courses fun and engaging. Each activity also gives you immediate feedback on your answers.
Parents are able to see a snapshot overview of their children's work, grades, and trouble spots on their own parent dashboard.
Types of activities include:
Memory games
Flashcards
Hotspot buttons
Drag and Drop
Crossword Puzzles
Fill in the Blanks
True/False
Multiple Choice
Short answer questions
Essays
Videos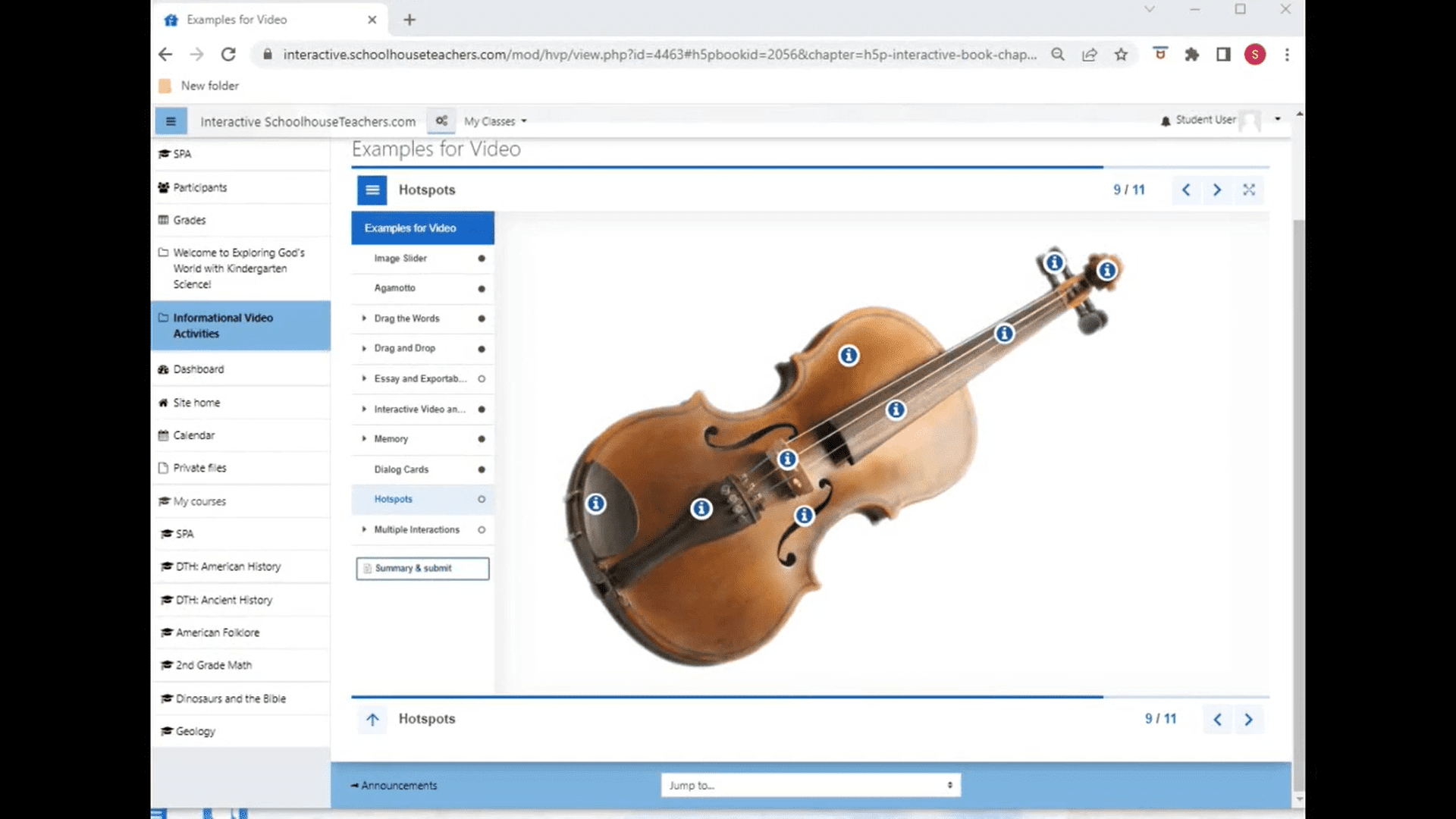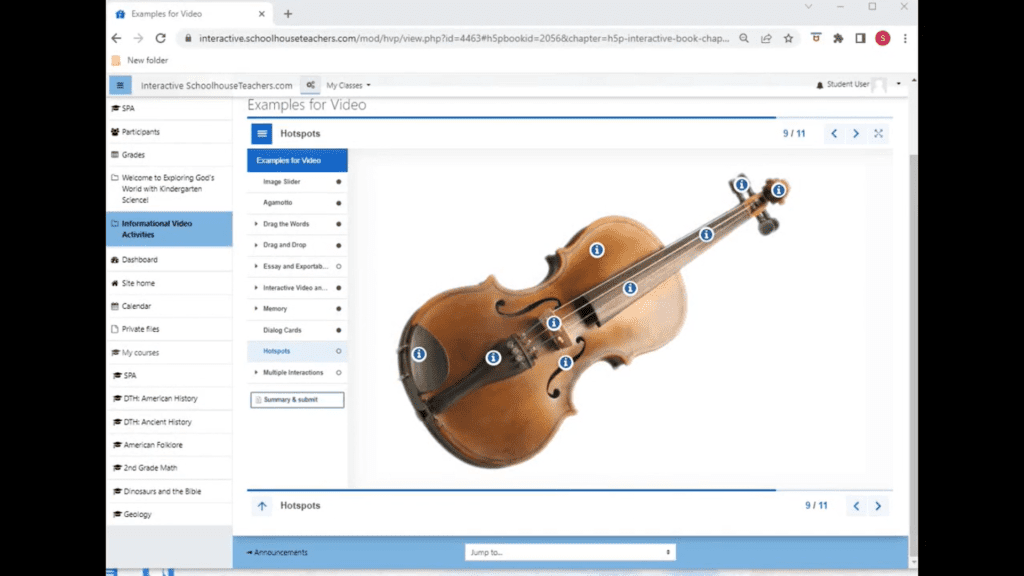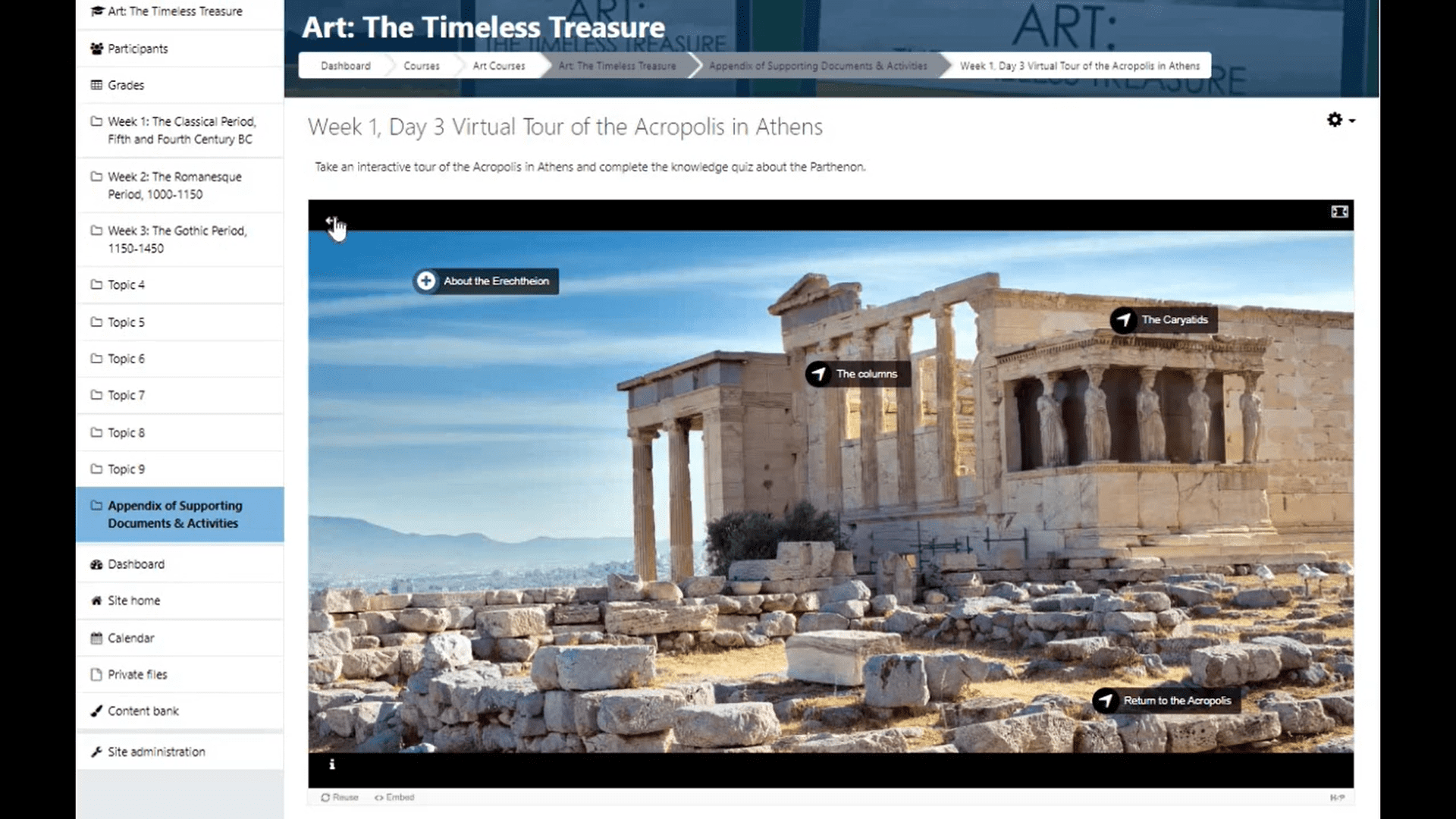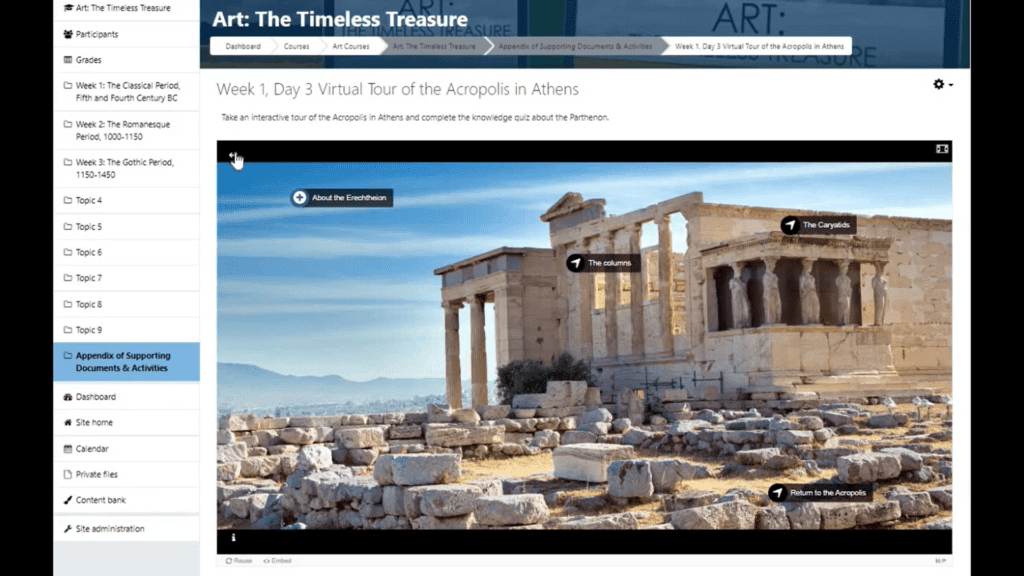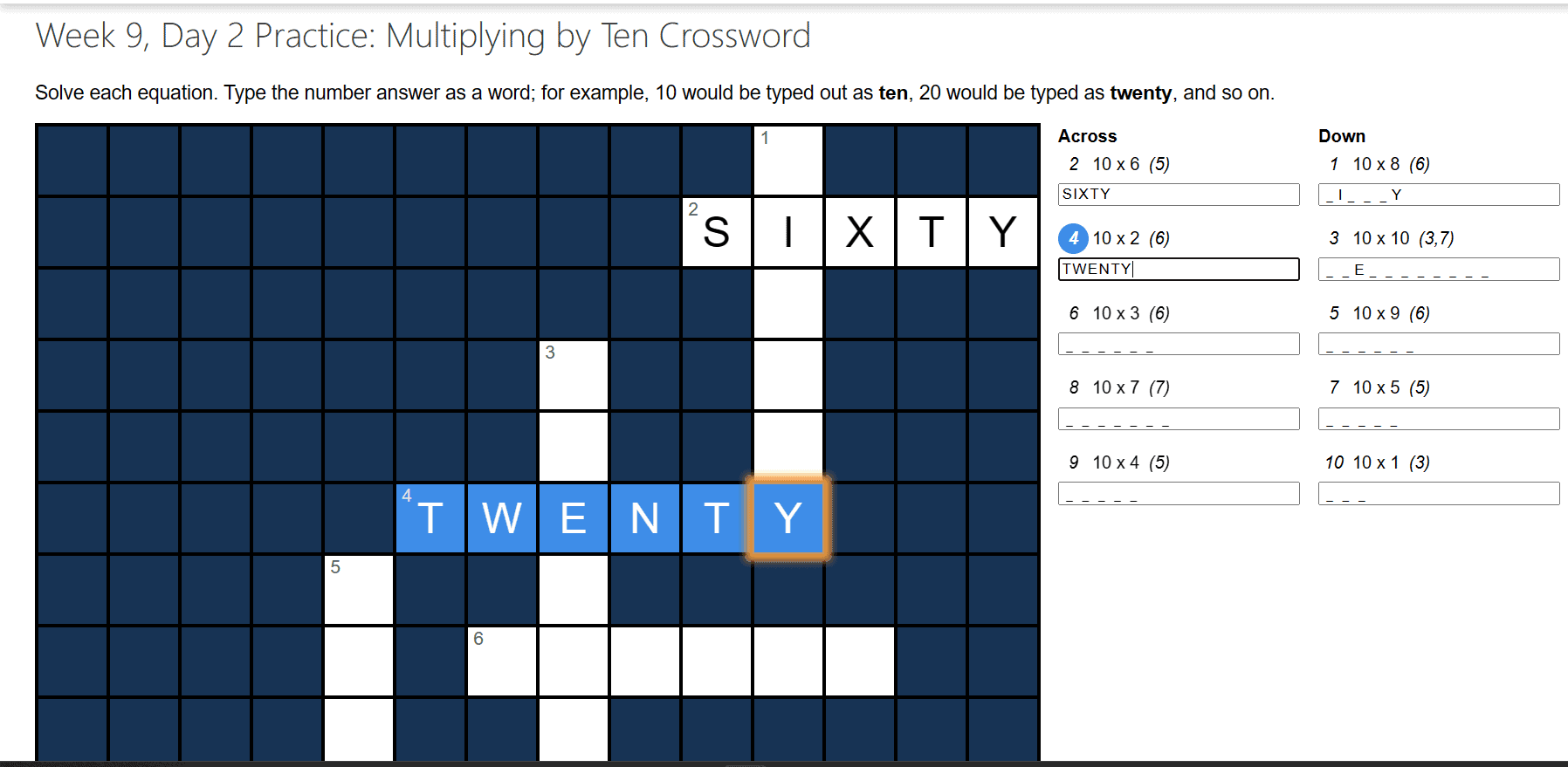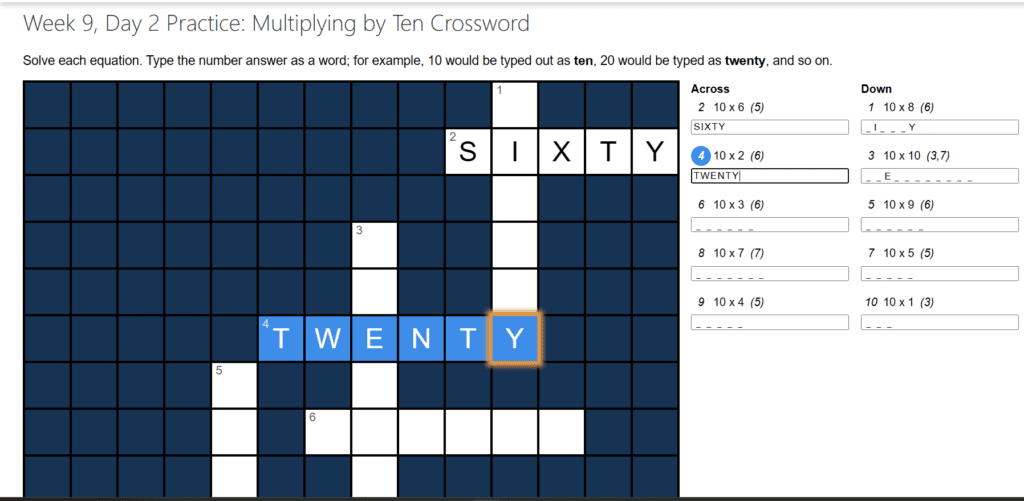 With all of these class options, you might wonder where you should start. SchoolhouseTeachers has made this incredibly easy. They have put together School Boxes. Let me introduce you to them.
School Boxes on SchoolhouseTeachers.com
School Boxes are available for every school grade. Each School Box is a list of courses and classes that have been chosen by SchoolhouseTeachers and are grade related.
School Boxes make it extremely easy to assign your child classes for the year. Assign them a School Box and they are ready to go.
But what happens if your son doesn't want to take a certain class on the School Box list? No problem, you can just assign him another class to take its place.
But what happens if the math class in my fifth grader's School Box is too hard for her? No problem, you can just assign her another math class that is on her level.
But what happens if my daughter finishes a class early? No problem, you can add any class that you want to your daughter's School Box, anytime throughout the year.
But what happens if my son doesn't get his classes finished within my school year time frame? No problem, as long as your membership is still active, your son can still access his classes even if it's during a vacation, holiday break, or summer season off.
Let me show you a few examples of some School Box lists.
Don't worry if these lists look incredibly long. Different courses and classes are varying lengths. Some may be only a few units, or 6 weeks, one semester, or the entire year. Remember also that not every class is done every day of the week.
SchoolhouseTeachers has it all mapped out for your child, giving him or her an entire school year of study covering all subject areas.
SchoolhouseTeachers Second Grade School Box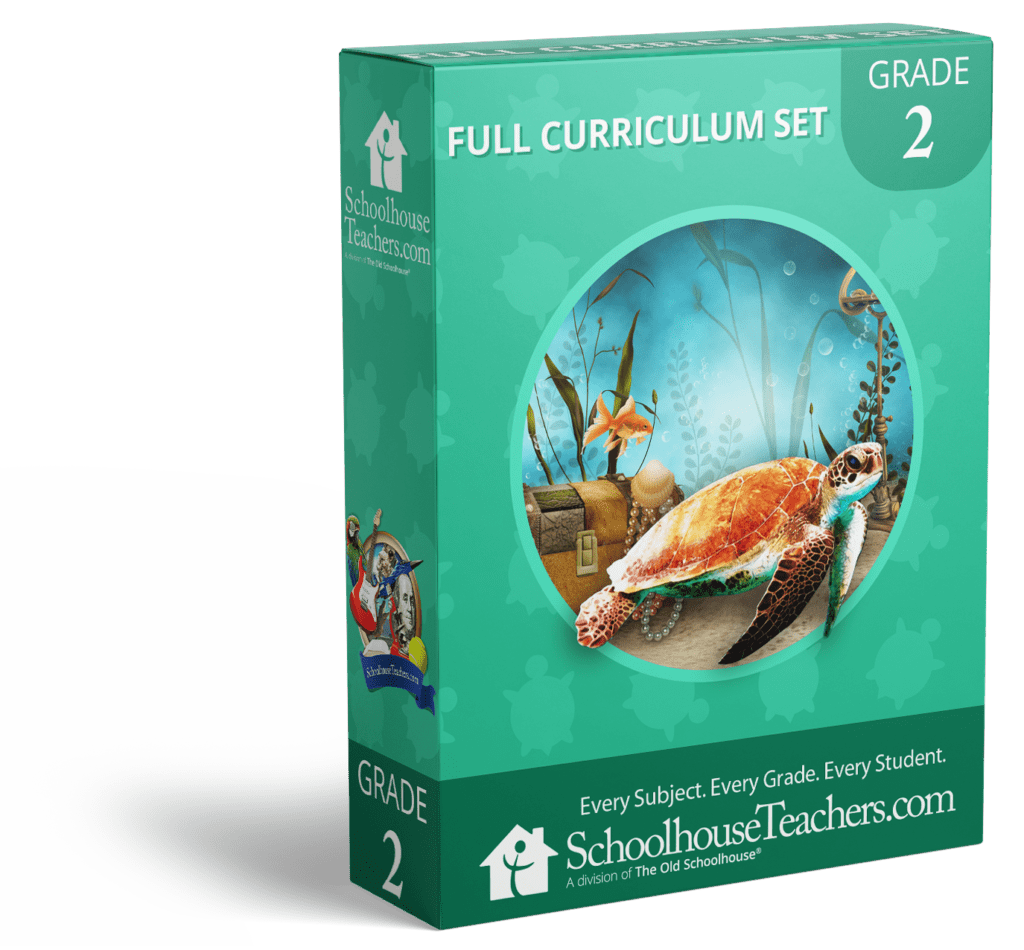 Stepping Up with Second Grade Math
Literacy Center
Daily Grammar – 2nd Grade
Little Language Arts
Everyday Games with Teresa Evans
Reading Remedies
Teaching Reading Through Play
Schoolhouse Spelling: Second Grade
Exploring God's World with Second Grade Science
Hands-On Notebooking: The United States
Medieval to the Renaissance: Elementary History
Growing Healthy in Second Grade
Home Economics
Good Food for You Unit Study
Exploring Elementary World Geography
All About Maps
All About the World
Foods and Food Production
Flag Etiquette
Growing in Citizenship in Second Grade
Elementary Economics for Second Grade
Music Theory II
Music Mania
Elementary Art
All About Art
SchoolhouseTeachers Fifth Grade School Box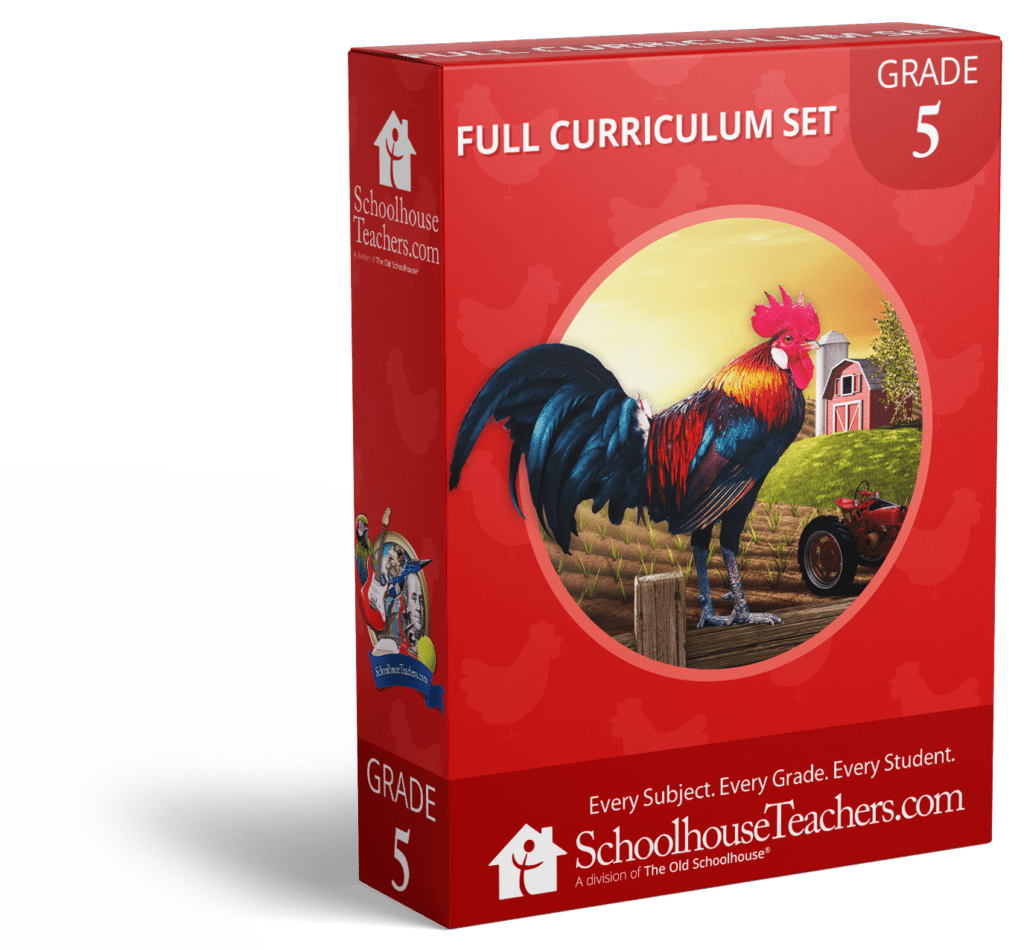 Steaming Ahead with Fifth Grade Math
Daily Grammar Fifth Grade
Loving Literature through Chapter Books
Navigating the World of Research
Lapbooking
Creative Composition
Sparking the Noggin
Simply Shakespeare
Schoolhouse Spelling: Fifth Grade
Exploring God's World with Fifth Grade Science
Introduction to Physics: Middle School
American History: Pre-Civil War to Reconstruction
America in the 1800's
Modern History for Elementary
Ancient World History
Classical History
Preventing and Responding to Emergencies
Lapbooking: Summer Safety
Ditch the Desk
All About Maps
All About the World
Wonders of the World
Western Hemispheres Social Studies
All About Careers
Elementary Economics for Fifth Grade
World Book Biography Center
Fun with Music
Everyday Easels
Achieving Art Success with ArtAchieve
Discovering Art History
SchoolhouseTeachers Eleventh Grade School Box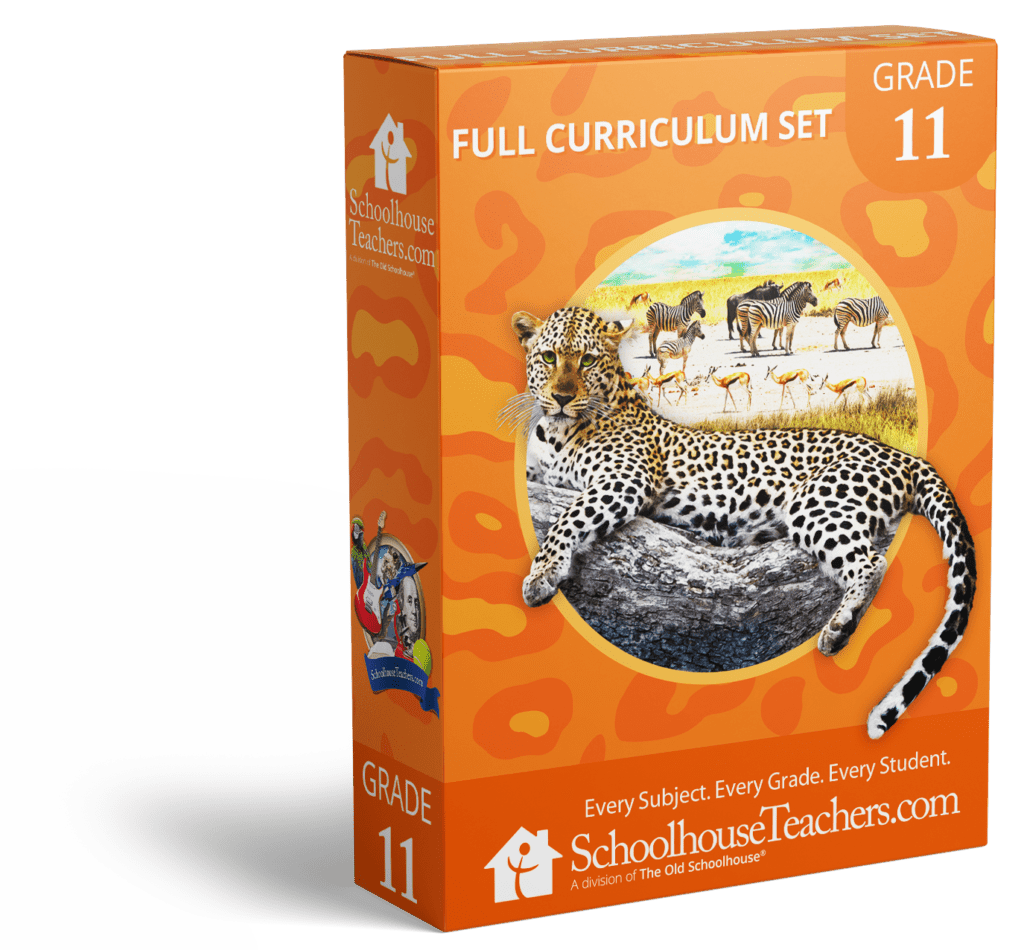 Schoolhouse Bible: Eleventh Grade
Trigonometry
Statistics
American Folklore
African American Literature
Benjamin Franklin Writing Method
How to Write a Resume
Schoolhouse Spelling: Eleventh Grade
Red Wagon Chemistry for High School
United States History: Exploration to the Present Day
250 Years of Exploration, Settlement, and Reformation: World History
Geography of the Bible
Studio Art for Teens
Art and History Interconnected
Digital Art and Product Design for Small Business
Can I Choose My Own Courses on SchoolhouseTeachers.com?
Creating Your Own Course List with SchoolhouseTeachers.com
SchoolhouseTeachers.com wants to give you everything you need to be able to individualize a course list for your child's school year.
Every course has a "Read More" page which gives you the course grade level, length of the course, and the Scope and Sequence outline.
Instead of clicking on every course title in the All-Courses list, here's my video on how I easily find my child's courses based on grade level, length, and class media.
Planning Resources
Schedulers
When you're putting together your own curriculum lists for your children, it helps to have some help!
That's where the planning resources come in. Using the above video on finding my favorite course charts, choose and print your style of scheduler. They have multiple to choose from.
You'll then be able to break down each course for your child and assign them to days/weeks/months according to the course recommendations and your family's schedule.
Schoolhouse SmartMama Planner
The SmartMama Planner is free when you become a member of SchoolhouseTeachers.com. This 111 page printable planner will help you be better prepared and stay organized.
Types of pages include:
Blank Monthly Calendars
Weekly Planner Pages
Household Budget Sheets
Curriculum Budget Sheets
Assignment Due Date Sheets
Course of Study Planning Sheets
Year at a Glance Planner Sheet
Yearly Goal Sheets
Smarter Goal Sheets
Educational Objective Sheets
Reading Log Sheets
Preschool Planning Sheets
Educational Activities for Preschoolers Sheets
Attendance Chart
Academic Transcript Template
Multiple Chore Charts
Prayer Journal pages for student and parents
SchoolhouseTeachers Member Only Events Calendar
and an index of support websites created by The Old Schoolhouse.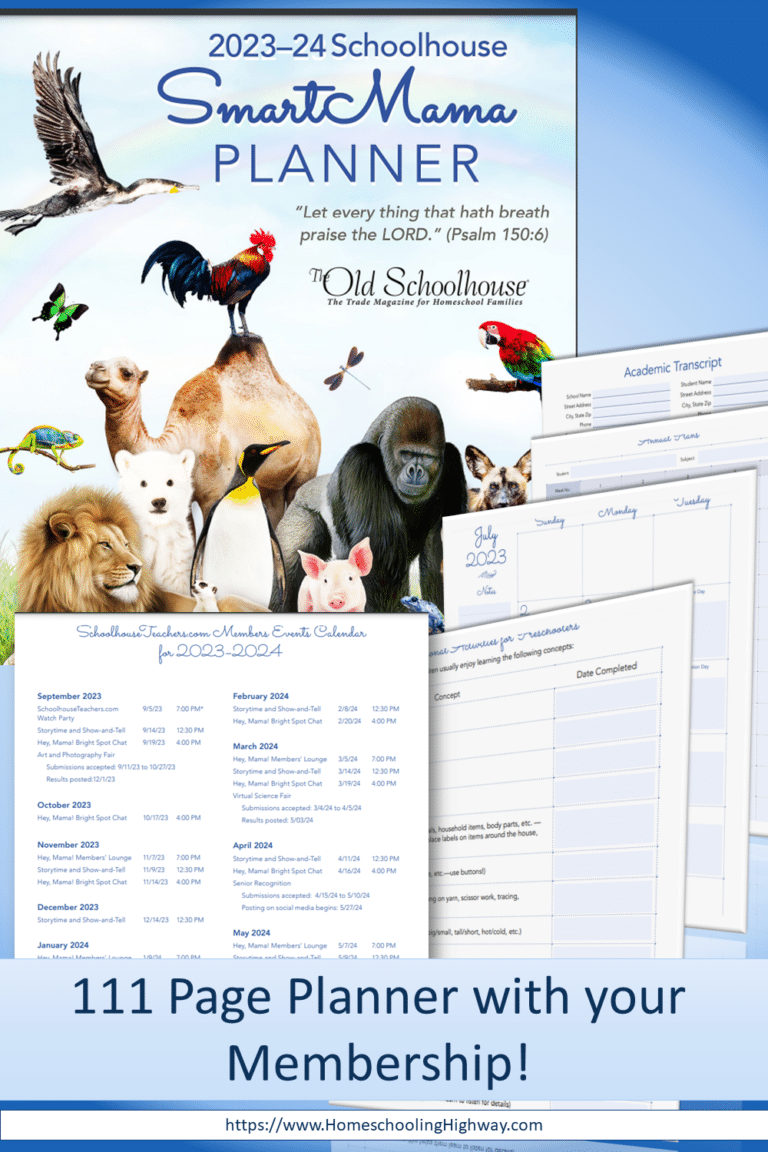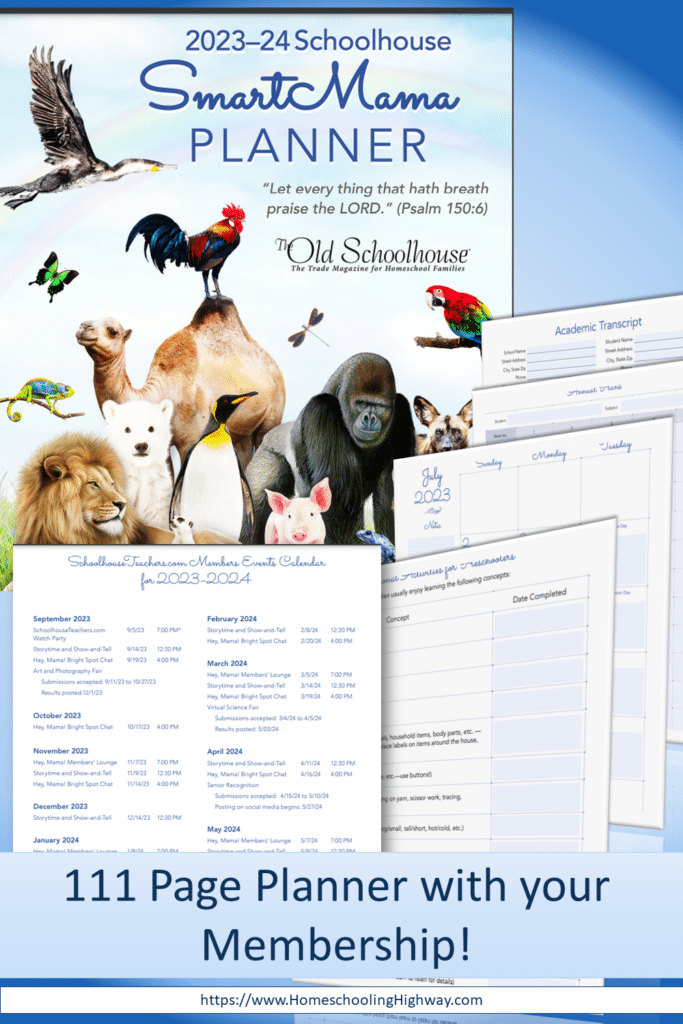 Additional Resources from SchoolhouseTeachers.com
SchoolhouseTeachers.com has so many resources that you and your family can take advantage of. For example, there's the Member Forum, Certificate Library, Tutorials, Help Charts, Focused Learning Centers, and a section just for Parents. We'll look at them a little closer below.
Member Forum
The SchoolhouseTeachers Member Forum consists of nine thousand members. You can find the link to the Facebook group under the Resources tab.
You can feel free to ask any question or start a conversation without the fear of being criticized. We're all travelling the same journey, so it's a great place to make new friends.
Certificate Library
The Certificate Library is a fun place to go. Between General certificates, Course Certificates, Pre-K/Elementary Certificates, Special Activity Certificates, and Graduation Certificates you're sure to find a certificate that will encourage and motivate your child to do their very best.
Feel free to personalize each certificate and print it!
Tutorials
Need a little extra help navigating the site? SchoolhouseTeachers has you covered.
In the Tutorial section, you'll find video tutorials on resources that you have access to. Don't feel overwhelmed, just watch a video and if that doesn't help then reach out in the forum or chat with support.
Help Charts
Do you like posters? Do you like your child to have quick access to some helpful reminders? Then help yourself to the Help Charts!
They're absolutely free. Choose a topic that suits your needs and go ahead and print it. Stick it on the wall or place in your child's notebook for easy access.
Now there's no room for excuses when they can't remember the capital city of Belarus!
Focused Learning Centers on SchoolhouseTeachers.com
Focused Learning Centers are composed of information, tips, tricks, printables, videos, ebooks, etc. that can help you teach your kids more effectively. The information is grouped according to topic.
Currently, there is a Literacy Center, High School Help Center, Physical Education Center, Holiday and Seasonal Content Center. We'll look at them each below.
Literacy Center
The Literacy Center helps you from the very beginning, giving you a skills list plus practice resources and tips to get your child reading. From holding a book correctly, to alphabetizing and comprehension this center has it all.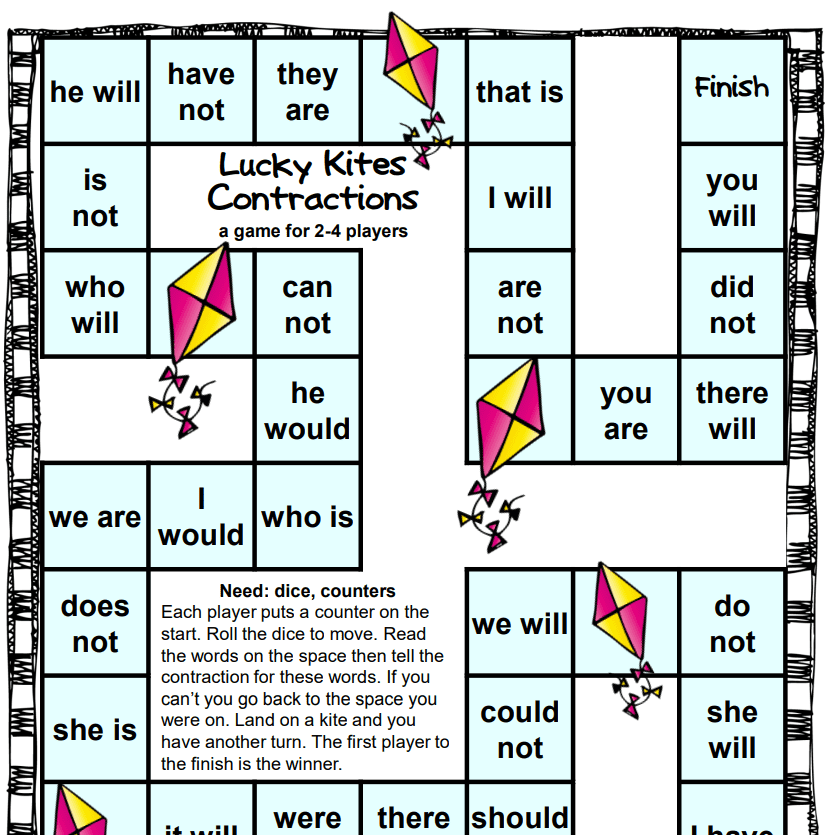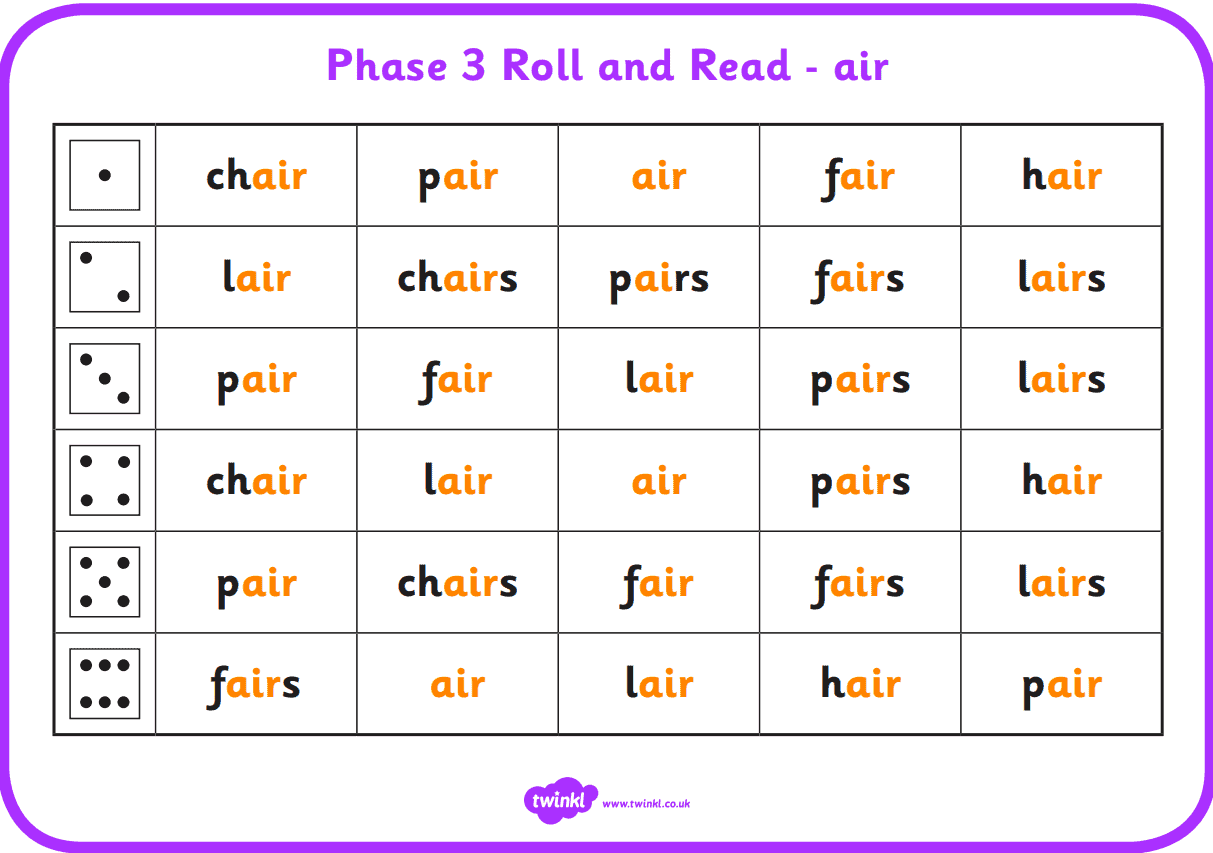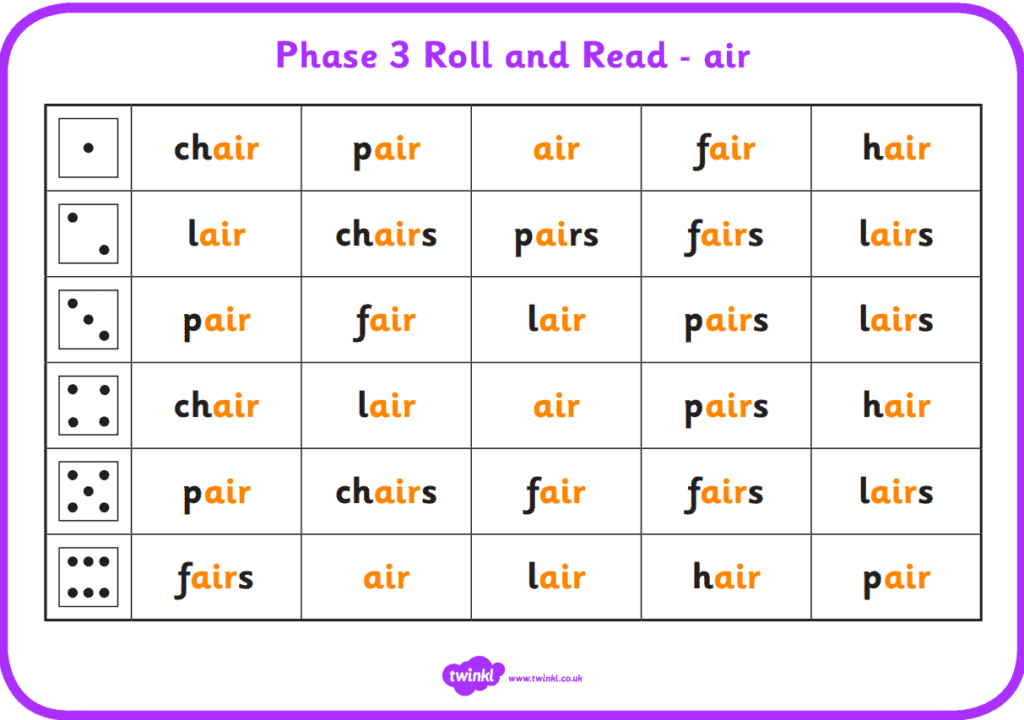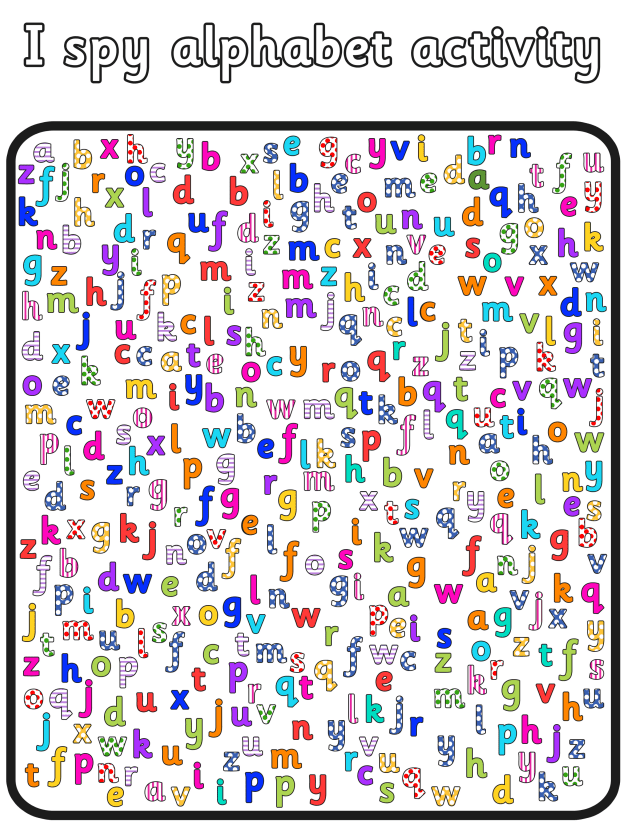 ---
Physical Education Learning Center
The Physical Education Learning Center is awesome. The introduction teaches parents how to assess fitness levels and set goals for their children.
Two skills lists are given. The first is for K-5th grade, and the second is for 6th-12th grade. Step by step directions are given for activities, skills, and fun games to play.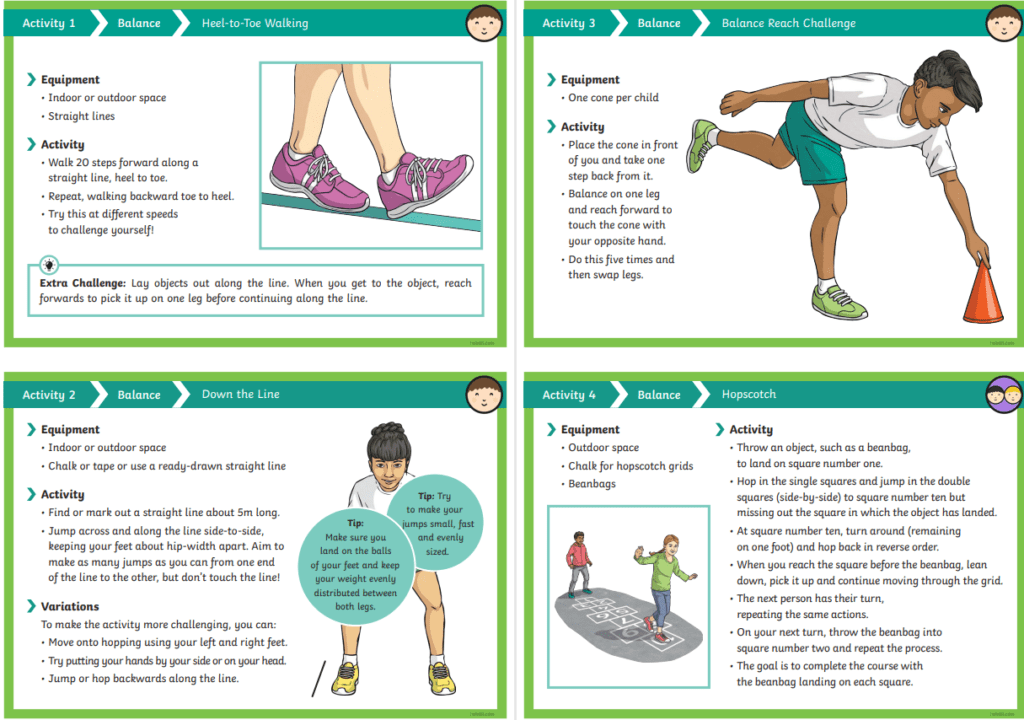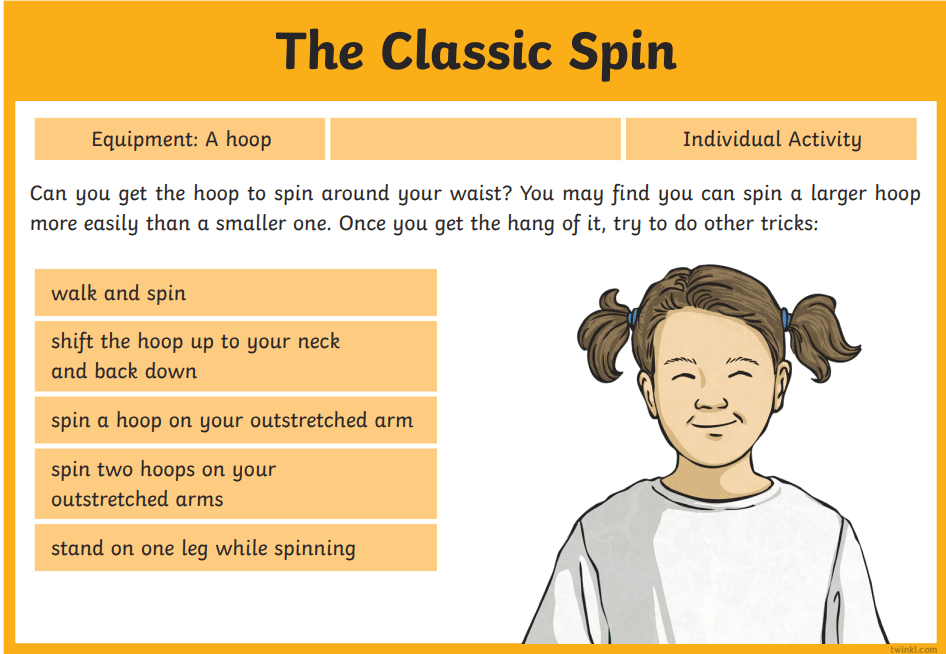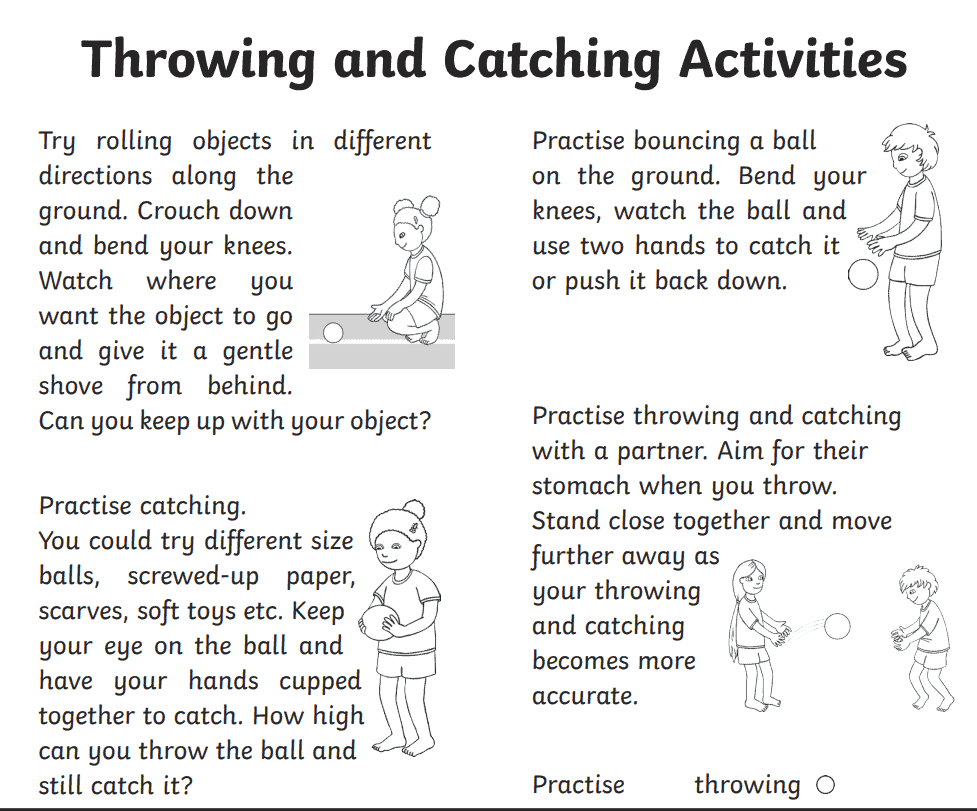 Also included in the 6th-12th grade list is resources for playing team sports. Game rules, moves, positions, and practice moves are made available in easy-to-understand posters and cards.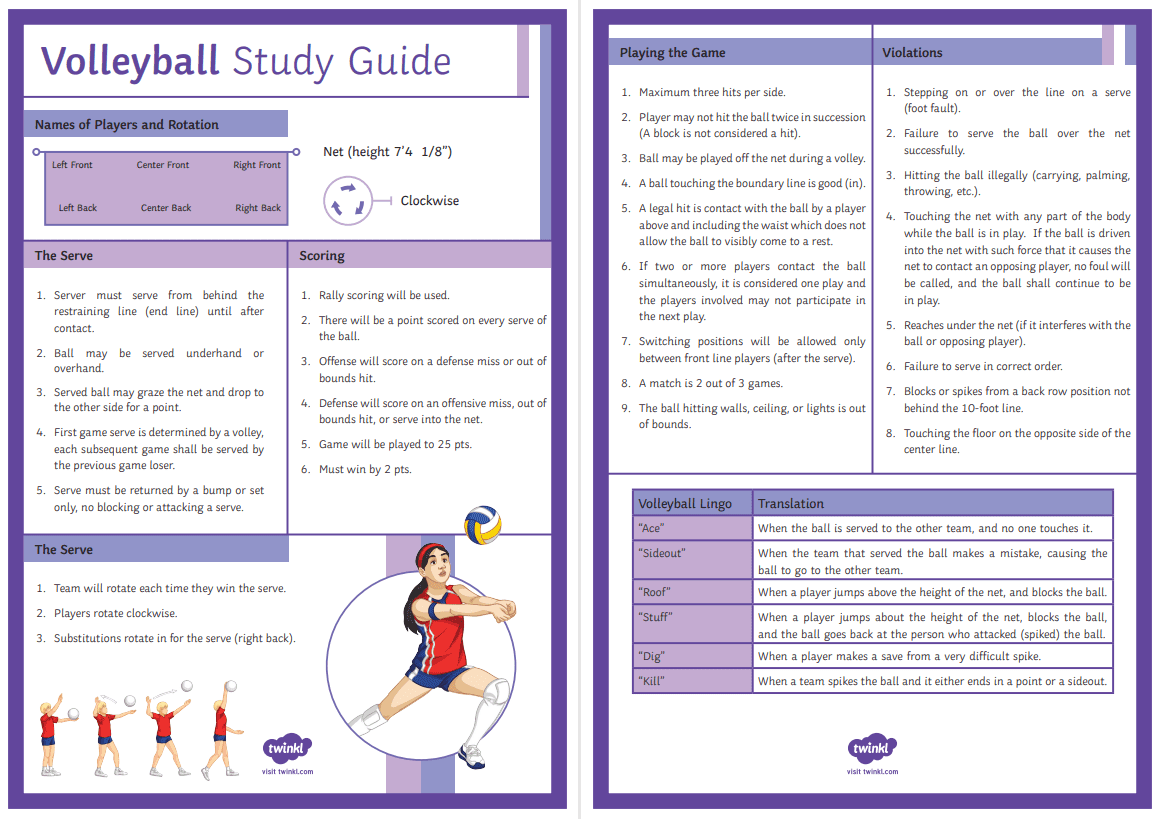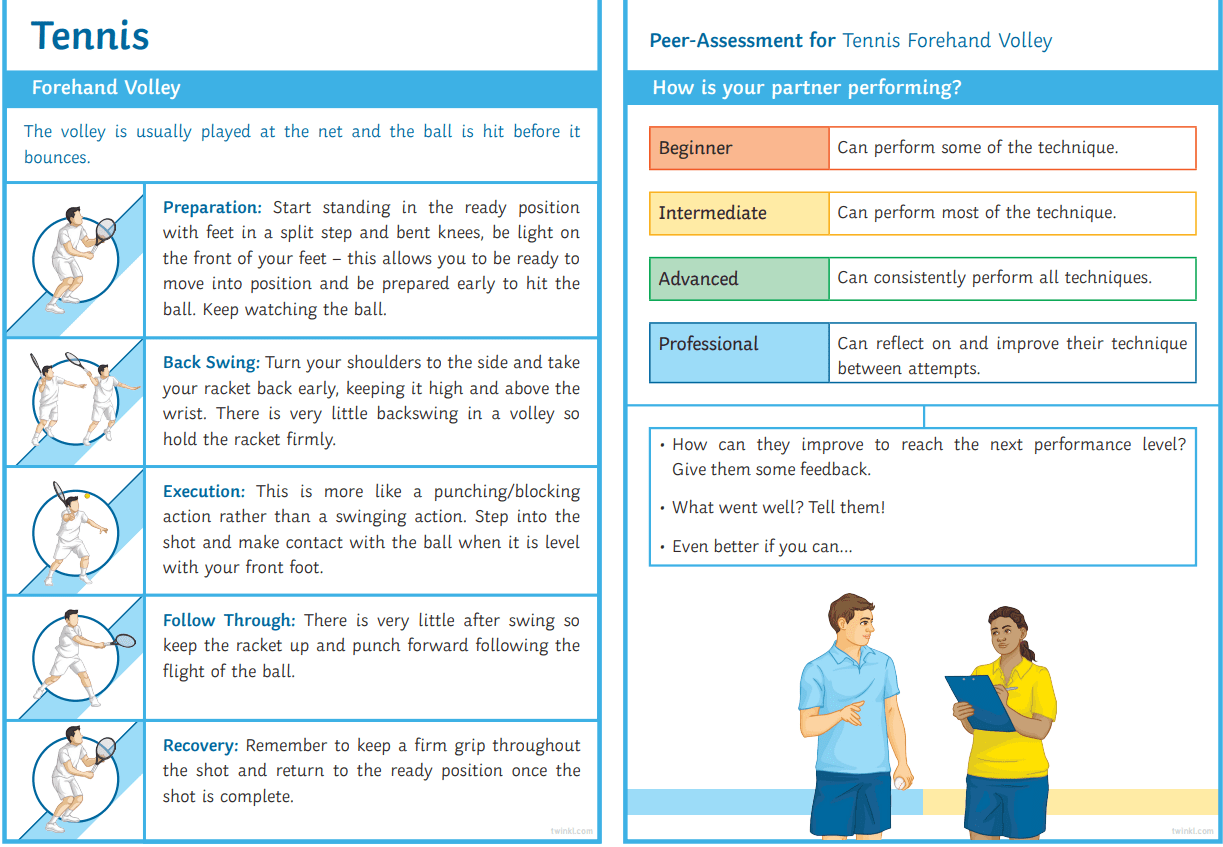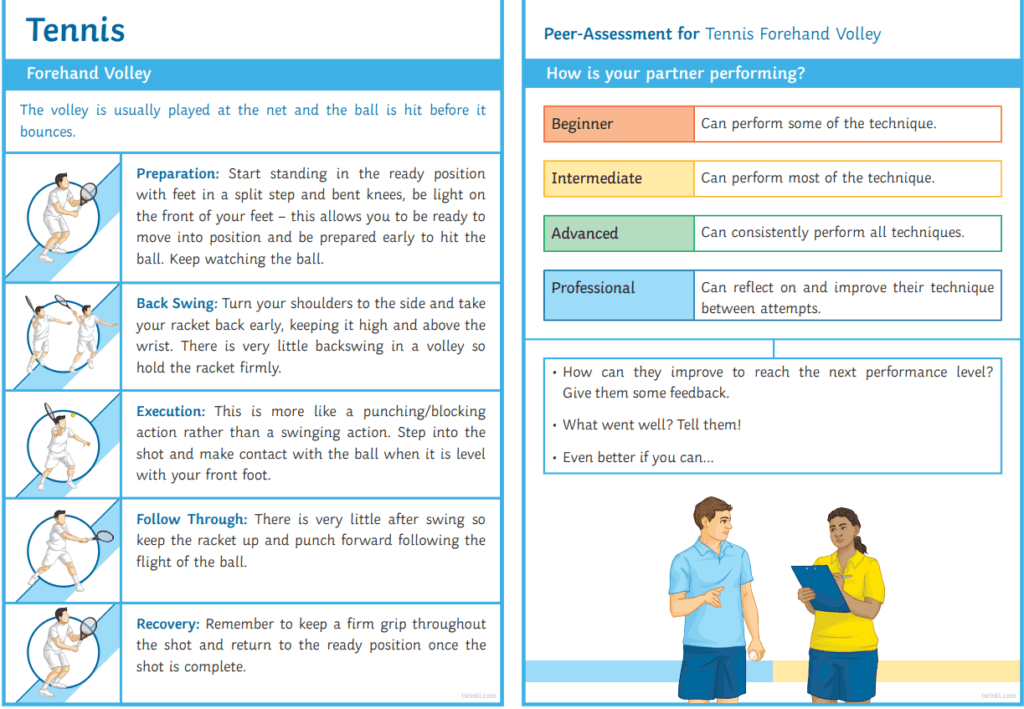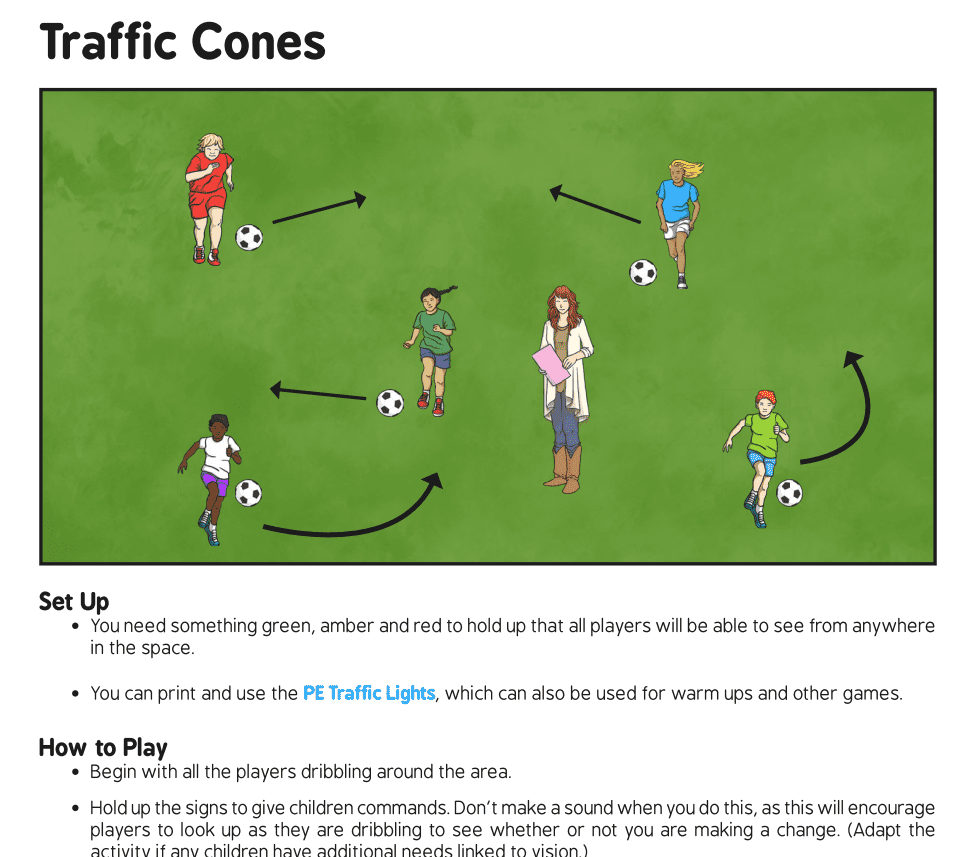 High School Help Center with SchoolhouseTeachers.com
For many parents homeschooling through the high school years can be daunting.
SchoolhouseTeachers.com provides plenty of high school assistance so that you can put your mind at ease. Whether your child is preparing for college or a career, SchoolhouseTeachers has the information you need.
Career exploration classes along with a ton of electives to choose from, your child can be educated in their area of interest.
For the college bound student, SchoolhouseTeachers provides a wealth of information on colleges, testing, transcripts, and step by step directions.
College Options Foundation
Membership to SchoolhouseTeachers.com gives you free access to Total College Success.
This resource includes:
Student Planning Guide
Essential Guide to the ACT
Essential Guide to the SAT
Choosing the Right College
College Admissions Process
Key Interview and Essay Skills
College Financial Aid
Scholarships
Military College Funding Programs
Creative Options
College Success
Zero Hour Threat interactive games to increase standardized test scores
Step-by-step guidance, expert tips, interactive test practice, videos, skills review, and more.
National Academic Homeschool Competition (NAHC)
The NAHC is a virtual competition for ages 12-18. This competition gives your child practice for taking the SAT and ACT.
Students compete against each other in three different age divisions. Monetary prizes are awarded to the top six students in each division. Physical products are given as prizes to the students in seventh to twentieth place.
Enrollment begins the summer before the school year begins, testing dates are scattered throughout the school year, and the championship results are published at the end of the school year.
---
Parents:
Parents have access to everything above, plus additional items below.
Schedule Builders
Applecore Recordkeeping System for Course Trackers, Grade Reporting, Report Card Creation, Attendance Records, Portfolios
Scope & Sequence Recommendations for Each Grade Level
Special Needs Help
Encouraging Articles, Devotionals, and Family Stories
Cleaning, Crafting, Food, Organization, and Self-Reliance Tips & Tricks
Marriage & Family Helps and Ideas for Parenting Tips, Game Nights, Baby Beginnings and more
Teaching Helps and Tips for Art, Finances, Home-Ec, Language Arts, Learning Styles, Math, Special Needs, and Teenagers
High School Help with Transcripts, SAT/ACT, Scholarships, and more
College Resources and Ideas for Parents and Students
Career Exploration
Career Center Reference Guide for Future Career Goals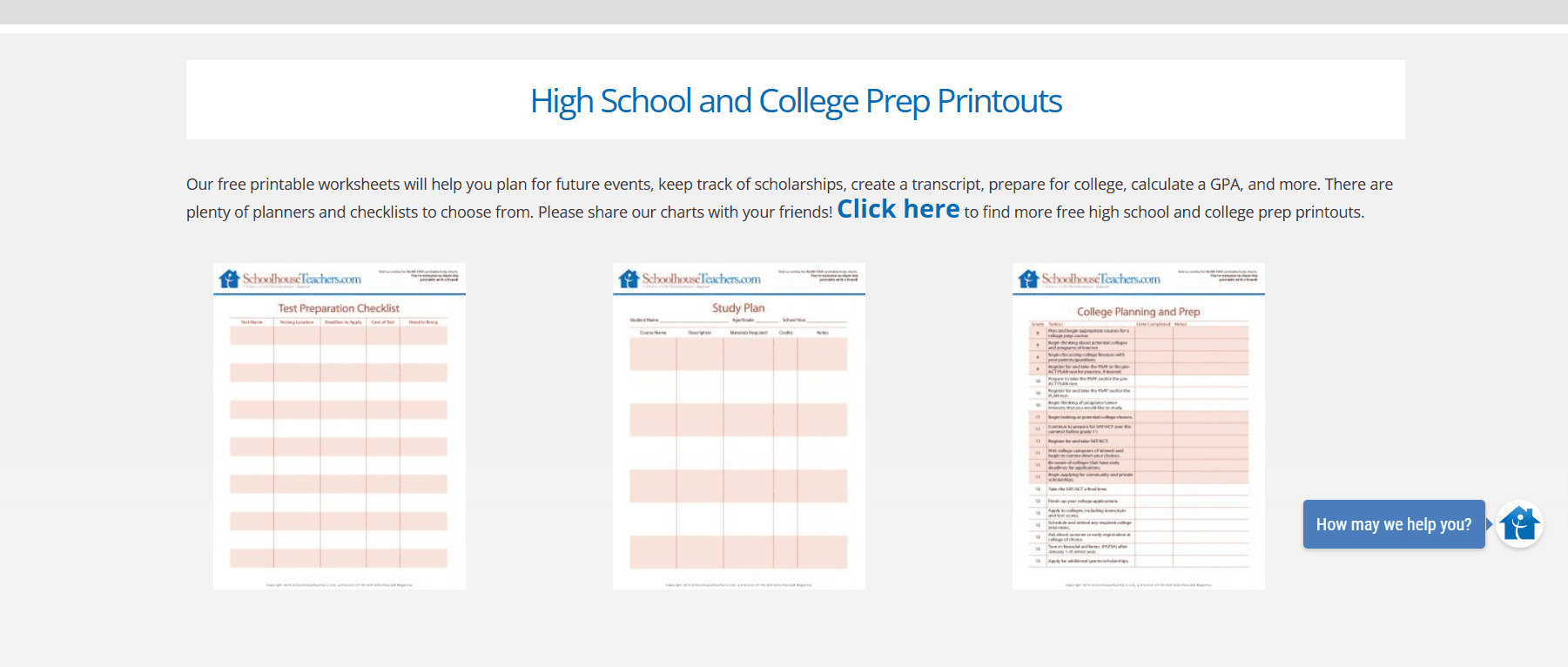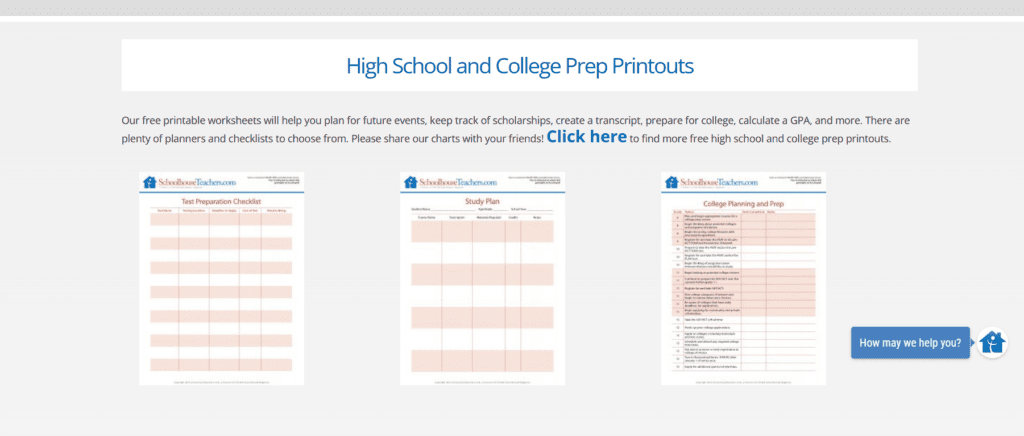 The Parent eBook Library contains more than 40 ebooks on various topics such as Homeschooling and Adoption, Communicating with Your Child, Charlotte Mason, Grading, Home & Garden, Finances, and much more.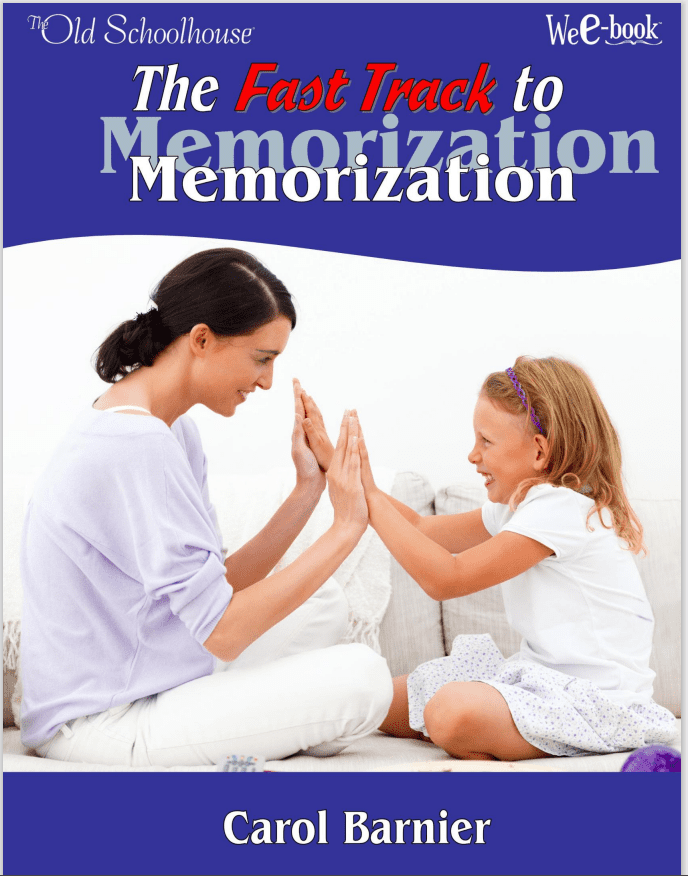 ---
Special Needs courses are available for parents which covers topics such as goals, technology, dyslexia, disabilities, diagnostic evaluations, behavioral and social skills, encouragement, learning styles, and more.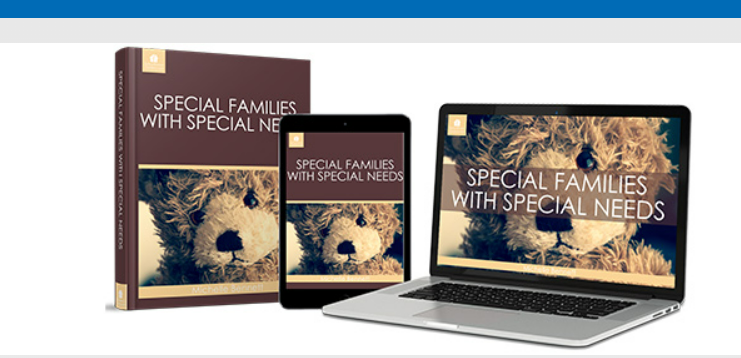 ---
Listen to past expert speakers!
MP3 and Videos of past Schoolhouse Expo speakers on topics such as Encouragement, High School, Preschoolers, Art and Art History, Marriage and Family, Using Apps in Your Homeschool, Exploring Earth and Sky and more.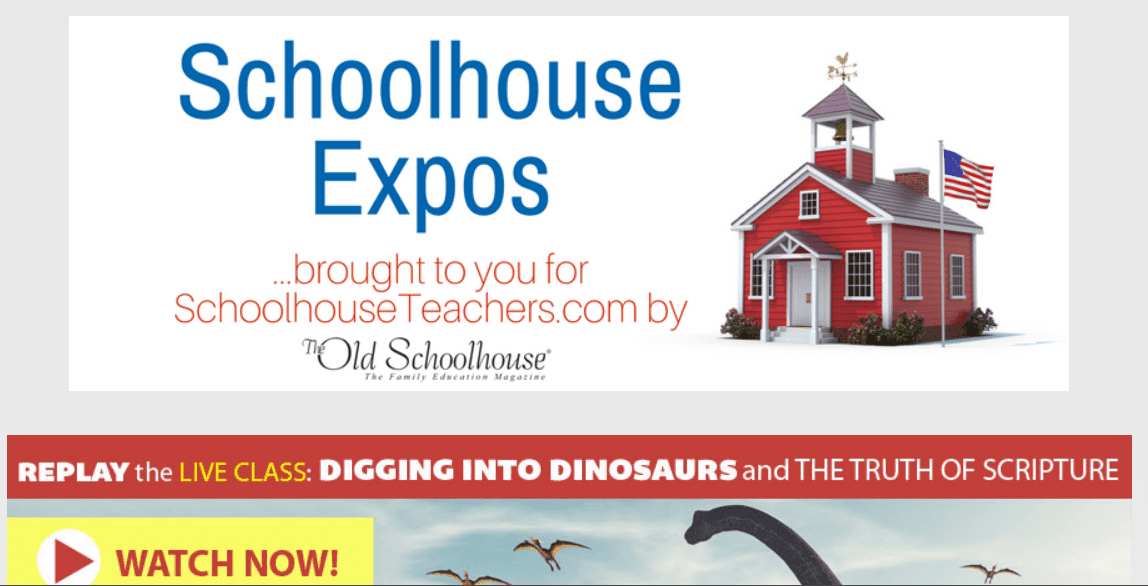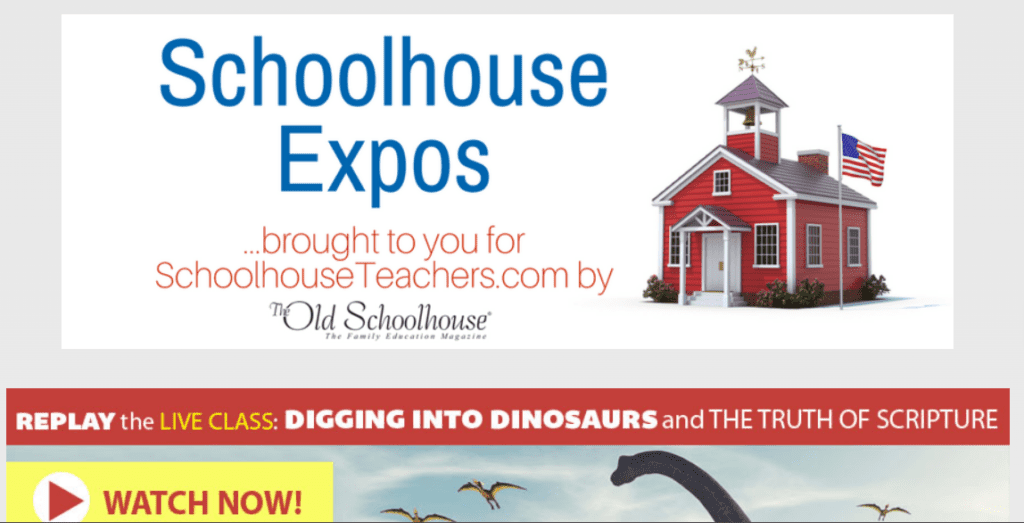 ---
Make life easy with your menus already planned for you.
A whole year of recipes for breakfast, lunch, dinner, snacks, and desserts.
How much better can it get?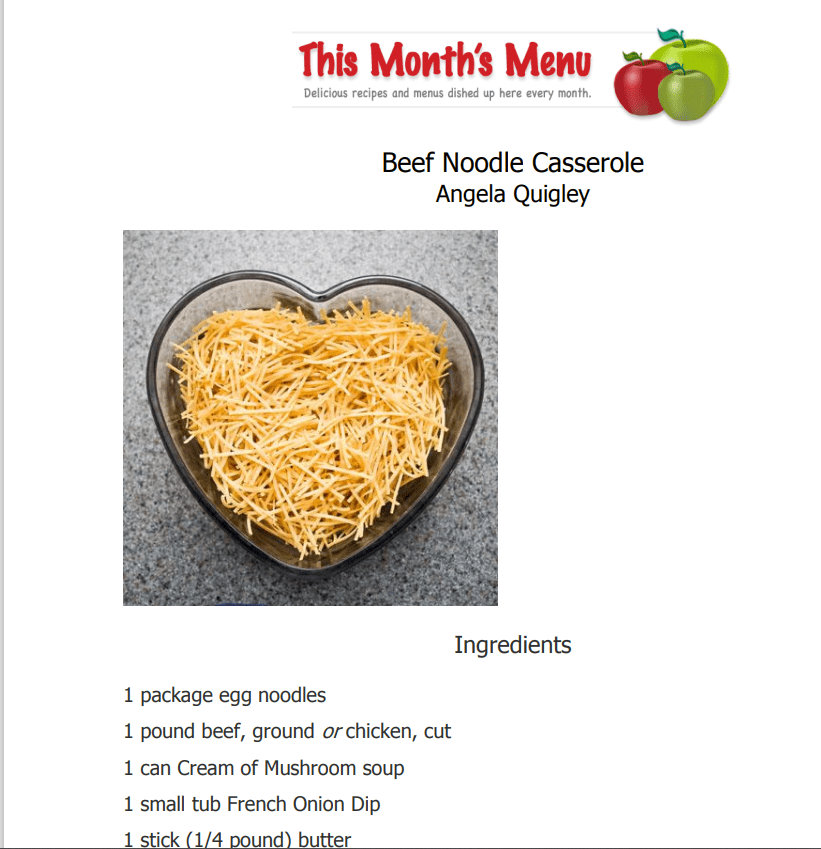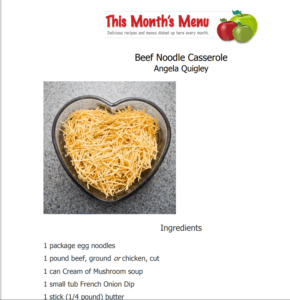 ---
The Old Schoolhouse Magazine.
With your membership you can request free physical copies of this quarterly magazine delivered directly to your door. You can also see the present copy as well as all past issues digitally. Tons of resources, tips, ideas, stories, and information right at your fingertips.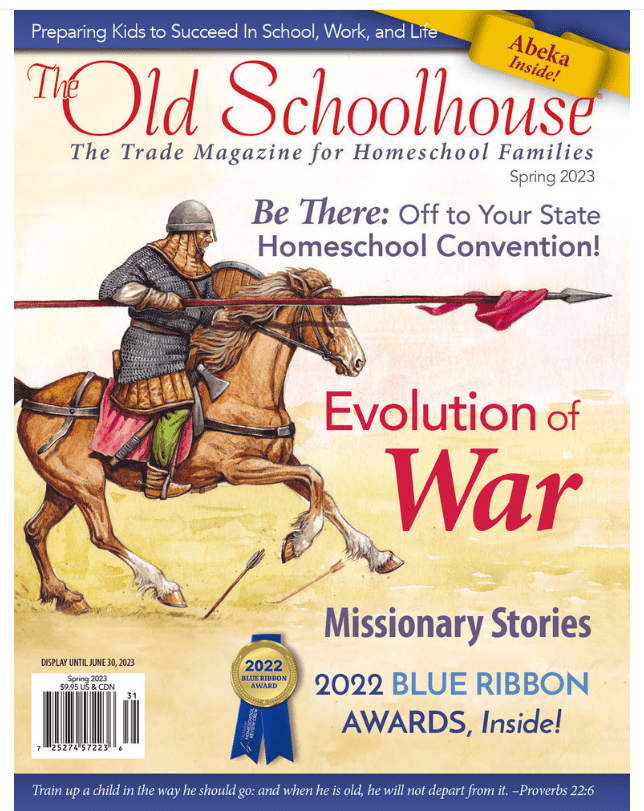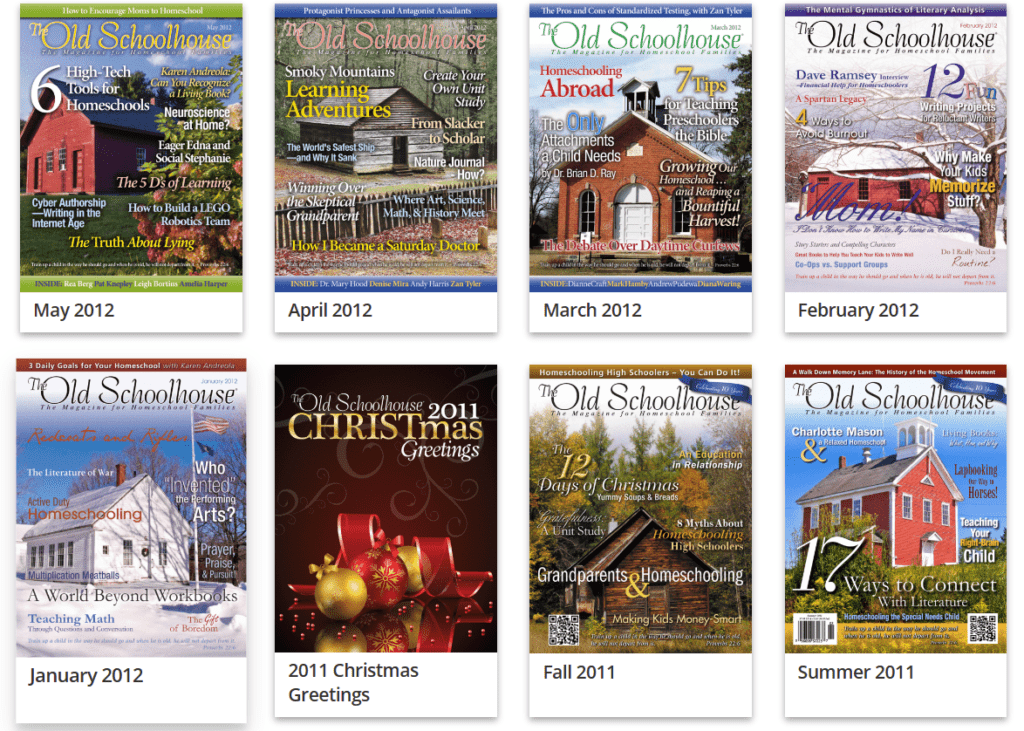 ---
Streaming Videos
Lessons with videos can really help kids retain information and make things come to life.
SchoolhouseTeachers.com gives you access to over 400 videos in a wide range of topics. You can either choose your subject area or learning age to watch Christmas movies, Easter movies, see the Holy Land, or watch a science experiment.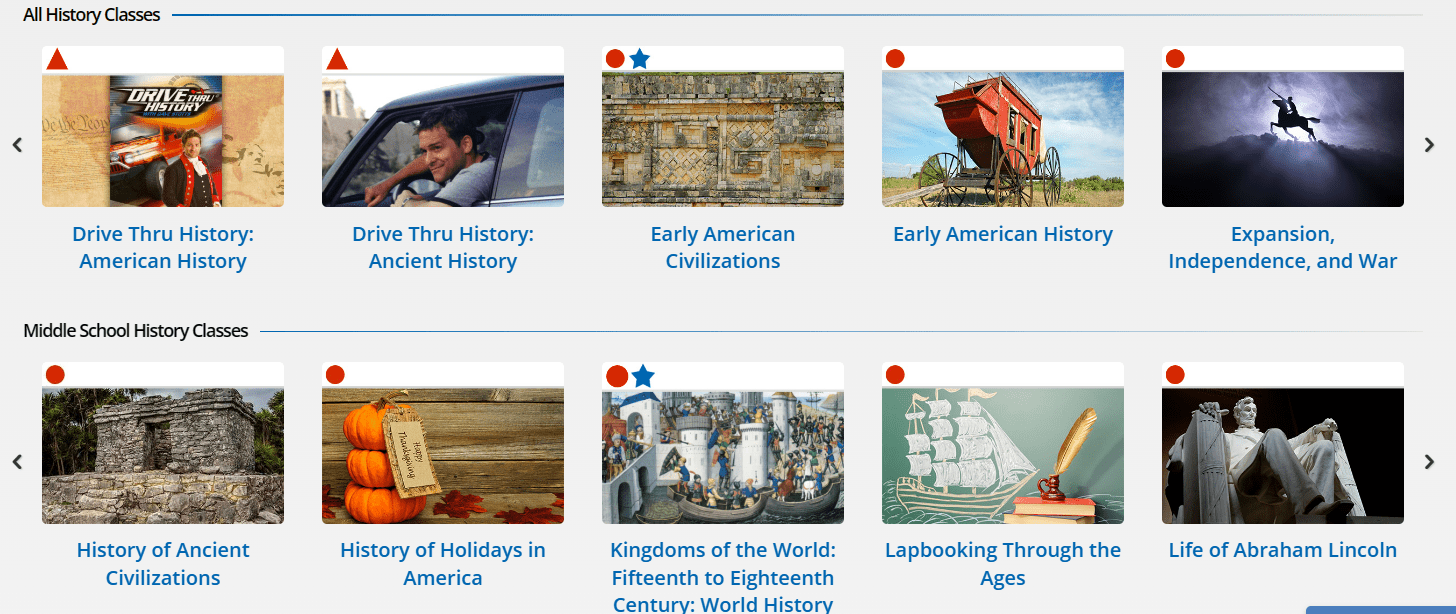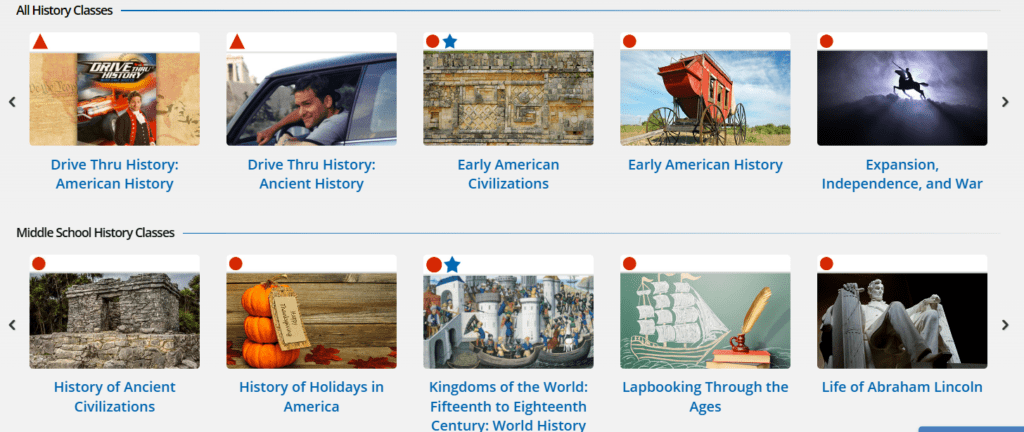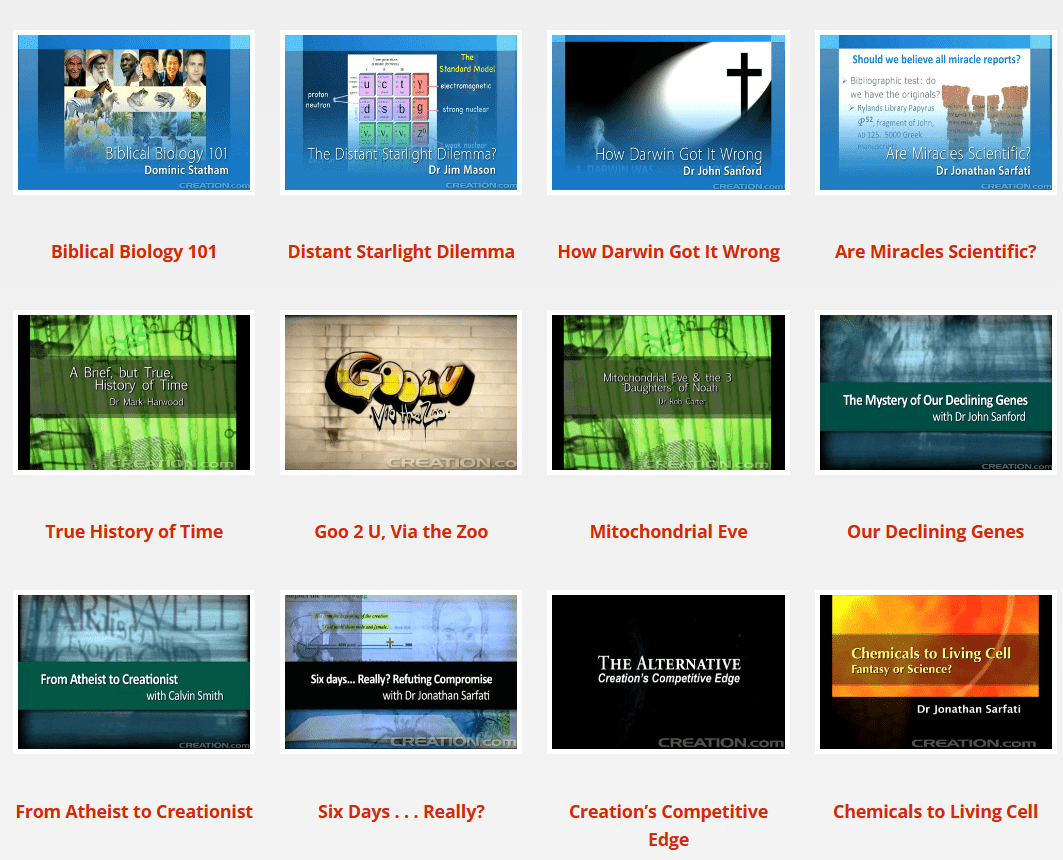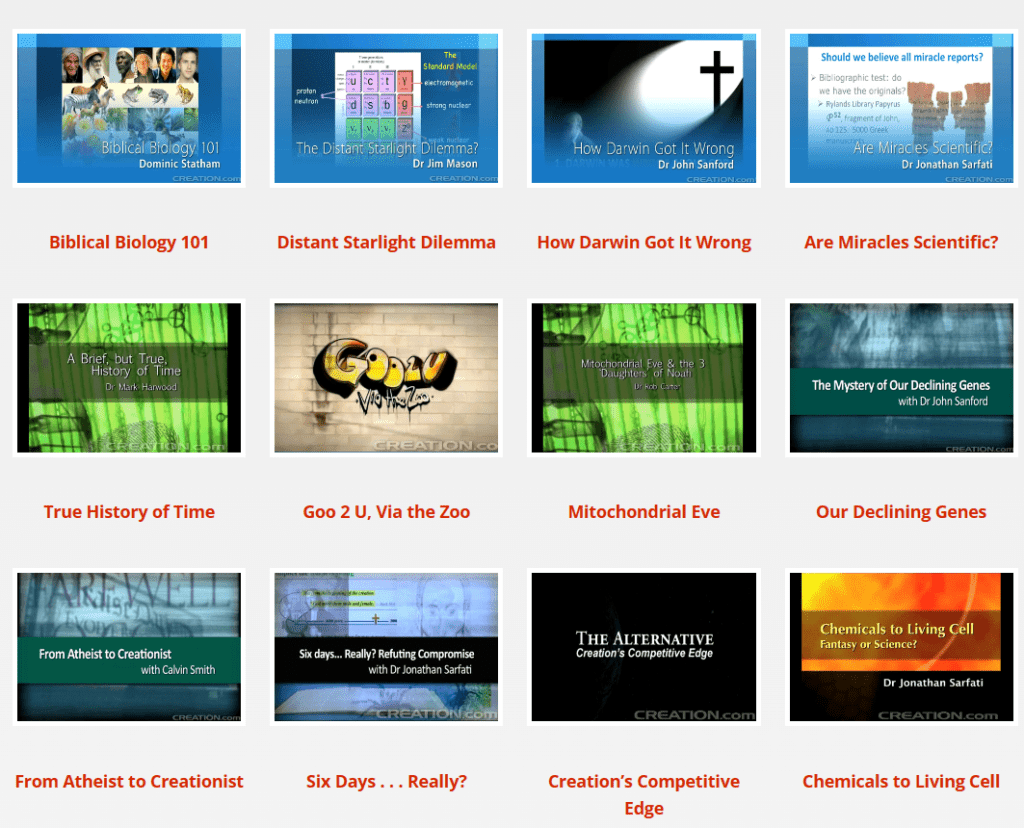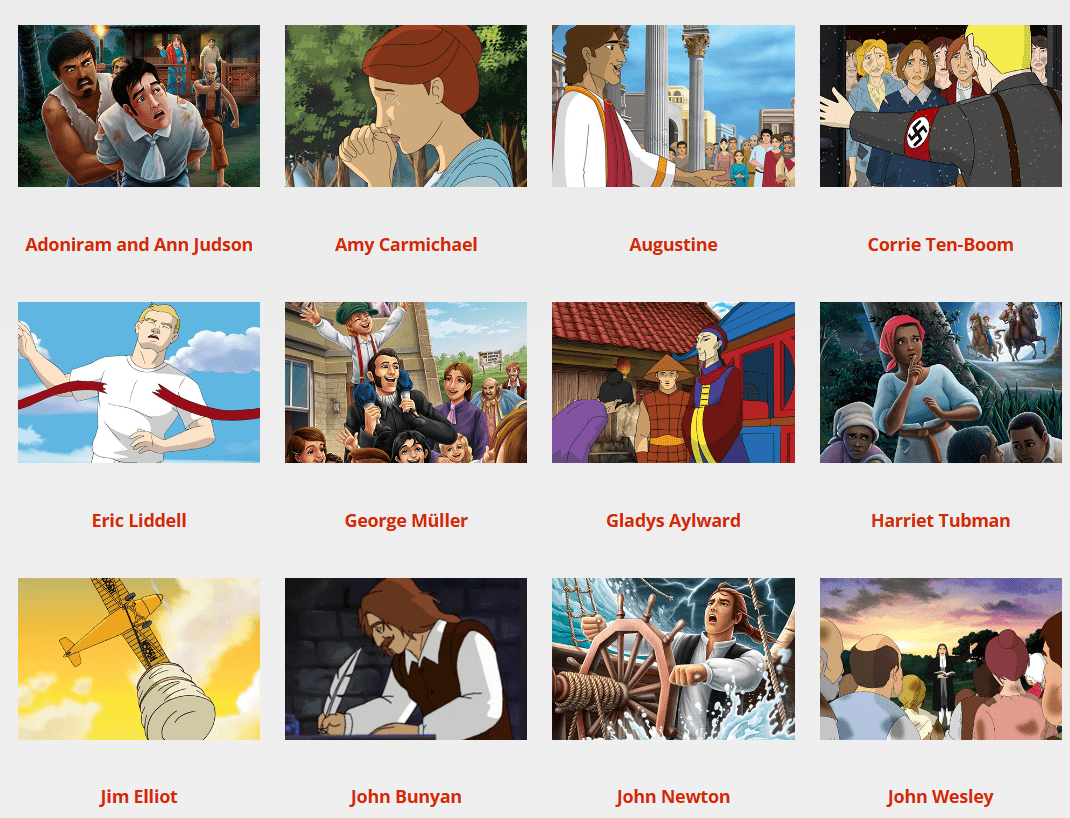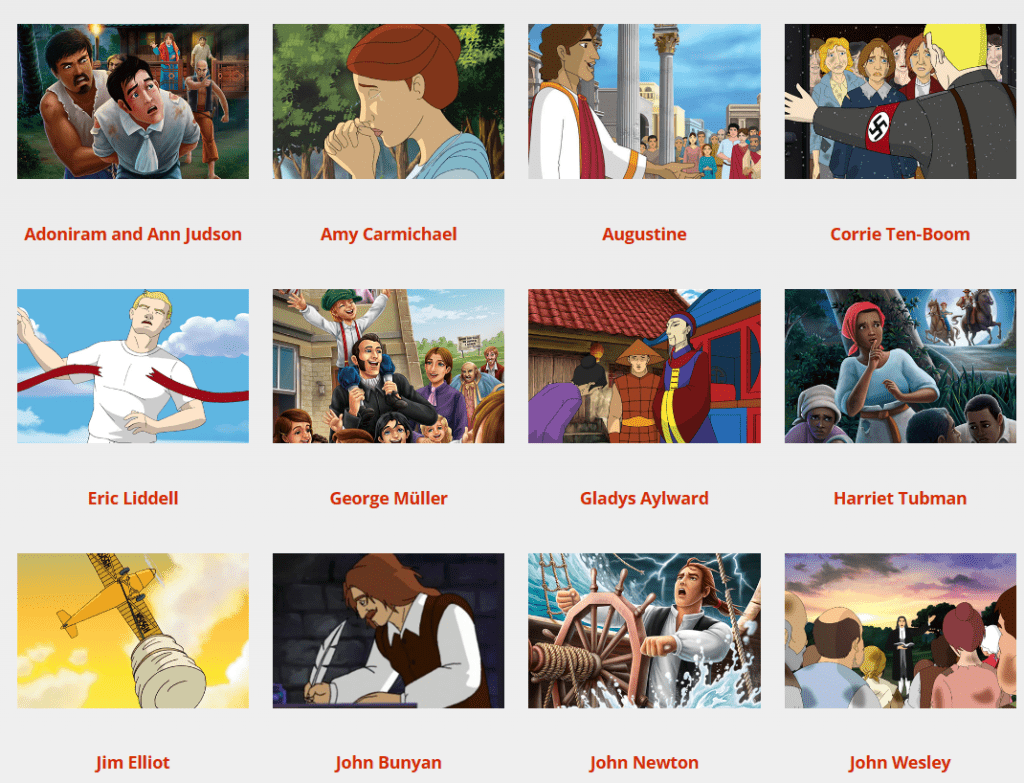 World Book
Your membership to SchoolhouseTeachers.com gives you access to eight World Book Libraries.
Each library has its own area of focus.
Early Learning Resources (Infant – Kindergarten)
Kids Resources (1st Grade – 5th Grade)
Student Resources (6th Grade – 8th Grade)
Advanced Resources (9th Grade – 12th Grade)
eBooks for all Grades
Timeline Library (3rd – 12th Grade)
Discover Library (5th – 8th Grade)
Spanish Library (K-4th Grade)
Early Learning Library
The Early Learning library introduces children to the world around them with games, stories, songs, nursery rhymes, videos, and printable activities.


Kids Library
The Kids library for first through fifth grade consists of puzzles, crafts, biographies, animal articles, science projects, maps, flags, and videos.


Student Library
The Student library for sixth through eighth grade includes more than 40,000 articles. Interactive maps and atlases, a biography center, research tools, trivia quizzes, and behind the headline stories are also available.


Advanced Library
The Advanced library for high schoolers and adults is full of resource guides, images, videos, animations, Back in Time articles, interactive atlases, Webquests, and world newspapers.


eBook Library
The eBook library contains hundreds of titles for all ages.


Timeline Library
I love timelines. This Timeline library covers all sorts of topics for third graders and up.


Fun Stuff Library
The Fun Stuff library contains activities such as science experiments, learning games, videos, primary source lessons, and so much more.


Customer Service and Support
SchoolhouseTeachers.com has different options for how you can reach their staff the best. Choose between phone, email, and chat. Plus, you can always ask inside the member forum.
Pricing for SchoolhouseTeachers.com
First, SchoolhouseTeachers.com is a membership-based site. They have two membership plans with two ways to pay for your membership. The first plan is for PreK-8, and the second is for PreK-12 and you can pay either an annual subscription fee or a monthly subscription fee.
With the PreK to grade 8 membership you do not get access to high school level courses.
Right now SchoolhouseTeachers is running a great sale for PK-12 from now till 8/31/23. The annual membership price is $269.97.
Remember, you only need one membership for your entire family. If you have three children within the ages of K-12 you only pay $269.97.
If you have eight children, you only pay $269.97.
It's a really good deal since everything is customizable to fit each student. Plus, parents can take courses and watch videos too!
For more information and to see the website for yourself just click here. SchoolhouseTeachers.com