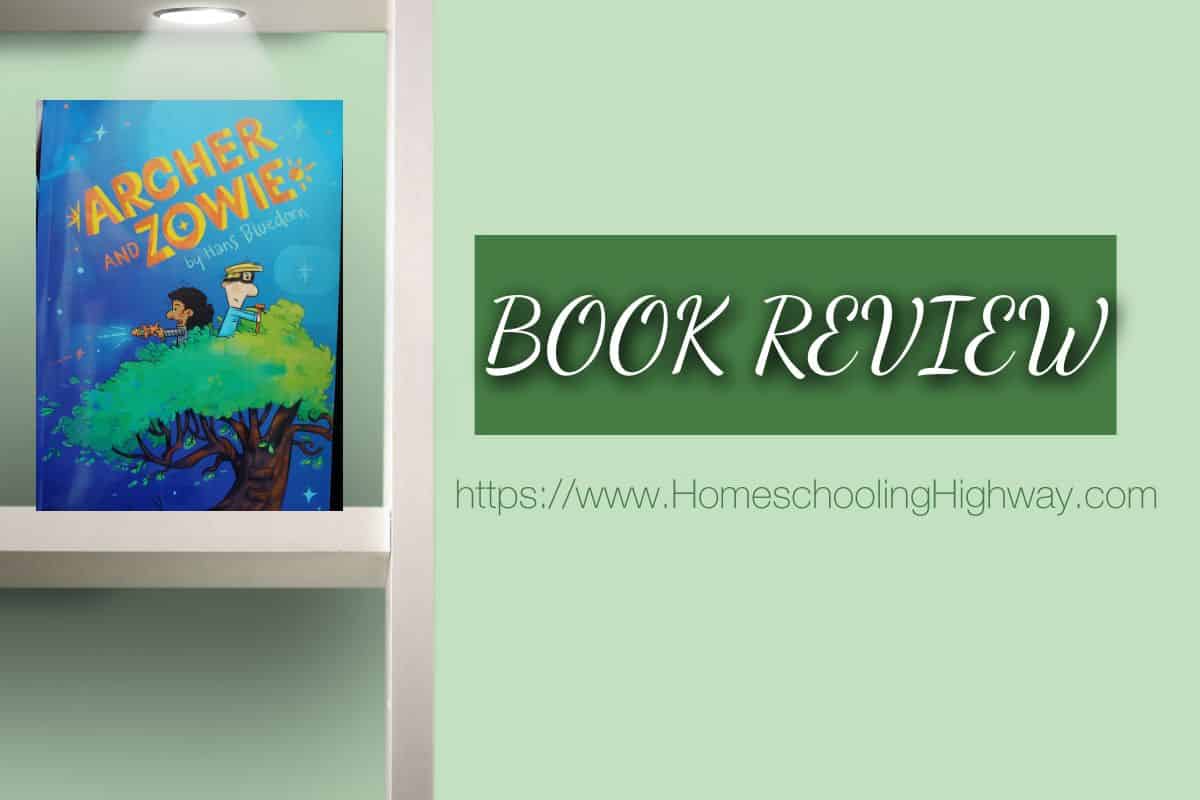 I received this complimentary product through the Homeschool Review Crew.
Hans Bluedorn's newest book, Archer and Zowie, takes readers out of this world.
Archer and Zowie are two little friends that are very different. Though their personalities are different, their friendship is strong. They get along well with each other and spend the day using their imagination and playing.
There is no big mystery to solve that runs through the entire storyline. Rather, it's a "this happened, then they did this, then that happened".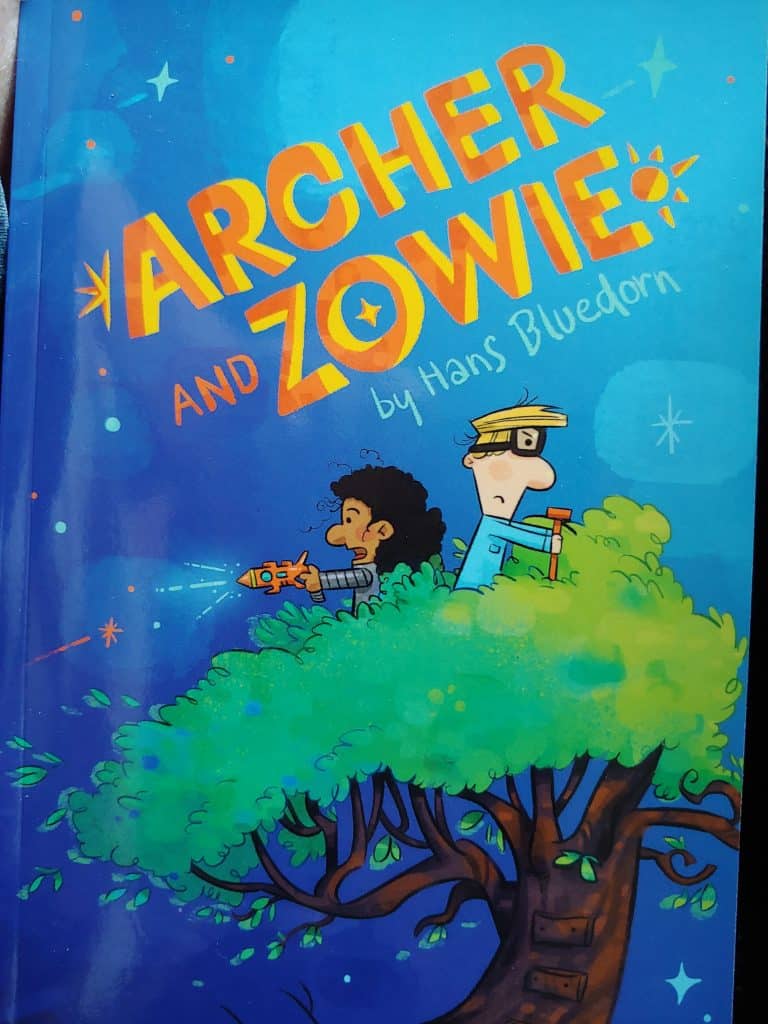 While the book is not written to captivate an adult's attention, middle school age children will enjoy and keep turning the pages to see what crazy thing will happen next.
Will Archer and Zowie win against the alien penguins? What will the Teleportee do next? Will Archer and Zowie make it home ok?
All of this imaginative playtime is easy to read, unless you're reading it out loud. The story is written in a dialogue format, and I found that reading it out loud was difficult.
For a child reading this independently, the dialogue format is not a problem at all, in fact, it may make it easier for them to follow.
The book has a glossy soft cover and the colors on the book cover are bright and fun.
The illustrations inside of the book, were drawn by Mr. Bluedorn, and he is not shy about making that known in the introduction. He is quite funny in the introduction, when he says that he will not refund our money that we paid for the book, if we don't like the illustrations. He drew them and he likes them.
For a middle-school aged child, I would highly recommend this story. They will thoroughly enjoy the adventures of Archer and Zowie.
Hans Bluedorn has written other materials for kids, too. If you would like to read more reviews, from other homeschool bloggers, just click on the banner below. For Mr. Hans Bluedorn, the Homeschool Review Crew reviewed Archer and Zowie and The Fallacy Detective.