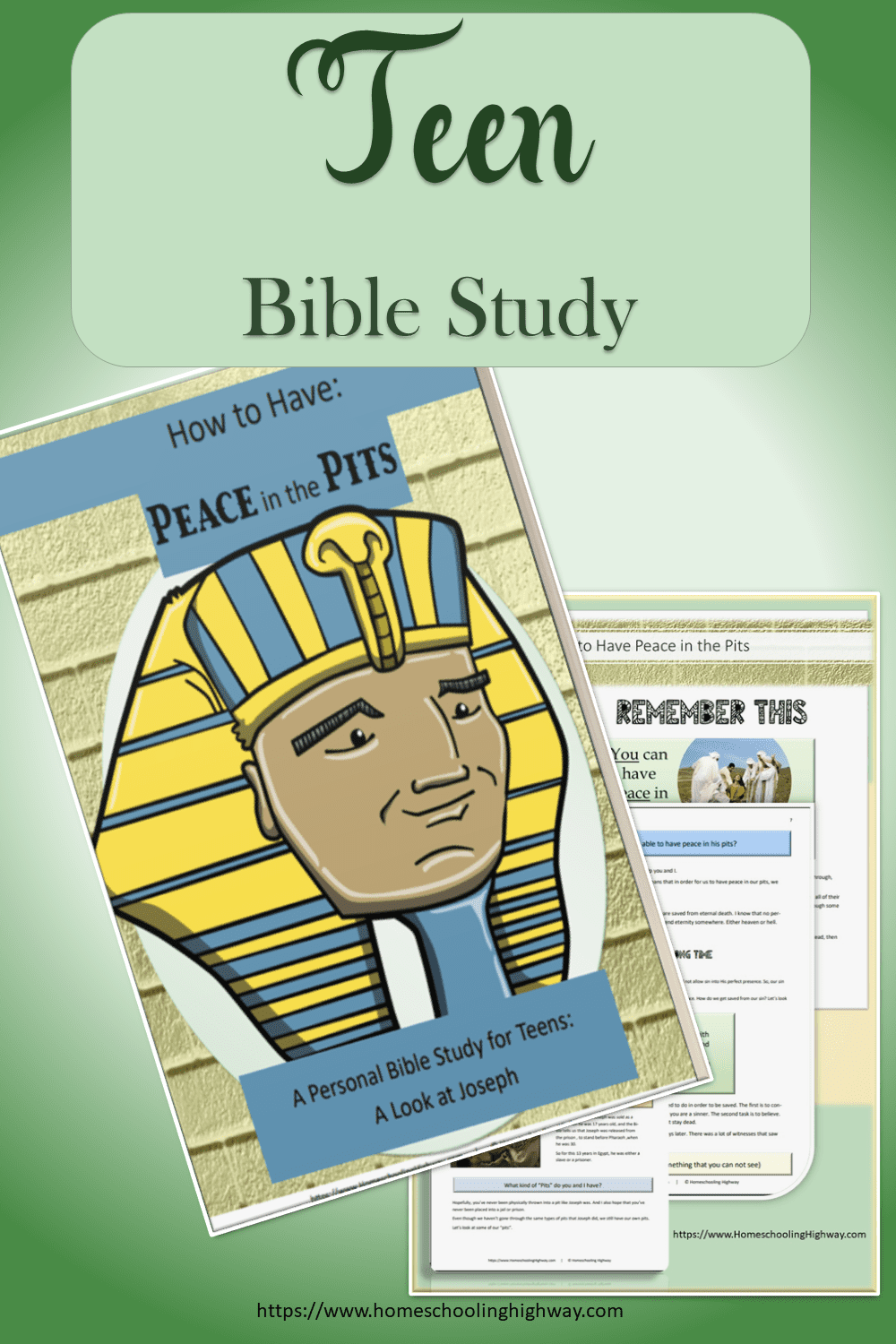 Being a teenager is hard. There are so many new things coming at you all the time.
What better way to teach kids how to deal with their problems than with a great example from the Bible that God gives us.
Joseph had plenty of "pits" in his life, but the Bible says that God was with Joseph. God had a very big plan for Joseph that impacted the Israelite nation well into the future.
Of course, Joseph did not know what the future would hold for his family and future people, but we can know, like Joseph did, how to have God with us through our "pits".
How to Have Peace in the Pits is a short, easy-to-read Bible study that will help youe child see what Joseph went through, identify his/her own pits, and how to have God with us, knowing that He has a plan for us.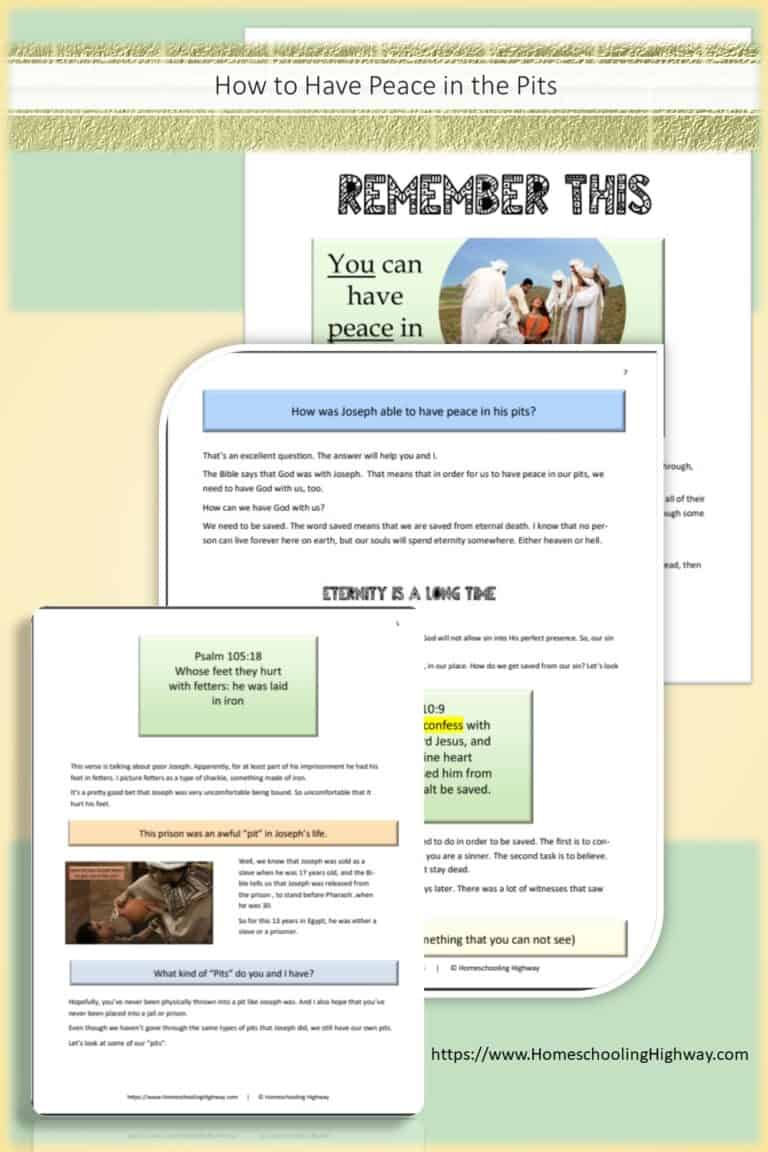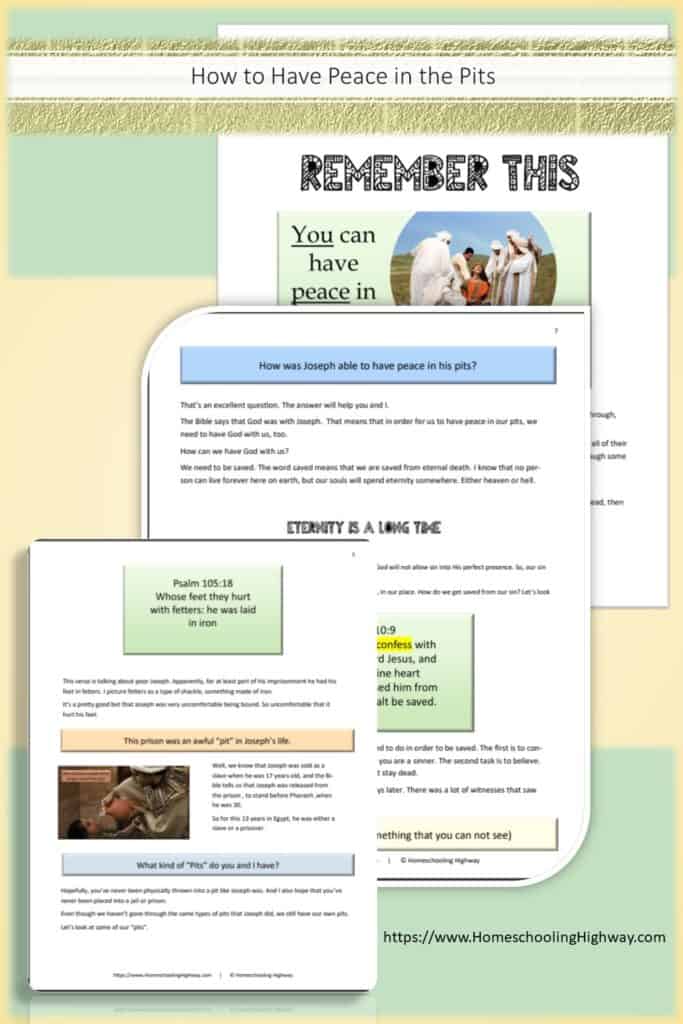 Bible verses are included in the text, all from the KJV. Pictures and thought-provoking questions are also included.
You can download your free copy below and let me know what you think in the comment section.