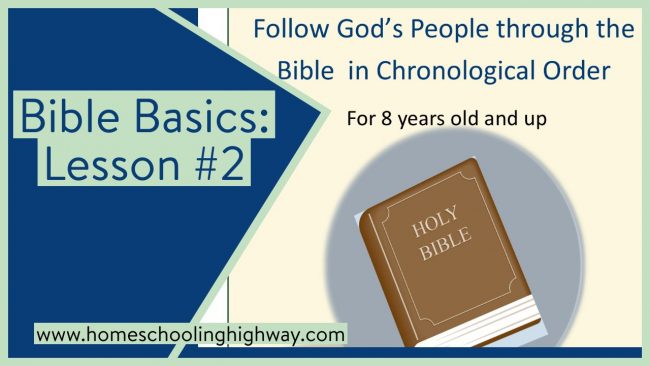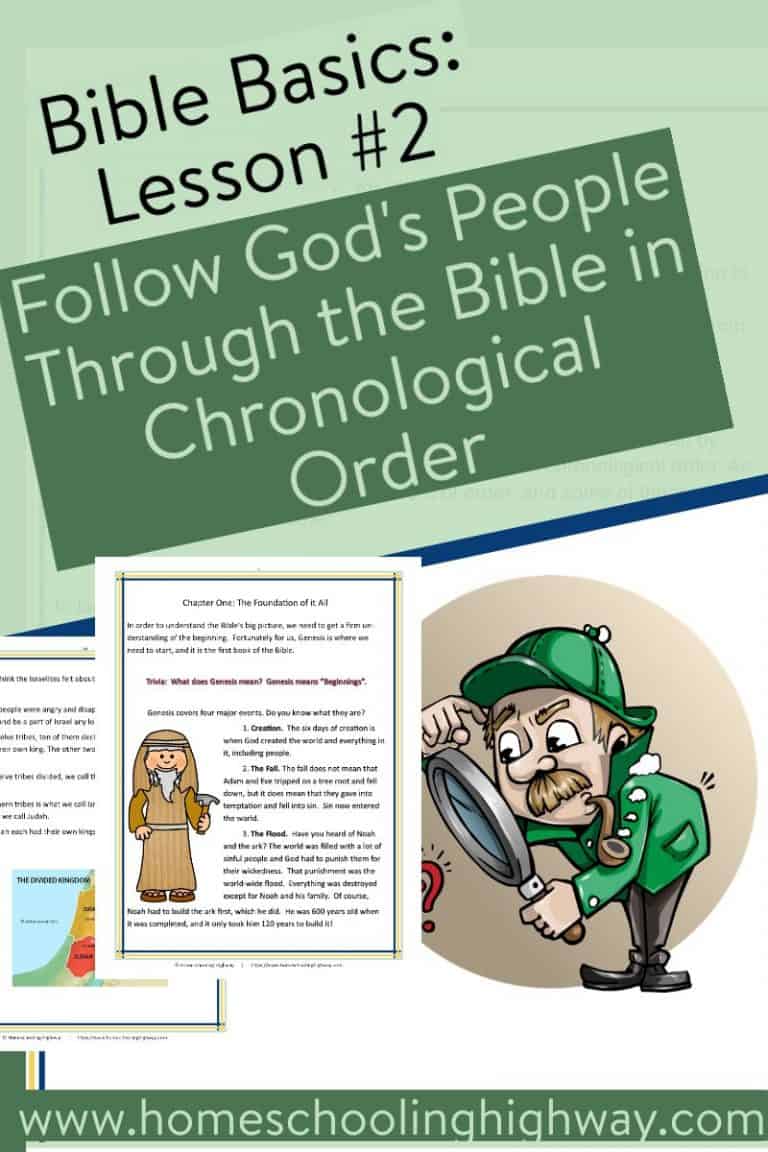 Has your child ever had an "A-Ha!"moment? I know that my kids have, especially with math lessons. It always warmed my heart to see that they were grasping and understanding important information.
Have they ever had an A-Ha moment with the Bible? Seeing how the stories in the Bible all fit together is essential to anyone that wants to see the overall view and picture of the entire Bible and God's chosen people.
Bible Basics Objectives
In Bible Basics Lesson Two your child will:
1. Follow God's people through the Bible chronologically
2. Learn about major events that happened in the Bible
3. Be able to see a step-by-step timeline being created with each major person and event
4. Understand the sin nature of mankind and realize the need for God sending Jesus to earth to be our Savior
5. See where people and events are located in the Bible
6. Notice that when putting the Bible in chronological order, the books of the Bible have to be broken apart and sometimes overlapped.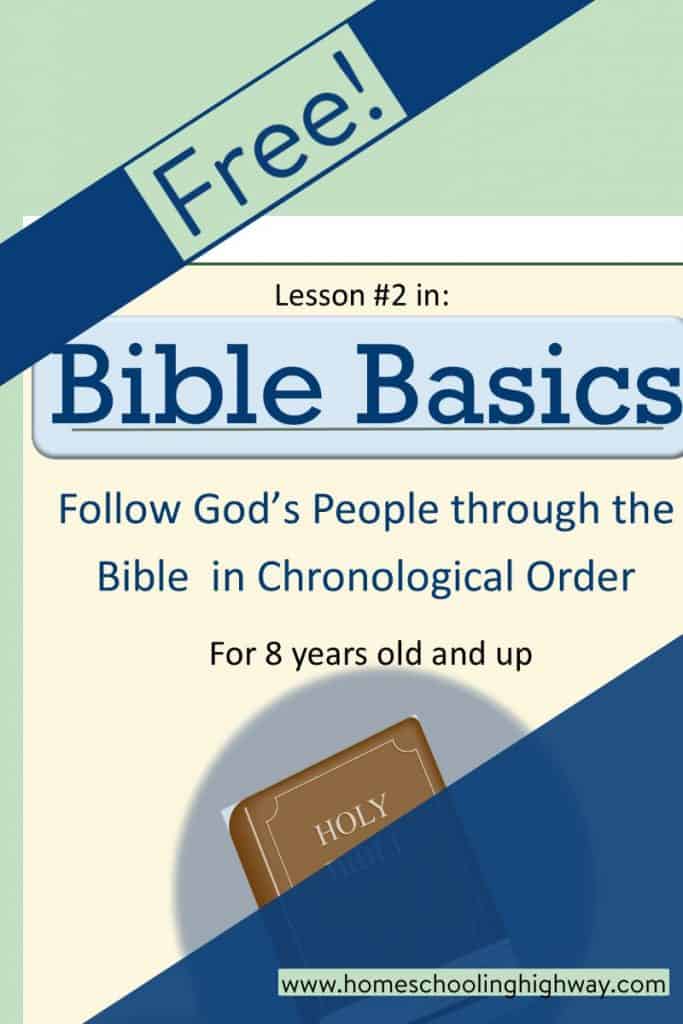 Bible Basics Lesson Two Details
This is a free, printable, 73 page workbook that will encourage independent learning with its easy to read format, colorful Bible story pictures, maps, and timelines.
Review questions are at the back of the book, along with the answer key .
Click here to get your copy of Bible Basics Lesson Two.