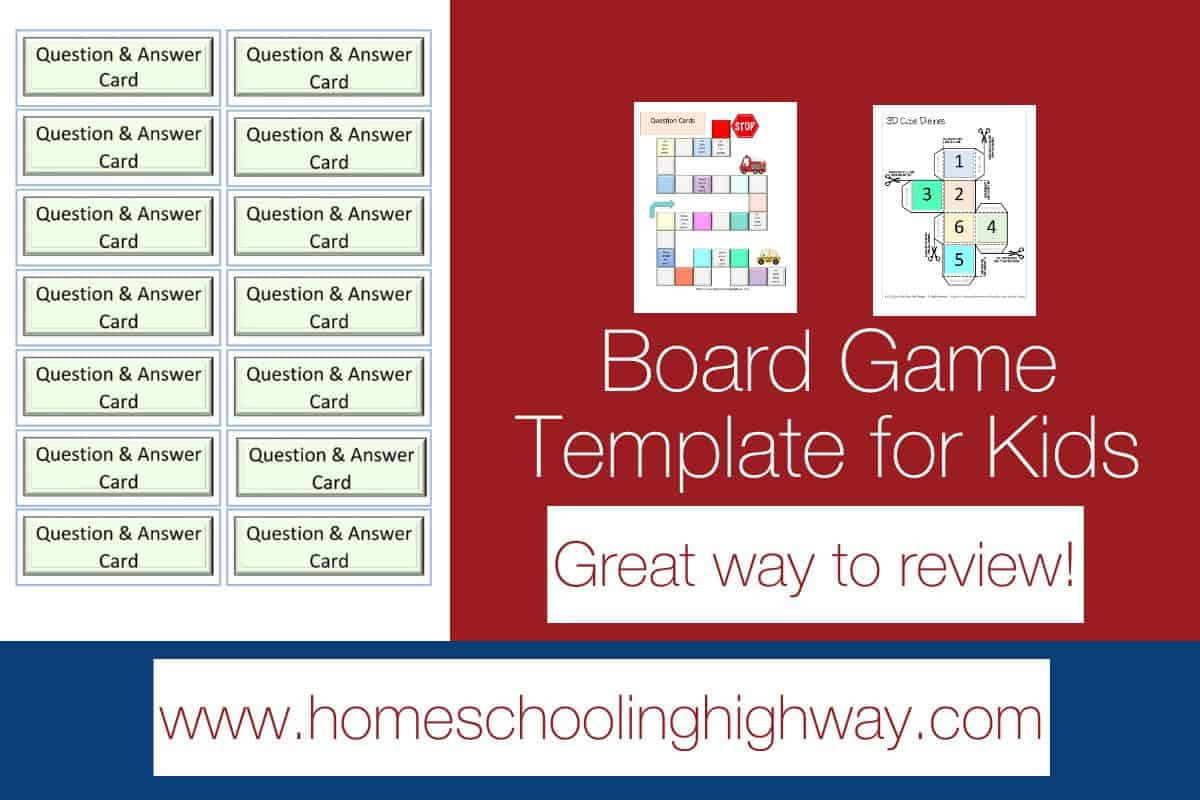 Have you ever wanted to review lesson information with your kids, but just don't have the time to keep reviewing day after day?
I have the solution. Let them review by themselves in a fun, engaging, challenging way!
This board game template for kids will have your kids, of any ages, reviewing their information and remembering it too.
The game board is ready to print. (print on cardstock and glue to a manila folder for strength) The dice is ready to print, cut out, and tape together, and the question/answer cards are ready to be printed and then filled up.
When you let your kids think of their own questions, have them write it down on the card, with the answer, they will retain the information so much better.
And then what's better is, the kids can play the game that they made!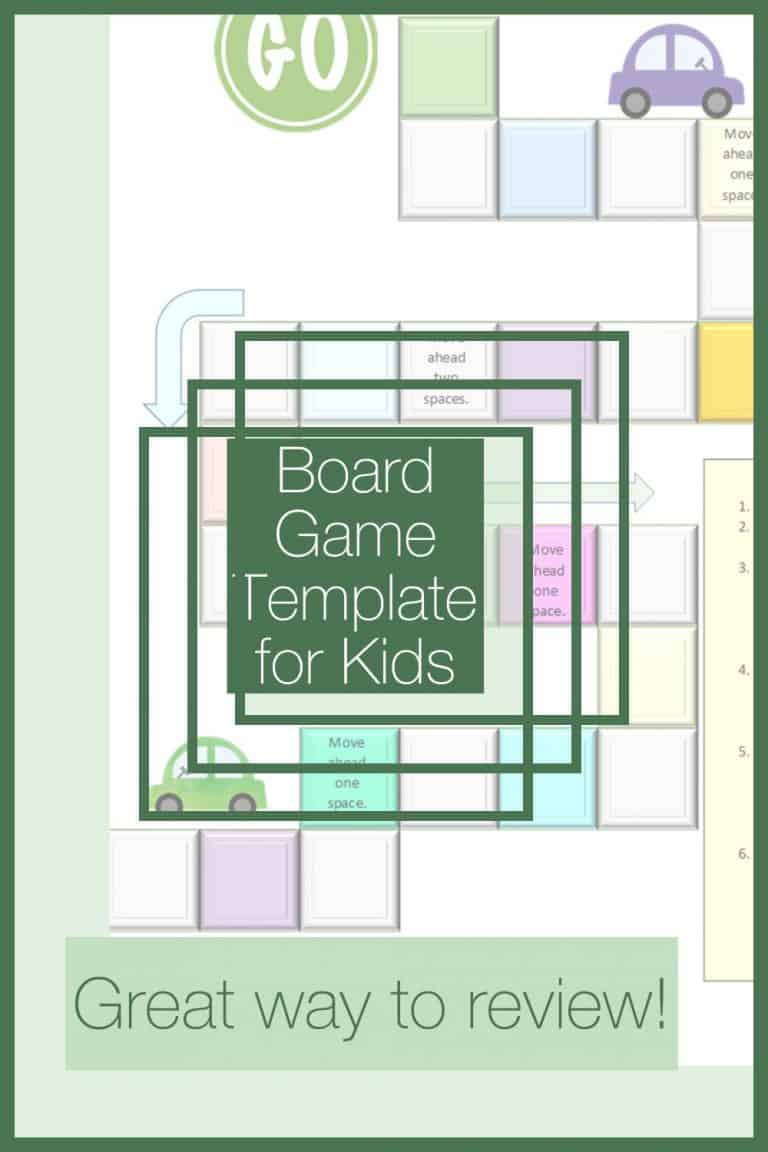 One way to make it challenging is to let your kids come up with their own questions that only their opponent will be answering. I guarantee that the kids will be hunting for information to make those questions really hard.
Try it out! It's free. Board game template for kids.
Will you let me know how it goes? I can't wait to hear from you.