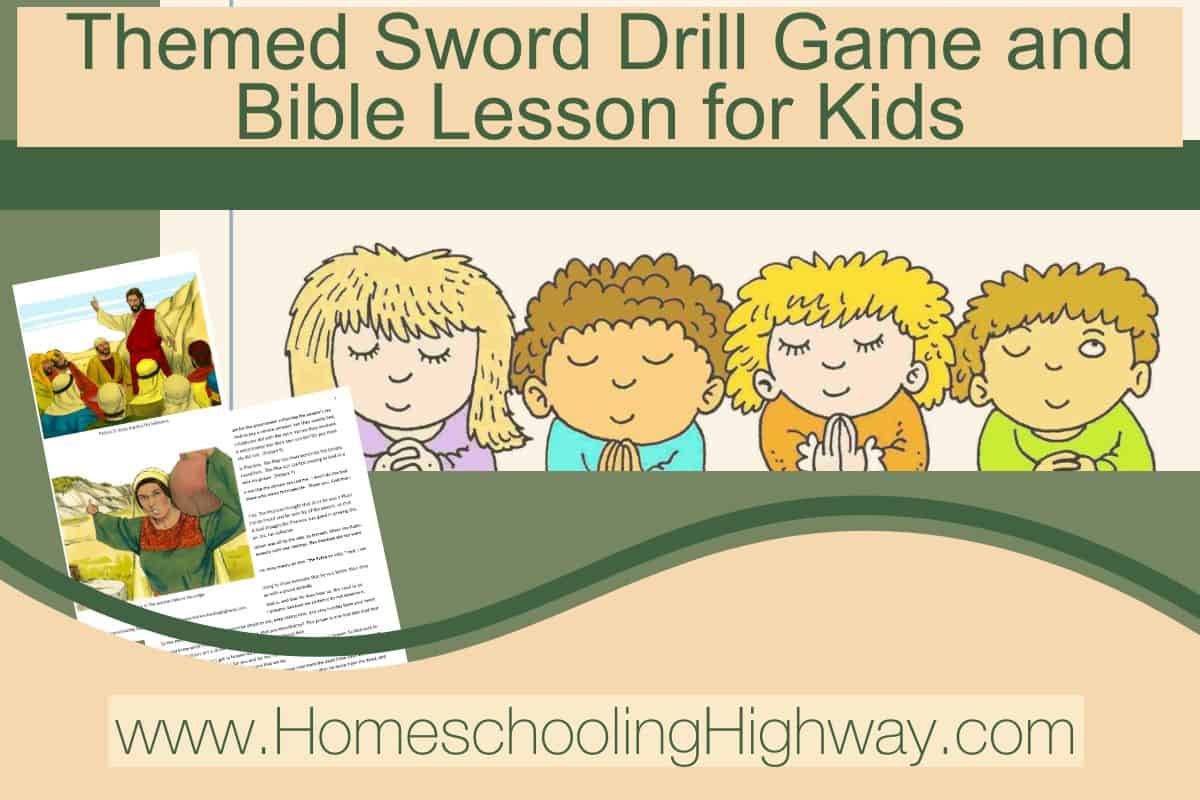 If you are a new visitor, let me introduce to you…. a sword drill.
We as Christians can refer to our Bibles as swords. Hence the title, Sword Drill.
The teacher gives a Bible reference and the kids race to see who can find it first. They then read the verse out loud to the rest of the class.
The benefits of having a Bible lesson like this is two-fold. First, they get plenty of practice looking up Bible verses in their own Bibles, and second, they get to practice reading the Bible out loud.
Kids just have fun with a competitive game like this.
Detailed rules are included in the free download, so don't worry about that.
Also, the Bible lesson is ready-to-read. You prepare nothing…except to print it. There are Bible story visual pictures included to keep everyone's attention.
With this format, your kids will look forward to these competition style Bible games and lessons frequently.