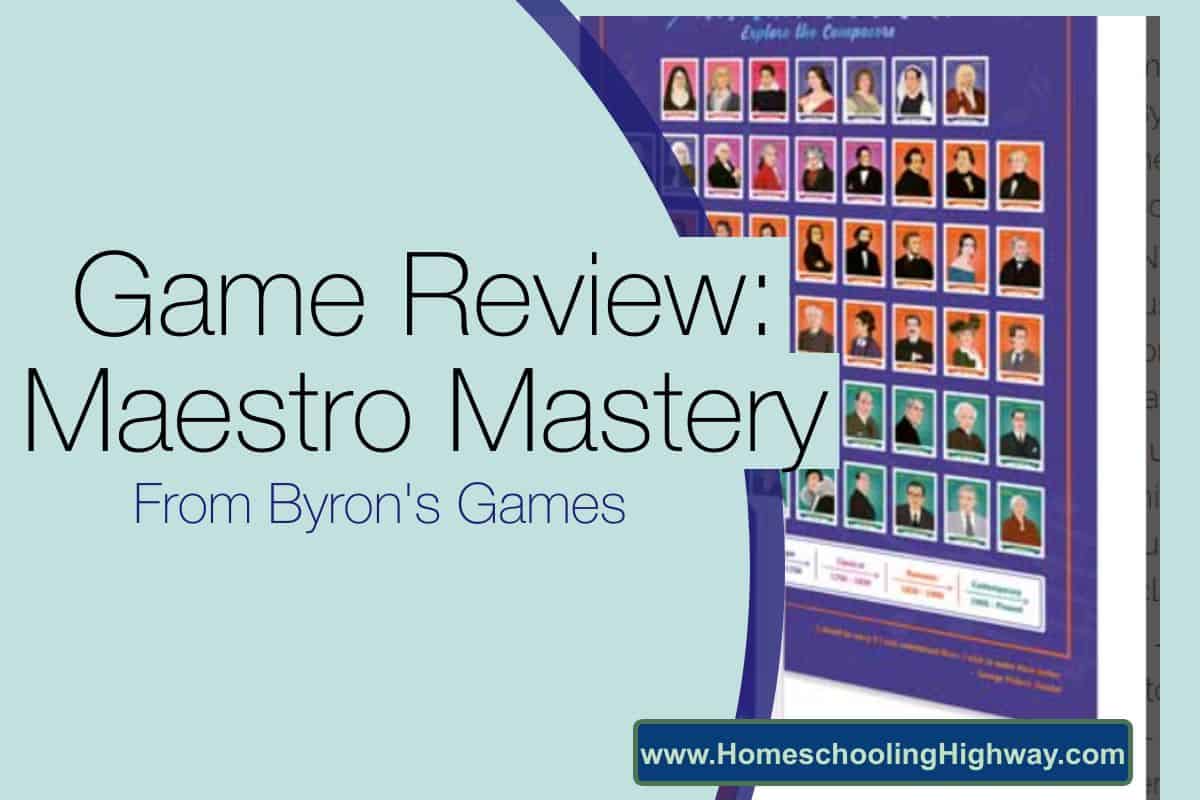 Disclaimer: I received a FREE copy of this product through the HOMESCHOOL REVIEW CREW in exchange for my honest review. I was not required to write a positive review nor was I compensated in any other way. All opinions I have expressed are my own or those of my family. I am disclosing this in accordance with FTC Regulations.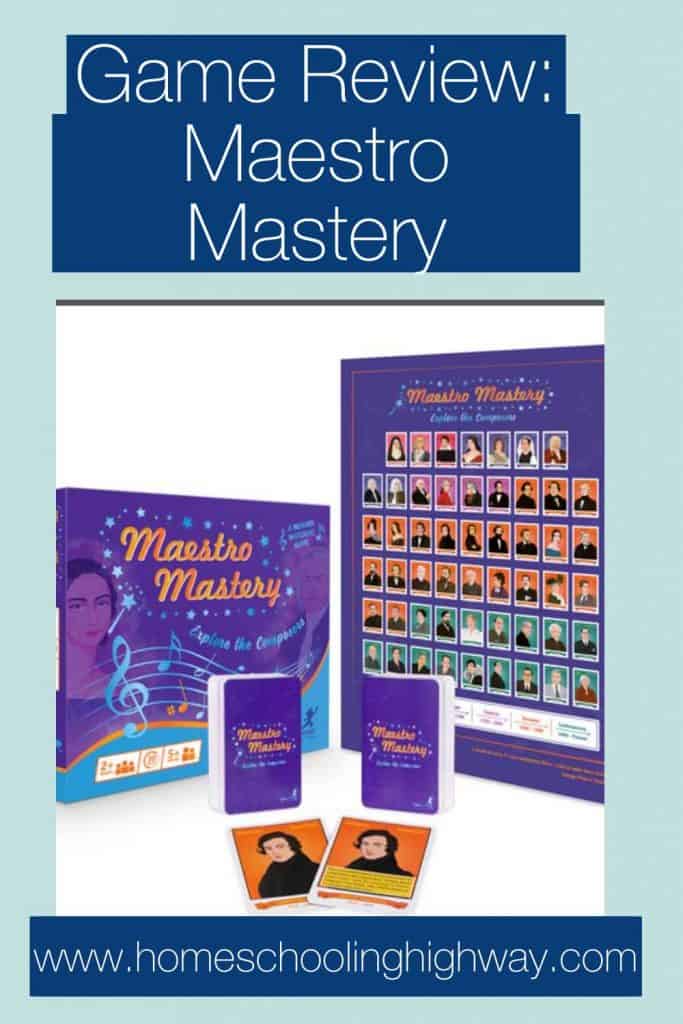 Being part of the Homeschool Review Crew, I have had the opportunity to review Maestro Mastery – Explore the Composers, by Byron's Games.
This matching card game for kids is based on musical composers from the Medieval to Contemporary times.
The game is super easy to set up and play, and is perfect for anyone five years old and up. Each game takes approximately thirty minutes to play.
Maestro Mastery – Unboxing
My kids and I were excited to receive this game from Byron's Games. It was delivered in a padded style folder envelope.
When I removed the game from the packaging, both the game box and the game lid had been damaged and torn on one side, during the shipping and handling.
It did not interfere with the game at all. None of the contents inside the box were damaged, wet, or defected in any way.
I would just recommend that Byron's Games maybe make their packaging a little bit more sturdy to withstand the throws and blows during shipping, especially if someone was going to give this game away for a gift.
That being said, the box design on the outside, as well as the contents inside, are all beautifully done with vibrant colors and high gloss.
Maestro Mastery – Explore the Composers
What's Inside?
When you remove your box lid for the first time, you find an era timeline card, a business information card, and a card with playing directions.
These three cards are printed on a sturdy cardstock. They will last a long time through many games with kids.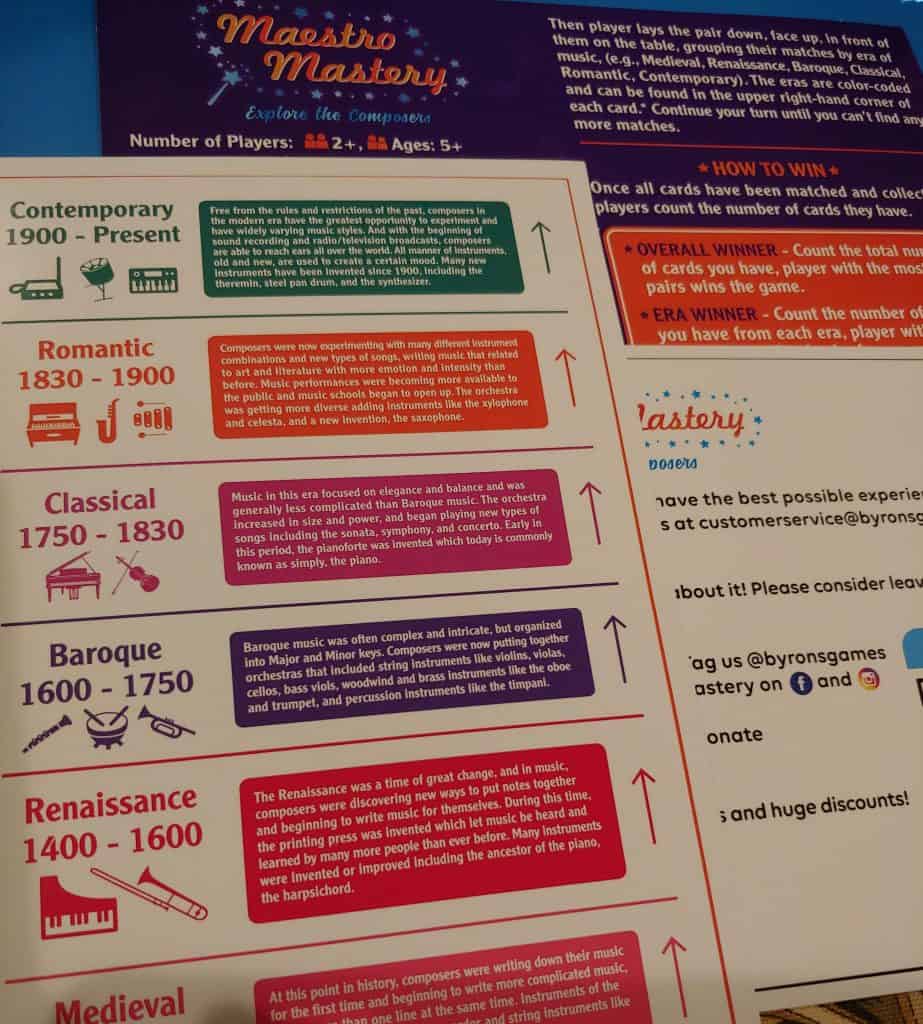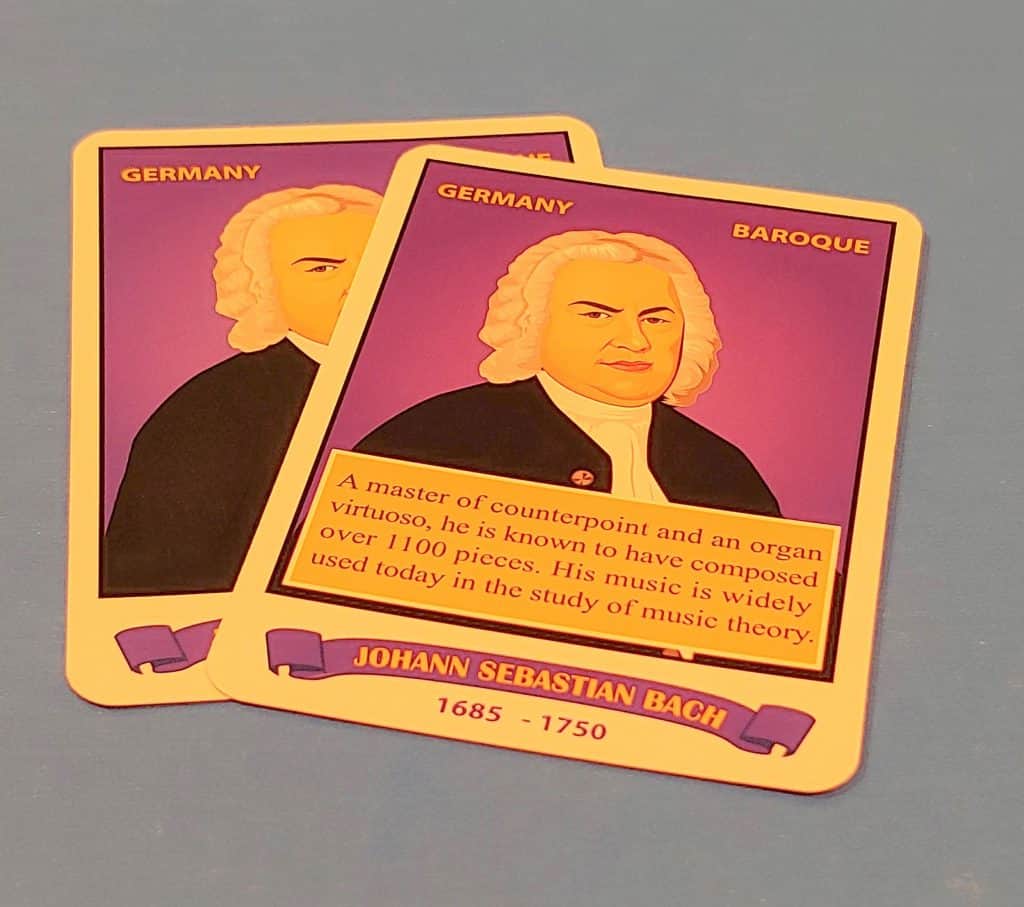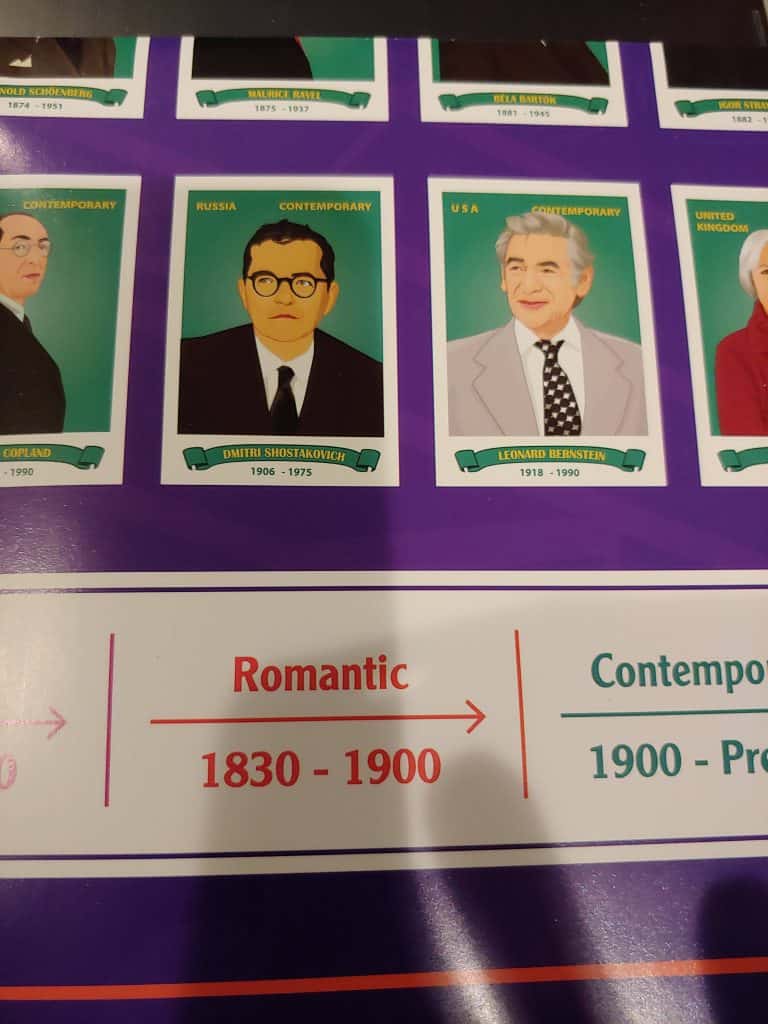 Next, you'll find your two decks of playing cards, wrapped in plastic. Each deck contains the 52 pairs of composer pictures. These cards too, are very well made. They are not easily bendable and will last a good while.
How to Play Maestro Mastery – Explore the Composers
The directions on the direction card are very easy to understand and follow.
Basically, it's a matching game. If you're not playing with a large group of kids than you'll only need one deck of playing cards.
Turn all the cards, picture side down, onto the table. Place them in a grid like pattern. Take turns turning two cards over at a time. If you get a matching pair of composers, that player reads the composer's biography sentences out loud, and then places this pair of cards next to them, out of the playing field.
The biography sentences are very informational, revealing that composer's greatest works.
As the players get more pairs of composers, they can use the poster and timeline card to put their composers in order according to musical era.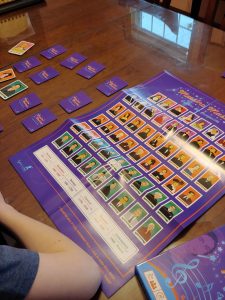 If they do not find a matching pair, that player turns both of the cards picture side down again, keeping them in their same spot as before, and it is the next player's turn.
The game is over when all the matching pairs have been found and the cards are all gone.
There can be two winners, one being whoever has the most matching pairs, and the second being whoever has the most pairs in a specific era.
Take the time at the end of the game, to read aloud the summary of each musical era located on the musical timeline card.
Making Maestro Mastery More Difficult to Play
Byron's Games has done an excellent job of giving us more than one basic way to play this game.
For instance, there is a link in the directions that will take you to a full list of each composer that is included in the game. When you click on a composer, it brings you to a YouTube video, where you can hear music that was written by that musician. Some of the music is performed by orchestras or large choirs. My kids and I thought that was interesting to watch. Other videos either had a static picture of the composer, or flipped through paintings or pictures from that era.
As you play more times, and learn the composers and their music better, you can listen to a sample, and then guess the musical era that it is from. Or, as you play a piece of music, see if your kids can guess the composer.
It is challenging, but it was fun to do.
Maestro Mastery – Exploring the Composers
Final Thoughts
My kids and I had a good time playing this game and listening to the music. We definitely know more now about the composers and their works than we did before Maestro Mastery arrived at our doorstep.
I would highly recommend this game as a supplement to go with any music curriculum that uses classical music. Also, Maestro Mastery would be a great starting off point to study more about a composer's life.
Thanks Byron's Games for a fun and educational music game!
Follow Byron's Games on Social Media
Read More From the Homeschool Review Crew
Along with Maestro Mastery – Exploring the Composers from Byron's Games, our Homeschool Review Crew has also had the opportunity to review another one of Byron's Games newest products called The Family Journal.
If you would like to read more about either one of these wonderful products just click on the image below.