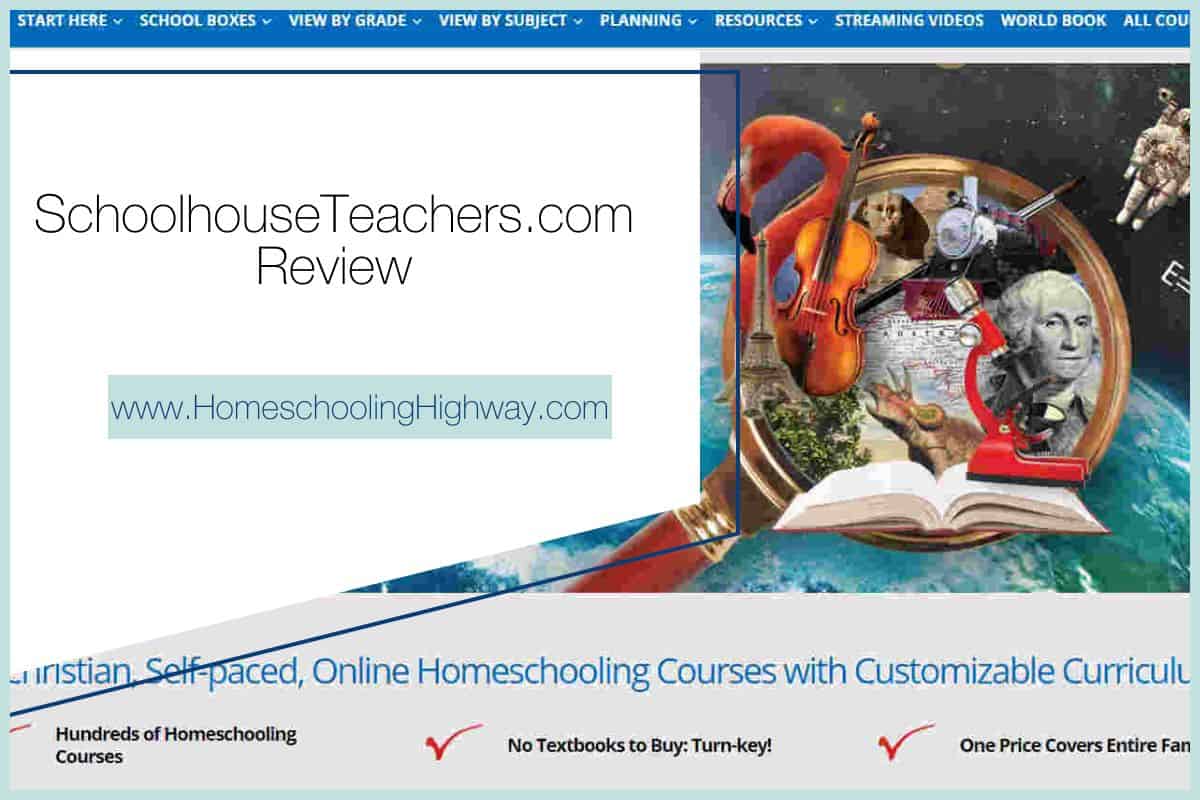 Disclaimer: I received a FREE copy of this product through the HOMESCHOOL REVIEW CREW in exchange for my honest review. I was not required to write a positive review nor was I compensated in any other way. All opinions I have expressed are my own or those of my family. I am disclosing this in accordance with FTC Regulations.
This post contains affiliate links.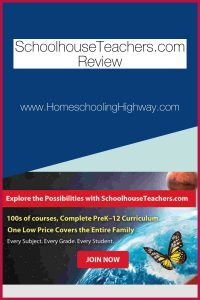 For the past month, I have been blessed to be able to look at and use the Ultimate PreK-12 Annual Membership for SchoolhouseTeachers.com.
This membership site has blown my mind, with over 425 courses, for every grade from Pre-K to 12th, and the ability to customize a class list for every child.
You pay one fee for the entire family.
SchoolhouseTeachers.com Class Media
Each class has one or a combination of media types to help your child learn in their unique way.
1. Downloadable Text
2. Audio Lessons/Components
3. Video Lessons/Components
4. Interactive Content
5. Self-correcting Assignments (for those that need instant feedback)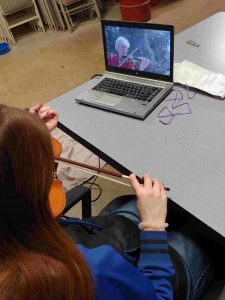 My daughter has practiced the violin and learned a few songs in the past, but with SchoolhouseTeachers.com offering beginning violin lessons, we decided to take a closer look at them.
I'm so glad that the lessons had video instruction with downloadable/printable sheet music.
The student has the chance to learn full songs like "Joy to the World", and smaller choruses like "God is so Good".
Of course, the fundamentals are also taught like how to hold your violin and bow correctly, how to tune your violin, and how to apply tape to the fingerboard for correct hand and finger placement.
SchoolhouseTeachers.com Online Homeschool Electives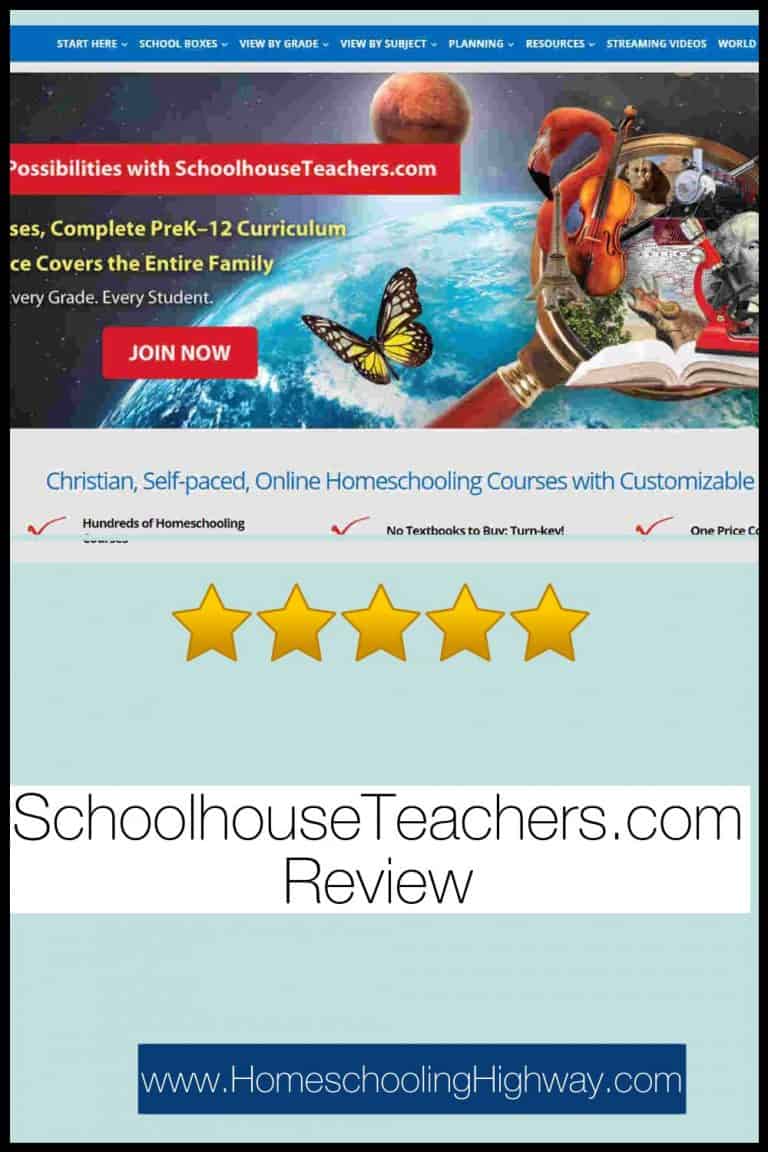 Making learning fun is so important. With SchoolhouseTeachers.com you won't be disappointed with the elective class lists.
Just a few examples are:
Bread Making
Career Exploration
Accounting 101
Business Plan Creation
Fun With Cooking
Filmmaking
…..And so much more!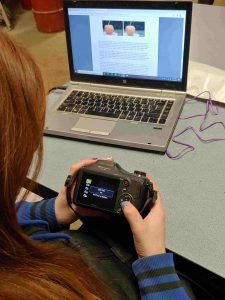 My first daughter was gifted a SLR camera a few years ago for Christmas, but never really took photography past the basics.
But my youngest daughter is interested in taking great shots so she started the photography class.
It's really good! The text reads just like the teacher (who is funny) is really talking to you. The directions are easy to understand and easy to do.
What's really cool is that there is a student photo gallery of past images that students took. Your child could participate and have their picture inserted into the gallery too!
Online Homeschooling for
Elementary, Middle, High School. Oh my!
For more information on my questions, thoughts, and review of some elementary, middle, and high school classes, you could read this SchoolhouseTeachers Midway Post or watch the video below.
More and More and More SchoolhouseTeacher Resources
SchoolhouseTeachers do not stop with just courses for your child. They aim to help you on your journey as you homeschool with their Homeschool Parent Support.
There are tips for the struggling learners, menu planning options, a gigantic Smart Mama Homeschooling Planner that you can print out, as well as high school help with transcripts, career exploration, and college tips.
You just don't pay your membership fee and then you are forgotten. Customer support is available via phone, email, or chat box if you ever need any help.
I would highly recommend the Ultimate PreK-12 Annual Membership with SchoolhouseTeachers.com for any parent that wants their child to have a Christian based, thorough education.
More Reviews and Information about SchoolhouseTeachers.com
Please feel free to check out the other reviews from the Homeschool Review Crew!
Stay Connected with SchoolhouseTeachers.com
Just an FYI, SchoolhouseTeachers.com is a division of The Old Schoolhouse magazine, so you'll want to stay connected to The Old Schoolhouse (TOS) also.
Facebook: https://www.facebook.com/groups/SchoolhouseTeachers/ and https://www.facebook.com/SchoolhouseTeachers
Twitter: https://twitter.com/TOSMag/
Instagram: https://www.instagram.com/tosmagazine/
Pinterest: https://www.pinterest.com/tosmag/
YouTube: https://www.youtube.com/channel/UC7i0BRyoTPYT3chTcj52UmA