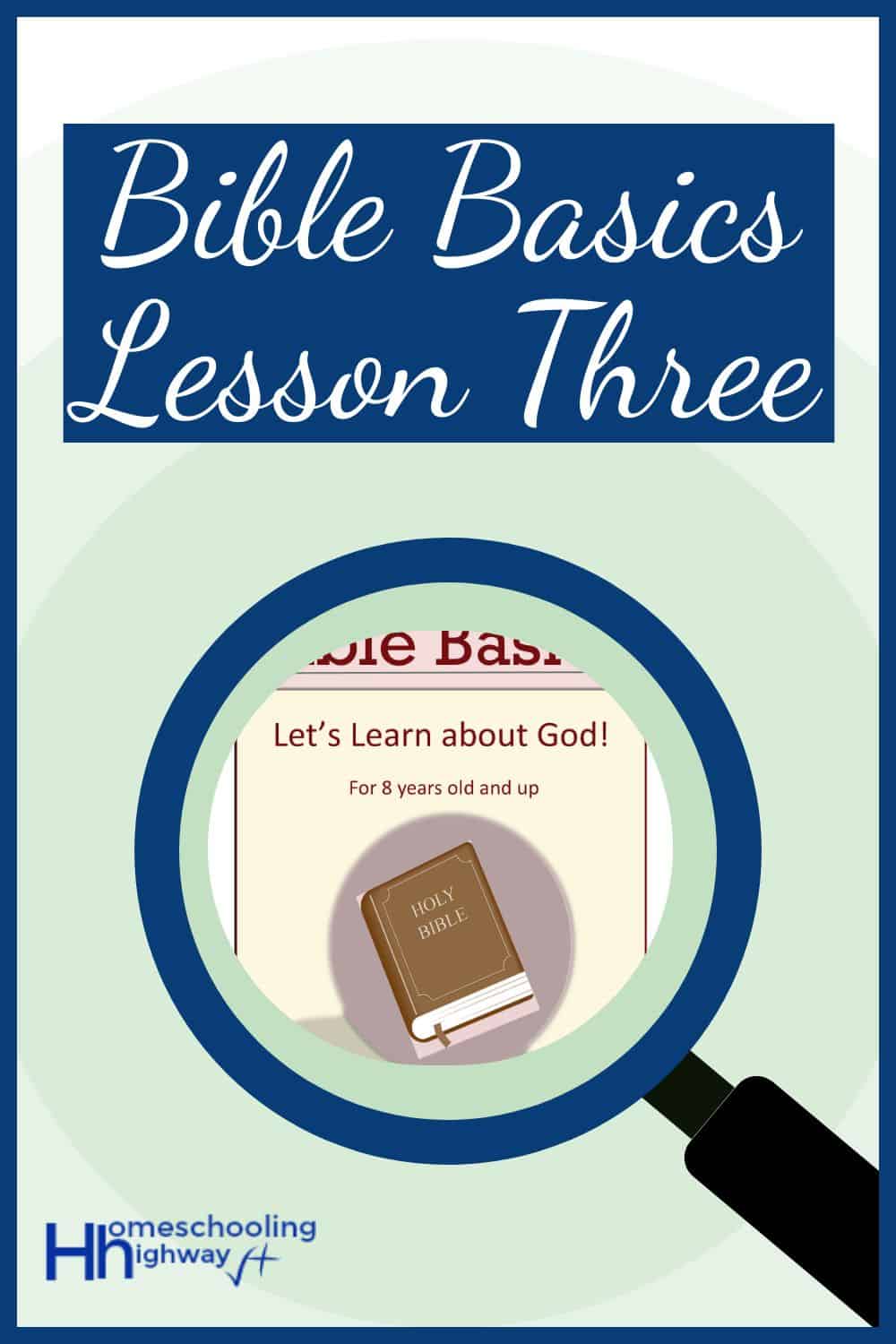 Hello Friend,
I hope you are doing well. Here is the next lesson in our Bible Basics series. This lesson is perfect for kids ages 8 and up, and the "kids" that are young-at-heart!
Let's Learn About God is 52 pages long. You can download and print it, totally for free.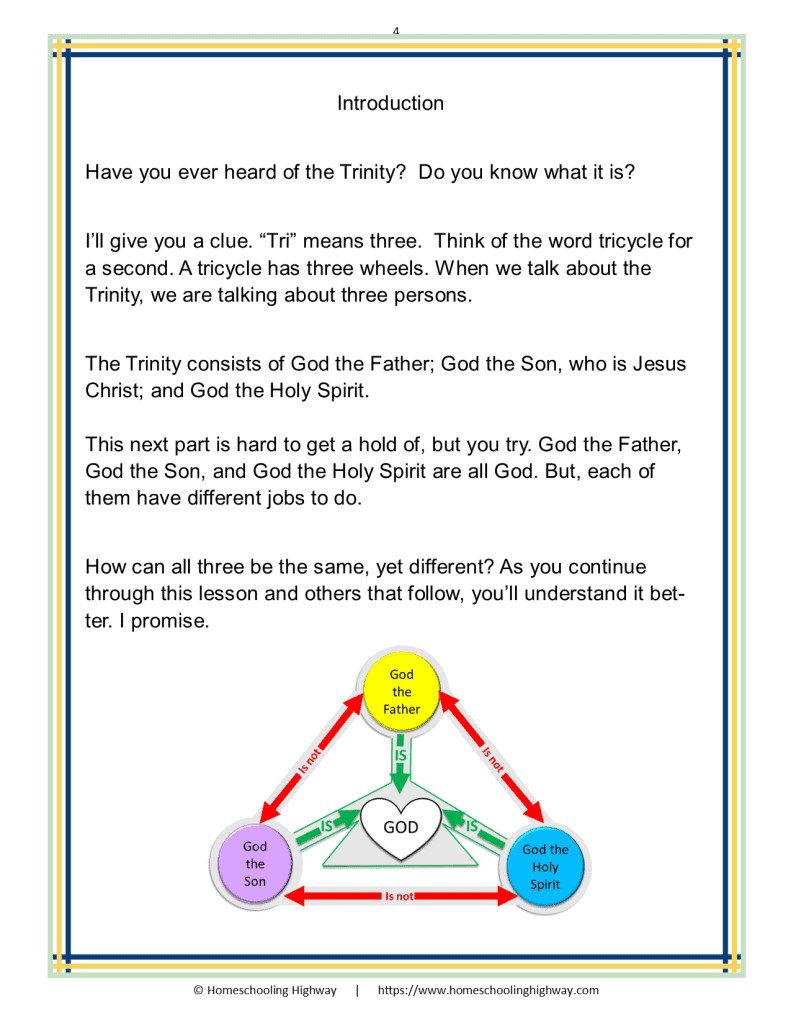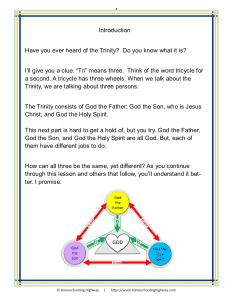 When we learn about God, we look at His attributes, or character traits.
Bible stories from Creation to the Flood help the reader see and understand each attribute and how God was involved with each situation.
After we see God's attributes in the Bible stories, kids can copy the verse on the following page, that helps reinforce what the Bible says about God.
Each verse is taken from the KJV, but you can easily use the Bible translation of your choice.
Review questions and answers are at the end of the workbook along with a challenging word search puzzle that will have your child reading these fifteen attributes one more time.
To get your free printable copy, just click here on Bible Basics Lesson Three: Let's Learn About God.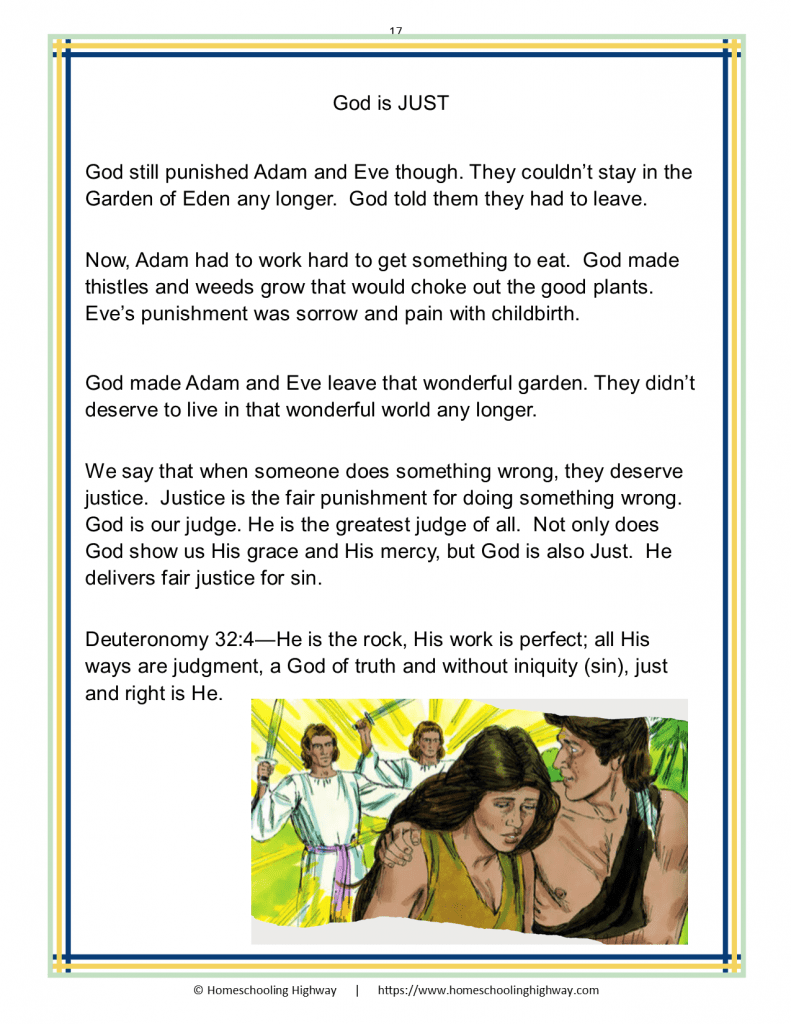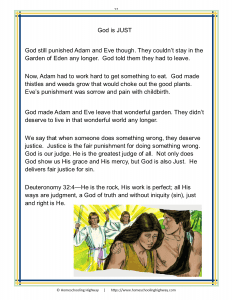 Previous Bible Basics Lessons
Other Bible Resources for Your Children