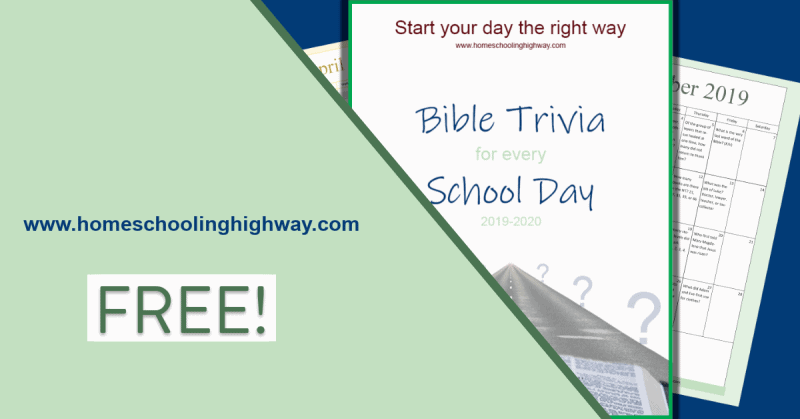 What is the name of the Sea that Moses crossed with the Israelites, when they left Egypt? The correct answer is… the Red Sea.
What weapon did Jael use to kill Sisera, the captain of the Canaanite army, during the time of the judges? A tent peg
What was the present that Jacob gave to his favorite son, Joseph? A coat of many colors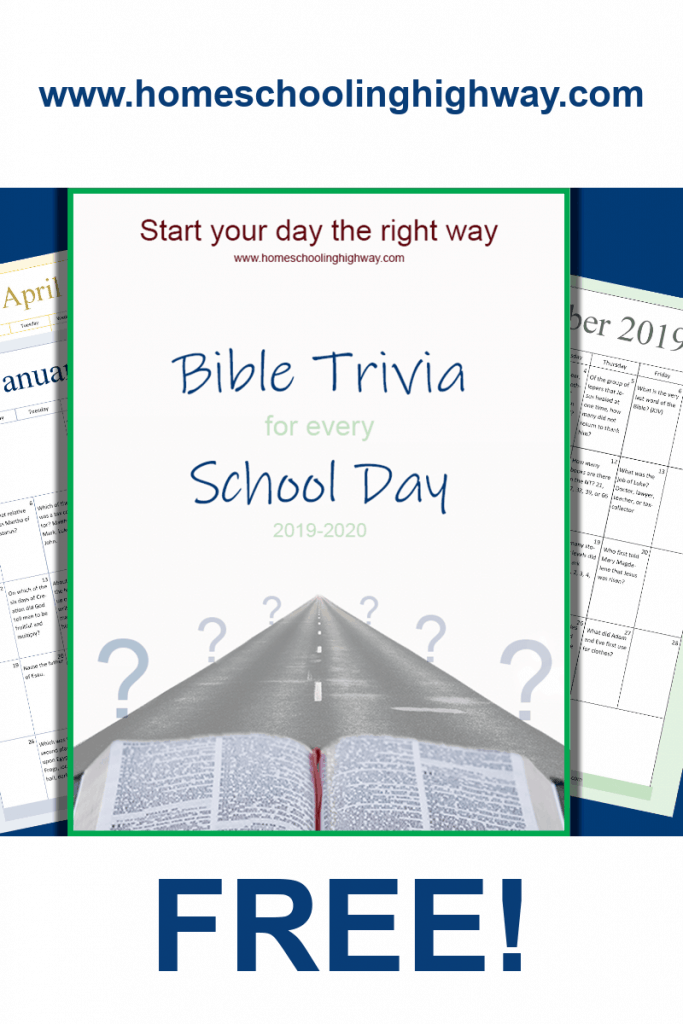 Bible facts. Sometimes it's really hard to remember everything.
I know that whenever I reread a Bible story, from the Bible, I always learn something new and interesting that I have never seen before.
The same thing goes for your children. How can we as parents, get them to recall Bible facts about present and past Bible stories that they have or are studying?
The answer comes in the form of a fun, non-threatening Bible trivia calendar.
This free calendar is colorful and easy to use. Each school day has one question on it, with the correct KJV answer given on the back side.
If you need to look up an answer, to reread a story, or discover a new story you have never heard of before, the Scripture reference is right there along side the correct answer.
Different forms of questions are used including fill-in-the-blanks, and multiple choice.
If you or your child don't know the answer, it's ok. Use this free printable calendar to encourage learning and fun.
Mark the question and come back to it in a few days. See if your child remembers it then.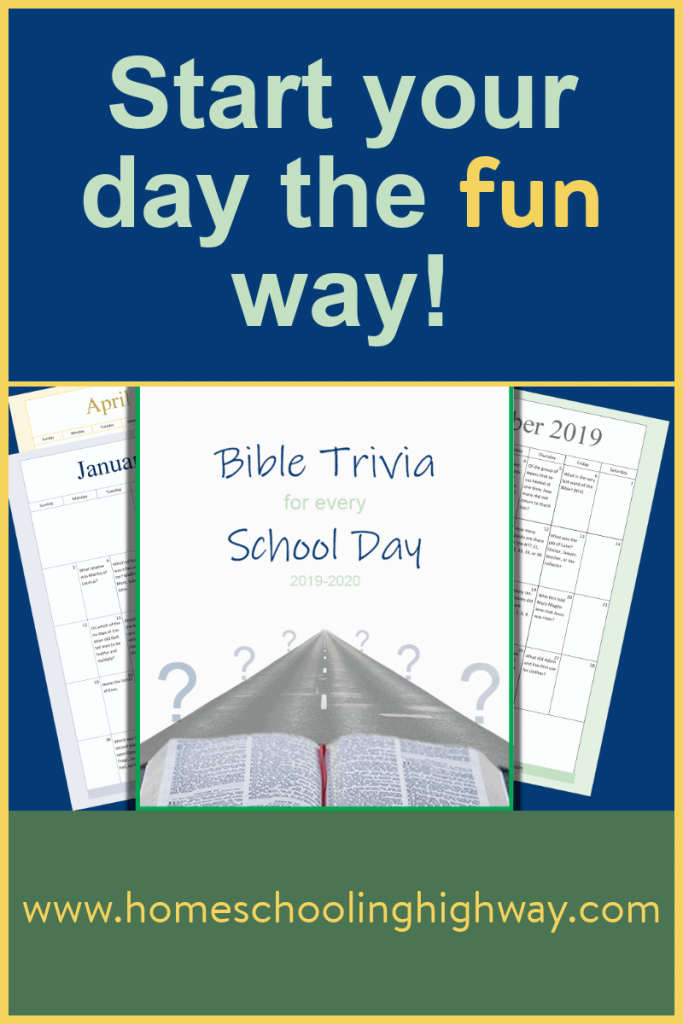 Make it fun. Start your day the right way, with Bible trivia!