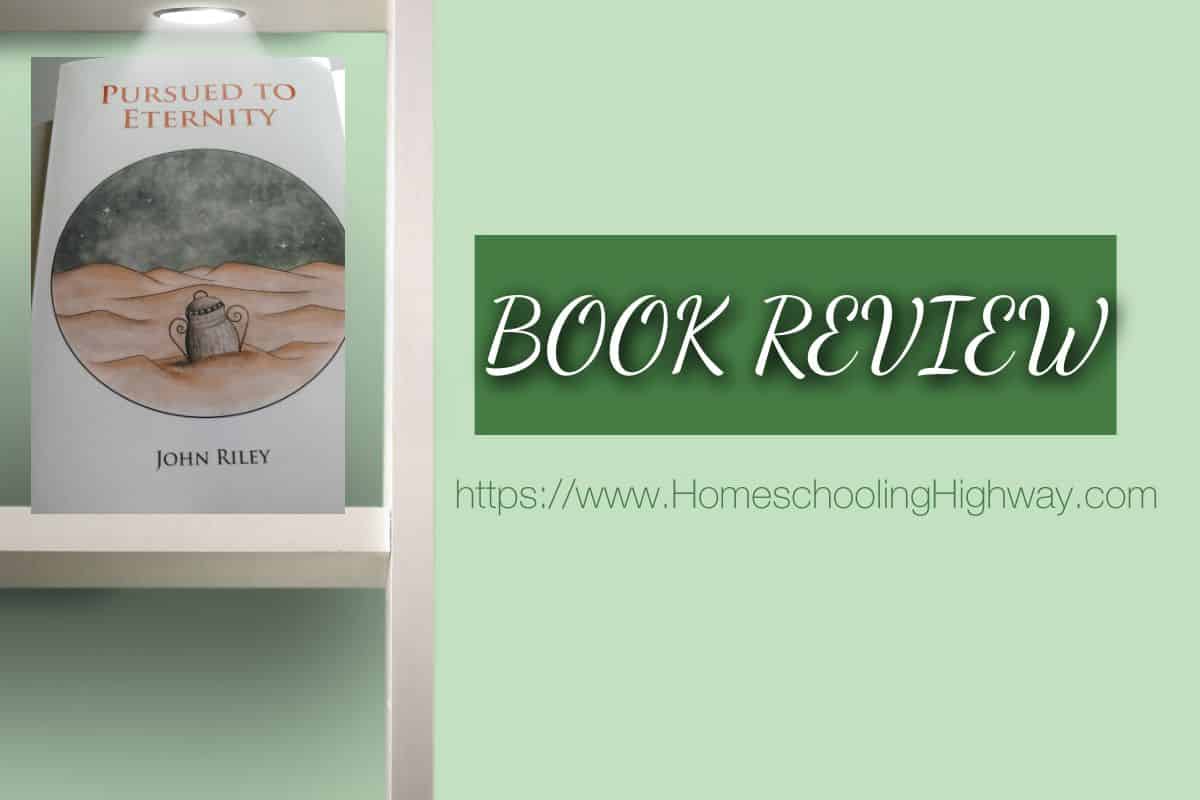 Disclosure: I received this complimentary product through the Homeschool Review Crew.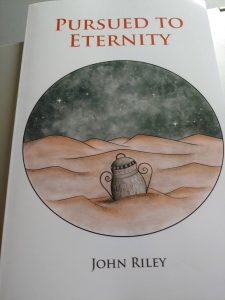 Being part of the Homeschool Review Crew, I had the privilege of reading Pursued to Eternity, by John Riley.
Who is John Riley, Author of Pursued to Eternity?
Mr. Riley is a course creator and a teacher at SchoolhouseTeachers.com.
Mr. Riley's knowledge is evident from his course, Apologetics: Creation vs. Evolution, and he has used some of this class material and his knowledge of the Bible to write this fictional novel.
What is the Theme of Pursued to Eternity?
In my opinion, there are four strong themes running throughout this book.
God desires that all men be saved, and believe on Him.
God can use past events, family & friends, and change in your career to bring you to Him.
Evolution is challenged.
The Bible is true.
My Favorite Parts of Pursued to Eternity
There were three "parts" of the novel that I liked the best. Without giving you too much of the story-line they were:
The parts where Mr. Riley makes the ancient countries' cultures and people come to life, with stories that could have happened during those time periods. I enjoyed reading how the people back then lived, obtained their food, their types of housing, etc.
I also enjoyed the present day section of the novel that really brought to light the battle between evolution and Creationism.
And then there is the actual events that made the atheistic brother turn, and change his mind about the Bible being true.
Pursued to Eternity. Is it Exciting?
Oh yes. The more you continue to read it, the more suspenseful it becomes.
The beginning of the novel gives you a lot of Scripture references and explanations for four words: Time, Pursuit, Eternity, and History.
This knowledge is the basis for believing that the Bible is true, and it also gives the foundation for the past time periods and events that must occur to impact the future.
As you continue reading and reach Present Day, Mr. Riley has created events that occur in the atheistic brother's life, to bring him to a point where he must answer the question for himself, Is the Bible true?
A few words from the novel may help you see how exciting this book is, and pique your interest into reading it for yourself.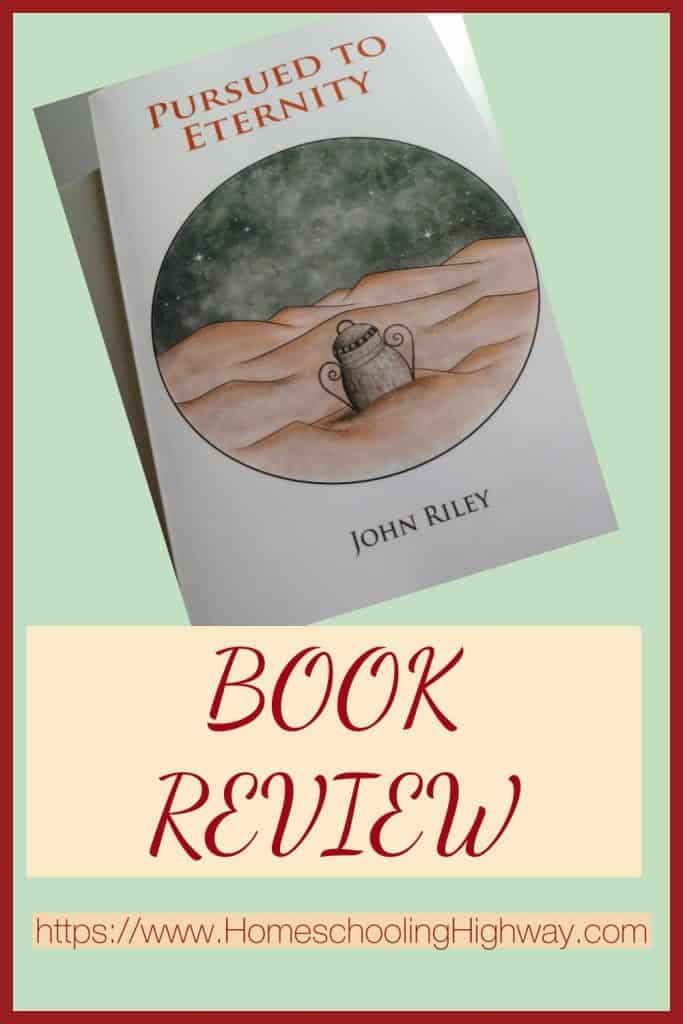 caves
dinosaurs
swamp pits
desert
journal
escape
refugee
death
airplane
accident
artifacts
battles
undercover
searching
digging
hiding
oil
smuggling
beliefs
eternity
Would I Recommend the book, Pursued to Eternity?
Yes, most definitely. You will want to get your own copy of John Riley's book, Pursued to Eternity. Just click on the colored words.
If you would like to read what other homeschool bloggers said about this book, just click on the banner image below.