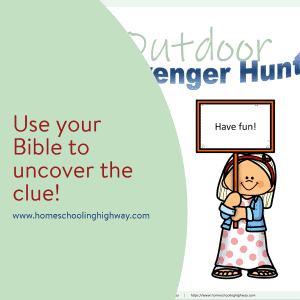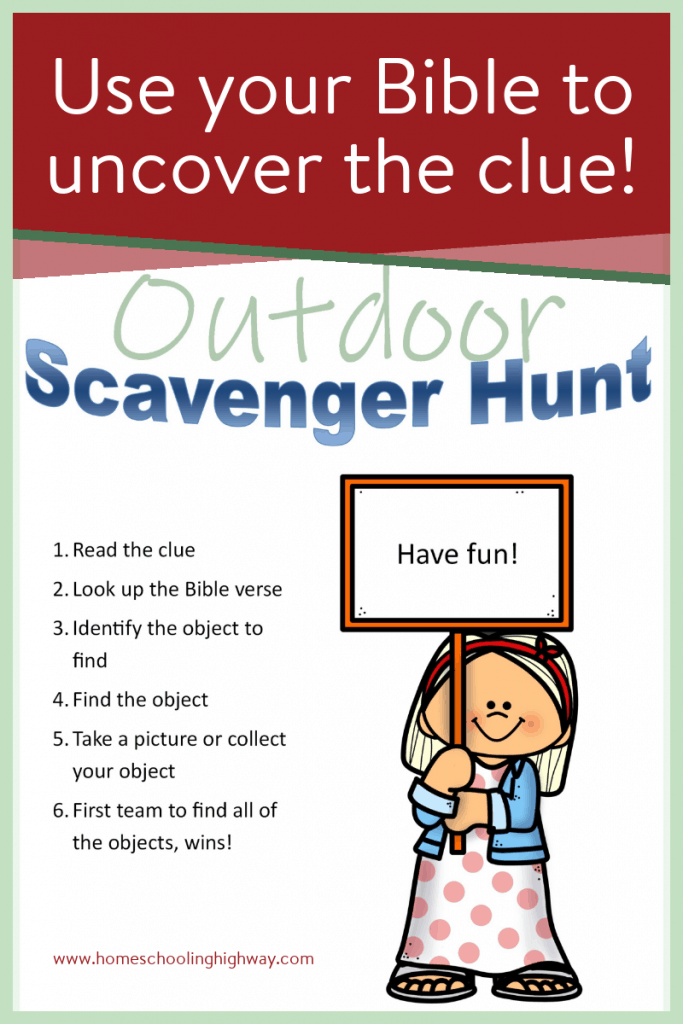 The outdoor scavenger hunt is now here!
Your kids will love finding the references in their Bible to identify the next object to find.
Give each child or team a bag, camera, and the list, and let them go.
The first team to find their required objects, wins!
Click here, outdoor scavenger hunt, to obtain your own copy.